The weather is finally warming. The streets are peppered with blossoms. The car is covered in a fine layer of yellow pollen. The nose is running with hayfever. But it's hardly a Canberra spring without Floriade.
The flower show dates back to 1988 as a one-off celebration of Canberra's 75th anniversary. But it was such a success, it came back the next year and the year after that. Now, 35 years later, it and the after-dark spinoff, NightFest, are firmly established in the local calendar.
It took a different form during COVID, with the 300,000 flowers that normally spring up in Commonwealth Park distributed over 130 different sites to create a Tulip Trail through Canberra's suburbs.
This year marks the first return to Floriade as we know it in two years. But before you decide you really have seen it once and floral, here's what's new and different for 2022.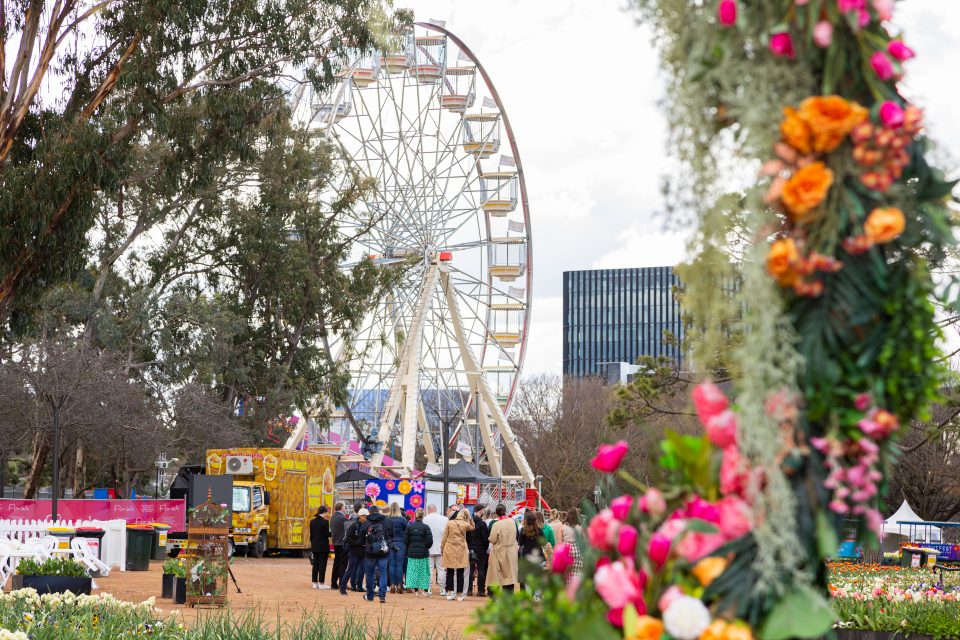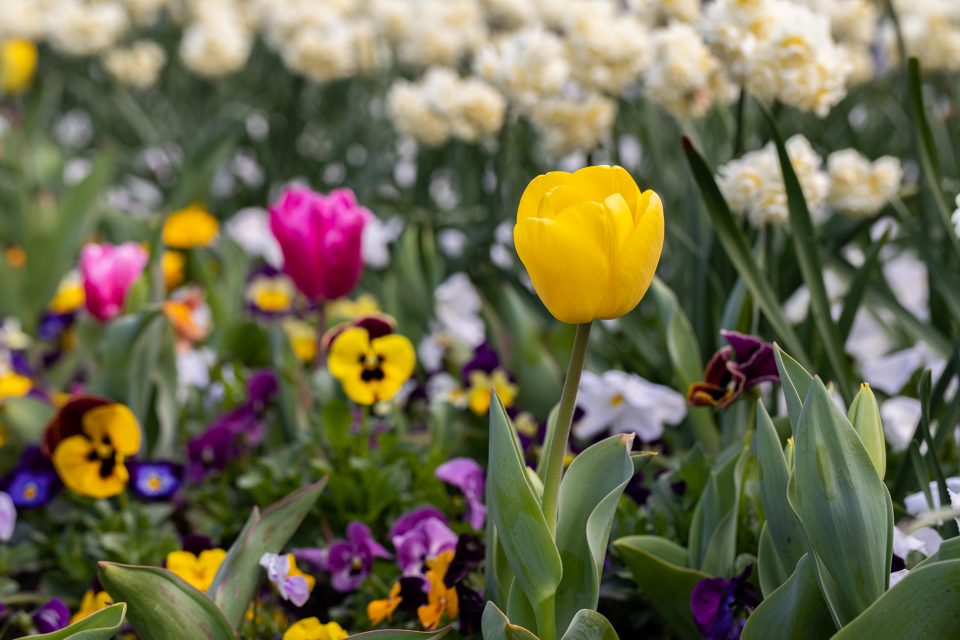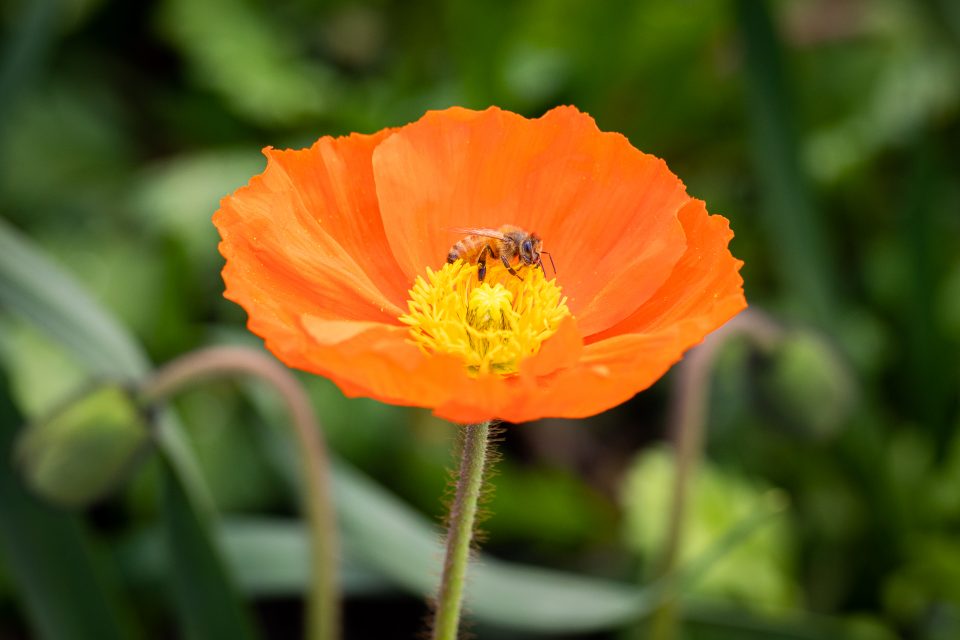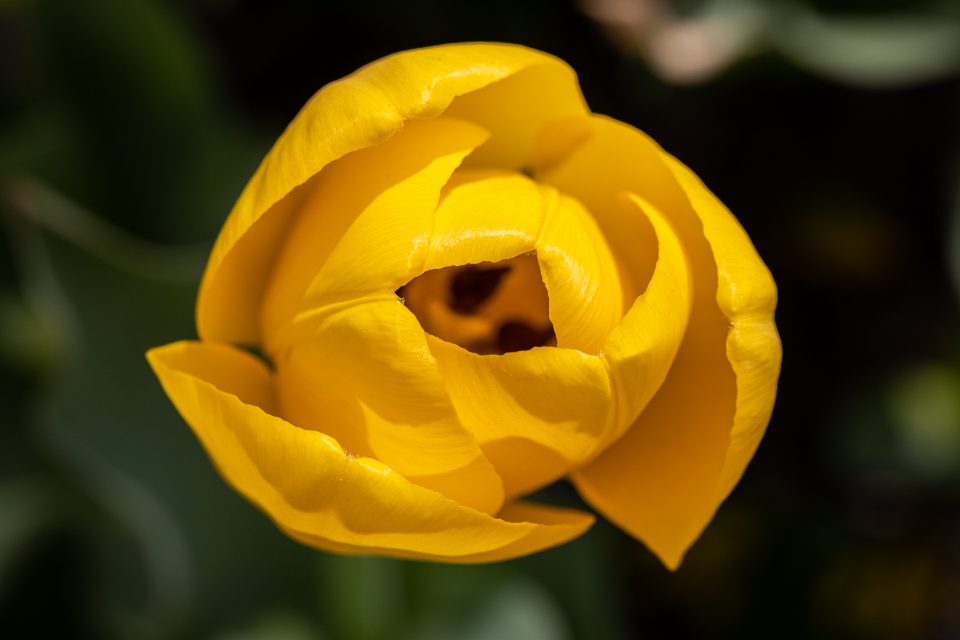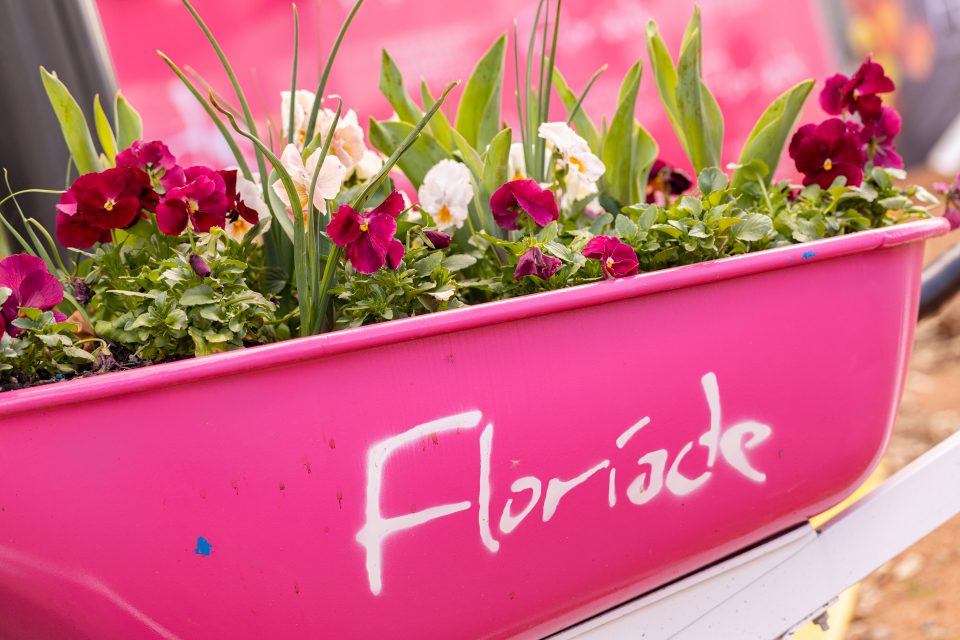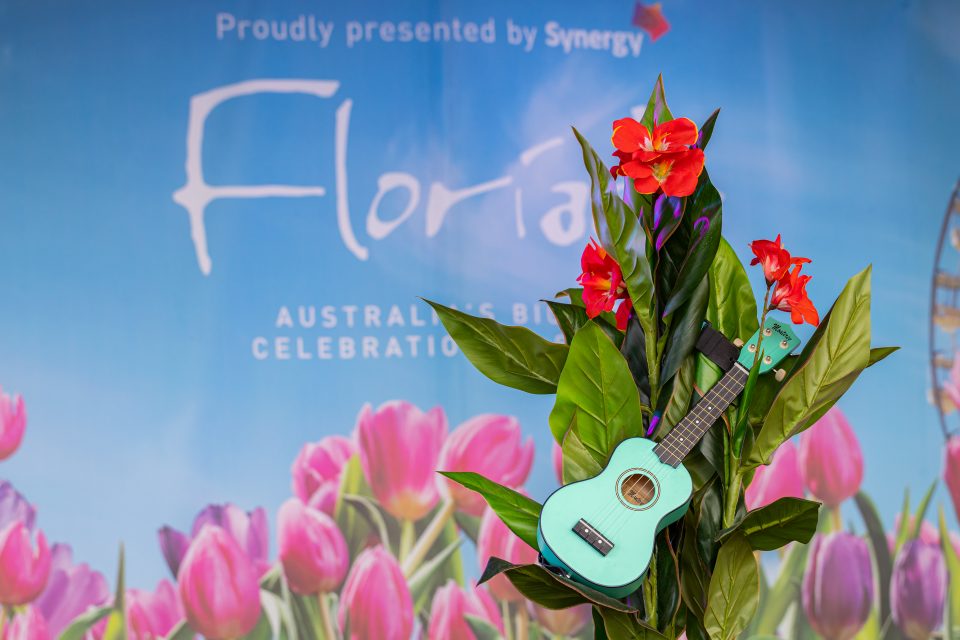 1. There'll be more people than ever
In 2019, Floriade attracted a record 507,550 attendees, with an economic boost of about $45 million to the Territory economy. Up to half of all attendees are tourists from interstate or overseas.
Now with borders open and people travelling again, ACT Chief Minister Andrew Barr expects great things.
"We would hope that with a bit of pent-up demand, we might smash all previous attendance records and achieve an even greater economic contribution for the ACT economy," he says.
"There's always a sense in Canberra this time of year that this isn't really the turn of the season but just the first of five springs. There'll be a day or two when the weather isn't so good, but we are looking forward to a very successful event."
2. NightFest is bigger than ever
From 6:30 pm to 10:30 pm between Thursday, 29 September, and Sunday, 2 October, the park will be illuminated with colour and filled with roving entertainment, stalls and fantastic food that make up Floriade NightFest.
ACT Events executive branch manager Ross Triffitt says this year's iteration will be more interactive.
"This year we have the theme Sounds of Spring, and along with the theme, we're activating multiple stages," he says.
"We're kind of moving away from just holding a concert at Stage 88, to activating multiple stages and really providing that festival feel across the whole park. We've also got three stage performances and additional workshop spaces, so there'll be a lot of activity."
Tickets are $25 for adults, $15 for children and concessions, $65 for a family of four and under fives enter free.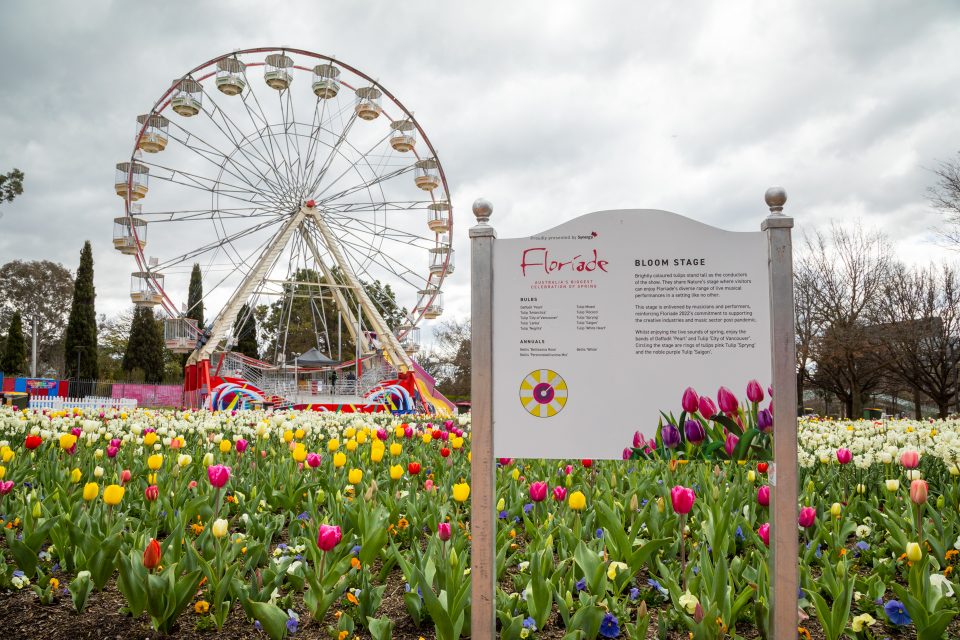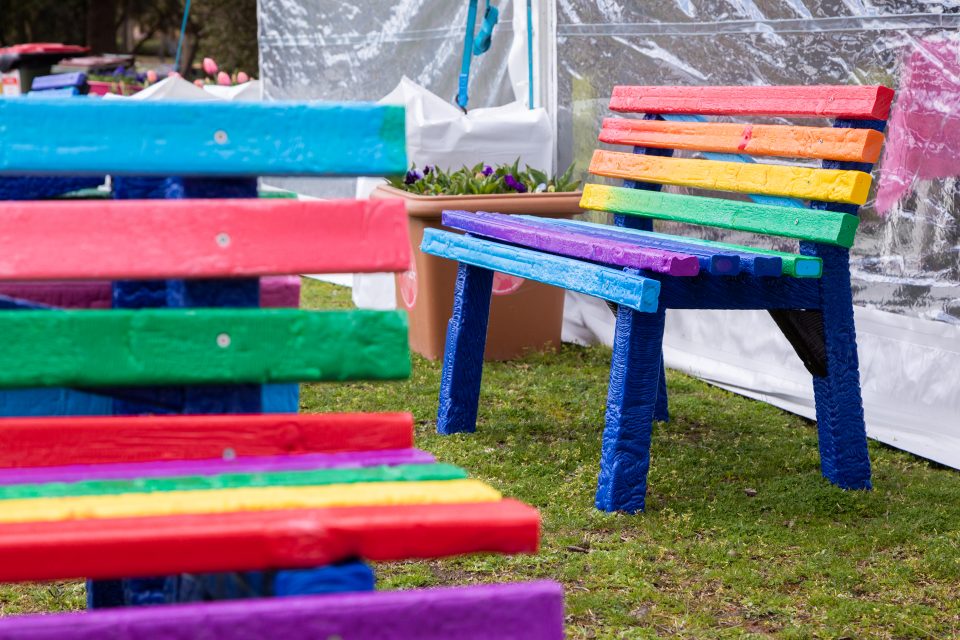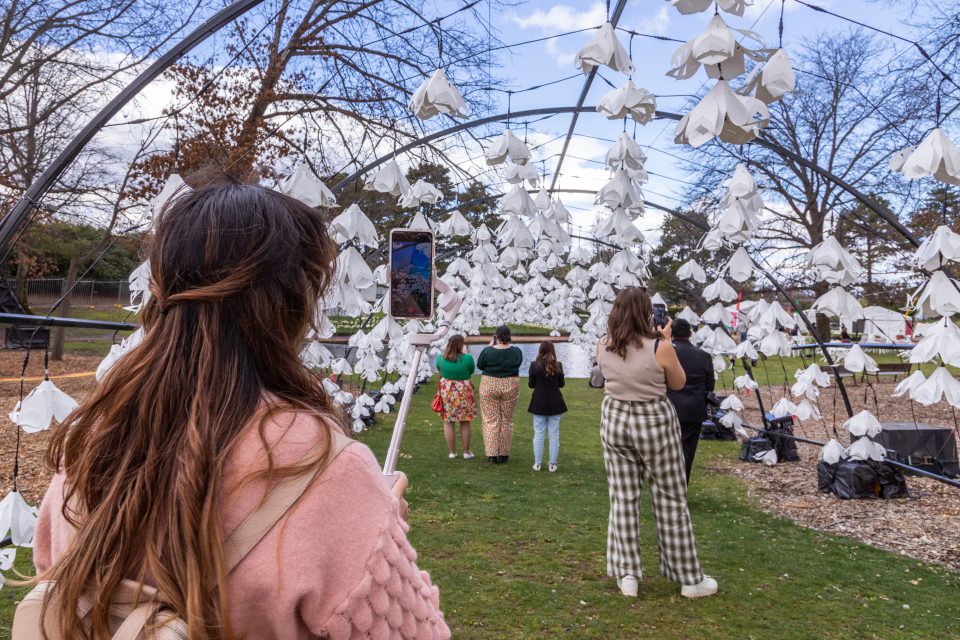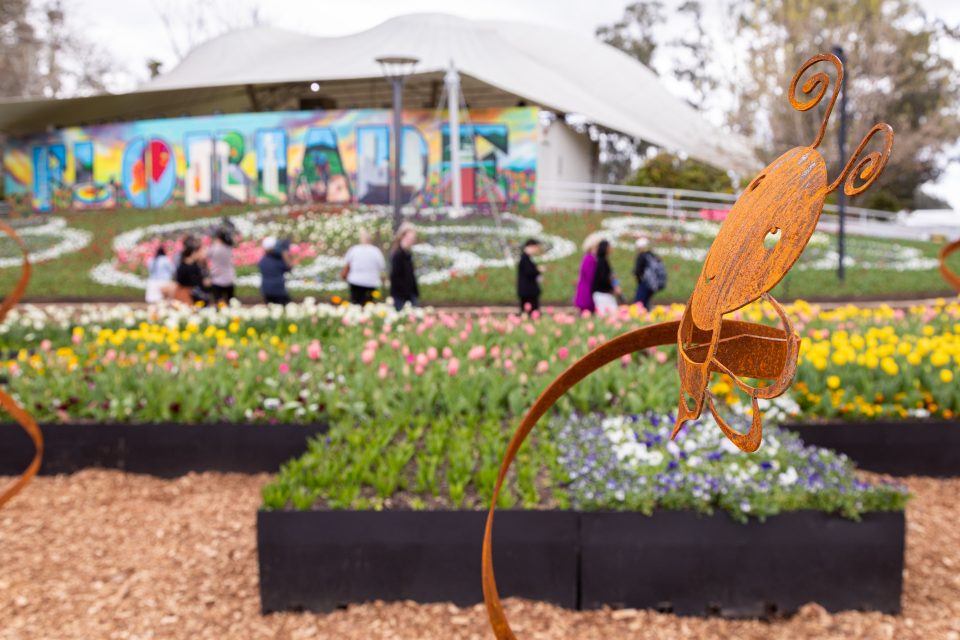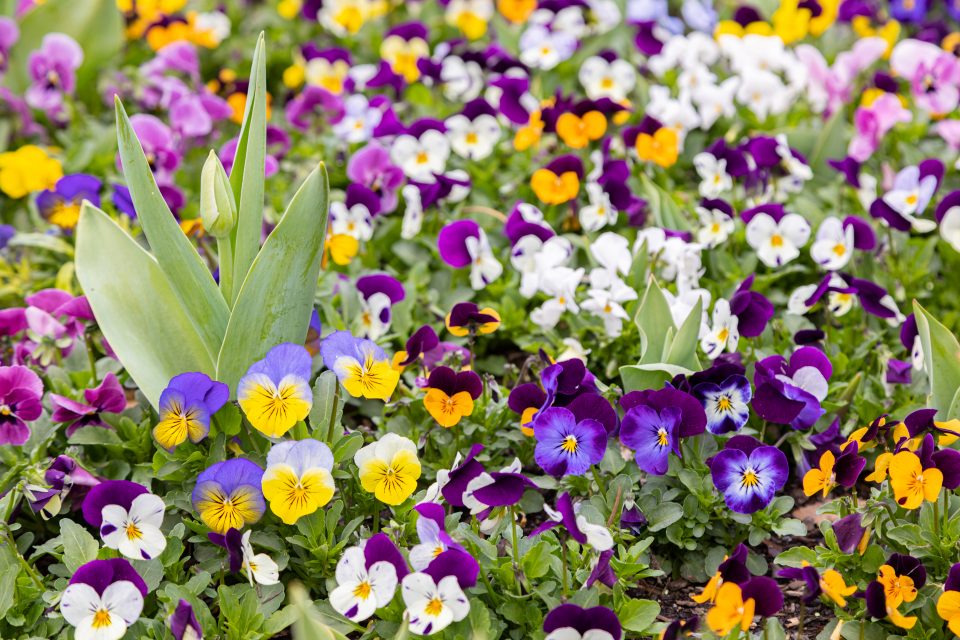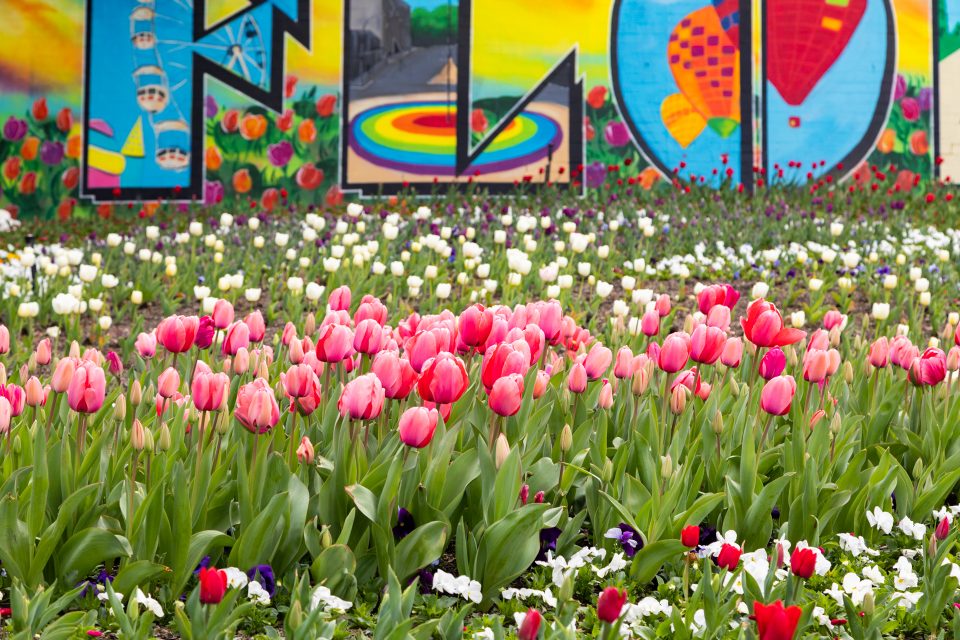 3. There's a special sensory session
Mr Triffitt says this year's festival will also feature a special session for people with sensory issues.
"Every day from 9 am to 10 am, anyone that's got any kind of sensitivities around loud noises has an opportunity to come and experience the park without amplified music or without some of the noise associated with the events and NightFest," he says.
4. Australia' favourite gardener will be here
Costa Georgiadis, the bearded and beloved host of the ABC's Gardening Australia TV series, is making a special guest appearance on Sunday, 25 September.
He'll meet and greet the Floriade crowds from 10 am to 11 am, before taking to Stage 88 from noon to 1 pm to talk about his love for nature and the joy of gardening. He'll then mingle until 3 pm.
5. There's a gnome hunt
Floyd, the pink garden gnome, is Floriade's mascot but this time, he's lost his family. All 35 of his relatives are spread across Canberra, and Floriade is asking for help to find them.
Clues are given out on the Floriade Australia Facebook and Instagram pages. Each time you find a member of Floyd's family, scan the QR code to enter the competition.
If you manage to find all 35, you'll go into the Grand Prize Draw. This includes a two-night stay at The Hyatt Hotel Canberra for two people with breakfast each day, plus a limousine ride to Floriade and lunch at The Marion.
6. Dig for your bulbs
The day after Floriade officially closes, flower lovers will be able to take home a little piece of the magic this year when they take part in the new-format Great Big Bulb Dig. This will be held on Monday, 17 October, from 2 to 6 pm.
Visitors must purchase one of 5000 Great Big Bulb Dig bags for $15 from the Floriade Shop or the CRVC shop on site. Not only will you have the chance to recreate a mini-Floriade at home next spring, you'll also be supporting local charities.
Proceeds from the sale of the bags will go Floriade's charity partners, SEE-Change and Raw Potential.
7. There's Floriade Nutella
That's right. In time for the event, Nutella has released a limited-edition jar showcasing Floriade's flora on its label.
The Nutella Loves Aussie Recipes collection, released earlier this month, "celebrates the unique landscapes and flavours of Australia, with new recipes inspired by ingredients from each location".
The Canberra jar shows scenes of Lake Burley Griffin and Floriade, and our recipe is for Lakeside Lamingtons, featuring 180 grams of the brown spread.
These are for sale in most major grocery chains.
Floriade is held at Commonwealth Park from Saturday, 17 September, to Sunday, 16 October. Entry to Floriade is free, and the gates are open from 9 am to 5:30 pm daily. Visit the Floriade Australia website for the full program.
Original Article published by James Coleman on Riotact.