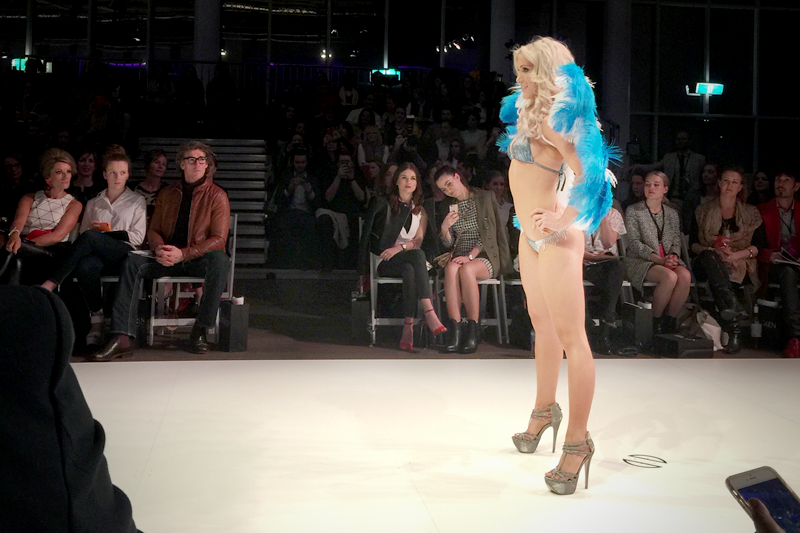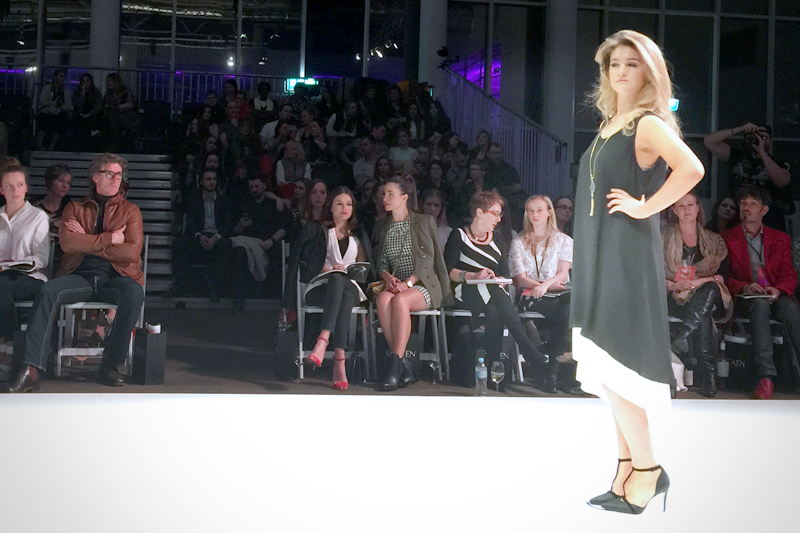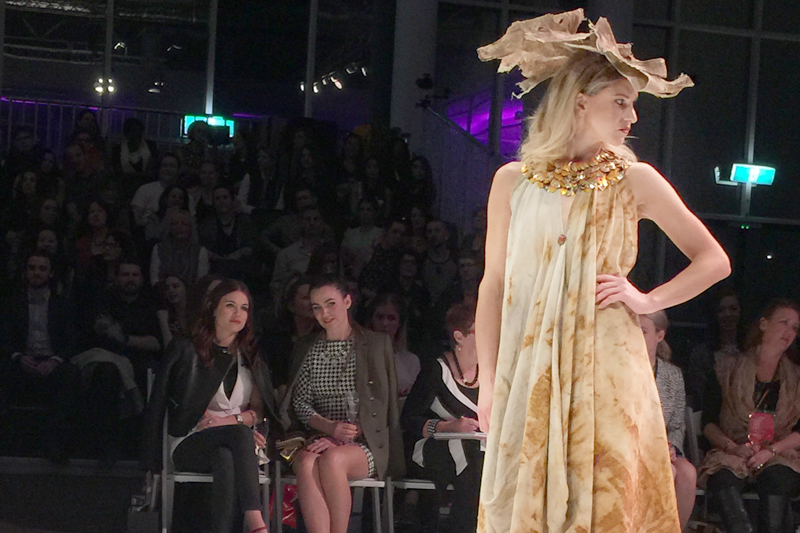 I've always been enthralled with fashion. At the age of four, I dressed up in dance costumes and at twelve I was putting together 'outfits' to wear to school. As I got older and learnt more about the world of high fashion, I always dreamed of attending a real runway show. In my wildest fashion daydreams I am front row at the latest Chanel presentation, sitting next to Poppy and Alexa while watching Cara traipse down the runway in a beautiful tweed creation.
I may now own a lot of vintage Chanel but I am no closer to turning this particular daydream into a reality. However I don't have to travel nearly so far as Paris, or even Sydney or Melbourne to attend a fashion show because for the last three years, Canberra has its own established premier fashion event.
FASHFEST is an annual four-day fashion showcase celebrating the design talent of the nation's capital. In its third year, FASHFEST has also extended its platform to include interstate designers alongside our local Canberra talent. Last night, I attended the second night of the program, themed 'The Inventor'. According to the program notes, designers on this night were more concerned with the beauty of their materials and craftsmanship than with the finished garments themselves.
First out on the runway was Recollection, a label designed by Phillipa Soutberg. The collection is inspired by the Australian landscape and features digital prints created in collaboration with local artist Jay Dall. This was followed by a collection of loose, draped dresses and separates in autumnal colours styled with ornate headwear by Barb Mickelson of BM Designs.
Stephanie's Boutique Lingerie then presented the latest collection of lingerie by Simone Pérèle. Interestingly, this collection features in every evening of the FASHFEST program. I have to wonder at such a prominent inclusion of a collection from an International designer. Although Stephanie's is a Canberra business and the collection had the excitement of an International label, it seemed out of place. It was either an excuse to have models parade in skimpy lingerie or more likely, a well-placed marketing coup, rather than an effort to support local designers. Nobody should begrudge a local business from promoting its wares or the organisers for raising some revenue, but this felt like a mid-show commercial break. Perhaps the organisers could run a separate evening next year for this type of show.
Next out was Hana, owned by Neda Alemohamma. The collection showed directional, body conscious pieces inspired by a mix of Australian and Persian culture. The headpieces used in styling this collection are, to me, very reminiscent of Alexander McQueen and Givenchy. The fifth collection for the evening was from Belle Bird, a design team working out of Cooma who presented a range of pieces designed to celebrate a woman's curves. The collection featured highly wearable pieces in a monochrome palette. Next to show was Bronwen Stead who sent out an army of models styled in the image of Victoria's secret Angels with large, ornate wings–created in Bronwen's Canberra studio–an accessory to a range of glittery bikinis by Dana Carmont.
The Label designed by CIT graduate Emma O'Rourke showed clean, simple silhouettes in a muted colour palette. The collection has a sensual undertone and is highly wearable. This collection is the most mature in terms of design and the closest in feel to the current fashions dictated by the International runways. Canberra designed label, Mimetic, then featured a collection of feminine, structured, tailored pieces ideal for the office environment, designed by George McWilliam and Melissa Pompeni. The final collection to show for the evening was from well-known Canberra label, Rockstars and Royalty. The collection featured vintage inspired designs typical of the label with full-skirted dresses in reds, whites and pinks. The pieces are heavily embellished and textured–feathers, furs and flowers make for an impressive finale to the evening.
It seems Canberra has grown to a point where it can annually sustain four nights of celebrating local fashion–something that would have been unimaginable even 5 years ago. And while FASHFEST exists to showcase local talent, the event is just as much about locals being seen attending as supporting local design. Those arriving at 7pm as suggested can spend as much time being photographed on the red carpet, socialising, drinking, and being seen as watching the actual fashion show–more so if they also attend the official after-party. The lure of the red carpet is a huge draw card in selling tickets for this event as we Canberrans still have few opportunities to really dress up and show off.
It is great to see the inclusion of DAY FIVE in the FASHFEST program this year where customers can meet with a range of designers and buy pieces directly from them. Although the event provides a great platform to showcase the work of local designers, up until now there hasn't been a cohesive way for those designers to sell their pieces to the paying audience unless they are already an established business. This fifth day is a great initiative to further support local designers in not only showcasing their work but by also helping them to build a sustainable business by connecting them with buyers.
I may not have yet realised my dream of sitting front row at a Chanel show, but I did enjoy the spectacle of what is Canberra's own Fashion showcase. Fashion can be transformative and the nature of a fashion show is to be voyeuristic, to sell us an idea of the type of person we could be if we bought those clothes and styled them that way. The clothes shown, at least in the night that I attended, were less aspirational than I would perhaps expect from an event of such scale but were definitely more wearable and translatable to the every day wardrobe of a modern woman. With the addition of DAY FIVE to the FASHFEST program, show goers can now recreate the magic of the runway in their own lives.