Ever wanted to float across Lake Burley Griffin on a children's storybook, rainbow or coral reef?
Now you can with the launch of the newly painted paddleboats, all adorned with designs capturing the spirit of our National Institutions.
National Capital Authority CEO Sally Barnes said while the paddleboats were part of Canberra's history, it's the first time they've been skinned in the designs of our cultural institutions.
"There are people who tell about going in paddleboats with their first boyfriends and girlfriends and floating under the Captain Cook jet, getting wet and smooching," she said.
"Now they all have different themes promoting what's on in our institutions and reminding us they're here."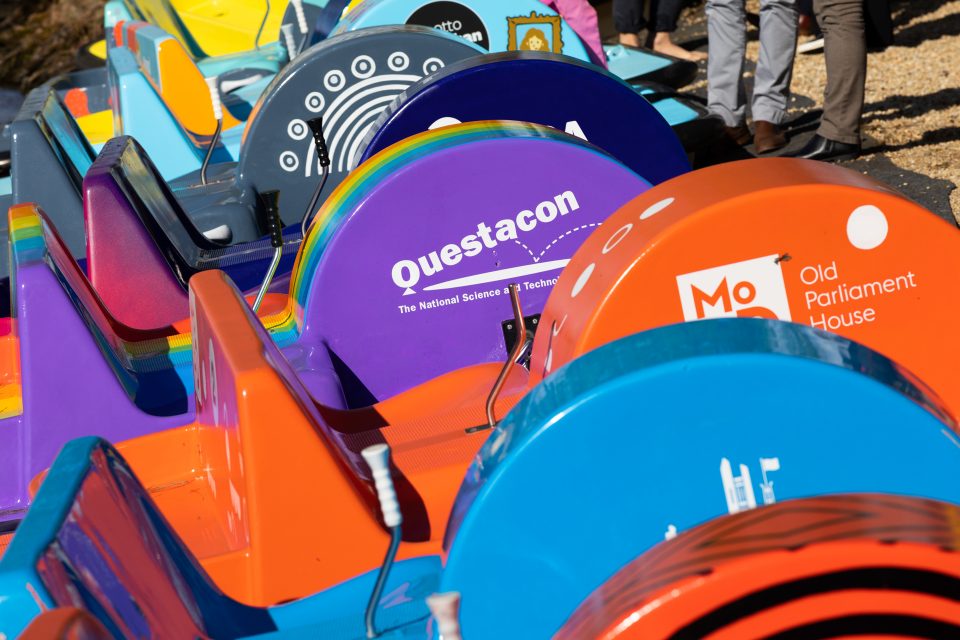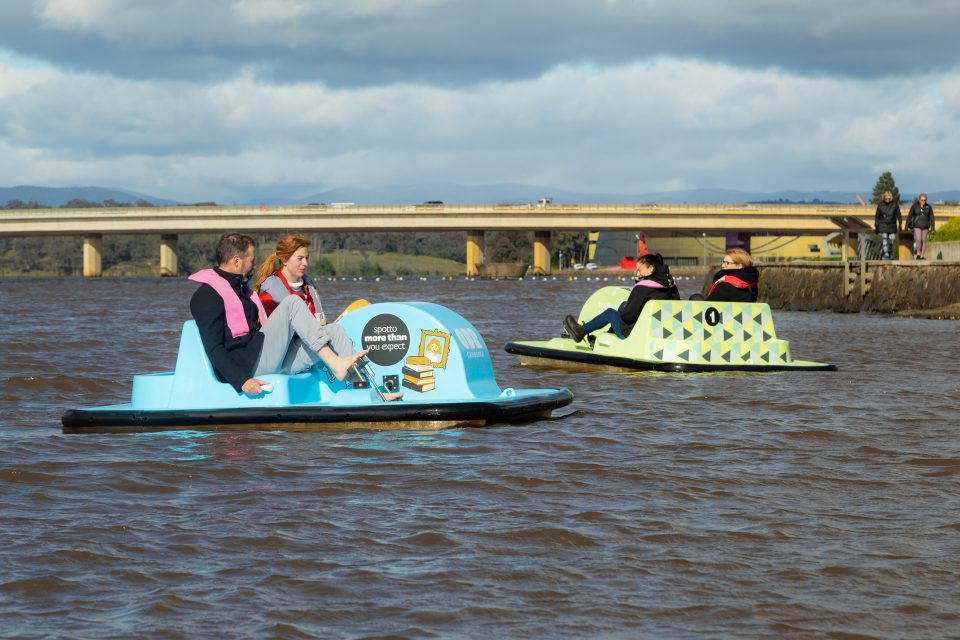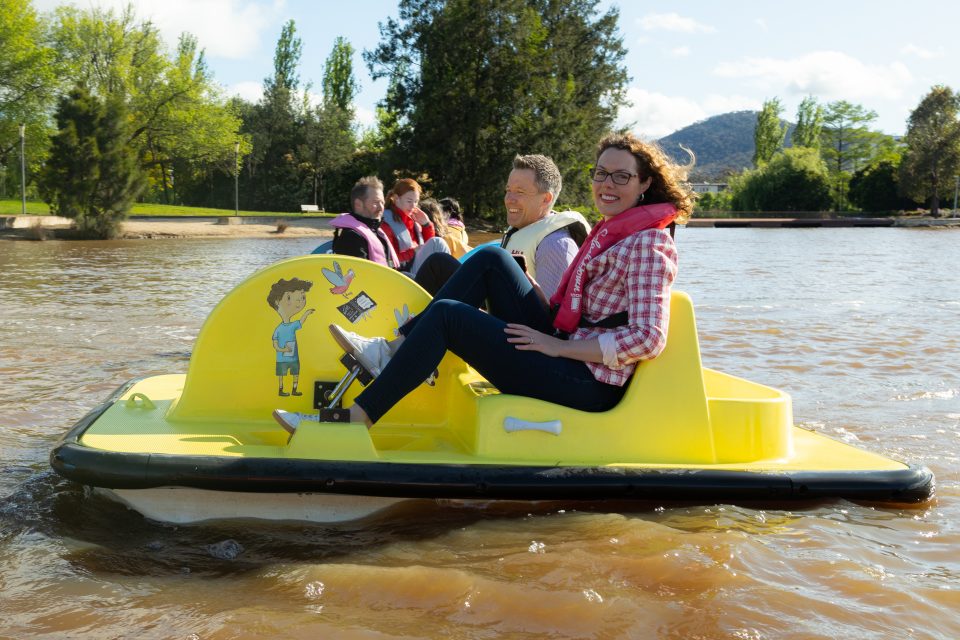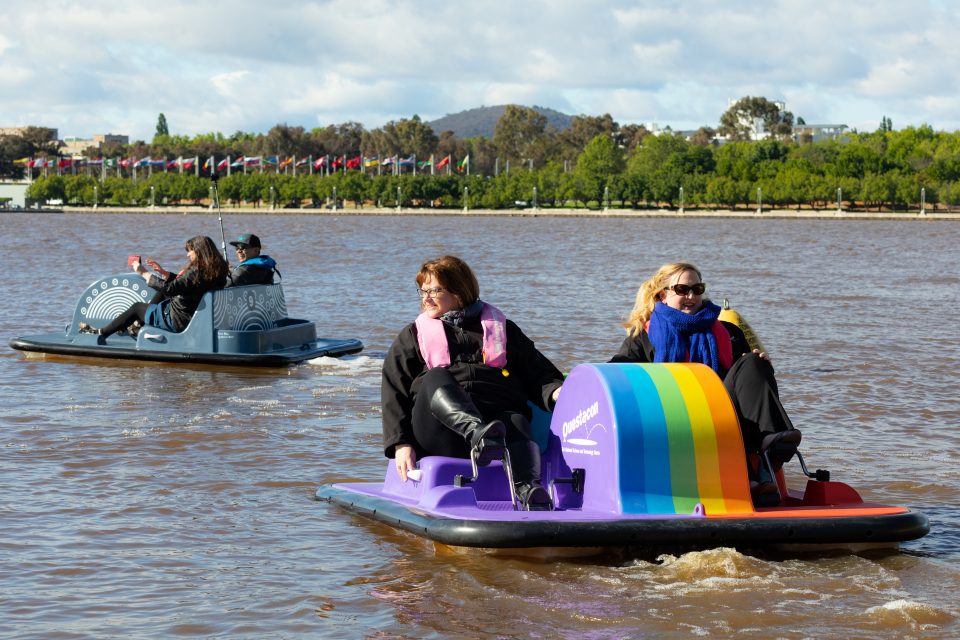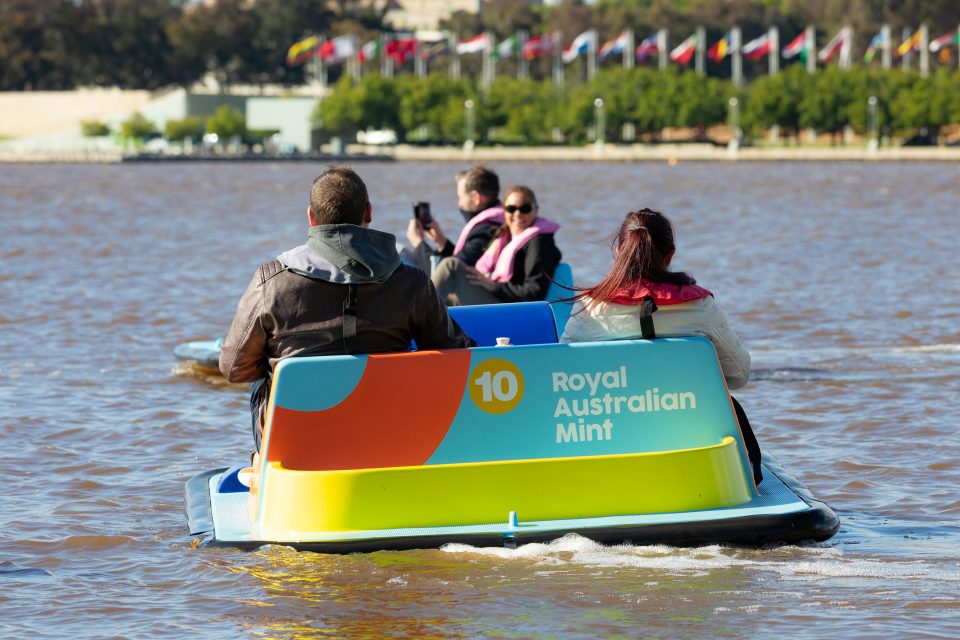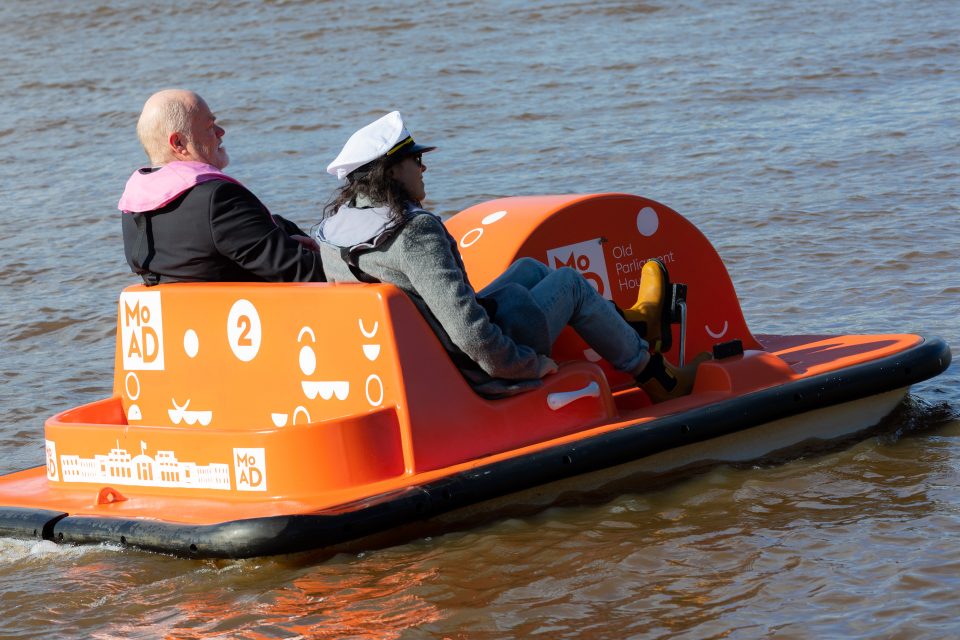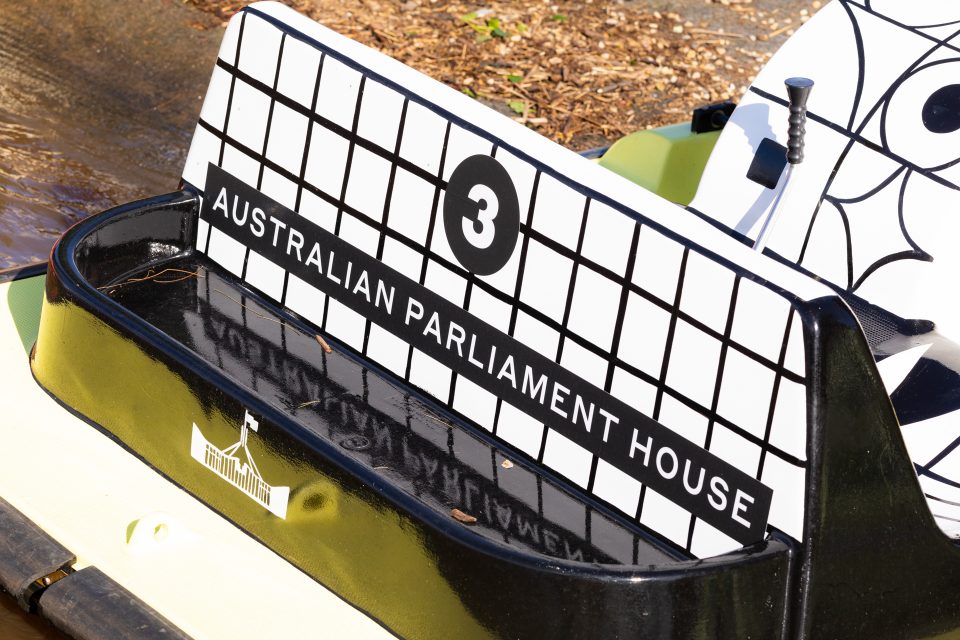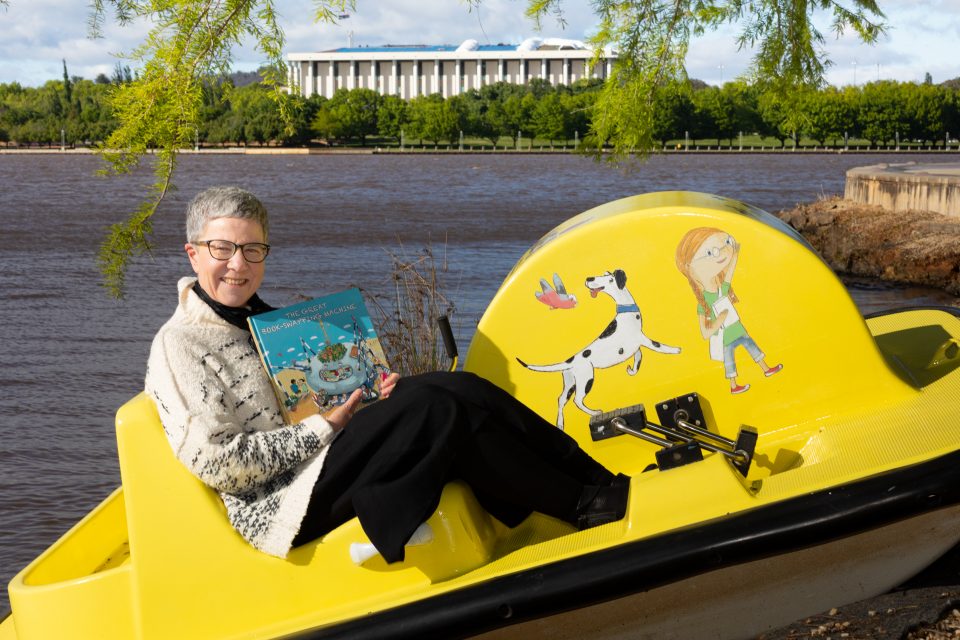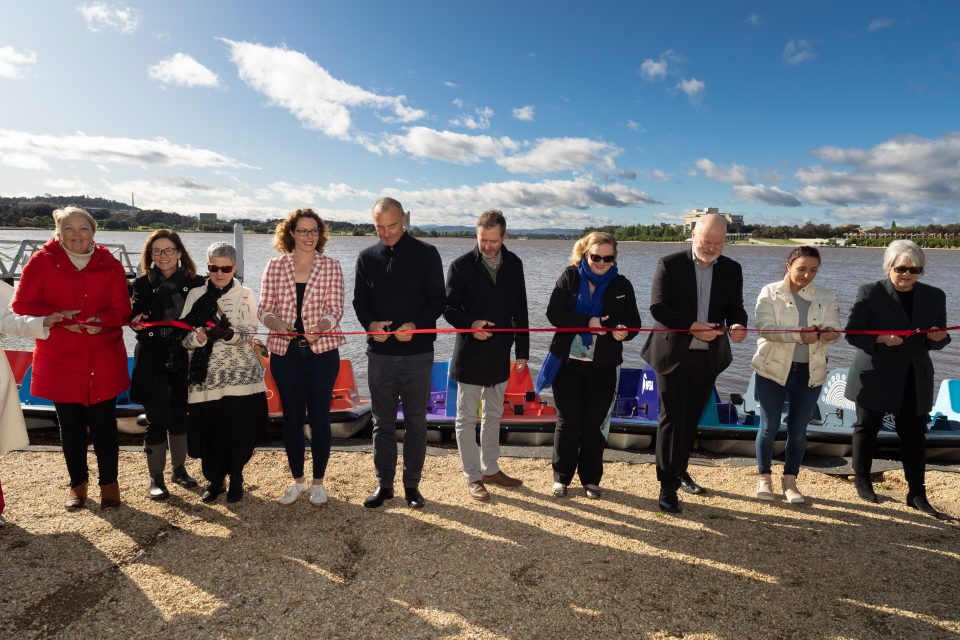 The National Museum of Australia, National Library of Australia, National Film and Sound Archive, National Archives of Australia, Visit Canberra, Questacon, Museum of Australian Democracy at Old Parliament House, Royal Australian Mint, Australian Parliament House and the National Capital Authority have all designed a boat each, along with two created by local Indigenous artists.
The National Library's boat featured a children's storybook recently released by the institution's publishing arm.
Director General Marie-Louise Ayres described the "marvellous adventure story" about book swapping as a tale of what the National Library was all about.
"Libraries are book-swapping machines, and we're the biggest book-swapping machine in the country," she said.
The National Museum of Australia's boat features a coral reef, reminiscent of one of the new immersive play spaces at the Tim and Gina Fairfax Discovery Centre.
"We're delighted it's one of the fleet of boats that are now going to be here on the water of Lake Burley Griffin, and also advertising the great cultural institutions we have in this city," director Matthew Trinca said.
Federal Canberra MP Alicia Payne was also on board at the launch and reflected on her own childhood paddling the boats on the lake.
"It was one of my favourite things to do with my mum and dad as a special treat," she said.
Ms Payne was thrilled the boats had been revitalised by the National Institutions, many of which you could spot as you float on the lake.
"I think it's an excellent synergy to use them as floating billboards for our wonderful National Institutions which, of course, is part of the reason that we are here as the Capital," she said.
"These institutions belong to all Australians, telling our stories and containing our history, inspiring people, and they're a wonderful place for Canberrans and visitors from around Australia and the world to visit."
All that's left to do is find a paddleboat buddy, strap on a life jacket and head out on the lake to discover our city and its cultural icons.
"Come down, be part of Canberra, be part of our history and our future," Ms Barnes said.
"And it's fun!"
The paddleboats can be hired through Capital Paddle, and are available from 9:30 am to 5:30 pm each weekend, weather dependent. It costs $30 for 30 minutes or $40 for an hour.
Original Article published by Claire Fenwicke on Riotact.