The pizza is out there. And we are going to find it. This week, contributor Lisa has snooped around in Weston (like some kind of pizza lovin' Scully) and come up trumps at the unlikely but excellent Chris's Patisserie and Bakehouse…
There's pizza and then there's pizza! And what you might not know is that one of the juiciest, freshest and yummiest pizzas around is being served up at Chris's Patisserie & Bakehouse in Weston. Four of us tucked into the Colombo King Prawn with Mango Salsa, Harissa Lamb topped with mint yoghurt and Chris' Veggie, piled high with all the veggies you know you should be eating more of. Delicious and healthy – mama would be proud!
We 'oohed' and 'aahed' as the pizzas were placed before us because each one was beautiful to look at – truly a work of art. And that's what sets Chris's Patisserie apart; the pizza bases are perfect and the flavours out of this world.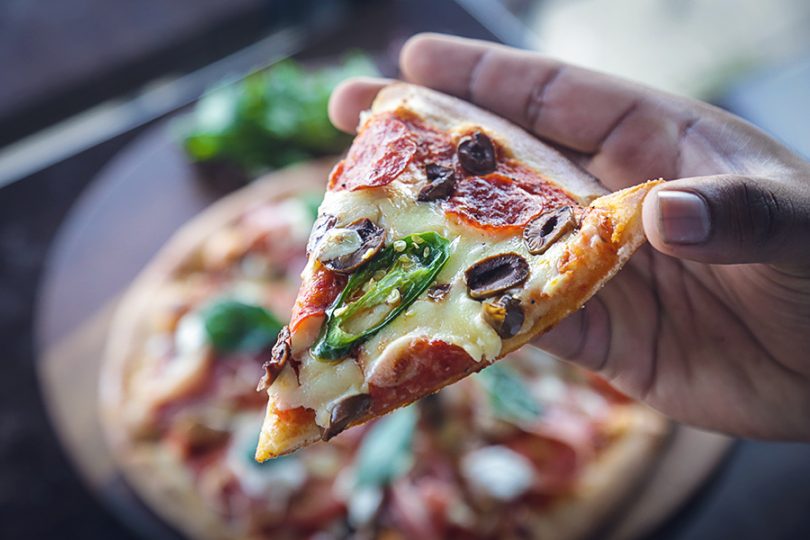 So whether you're a fan of the traditional Hawaiian or something a little more exotic, Chris has got you covered. If you're ravenous you might be able to eat a whole one but sharing is probably the way to go. And did I mention the garlic bread? Oh my goodness, don't get me started.
Chris's Patisserie & Bakehouse has already made a name for itself through its mouth-watering cakes and pastries with locals flocking in for a regular pick-me-up. So if you're the kind who can't resist dessert then you're in luck – all you have to do is decide which sweet treat you're going to follow it up with before you stagger off home.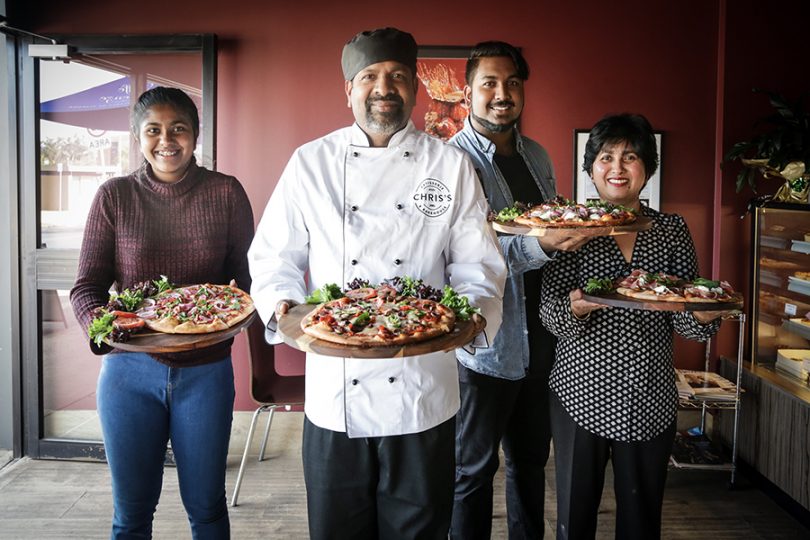 The pizza menu at Chris's is available from 5.30pm Thursday to Saturday. I'd recommend you book to avoid the stampede.
Chris's Patisserie is located at
Unit 1, 27 Brierley Street, Weston
See website
See Facebook Page