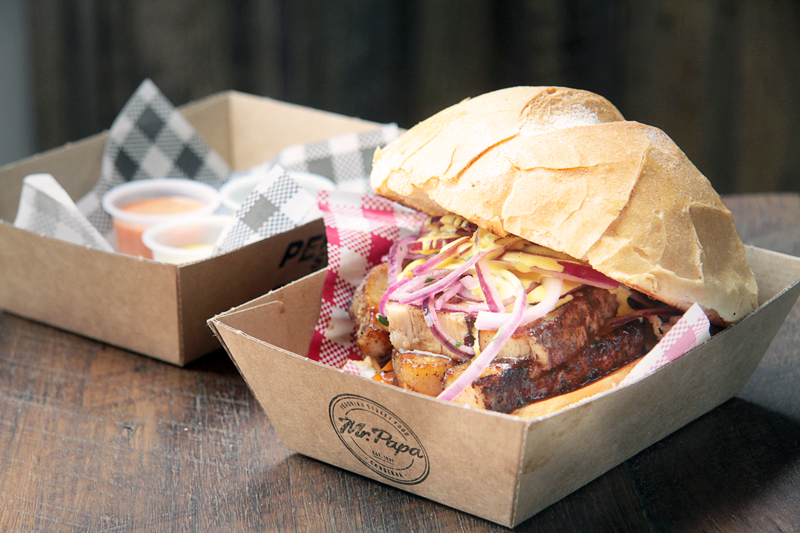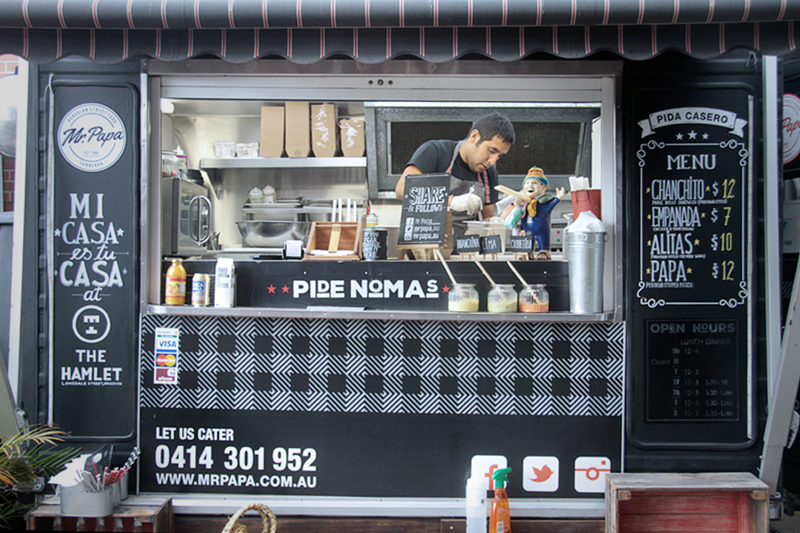 Say hello to the Chanchito, Canberra's version of that Peruvian staple Sanguche de Chicharrón, brought to you by Mr Papa at The Hamlet. It may well be the king of street food in Peru, a country with an amazing multicultural food tradition that has made munching through copious amounts of street food a national pastime.
To be fair to other Spanish speaking nations, Chicharrón itself is a name shared across Latin America and the Philippines, and this is a dish claimed by most of them. It is said to have originated in Spain though many regional adaptations exist.
In Peru, chicharrón is a crispy treat made by boiling the meat until the fat renders out and then frying it in its own fat, rather like a confit. Pork is the meat most commonly used due to its high fat content.
Sanguche de Chicharrón is a sandwich made from this meat and a favourite breakfast food in Peru. It is served with sweet potatoes and Salsa Criolla, a medley of julienned onions, tomatoes and various herbs and Amarillo chilli sauce or limejuice in a fresh crusty bread roll.
Carlos Ramirez, owner of Mr Papa, says that while it is considered a breakfast food, it can be consumed throughout the day, and is very popular as after-church sustenance on Sundays in his very Catholic homeland.
He has chosen to call his version Chanchito for reasons not altogether clear, although he tells us the word simply means little pig in Spanish. Mr. Papa is open from midday every day of the week except Monday, so if you're feeling a like a little pig in a sandwich (post-church or otherwise) head down to The Hamlet on Lonsdale Street for a taste of Peru's king of street food.