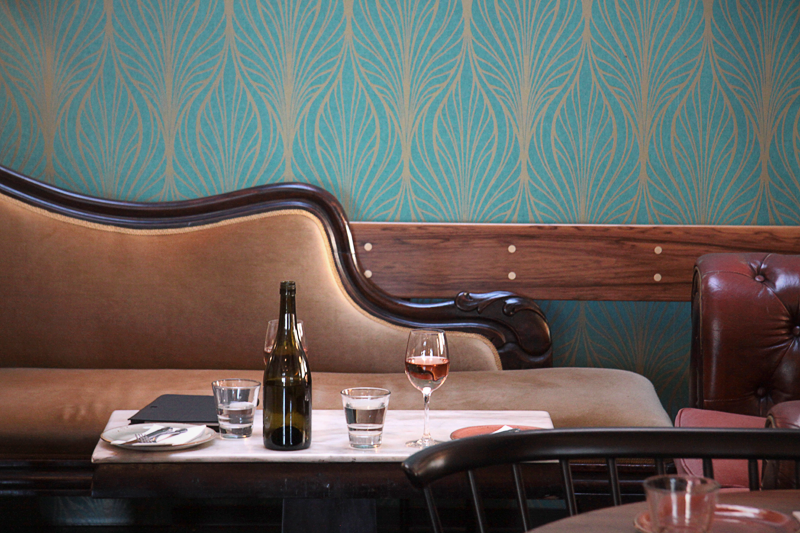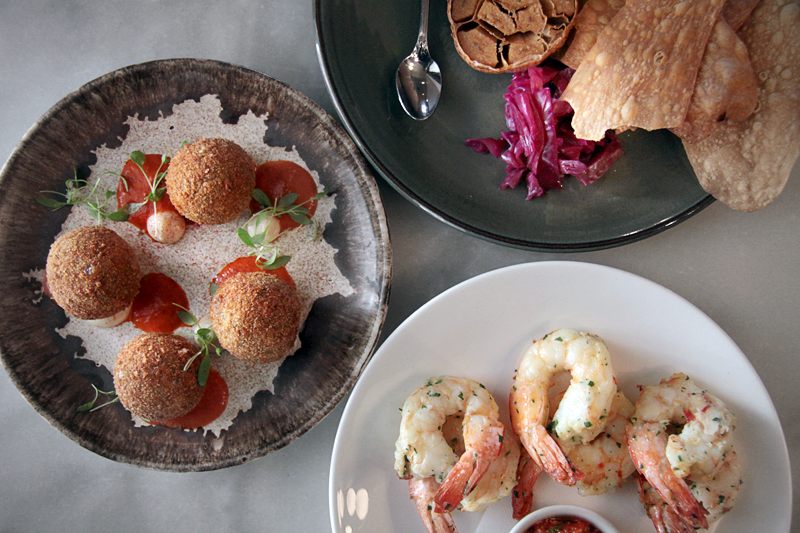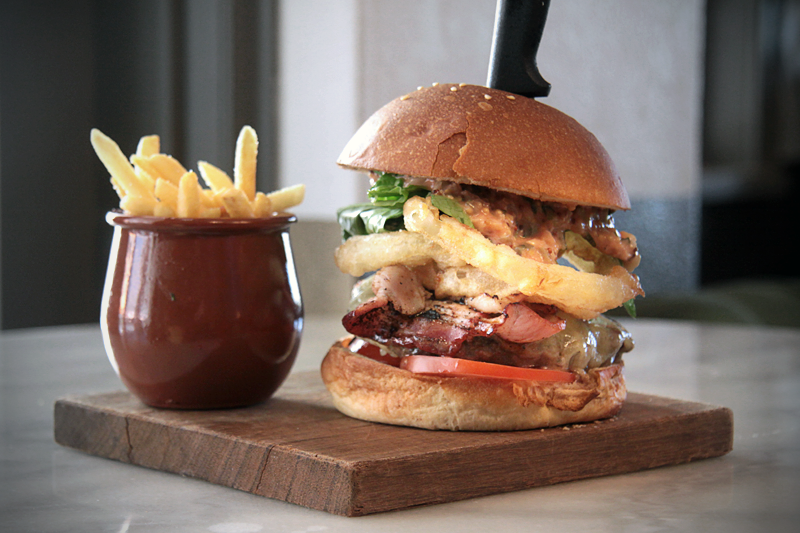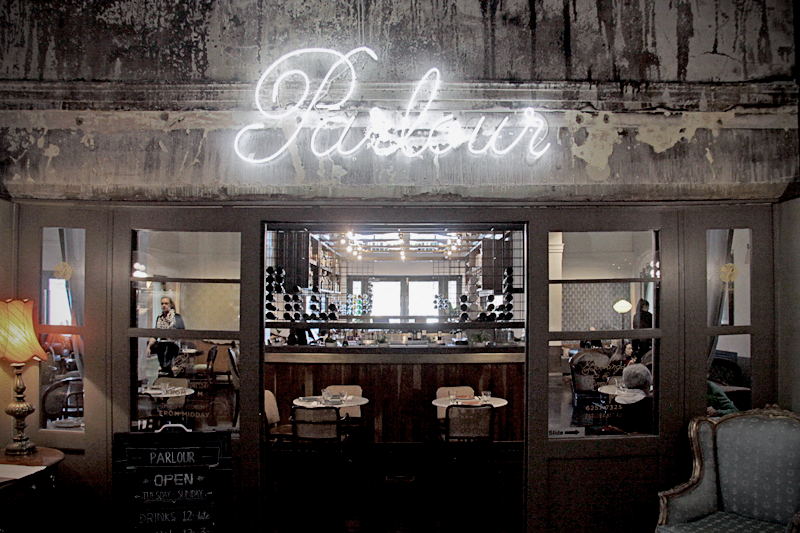 Okay you little heathens, you've done it this time, and I'm here to say enough is enough! I don't know what the world has come to–this whole 'burger thing' has just gone too far when a fancy joint like Parlour Wine Room decides to add them to their menu.
I can't blame them, I suppose, After all, it is your damn fixation with mincemeat sandwiched between bread that has driven this craziness. I mean… Come on! This is Parlour Wine Room. The place with chaise lounges, fine drapery, even finer wines, and delicate, light little Spanish dishes called tapas.
Yes, tapas. Remember them? I'm sure you do. You were all clamouring like frenzied little lemmings to inhale them before the whole dude-food thing had you running for the nearest burger joint. And so now it's come to this. Lavish Parlour Wine Room, home of the gourmet grazer, wine lover and elegantly reclined cocktail sipper is flipping patties for your attention.
Okay… Rant over. Now to the real stuff. Yes, Parlour started doing burgers for lunch a couple of weeks ago. Not totally convinced, I thought maybe I should pop in and check it out. A lunchtime meeting with a colleague was the perfect opportunity, so there we were, sitting in a beautiful chaise lounge, perusing the lunch specials. A good selection to choose from, mostly typical Parlour stuff, along with a selection of sandwiches and burgers.
We ordered the Parlour Burger. We also chose three tapas: Mushroom, manchego & rice croquettes; confit garlic with lavosh, cows curd and pickled vegetables; and chilli and garlic prawns with piquillo pepper & coriander salsa. To be fair, along with the burger this was way too much food for two people at lunch, but we thought we should compare–tough work, but somebody's got to do it. At the end of the day, lunch is more about a quick and inexpensive bite served promptly, so the burgers are probably just the thing for a place that mostly offers a more relaxed experience.
At 18 bucks with a little pot of fries on the side, the burger is pretty good value–in line with what is on offer around town and within the accepted price for a lunchtime feed. The actual burger is massive: A towering thing with a hefty and well seasoned beef patty, fried onion rings, lettuce, tomato, bacon and cheese; the whole thing is skewered with a steak knife to keep it together (I'm sure they do this at The Royal Hotel in Queanbeyan). It's tasty, it's filling and it's well priced, even if one has to lose all decorum trying to woof it down in these elegant surrounds, but order this and you also get a beer for four dollars.
The three tapas were a far more refined affair and just about right for two people to share. The confit garlic was served as a whole bulb cut in half; a teaspoon supplied to scoop the creamy individual cloves out. The croquettes were beautifully crisp with earthy mushrooms dominating and manchego adding a touch of salty sharpness; the prawns were firm and fresh, enhanced with the spicy condiment but good enough to eat on their own. The total cost for all three was 55 dollars. With a couple of glasses of wine it became 75. Split between two people, it came in at around 37 dollars a head compared to 22 for the burger and beer.
So okay, the burger thing is a good move for Parlour. It is only offered for lunch which is a good thing, as those wanting a more refined experience can graze to their hearts' content at any old time, and those wishing to grab a filling weekday lunch at a good price in fancy surrounds can now put Parlour Wine Room on their list.
Parlour Wine Room is located at
Kendall Lane, NewActon Precinct
it is open Tuesday to Sunday 12pm – late
Check out:
Parlour Wine Room website
Parlour Wine Room Facebook