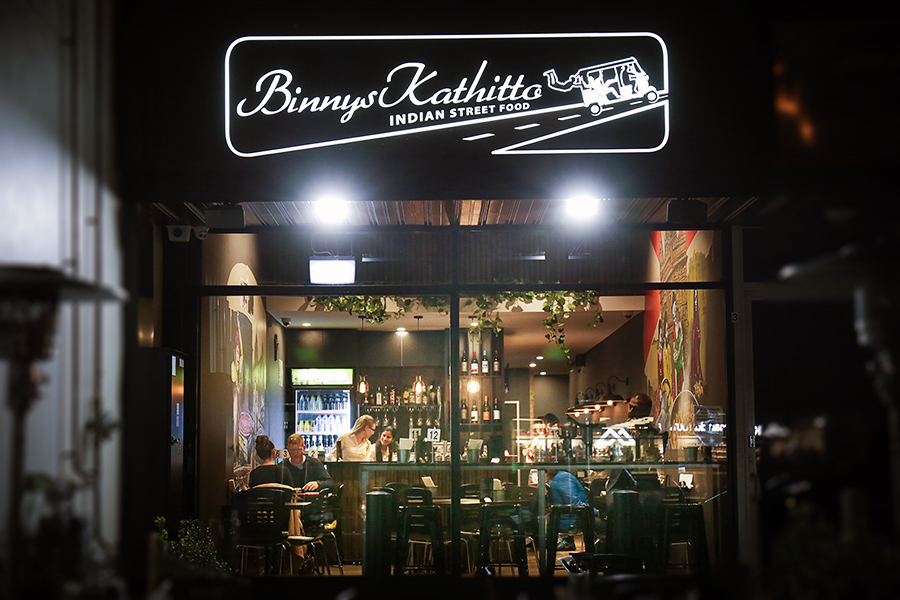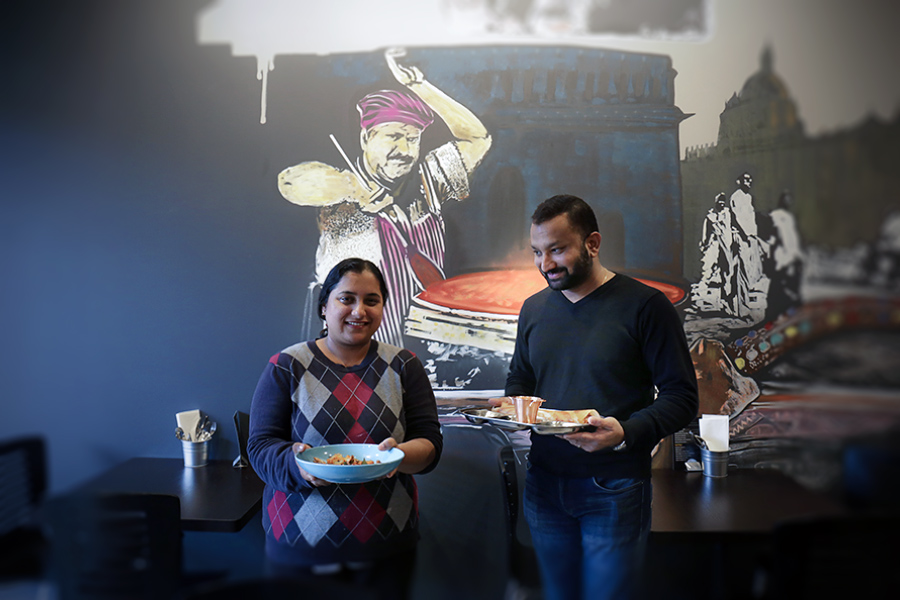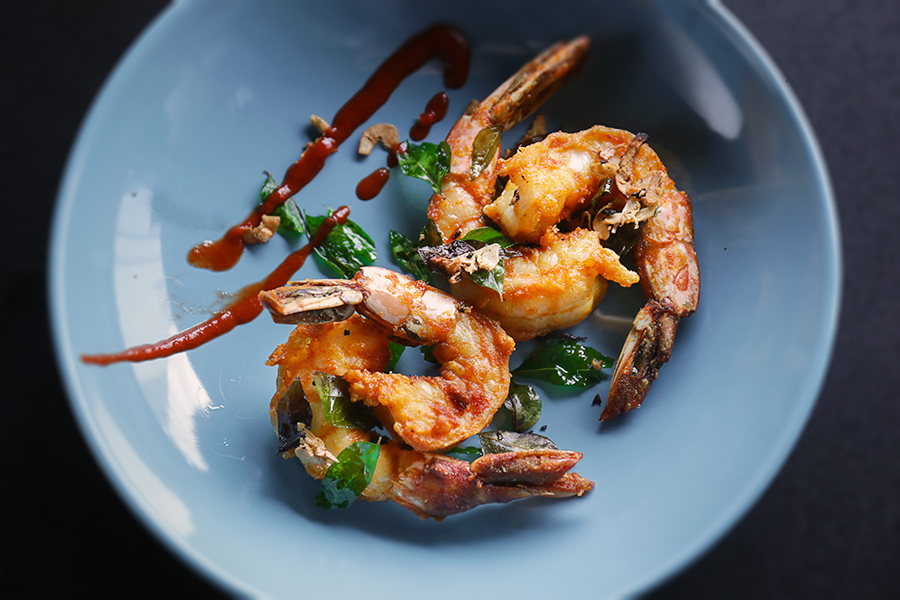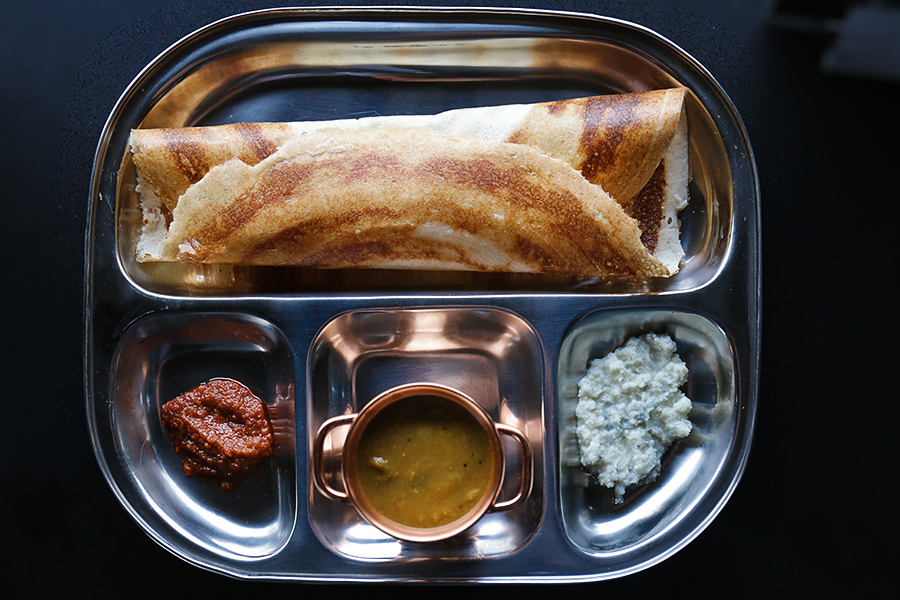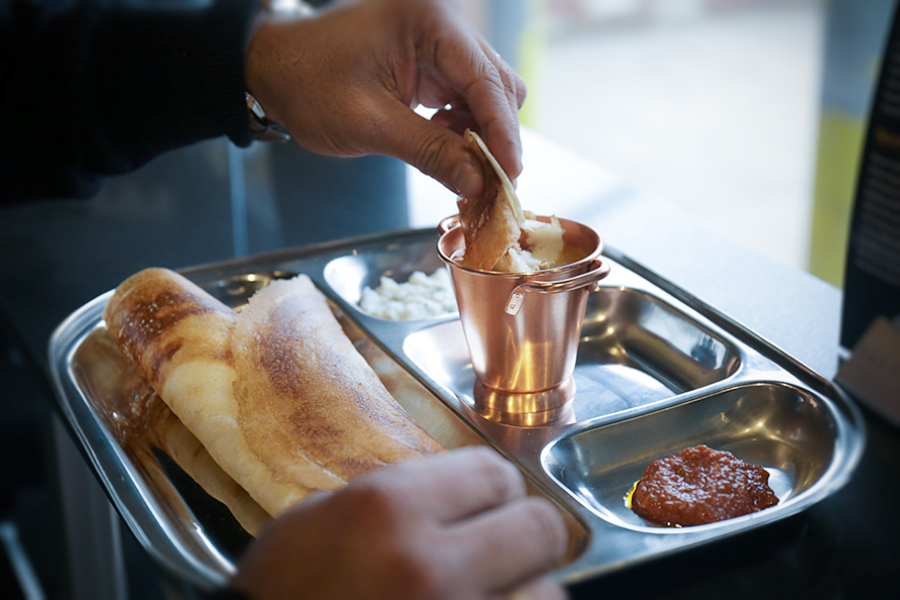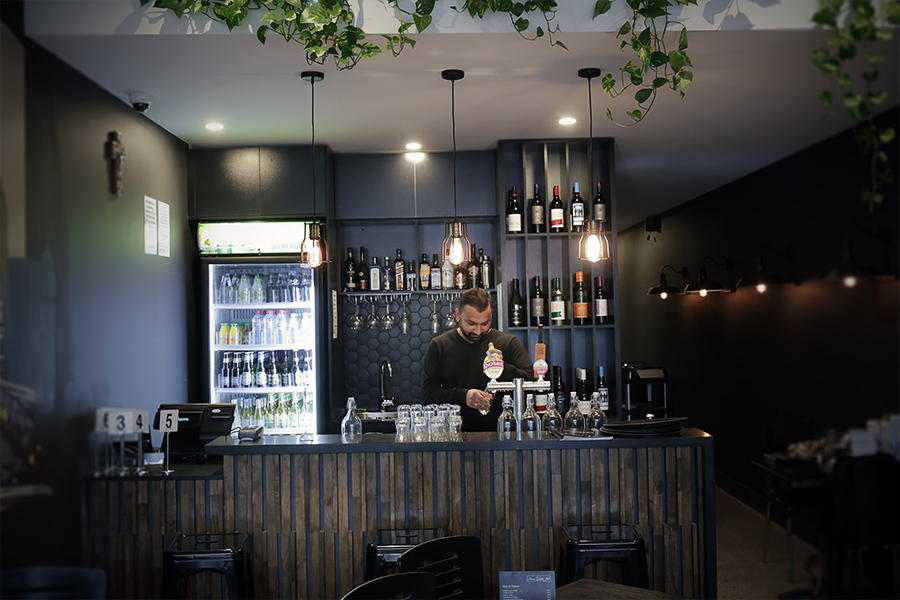 Binny's Kathitto has been doing Indian street food at The Hamlet for well over a year. But this week, it just graduated to a 'bricks and mortar' location, making it Braddon's newest restaurant.
If you've spent any time at The Hamlet, you may have already tried the delicious food at Binny's Kathitto. If you haven't, then it is well worth a trip to their new restaurant.
Located across the street from its former home, this cute little restaurant is bringing a type of Indian food to Canberra that owners Binny John and wife Rose say isn't typically seen in Australia or most Western countries.
Highlighting the cuisine of Kerala in India's south, rather than the typical north Indian cuisine most of us identify, is the mission behind Binny's. And top of the list are Kathittos – a take on traditional Kati wraps with any number of fillings that include lamb, chicken, potato, eggs, chickpeas, potato or paneer.
Another rare item that features on this menu is the Dosa – a gluten free crepe made from rice flour and ground lentils – that comes served on a tray with sauces and condiments, made to be torn and dipped.
A tasty selection listed as snacks acts as a great way to start, with items such as chicken or beef omelettes, samosas or crispy Masala flavoured prawns. Other items include hoppers – rice flour and coconut pancakes – with a number of toppings and an interesting selection of curries that include pork belly, fish, duck and cottage cheese.
The fit-out in the relatively small restaurant is a combination of dark walls, hanging greenery and vibrant wall murals depicting Indian street life and adding a little cool factor. A large outdoor area may be a little challenging as temperatures drop, but is sure to be popular come Spring and Summer.
"We want to create a menu that reminds us of the home-made street food we get in south India" says Binny. "And we want to give hospitality that we would if we had guests in our home."
Binny's Kathitto is located at 5 Lonsdale Street Braddon
Check out the website
Check out the Facebook page