If Kristen Davidson has learned anything about Fashions on the Field over the past decade as Thoroughbred Park ambassador, it's that you can rarely pick the winner.
"It's almost impossible to predict," she says. "When any punter looks at the stage, you might know your favourite, but you have to remember – there's a panel of people making the call, and style is subjective.
"Some years there'll be someone who sees black and white as the unbeatable classic while another judge might be taken more by colour and flair … You just never know."
That said, Kristen, who will MC Fashions on the Field for the eighth time, has a couple of hot tips as to what may sway this year's judges.
"In 2023 it's all about colour. Colour, colour, colour! Be bold, be bright," she says.
"Millinery is important and the judges always love to see the creative designs of our local milliners.
"It's also about accessories. They cannot be an afterthought, because often they're what ensures an entire outfit comes together.
"Don't be afraid to do something different, either. What the judges are looking for this year is something that really stands out from the crowd, something unique."
Given this year's trends, there's no shortage of ways to do exactly this according to one local expert.
Roslyn Wright, owner of Manuka's Momento Dezigns, concurs that "bold and extravagant" is the way to go for the Melbourne Cup. Her racks this season are dominated by lilacs in plains, florals and geometrics and every shade of green and pink.
However, hitting the nail on the perfectly hatted head is also about cut and style.
"The top styles right now would be mid-calf, flowy silks and even soft linens. Dresses in vivid colours with layers and emphasis on exaggerated sleeves or one shoulder will definitely be key highlights," she says.
"Accessories are popping – hot pink, orange, lime and bright green – but as always, nude is a fail-safe."
At this time of year, Roslyn makes sure Momento carries a wide range of fashion for the field in sizes six to 20+, because of all the occasions, the races are the "best opportunity to have fun with fashion".
"It's a time when imagination is encouraged," she says.
"Dressing up is a form of self-expression and gives one confidence to go out and be one's brightest self."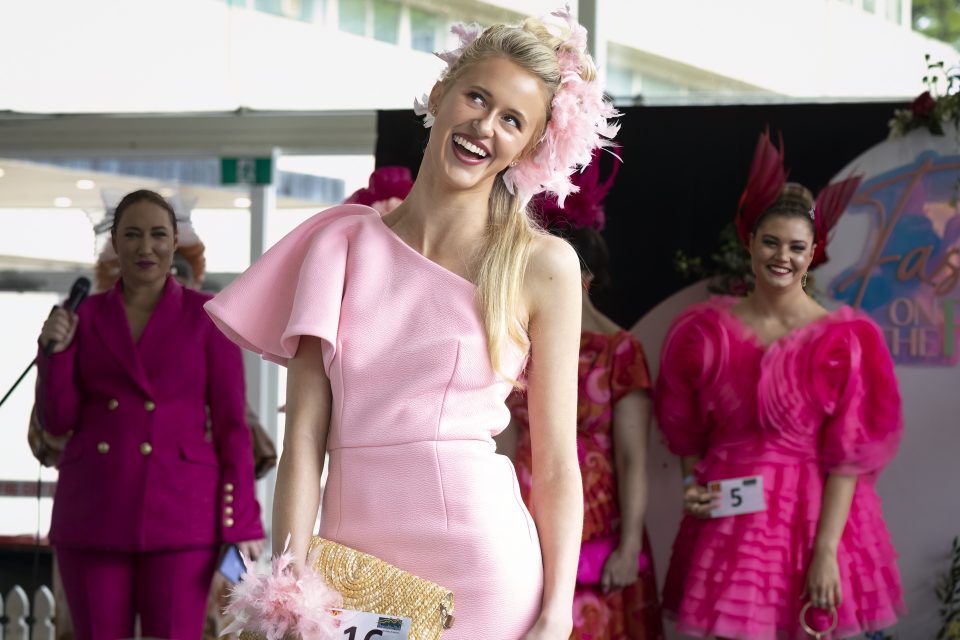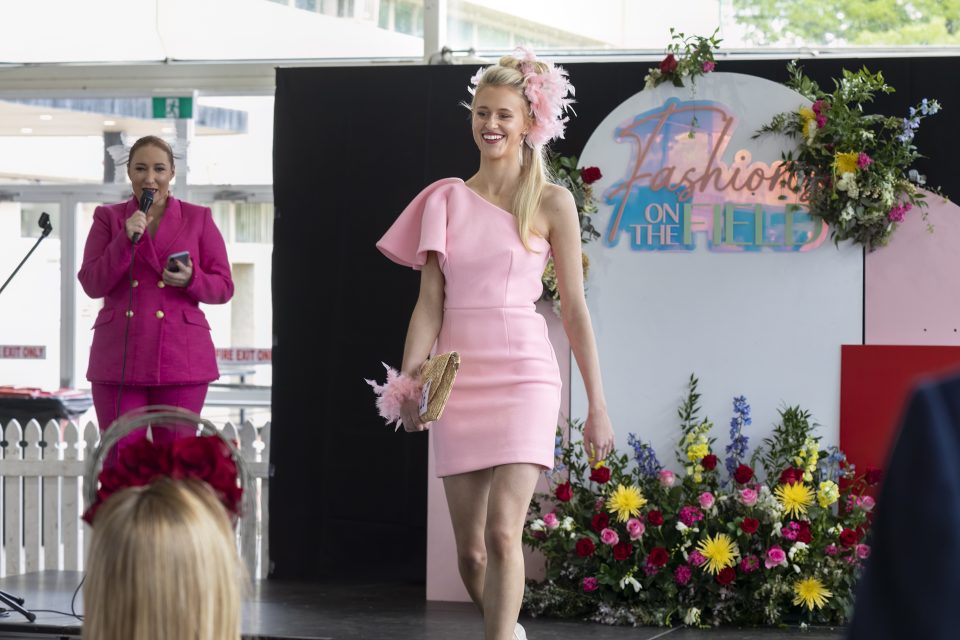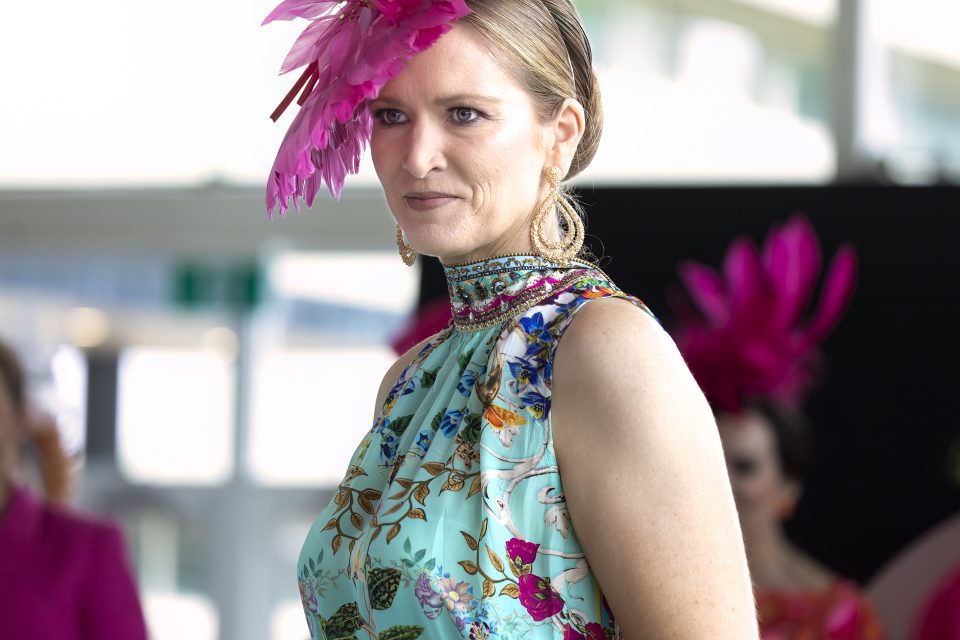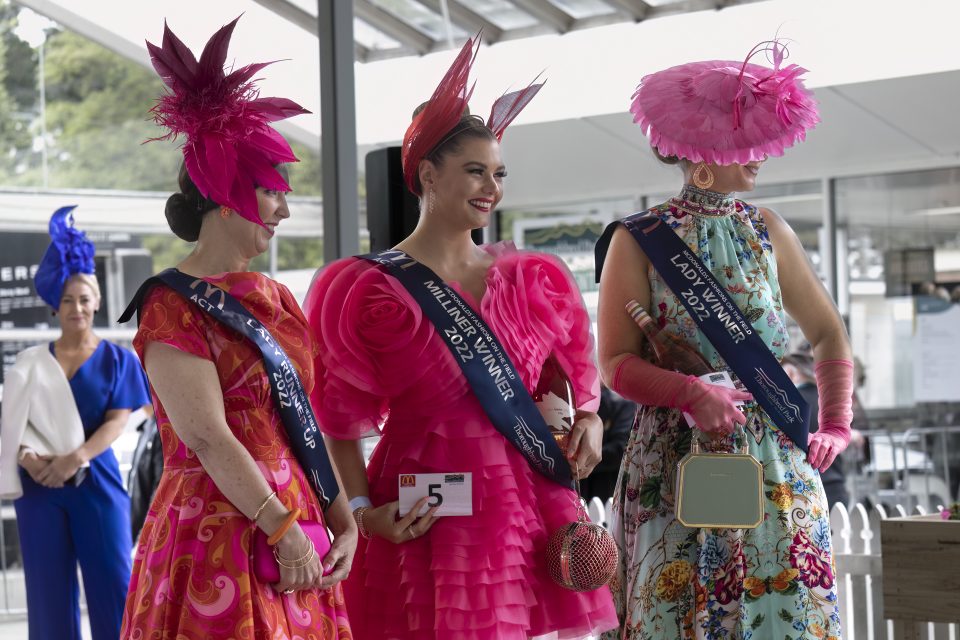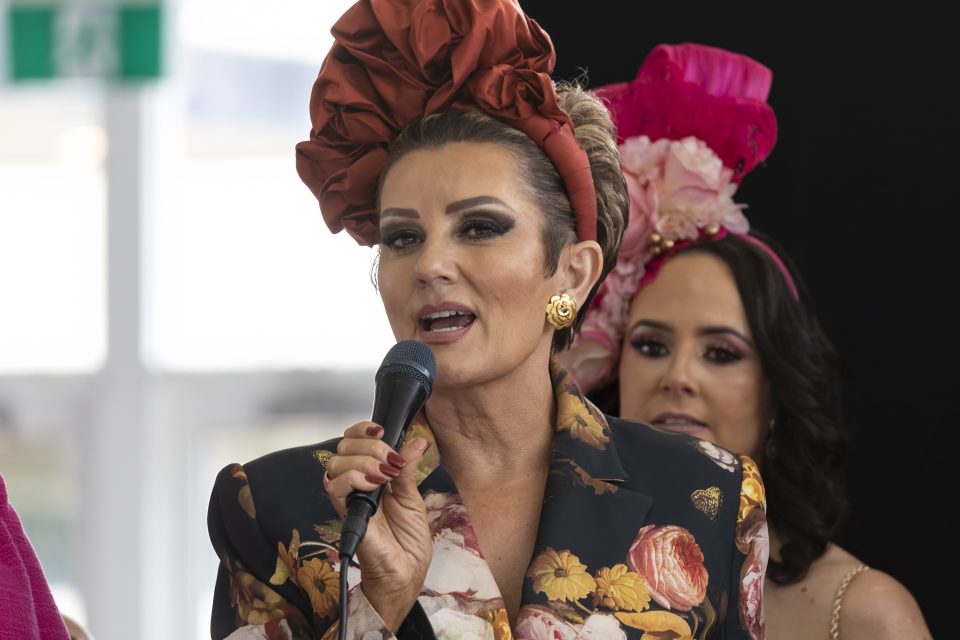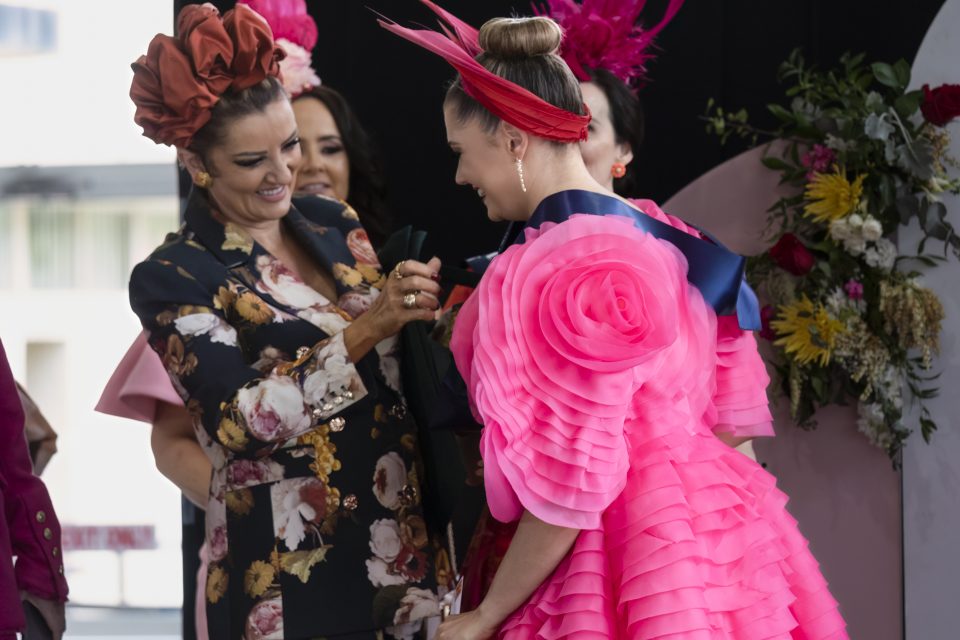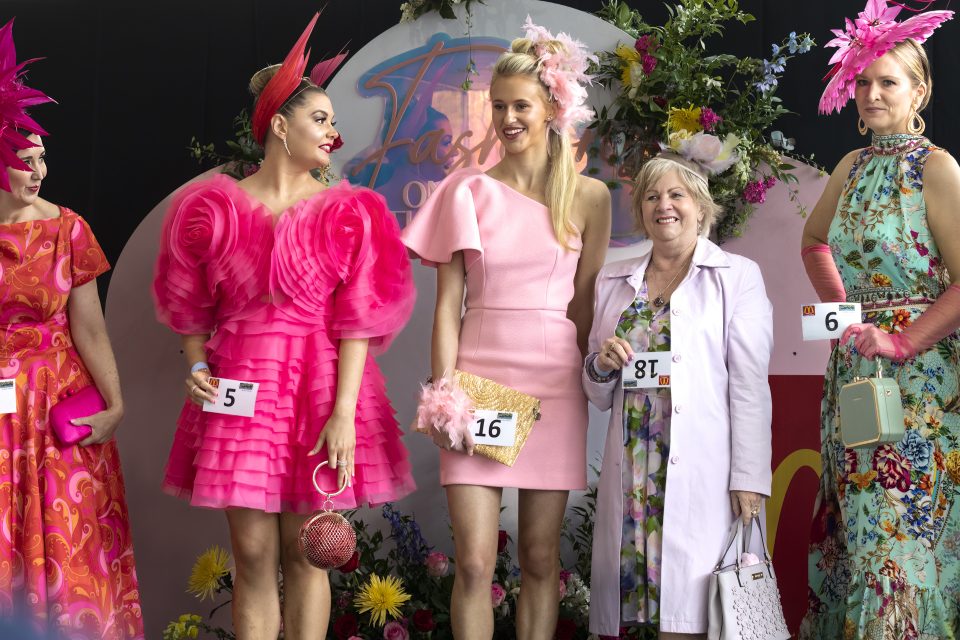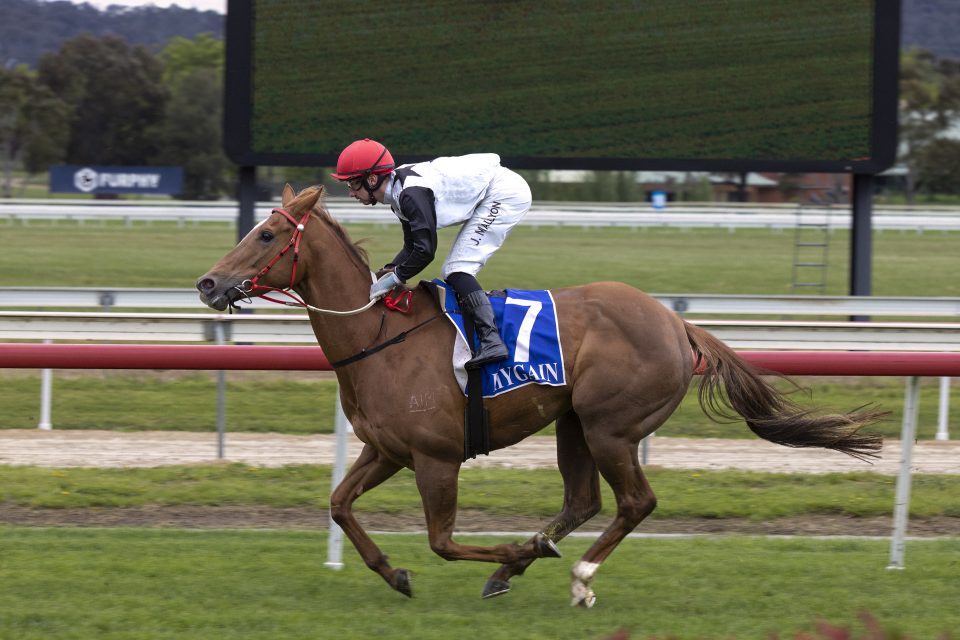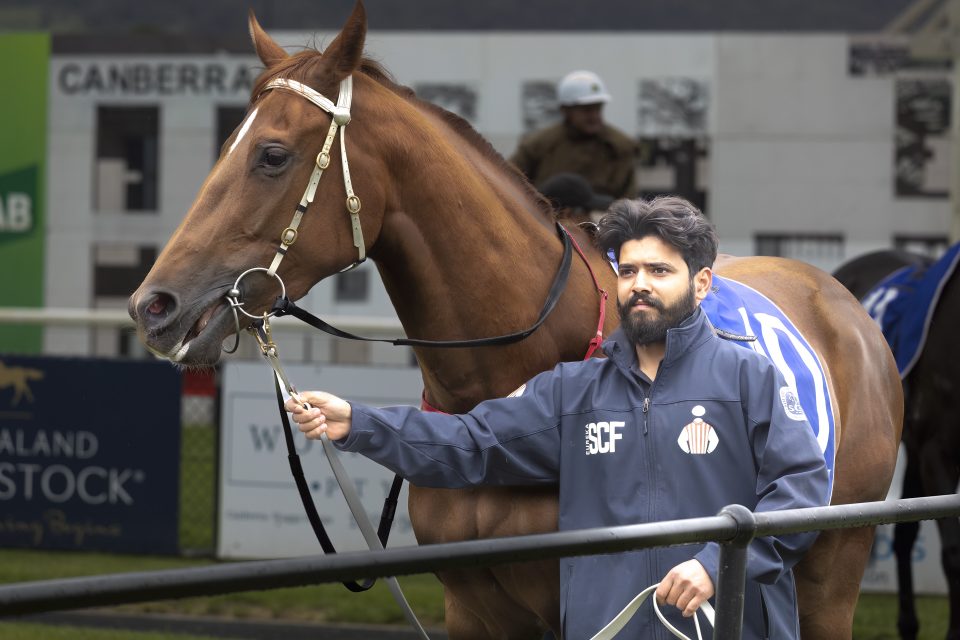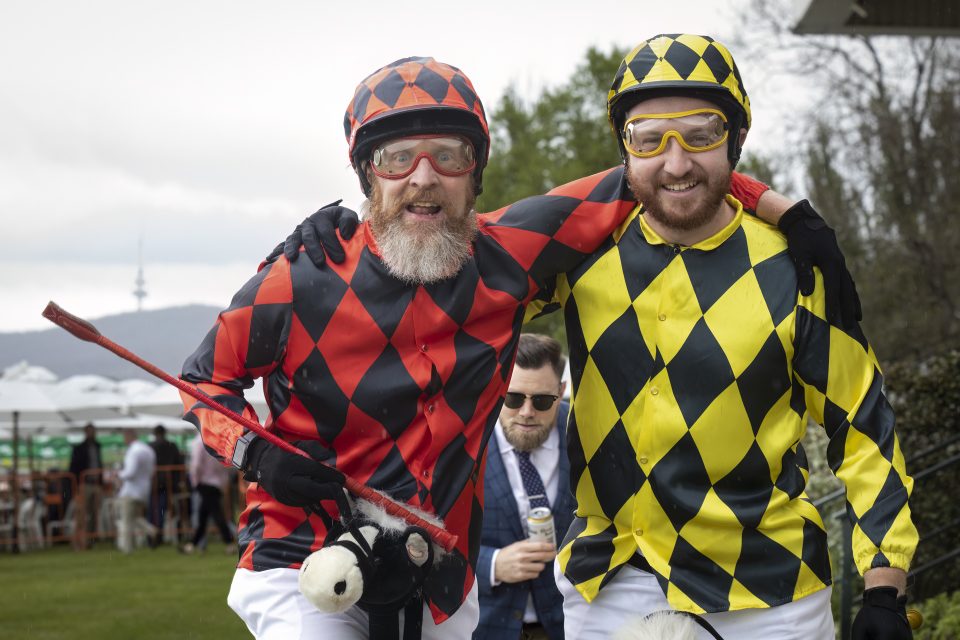 Thoroughbred Park is the only venue in Canberra with Fashions on the Field and real horse racing trackside on Melbourne Cup day.
The Fashions on the Field categories – best dressed, best suited and best millinery – are not gender-based.
While competition is fierce, with visitors coming from the ACT and interstate to compete, Kristen says you've got to be in it to win it.
"I might be biased but I think Canberra fashionistas are always incredibly stylish and polished. I'm always really proud when I see photos from our Fashions on the Field on national platforms and social media feeds all across the country," she says.
"But people should not be intimidated by Fashions on the Field because it's really just a bit of fun. It's about grabbing your friends, getting up on that stage and strutting your stuff.
"And like I said – you just never know who the judges will pick."
Spend Melbourne Cup day trackside at Thoroughbred Park. Gates open at 10:30 am on Tuesday 7 November with local racing at 1 pm. General admission costs $25 with a range of VIP options – book here.
Original Article published by Dione David on Riotact.