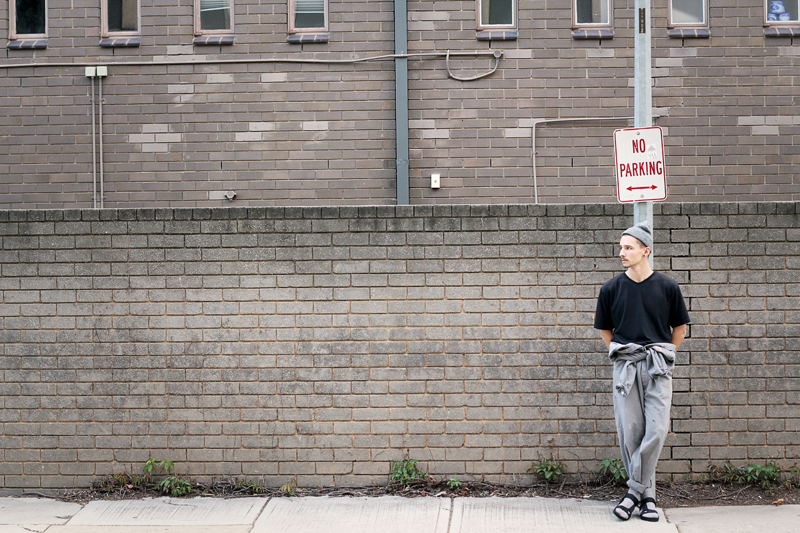 James Batchelor is a name to watch in the performing arts world. Not only has the 23 year old Canberra dancer received a swag of awards in his young life–including the Victorian College of the Arts (VCA) Graduate Mentors Scholarship and the Canberra Young Citizen of the Year for Arts in 2010–but last night, at the prestigious Green Room Awards in Melbourne, James became one of the youngest ever recipients to take out the prize for 'Outstanding Concept and Realisation in Dance' for his performance installation 'Island'.
The Green Room Awards are Melbourne's premier peer-presented awards for the performing arts industry and this is a major recognition of James unique talent.
James graduated from the Victorian College of the Arts with a Bachelor in Dance in 2012 and is an experienced freelance performer, having worked with some of Australia's most renowned companies and independent artists. He describes himself as a performer, choreographer and installation artist. His unconventional productions are a blend of performance art, movement, stage environment and choreographic patterns.
In 2014, he was commissioned to develop a dance production for the Quantum Leap Youth Dance Company in Canberra which recently toured to Bangkok and Glasgow. His latest installation, entitled Metasystems, is about to embark on an international tour across Italy, Turkey and France. Metasystems, which was highlighted at this years Canberra Multicultural Festival, requires his four performers to move 320 Besser bricks, weighing in at over 1 tonne, systematically around the stage in simulation of a construction site.
We recently caught up with James during a rehearsal of Metasystems and asked him about his motivation. "Dance in isolation just isn't very interesting to me anymore. I find it much more interesting to use movement as another material in the space. I think in that way my approach is typically more visual than physical – although both are extremely important and tend to feed off one another."
After the European tour of Metasystems, his next big venture will be to accompany an international team of scientists on a voyage around Antarctica. We asked James if this voyage will inspire his next major performance work. "Yes eventually. But the voyage is mainly research. I am very interested in the space of the boat, which is constantly moving through its external environment yet remains constant on the inside. I am also interested in how the limited space restricts the scientist's physicality. It's going to be an incredible challenge, but I am sure it will also be very illuminating."
For more information about James Batchelor and to see videos of his work, visit james-batchelor.com.au