Once in a blue moon, in the middle of nowhere, two teenage boys meet under a lemon tree…
Welcome to Whitefella Yella Tree, a bold new theatrical work from Canberra playwright Dylan Van Den Berg. Forceful, tender and unlike anything else, this play is not what it first may seem. Modern production design and conversational dialogue belie that our characters are meeting in the early 19th century on land about to be declared "Australia".
Examining love, Country and Blak queerness over time, Whitefella Yella Tree is already being heralded a modern classic. "Writing [the play] has been a years-long process, and I'm so excited to share this story with audiences here on Ngunnawal Country," Van Den Berg says.
"Blak queerness has always been a part of Aboriginal and Torres Strait Islander communities – it's celebrated and it's accepted. I've written this play in the hope audiences might reflect on the rich and real detail of lives that were disrupted when those ships hit the shore. The queer love stories that never got to play out."
Helpmann Award-winner Guy Simon, who stars as Neddy, agrees. "What I feel and think about while I am performing is that I am giving a voice to not only my generation of queer Indigenous people, but to those who came before me," he says.
"This story gives so many people a voice, while giving those who aren't from these communities an important opportunity to hear these stories too."
The play is currently being performed at Griffin Theatre Company in Sydney before moving to the Canberra Theatre Centre at the end of September.
"The audience response has been surprising so far," says Simon. "The costumes are modern, the language of the play is as well. It helps the audience gain access a little more easily. People have said to me after seeing it: 'this is not what I expected but I love it.'"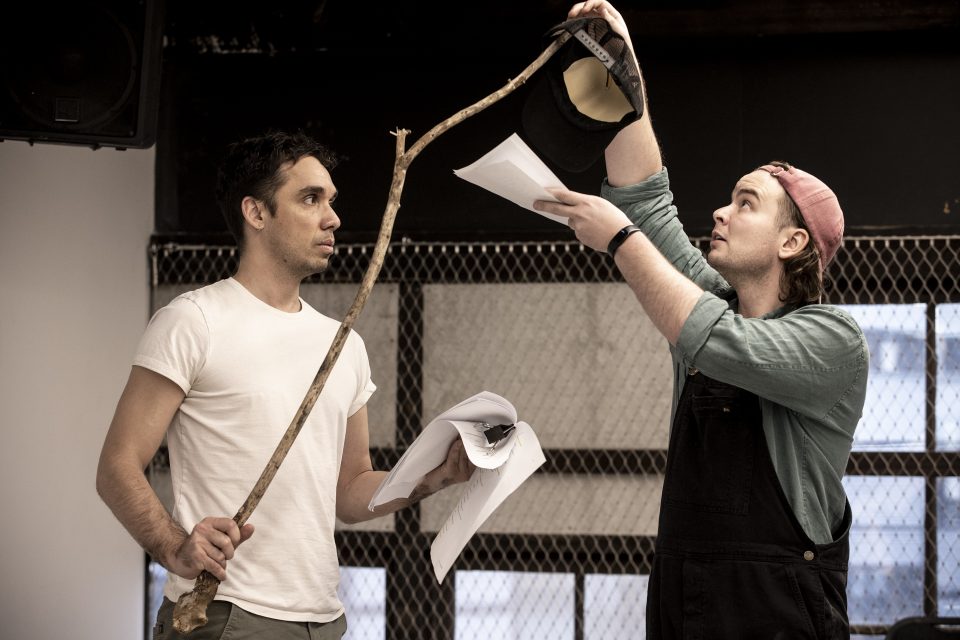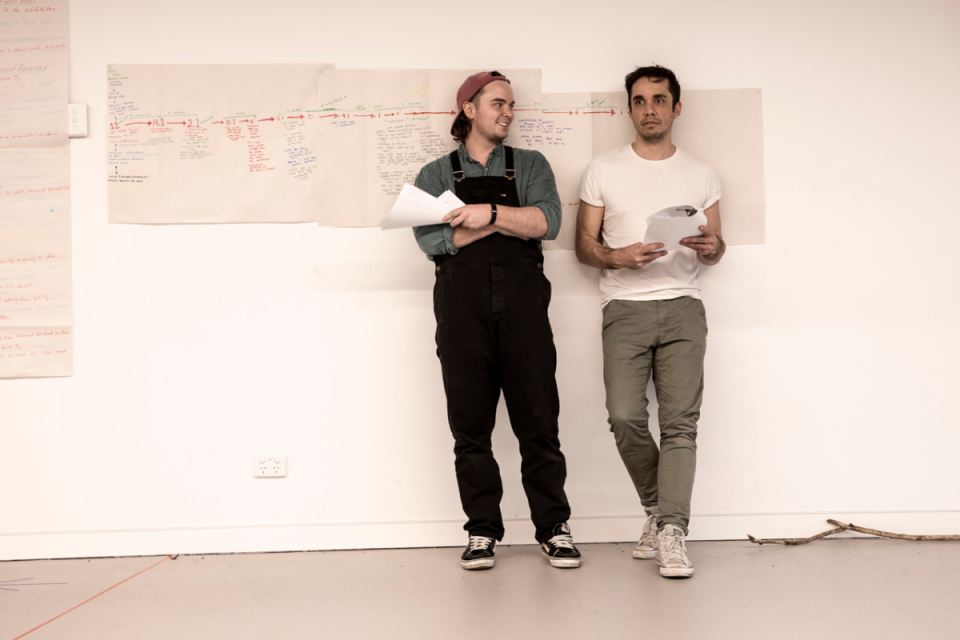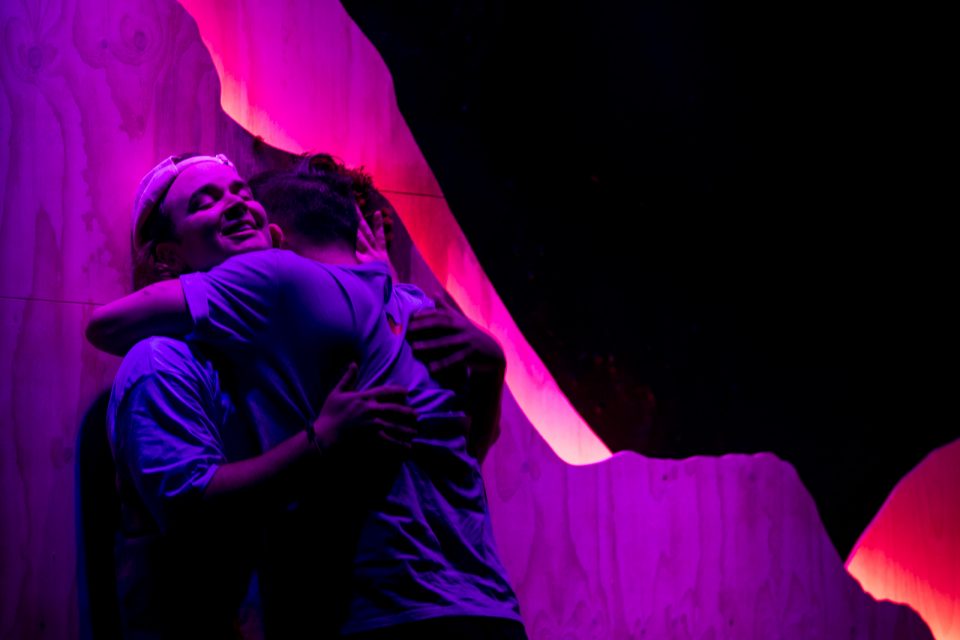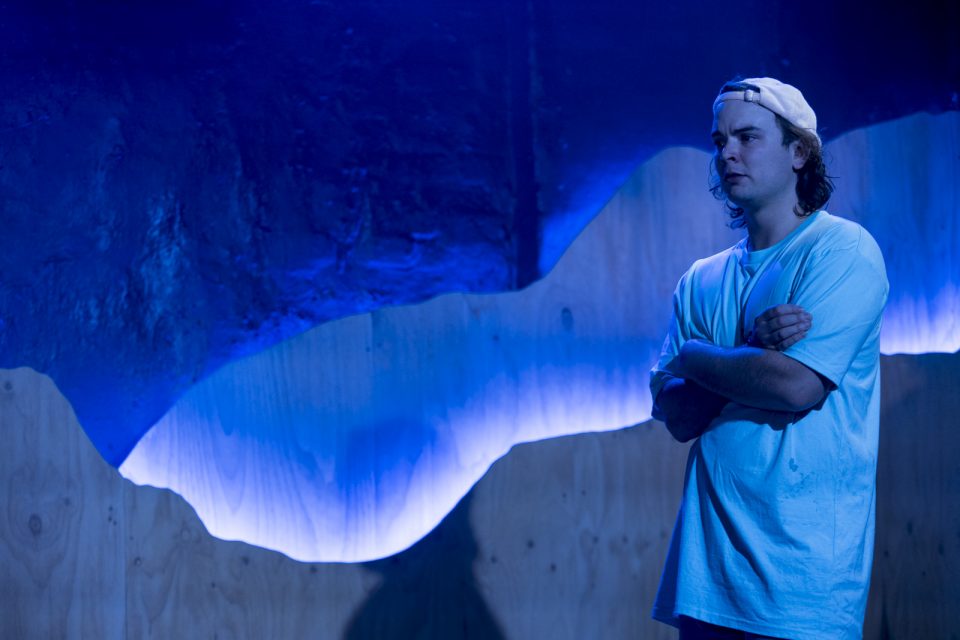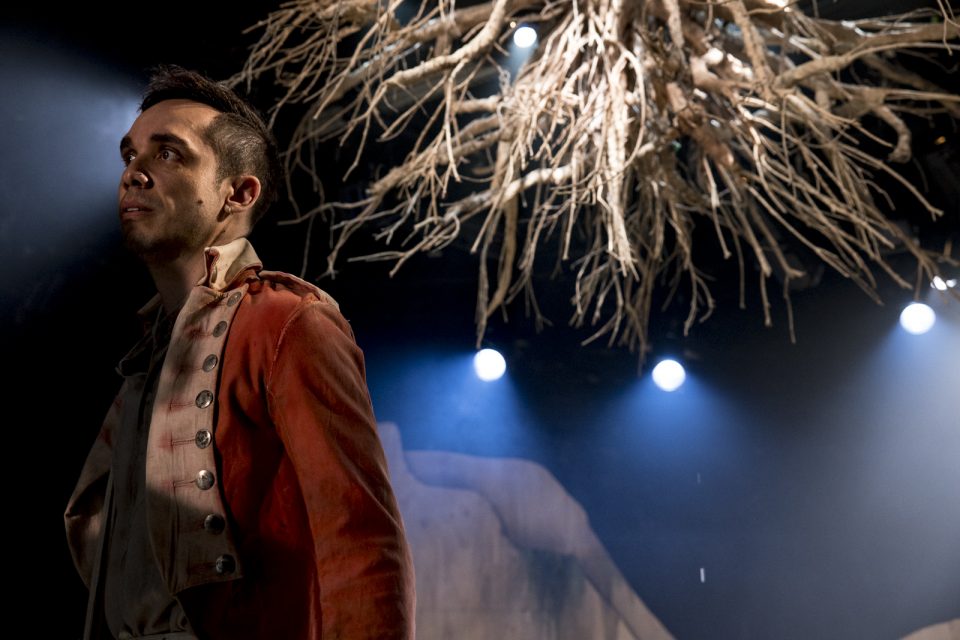 Simon, who was Van Den Berg's first choice for the role of Neddy, has performed across stage and screen. But while he loves working in both mediums, there is something that draws him to theatre.
"I love the rehearsal period and then performing live and being close to audience members," he says. "They get to see you have these thoughts in real time and get to see characters live out a full arc.
"Affecting an audience is one of my favourite things. You get to throw a rock out into a sea of bodies and feel it ripple and resonate in sympathy with you."
Co-director Declan Greene has praised Simon's ability to take the audience on an emotional journey with him as Neddy grows and develops. "He inhabits every tender corner of this luminous love story," Declan says. "Bring tissues. Lots and lots of tissues."
While at times heartbreaking, Whitefella Yella Tree is also joyous and beautiful. Deceptively straightforward and accessible, the play deftly layers themes and dialogues both specific and timeless.
In his young career, Van Den Berg has won the Griffin Award, the Rodney Seaborn Playwrights Award and the Nick Enright Prize for Playwriting at the NSW Premier's Literary Awards. Whitefella Yella Tree is the next vital work from this talented playwright.
Whitefella Yella Tree plays at the Canberra Theatre Centre from 28 September – 1 October. Buy tickets here.
Original Article published by Emma Batchelor on Riotact.