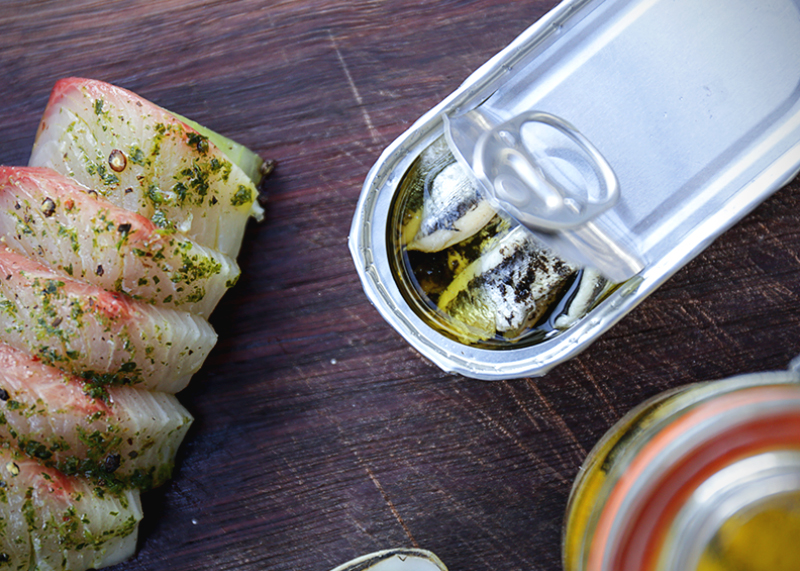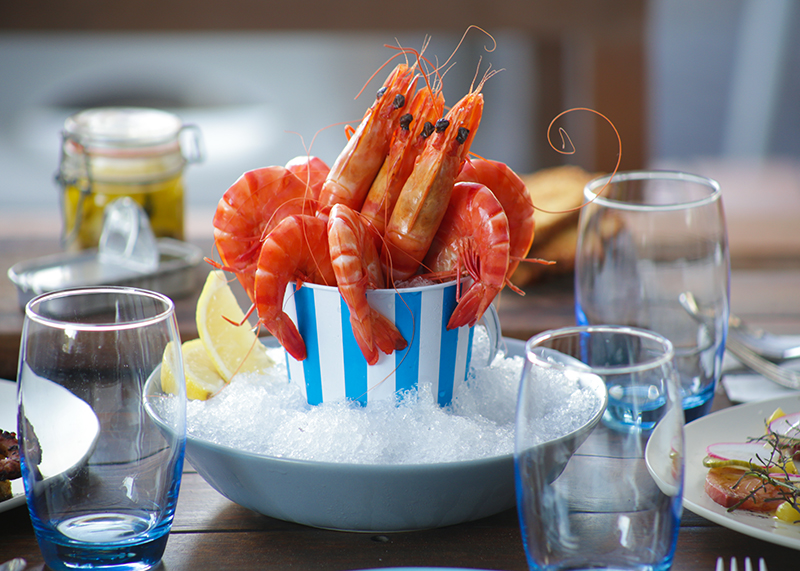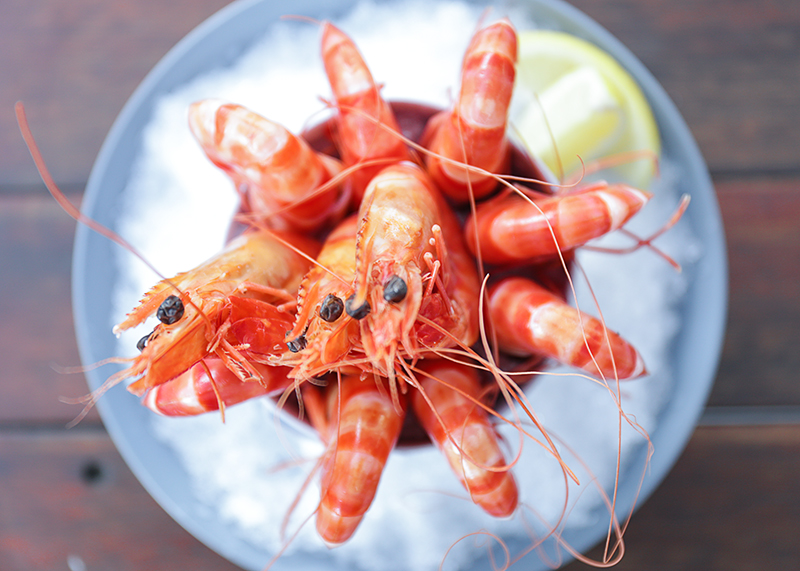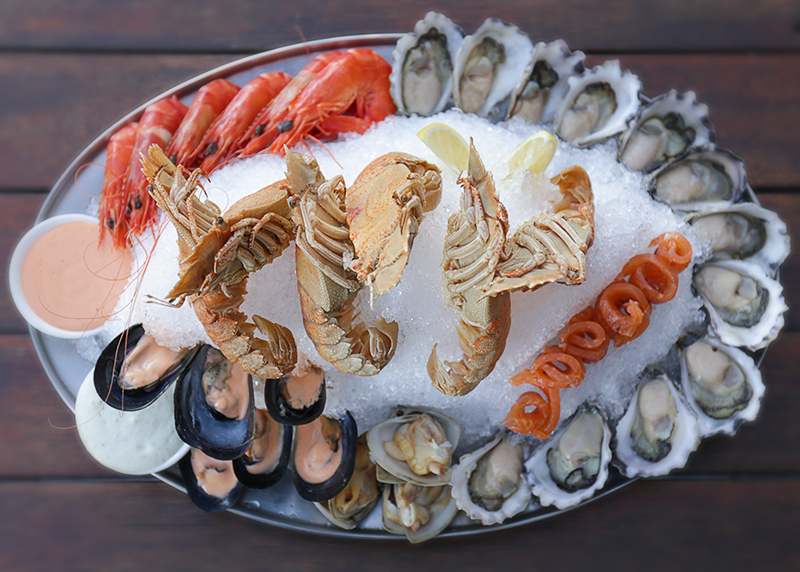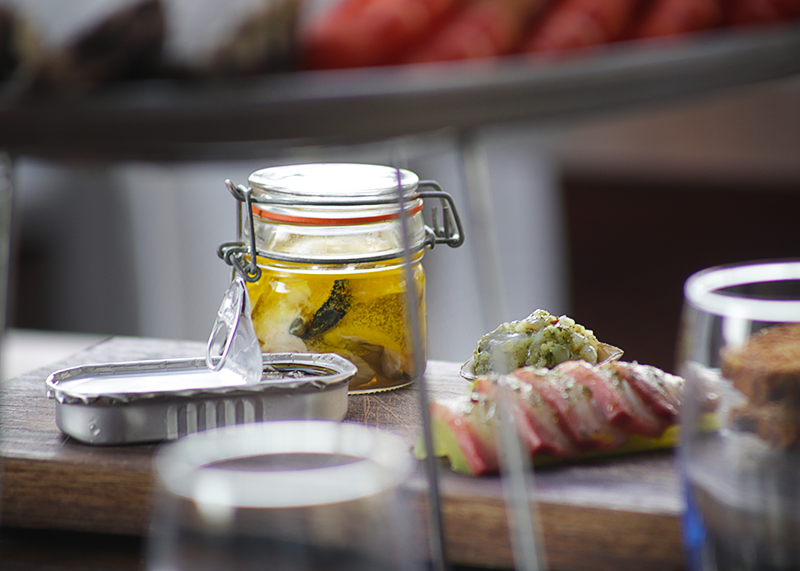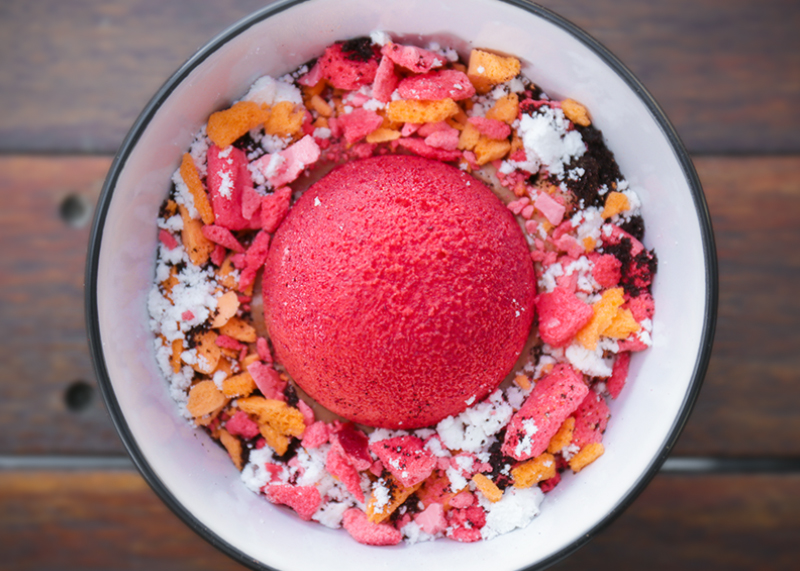 With so many new places to eat at Kingston Foreshore, you may be forgiven for marching straight past C Dine Bar. After all, C Dine Bar is just so not the next big thing, right? Well, wrong. Its new menu is hitting the sweet spot and really must be given an obligatory once over, as it actually is the newest thing here. So if you haven't been here for a while, it's time to revisit.
C Dine Bar has been on the strip longer than everybody else, having opened in 2013; and even though it was delivering quality seafood and steaks, it perhaps wasn't quite managing to capture the zeitgeist (in this case, casual dining and share plates).
And while it has always had a very well-stocked bar that includes beer taps and a great gin selection, its menu has probably scared away punters that may just want to come in for a casual drink and nibble.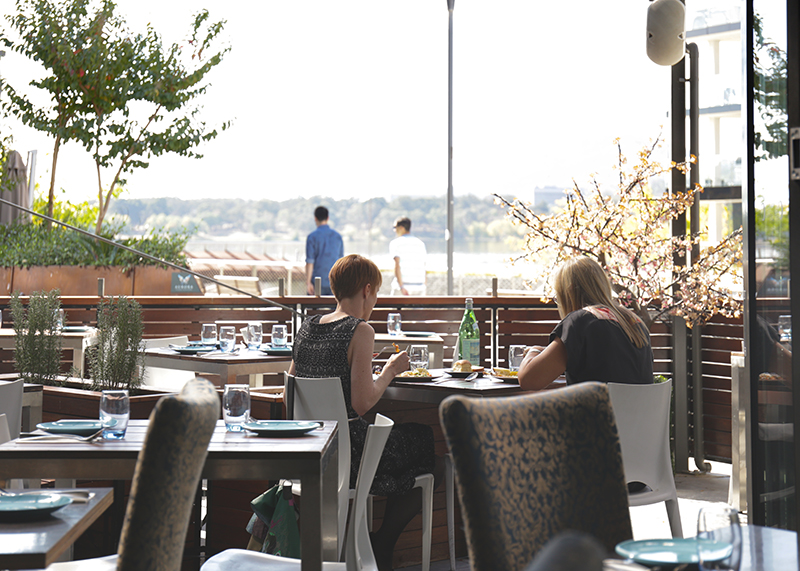 In truth, owners Dan Keogh and Shann Howman would admit the old structured entree-main-dessert thing was starting to feel a little dated. Canberra diners seem to have dumped individual entrees in favour of 'small plates' and individual mains in favour of 'large plates,' preferring to share each others' dishes along with each others' instagram posts.
Enter new chef Kuek Shaoyi, and with him a revamped menu of sharing options that feel more accessible, more fun and more flexible, allowing a more casual approach and a chance to take advantage of one of the foreshore's best spots without having to buy in to the whole formal dinner option.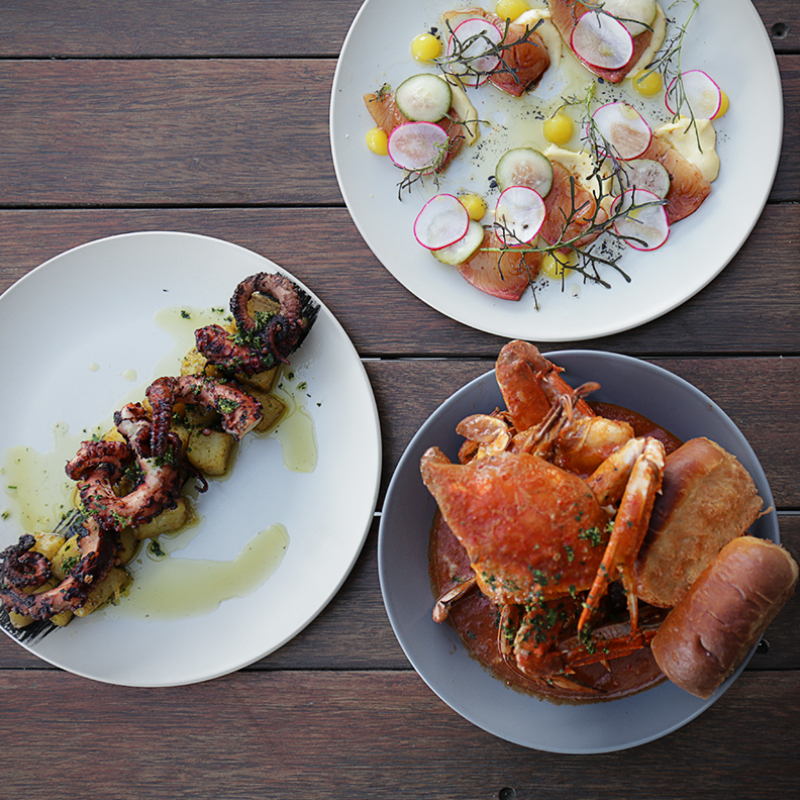 Shaoyi has pretty much nailed it here, managing to stay true to the 'seafood is our favourite thing in the world' ethos that has always permeated at C Dine, but delivering great quality with affordability and occasional cheekiness that should attract younger and more casual dining crowd.
As for cheeky, think vegemite soy glaze and wasabi cheese custard with Hiramasa kingfish, dill pickles and orange marmalade. Or Booya Fish, a san choy bau of sorts with marinated and fried fish, crazy corn salsa and tapito mayonnaise in a lettuce cup. Why Booya? Apparently that's what your taste buds are thinking…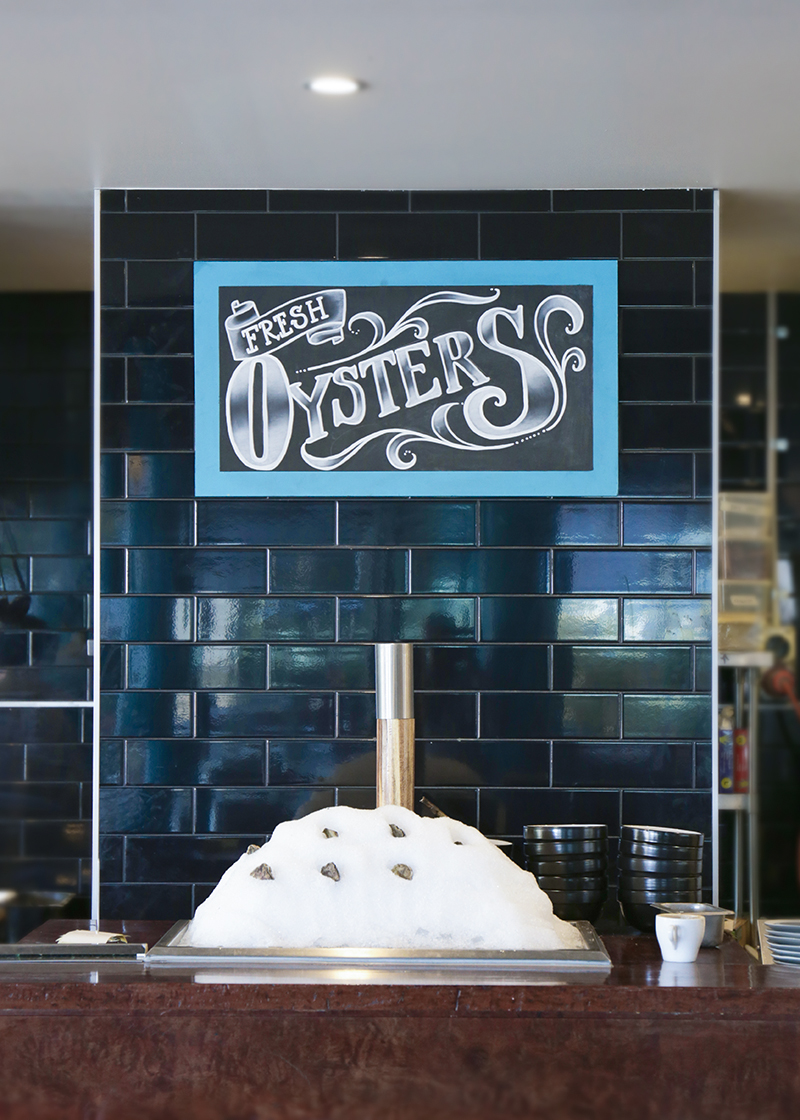 As mentioned, seafood stays at the forefront: Killer Crab is Singapore style blue swimmer crabs with chilli and garlic, served with a milk bun to mop the delicious sauce up with. Chargrilled octopus is served with green chutney potatoes, and a seafood charcuterie includes mollusc escabeche, kingfish crudo, plump white anchovies in a tin (made in house), prawn ceviche and sourdough croutons.
A stripy bucket of prawns screams Summer; and for the old school, a giant platter full with whole Balmain bugs, natural oysters, whole prawns, spring bay mussels with rouille, smoked salmon and pippies – a little reminiscent of those family seafood affairs you may have gone to at a swanky place on Darling Harbour in the 90s; but heck, if it ain't broken…
Of course, if seafood isn't your thing, then you can keep it super casual with a delicious version of Southern fried chicken, made extra special with black garlic aioli and firey 'suicide sauce, or a pork belly po' boy. Or you could be a little more proper with slow roasted beef cheeks with red wine jus, gremolata and Paris mash.
Prices are excellent, with most small plates sitting in mid teens and larger sitting in the mid 20s. Of course, you can go to town if you want, but you can just as easily come in and grab a cold tap beer and a couple of pork belly subs and enjoy the scenery.
Oh and did I mention desserts? Really. Here's a tip: Leave some room please (you will thank me for it). It's called the Jaffa and if it wasn't served in a bowl with delicious rich smooth mousse in its centre, and a loud and colourful medley of tangy crumbly meringue, you'd swear you were at the movies.
C Dine Bar is located on
Eastlake Pde, Kingston Foreshore
Check out the new menu here