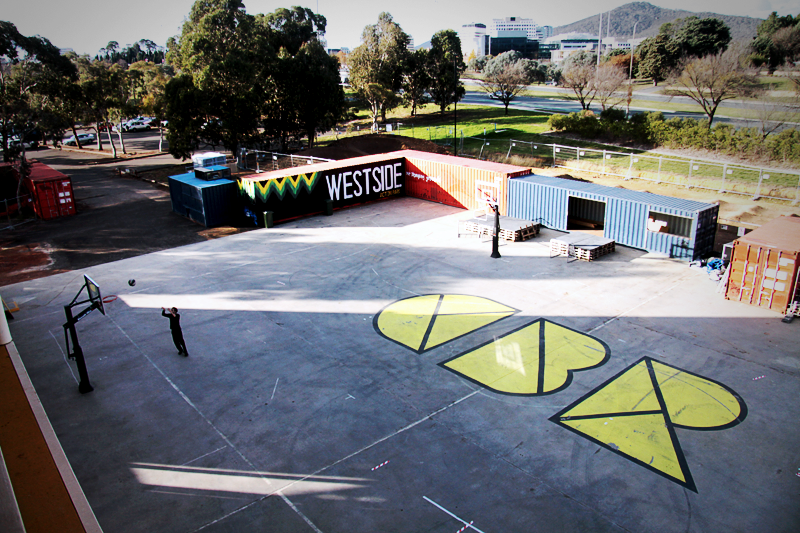 When it comes to street food, the vendors at West Basin's Westside pop-up container village are stepping up to give us something to love about an ambitious project that has had its share of false starts. We take a tour and get a taste of things to come.
It's been quite a roller coaster ride for the Westside project at Acton Park over the last ten months or so. A joint venture between local government (through the LDA) and a private consortium of local hospitality operators, developers and architects known as Stromlo Stomping Grounds, Westside is a pop-up container village built around and incorporating the notorious futsal slab at Acton Park and influenced by a number of similar projects around the world such as Brooklyn's Dekalb Market, London's Boxpark and Christchurch's Re:START.
As a partnership in place making, this seems to be a good one. For the Stomping Grounds people, it allows for creativity and a chance to explore the things they love: Outdoors lifestyle, extreme sport, food, coffee culture and urban design all wrapped up in a gritty industrial package. For the LDA, it creates what marketing types call 'early activation'. In other words, a chance to create a bit of an early buzz that gives potential City to the Lake investors a feel for the place before it's flogged off to them.
A premature announcement in July last year–before a sod of earth had been turned yet–stating the container village would be open by September in time for Floriade, seemed overly optimistic. Unsurprisingly, the deadline was missed. Maybe it was the LDA's desire to stay in the news. Maybe it was a comms department needing to be seen to be doing stuff, but the announcement came way too early and put a lot of pressure on the operators to deliver in a very unrealistic timeline.
The opening date was moved to March this year to coincide with Canberra Day festivities and the Art not Apart festival. The festival expanded its program from NewActon down to the West Basin foreshore, making Westside a perfect fit. This time the deadline wasn't missed and as a venue for large-scale events, Westside proved to be an absolute winner on its opening weekend. A number of smaller scale events have successfully been held there since.
In truth, Westside has not entirely been realised as a vision. Almost one year since that first announcement, it remains unfinished. A number of issues have dogged the place recently, including pay disputes by contractors and a temporary closure of the site. On the whole though, it is not far off being complete and is already offering a number of alternative activities along our lakefront for those who wish to be more active.
In the meantime, a small community of food vendors have been quietly going about their business, creating some very good quality street food for those wanting to pop down and enjoy a skate, shoot some hoops, have a pitstop during a walk or a cycle,or for let the kids run around. The food here is a result of real skill and passion. Here are three that are a must to try, plus a couple of spots for a healthy drink.
The One / Sandwiches, tacos and wings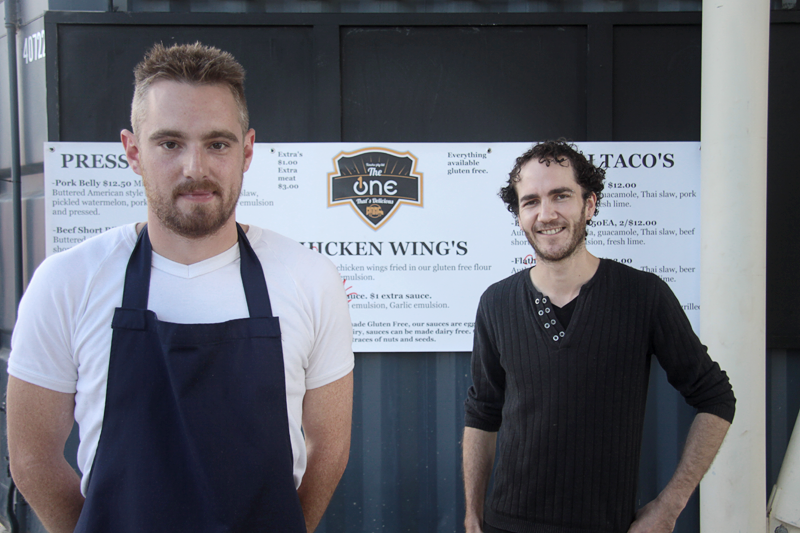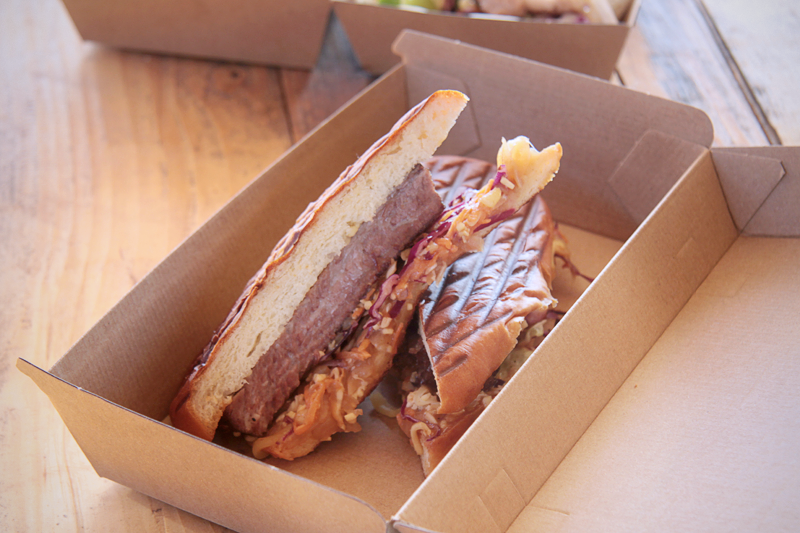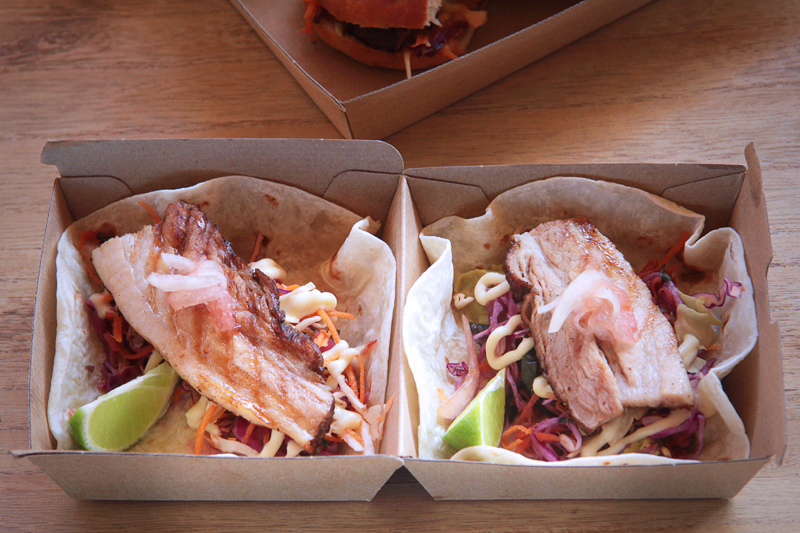 With experience in the kitchens of highly rated restaurants including Water's Edge and Les Bistronomes, Tom Luxton says he wants to bring fine dining techniques to street food. Along with partner Chris Allen, they have recently opened The One. Its menu consists of pressed buns and Thai style tacos; but what makes this place special is the technique employed in the cooking process. Slow cooking with the sous vide method results in an amazingly tender and evenly cooked product that is usually the domain of fine dining restaurants. Pork belly or beef short rib are mouthwatering fillings for pressed buns and Thai style tacos. Fish and vegan options are also available and sous vide chicken wings will be on offer soon. Their slogan is 'it's delicious' and we agree.
Miss Van's / Vietnamese street food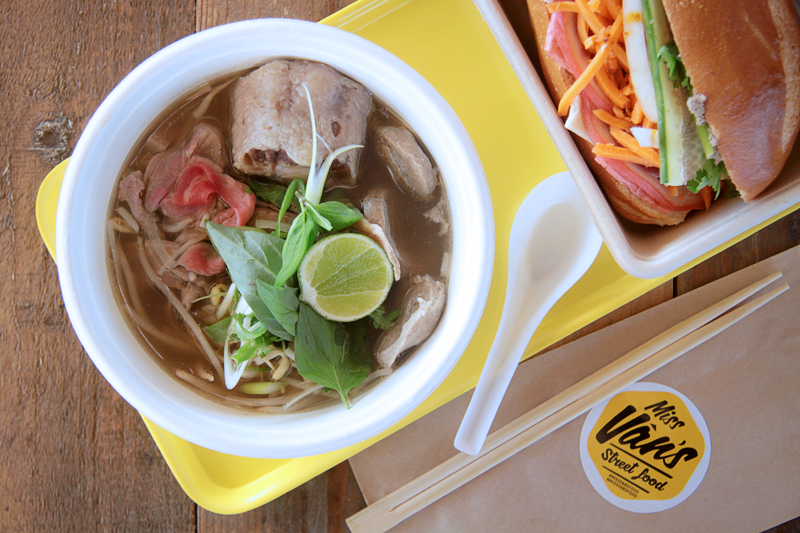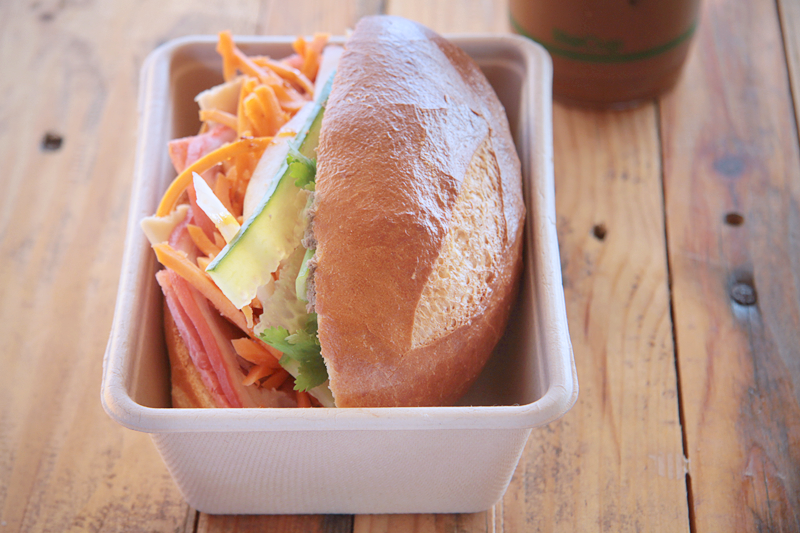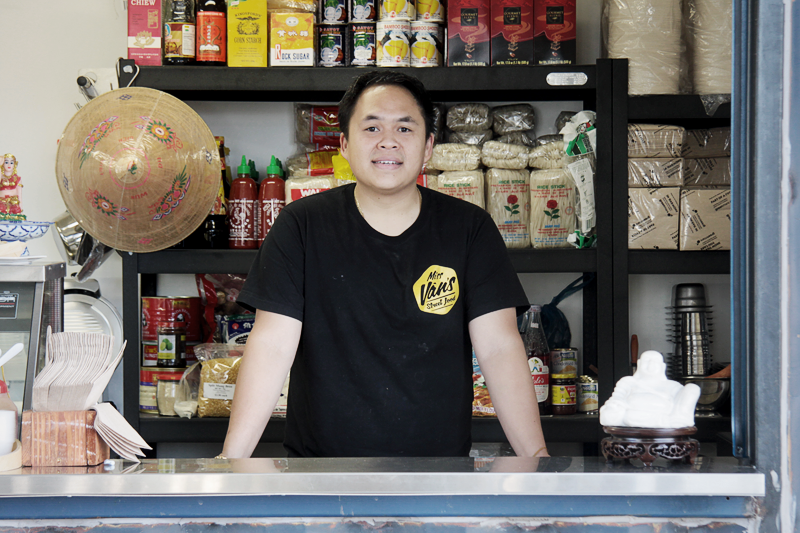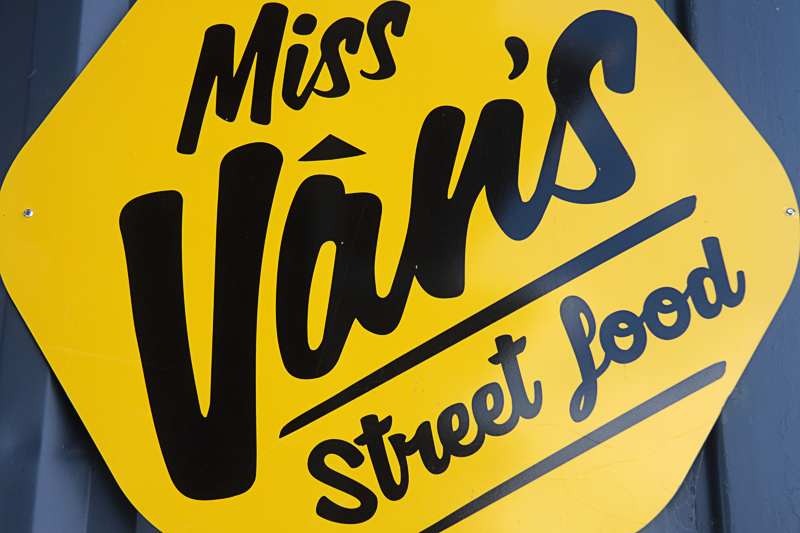 The combination of fresh and zesty flavours of mint, basil and chilli and lime combined with French bakery tradition make Vietnamese street food unique, and Miss Van's is doing a great take on classics like beef pho, bahn mi rolls and spicy salads. Andy Duong tells us his family recipes and generous helpings are winning fans daily. We say this may be the home of the best bahn mi in Canberra, he says some customers have told him it's the best in Australia. Available in pork, chicken or a vegetarian option, this perfectly crusty roll is packed with the expected salad herbs and the requisite bite of chilli. Generously spread house-made paté is full of flavour and a perfect match to pork loaf and spiced pork. Also available are classic beef Pho, made from a broth that Andy tells us is closely guarded family recipe. Choose the ox tail version, finish with a Vietnamese ice coffee and you can't go wrong.
Check out Miss Van's Facebook page
Habibiz / Lebanese charcoal grill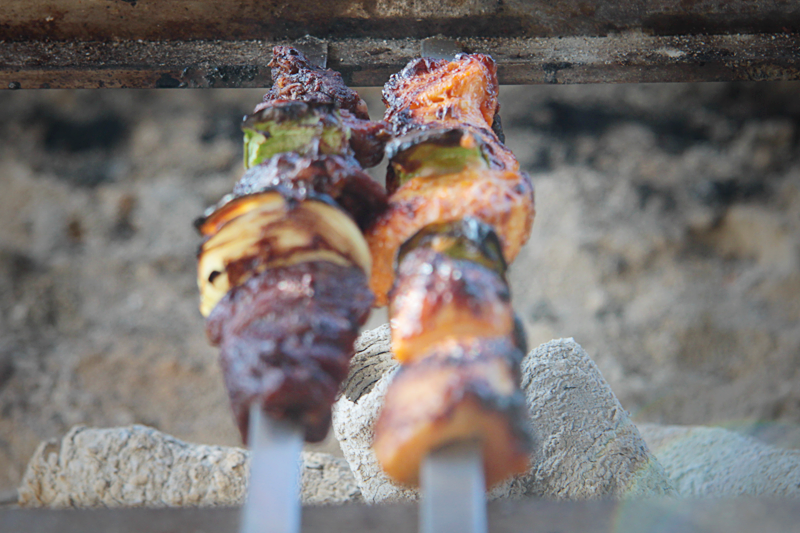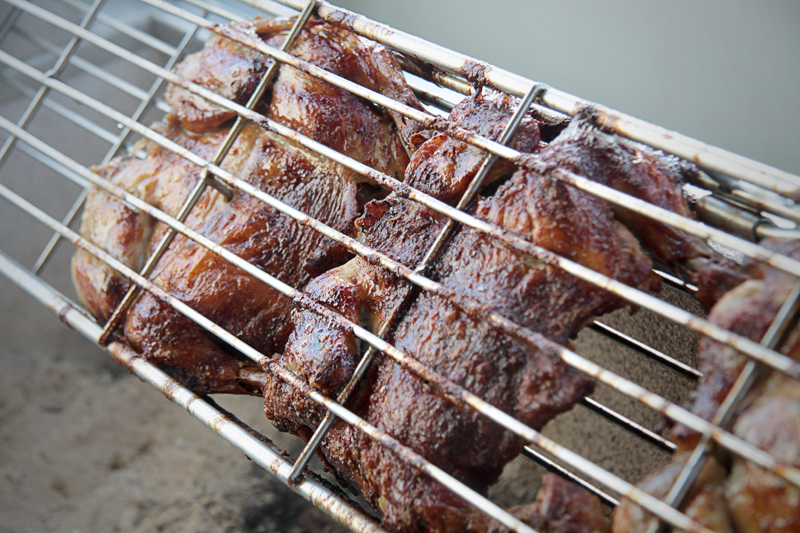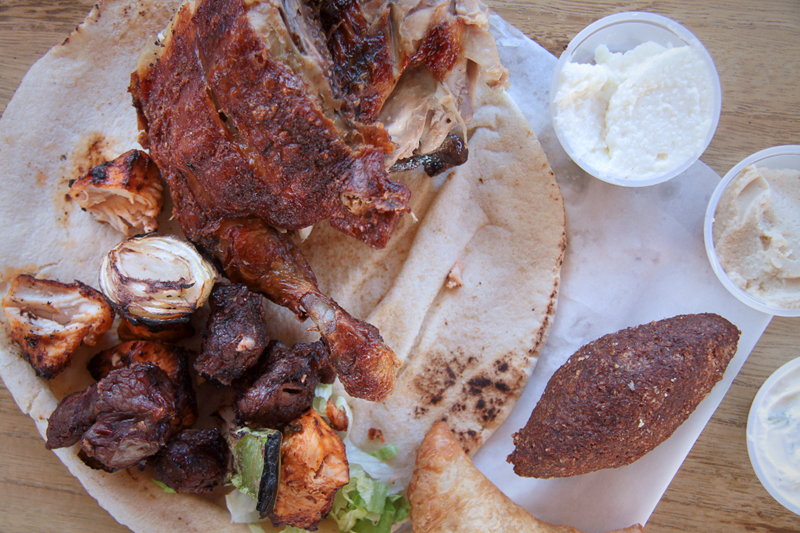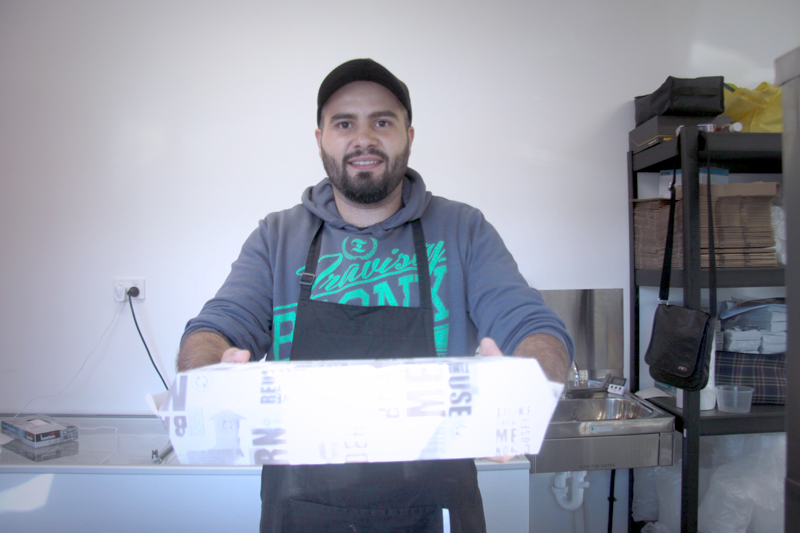 The first thing that hits you when you approach Habibiz is the aroma of charcoal roasted meat and poultry. It is unheard of in Canberra to find a kebab takeaway that cooks over hot coals, but this isn't really a kebab shop. Don't expect to find the typical lump of mince rotating vertically next to electric elements here. Do expect to find succulent prime meat and poultry cuts and whole chickens cooked over coals. Owner Walid Ajaj is a chef with experience in Dubai hotels and he is serving up mouthwatering Middle Eastern standards such as lamb kebei, cheese or meat sambusik pastries, along with flatbread rolls filled with meats from the fire. Be sure to try the housemade dips, especially the mighty garlic dip, and grab a Turkish coffee for good measure.
Check out Habibiz Facebook page
While you're down there…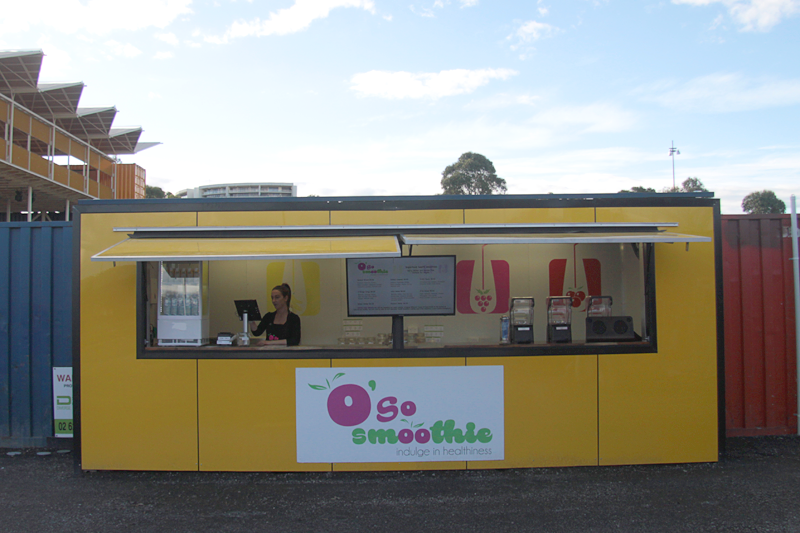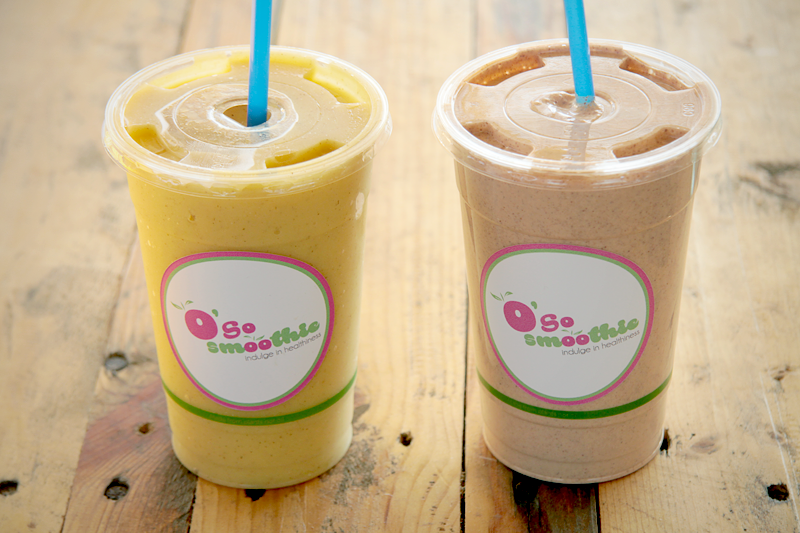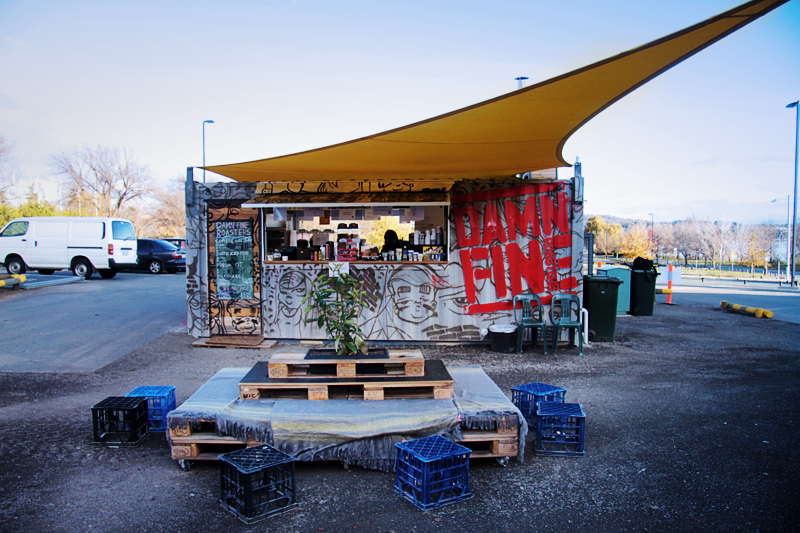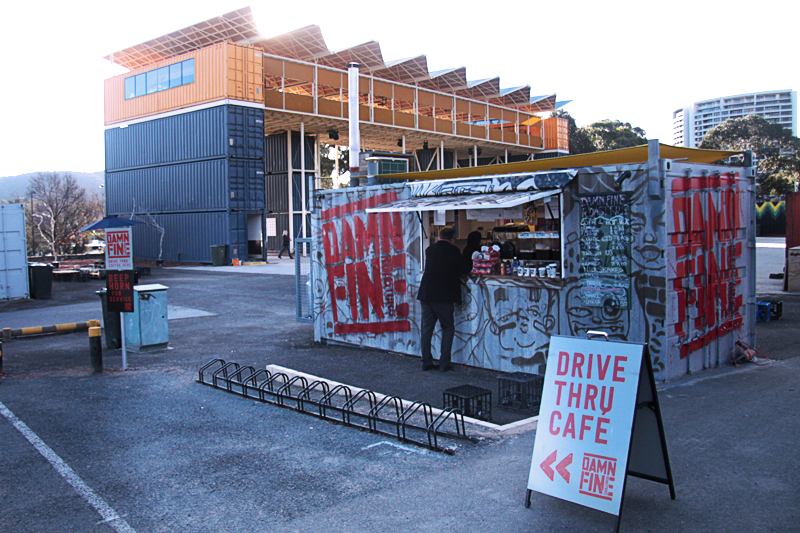 If you aren't up for a feed, there are some good options for liquid refreshment and pick-me-ups. Try one of the super healthy smoothies from O' So Smoothie. The evolving and dairy free range includes ingredients such as goji berries, chia seeds, almond milk and coconut water. If caffeine is more your thing, Damn Fine Roasters are about to start roasting on site, and even offer a drive through service.
Check out O' So Smoothie's Facebook page