Barton's latest hospitality offering is hard to categorise. Is it a food focused wine bar? Is it a wine focused restaurant? Is it named after somebody, or is it just being clever? Whatever you want to call it, Vincent is all about getting creative with food that is perfectly paired with an ever changing wine list…
Once upon a time, wine pairing seemed easy enough. Order an entrée or a main. Beef, chicken, fish? Pair a wine with the dish of your choice; buy a bottle… Done. But now we seem to be enamoured with smaller dishes; and while eating fine food hasn't disappeared, eating a main is getting more and more rare as our behaviour leans toward communal dishes, grazing, more variety and sharing.
'Vincent is all about getting creative with food that is perfectly paired with an ever changing wine list…'
Buying a bottle to match your meal is not what it used to be, so the smart thing is to order by the glass. For Vincent, Barton's slick new wine bar / restaurant, this is a no brainer. Their food sits right in the zeitgeist of high quality and impeccably prepared small plates served in a bar-style environment, so they have decided that bottles are out, and 'by the glass' it is.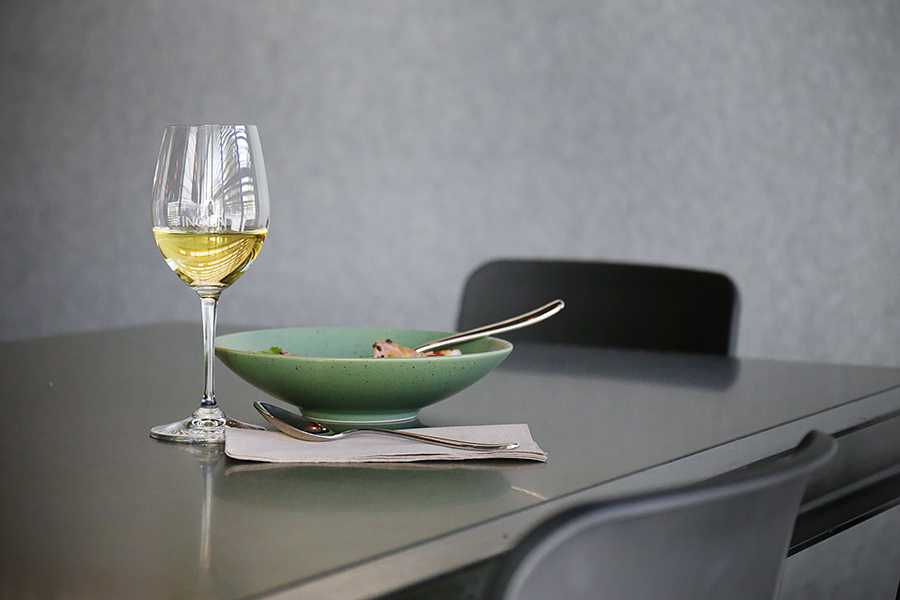 More than that, they are loving the creative challenge of regularly changing the menu and the wine list. Head chef Ute Pikler works closely with bar manager and co-owner Ollie Ryrie to ensure all the wines are perfectly matched with what comes out of her kitchen.
Pikler did her apprenticeship at The Boat House by the Lake under John Leverink, before moving to Pod Food with him, and eventually to Melbourne where she continued to learn and to be influenced at a number of highly regarded restaurants, including the famed Vue de Monde. She is now putting all that knowledge to good use with continually reinventing as bar manager Ryrie discovers new wines.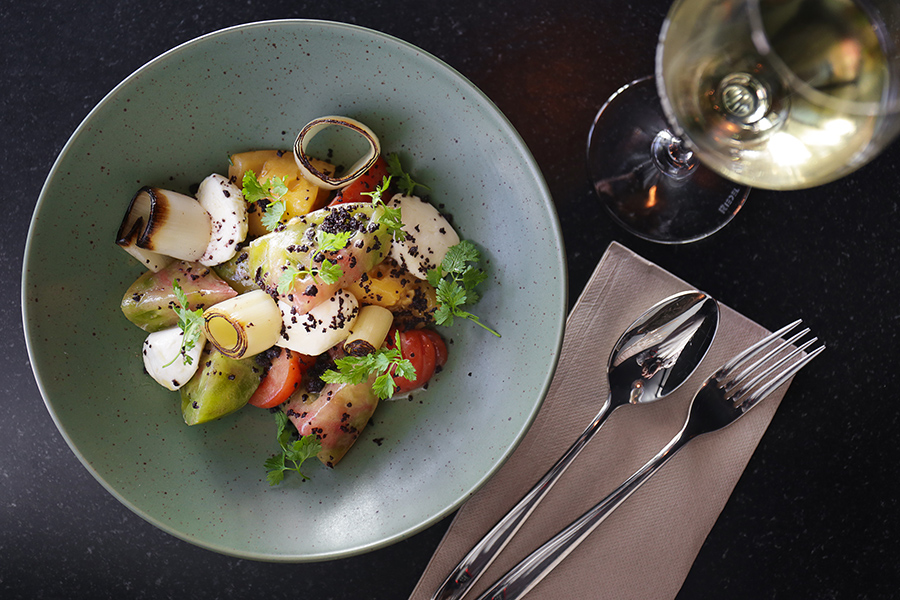 Ryrie says the concept of offering an ever changing menu and an ever changing wine list by the glass was born out of the love of perfectly matching flavours. "It's really about wine; its our passion. We are such food lovers and wine lovers and we loved to be able to enhance every flavour as best we can," he says. "It's a concept that people may have not seen in Canberra before."
Certainly the fit-out is a new idea – no tables in the place at all, just one great big bar snaking tetris-like through the room, surrounded by inward facing bar stools and with two stations manned by an attentive bar team ready to pour, occasionally interrupted by kitchen staff running meals; and along one wall, a list of oversized and ready-to-change scrabble letters spelling out all on offer.
As for the name? "Vincent is not named after anybody," says Ryrie, explaining that it is a play on the words: Vin for wine and cent for one hundred; and while they don't actually have one hundred wines by the glass, they are getting to it. "We've been through over 30 different wines in our first six weeks and we are constantly changing, so sure, we will get to 100."
Vincent is located on the corner of Macquarie & Broughton Sts, Barton
It is open from 4pm Tuesday to Saturday and from midday on Fridays
Check out their website
Check out their Facebook