Spilling over a plinth, five metallic limbs and a torso contort themselves into a seemingly impossible form.
The piece, an extension of a series titled Limber by artist Tarryn Gill, was created for the Portrait23: Identity at the National Portrait Gallery.
You would be tempted to think it out of place at a gallery dedicated to the portrait genre but Gill will assure you – it's not.
"I haven't thought of my work as being portraiture in the traditional sense but all of my work is, in some way, self-reflective," she says.
"Certainly the figurative works like those in Limber reference my body directly. Specifically, the hypermobile body motions I used to make while performing callisthenics and ballet."
Gill describes the aesthetic, about 1.5 m high and 2 m wide, as "glitzy, with an element of underlying darkness" – and it is that.
"I've been making them in a way to empower myself – particularly my younger self – by expanding these forms, making them double the size and sometimes with multiple limbs.
"They're almost monstrous, growing in this egoless way, and they have eyes so they're able to look back.
"The idea is that they're expanding my performing body, making it frightening and powerful enough to meet the eye of the viewer and the male gaze."
Both semi-abstract and autobiographical, the sculpture challenges the conventional notions that box the genre into a literal representation of a person's outward appearance.
And that's the very idea behind Portrait23.
For this exhibition, which opened this month, the gallery challenged 23 Australian contemporary artists and collectives nationwide to create portraits without parameters.
It yielded an unexpected collection of works across various mediums, which do their job effectively, exploring diverse perspectives around a theme inherent to portraiture – identity.
In this way, it forces audiences to interrogate their understanding of this often-mischaracterised genre.
For some artists – those who did not consider themselves portraitists in the least – the proposal came as a surprising, eye-opening and joyful challenge.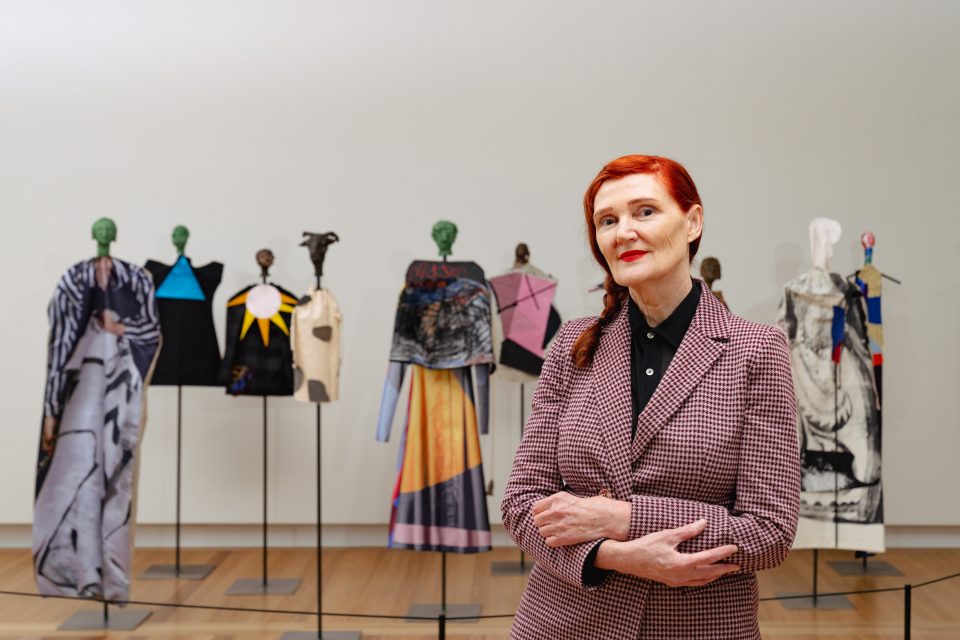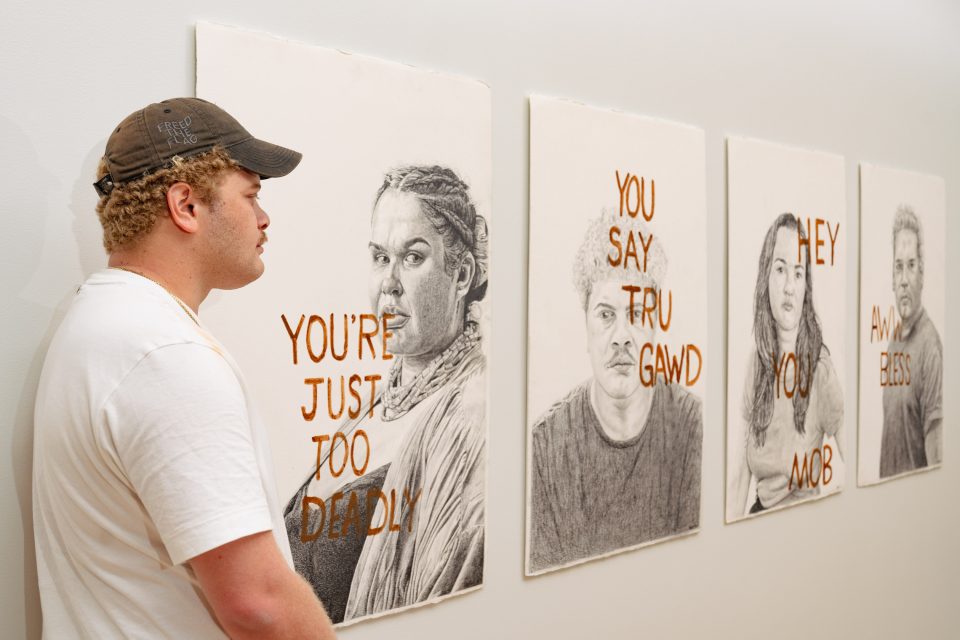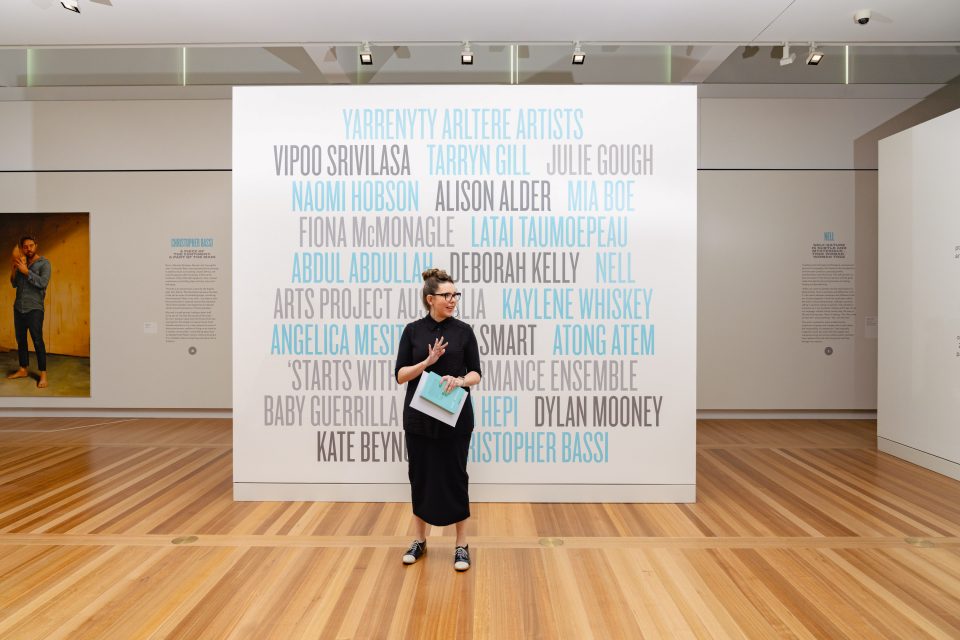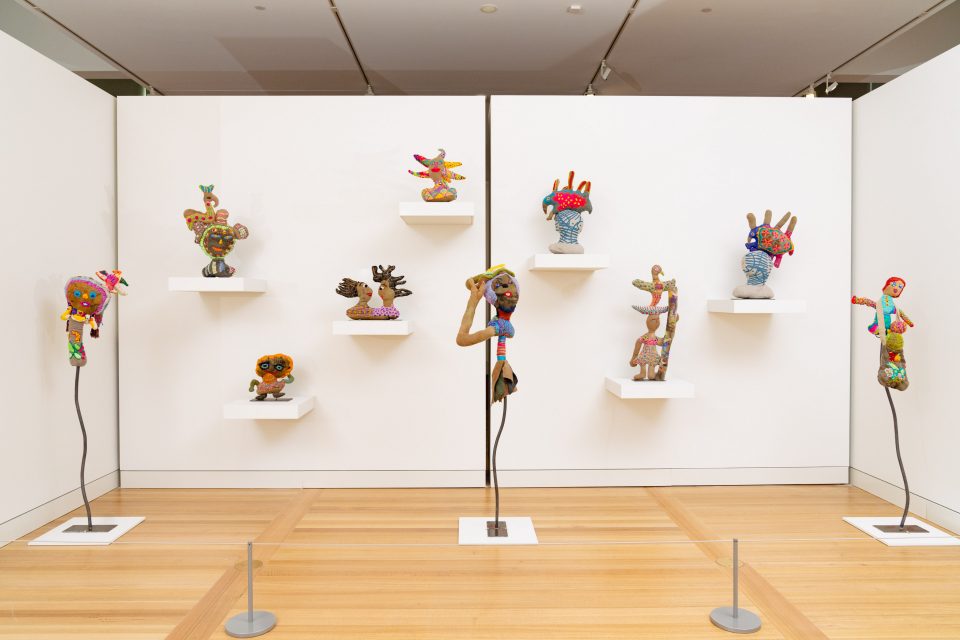 For Gill, it was pretty clear the series she was already working on would fit the bill.
"I was really excited to propose some new works for the show," she says.
"I wasn't finished with this series."
It was Gill's fascination with puppeteering that inspired the Limber aesthetic.
"I started making soft sculptures with fabric and foam. I first made some for a theatre development project where I was actually making a puppet and I saw how the beauty of that could translate into sculpture.
"The process of hand stitching stretchy fabric made sense to me. In a lot of ways it was a meditative practice for me because I grew up doing callisthenics and ballet and would hand stitch sequins to my costumes."
This exploration eventually branched into the slightly disquieting undertone in Limber, including the two pieces Gill put forward for the exhibition, the second being a hanging piece.
"It's been a great experience to see artists like myself who explore portraiture in different ways being represented at the National Portrait Gallery," she says.
"I hope when people see my Limber works, they see themselves and feel empowered. I hope that men are confronted in seeing them.
"I hope those experiences expand people's understanding of what a portrait can be."
Portrait23: Identity is a free exhibition running at the National Portrait Gallery until 18 June. The gallery is open daily from 10 am to 5 pm except for Christmas. For more information, including a complete list of featured artists and collectives, visit the website.
Original Article published by Dione David on Riotact.