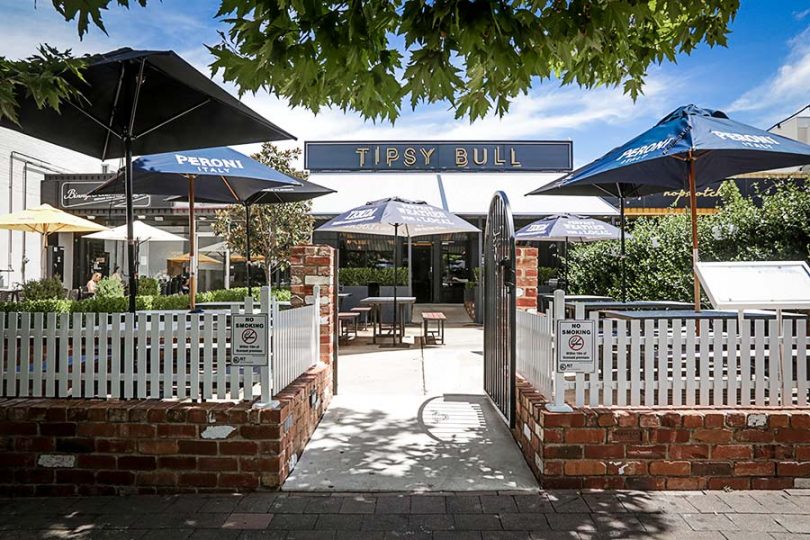 Say hello to Tipsy Bull, Braddon's latest food and drink destination that is promising an unpretentious and relaxed vibe, great food and retro stylin' cocktails.
A fortnight ago, on the very day that Lonsdale street regulars' eyes were diverted by the sight of burly chaps in hi-viz dismantling the popular but debt ridden bakery Autolyse, another food business was quietly saying goodbye. By day's end, the bold yellow façade of Schnitzel Haus was no more, replaced by a subtler cladding heralding the arrival of Tipsy Bull.
Whilst this may be bad news for the schnitzel lover, it is arguably welcome news for the cocktail/tapas/share-plate lover. And more likely welcome news in general for a street that aspires to be the natural habitat for the latter rather than the former.
Certainly, it seems next door neighbour Hopscotch was so pumped by the news they have been advertising a Tipsy Bull cocktail – go figure; one can only assume this is a glowing endorsement.
As for Tipsy Bull itself, it opened its doors without fanfare or ceremony on Thursday evening, with the sensible view of honing its service in its first few days; and without a cocktail or dish named after itself, but with a very tempting list of things to eat and drink.
The food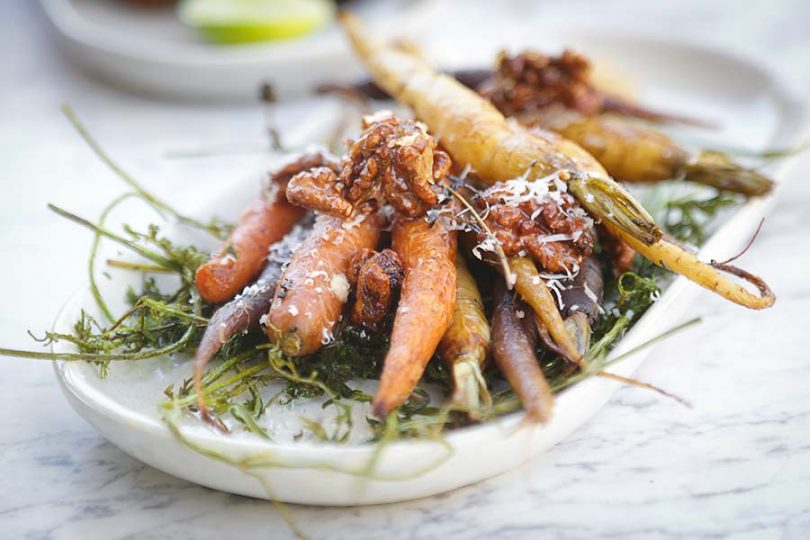 Expect a menu of modern, easy to share tapas-style dishes. Plating is of the delicate and Instagram worthy variety typical of the à la mode kitchen; great flavours stay mostly faithful to Spanish and Mediterranean cuisines at the root of this type of dining while not strictly adhering to it; as shown by the occasional Asian inspired offering.
The menu is broken up according to size: Small share plates may include oysters, garlic prawns, patatas bravas or manchego croquettes; and large share plates are typified by lamb cutlets with hazelnut pangratto and red wine jus, ricotta gnocchi with wild mushrooms, duck broth and truffle oil, a tender and massive rib eye with a heavenly jus, carved and ready to share. And those that want to keep it quick and super casual can order a jaffle or a burger from the feed me fast list.
The drinks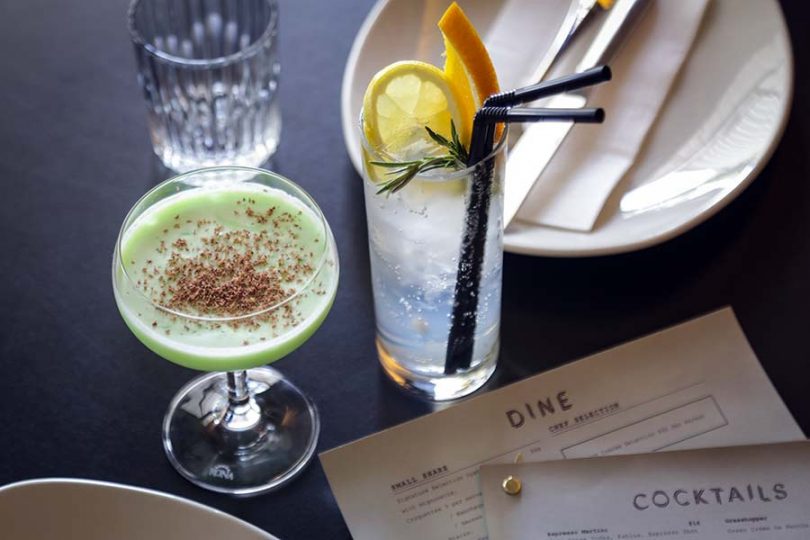 A healthy appreciation of an accompanying tipple is highly recommended­ here – this is a bar after all. The wine list is good without being adventurous – mostly populated by trusted and familiar Australian names such as Henchke, Petaluma, St. Clair and Brokenwood with the odd French or South American – its only downfall being its lack of Canberra locals.
As for cocktails, there is a hint of a retro vibe happening here, with reborn 80s darlings like Grasshopper and Brandy Alexander getting some attention alongside ever popular espresso martinis and the like. A succinct but quality range of spirits is occasionally given the deconstruction treatment – order a gin and tonic and it arrives on a board with gin in a beaker, ice in a copper mule mug, tonic in a bottle and garnishes on a plate.
The vibe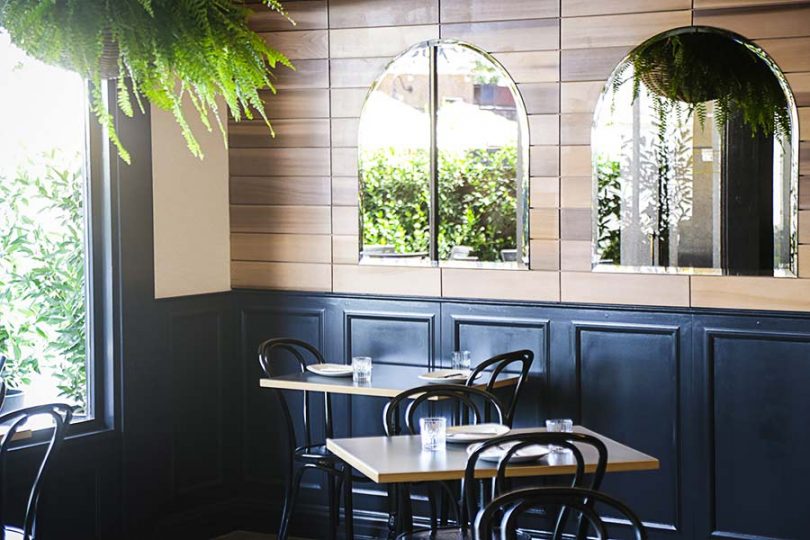 The interior isn't a massive departure from what existed here before. The bright yellow of Schnitzel Haus is replaced by dark greys, lending a more sophisticated look, and the great outdoor area is perfect for our current warm evenings. Service is friendly, the surroundings relaxed and the general feel is unpretentious.
Tipsy Bull is a step up and a worthy replacement for its predecessor. A far better fit for Lonsdale Street, it is great for those looking to have a casual drink without the rowdy bustle, while accompanied by modern and beautifully presented food – without the posh attitude.
Check the Facebook Page
Check the website