We're used to motels either taking the form of big, windowed boxes or a ring of brick units with a swimming pool and car park in the middle (and a breakfast buffet if you're lucky).
That wasn't the case for perhaps the most iconic motel in Canberra's history.
The Town House Motel was the largest motel in the area when it opened on Marcus Clarke Street in Civic on 4 May 1961.
The three-storey building included 68 bedroom-bathroom units, an office, manager's quarters, breakfast kitchen, reception and waiting areas.
But it was perhaps better known because it resembled a cruise ship – and for its architect.
The Town House was the first building in Canberra designed by modernist Italian architect Enrico Taglietti. He went on to make a name for himself by putting a cinema underground for the Canberra Cinema Center and creating the pyramid shapes at the Captain James Cook Hotel in Narrubundah (now demolished). The homes he designed across Canberra remain much loved.
Room on the Civic site was tight, especially given each room needed its own dedicated car space, so Taglietti settled on a smaller footprint for the ground floor, with the other floors jutting out like decks on a ship.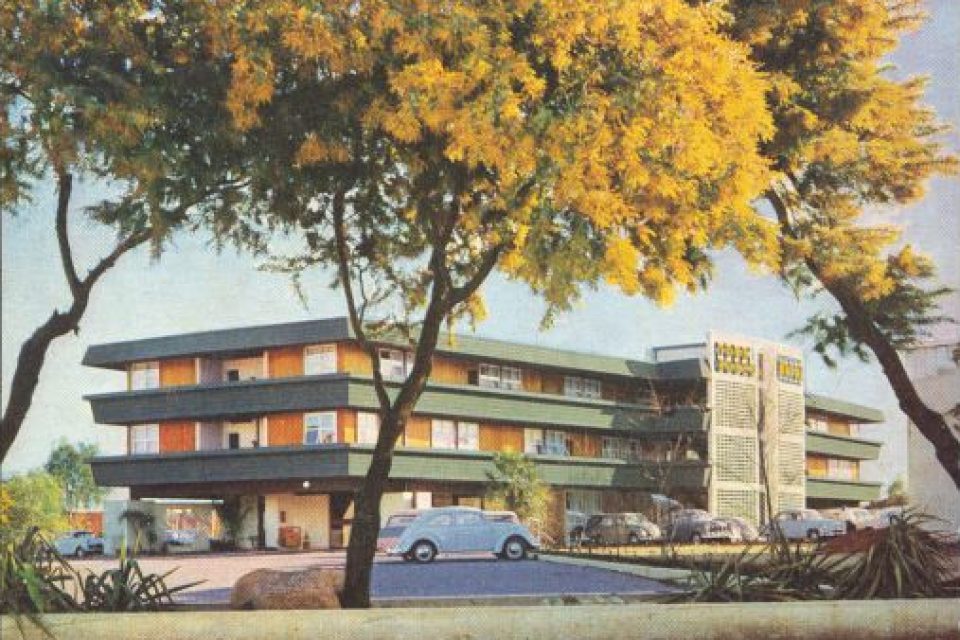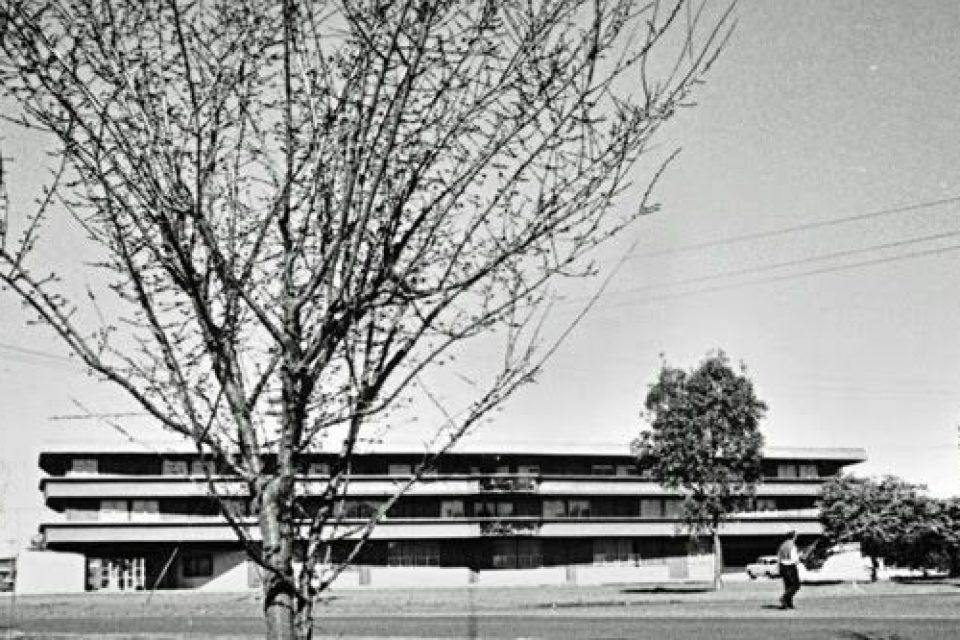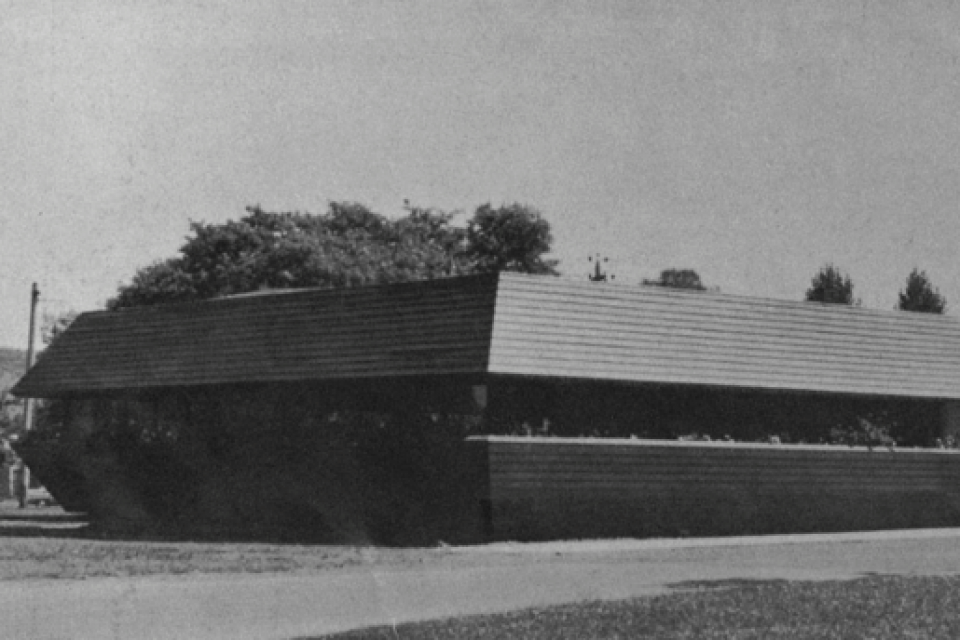 To top off the cruisy feeling, bathrooms were placed along a central spine and rooms opened directly to the outside via large balconies.
Immediately adjacent, the wooden box shape and horizontal window line of the large Noah's restaurant complemented the nautical theme inspired by Noah's Ark from The Bible.
Both buildings were demolished in the 1980s. All that's left today is an open-air car park between Marcus Clarke and Childers streets for ANU students living in the nearby Lena Karmel Lodge.
Parts of the Town House Motel do live on, however, as art installations in the Sculpture Garden at the National Gallery of Australia. On the concrete wall of the gallery are two geometric designs, originally designed by American-Australian architect Clem Meadmore as decorative panels for the balconies. These were salvaged by the gallery in 1988.
The motel is also recognised on the Register of Significant Twentieth Century Architecture as an important "response to the emptiness and horizontality of Canberra".
We can also see what it looked like in a similar motel Taglietti designed for Wagga in 1963, also called the Town House Motel.
A December 1963 edition of the Architecture and Arts journal in Melbourne said this one "breaks new ground for multi-storey buildings in this country".
"Of all the buildings constructed in Australia during the post-war period this Motel Building is probably the most dramatic," the report read.
"Its lavish sweeping eaves and balconies designed to protect the guest rooms from the hot inland sun give the building a sculptural feeling of unusual quality."
The good news? It's still standing. And you can even book a room.
Original Article published by James Coleman on Riotact.