The highly anticipated September Issue of a fashion magazine is the biggest, most important issue of the year. The new collections described within its pages offer inspiration to start afresh; to press reset on our wardrobes. In the Northern Hemisphere (where the majority of the high fashion action takes place) the new collections hitting stores not only herald the start of the new season, they also mark the return to school and work after summer vacation. But here in the Southern Hemisphere we are business as usual and the September Issue instead teases and tantalises us with the newest winter fashions just when we are starting to think about peeling off our opaques and shedding our winter coats.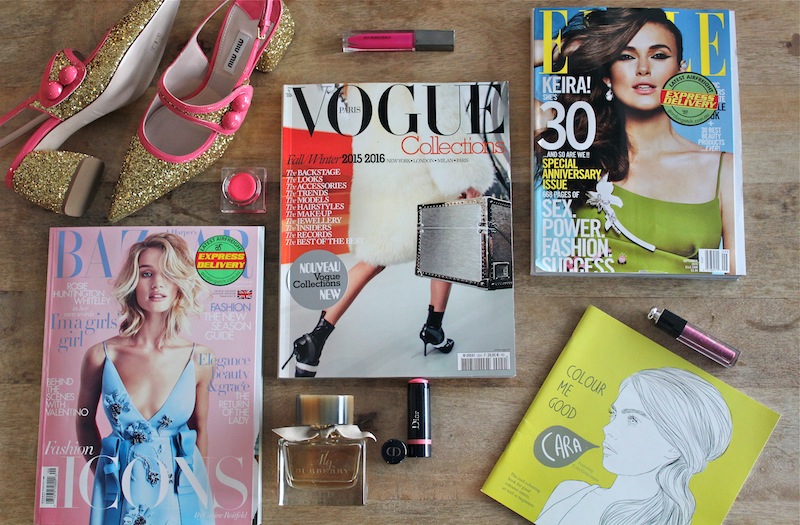 The Fashion Circuit
The Autumn/Winter collections were first shown back in February and March this year. A total of 343 shows took place across the four fashion capitals, New York, London, Milan and Paris. Interestingly the most 'liked' photographs over the entire four weeks were of Kim Kardashian, with a photograph of the naked manicure she had done especially for Paris Fashion week reaching over 890 000 likes.
The sets used as a backdrop to the offering from storied fashion house Chanel have been getting bigger and better each season and again Karl Lagerfeld did not disappoint. The show took place in a fully functioning, custom made 'Brasserie Gabrielle' and featured a staggering 97 looks, the most of any collection on the circuit. Paris Fashion Week also marked the return of Ben Stiller and Owen Wilson taking to the Valentino runway as their alter egos Derek Zoolander and Hansel.
The lag in time between the clothes being shown and them actually being available to purchase means they hit shelves just in time for the cold weather in the northern hemisphere. It also allows enough time for fashion editors to prepare their September Issue ready for when readers are actually able to go out and buy what they see within its pages.
However with fast fashion getting faster and faster and with international chains like Zara, Topshop, and H&M now in Australia, knock off pieces from the international runways are already in store and have been for some time. This means that Australians can incorporate these trends right now while it is still quite cold as well as adapt them for our upcoming spring and summer. We may be behind the rest of the fashion world in terms of the fashion calendar, but we are in fact ahead in terms of experimenting with the latest runway trends.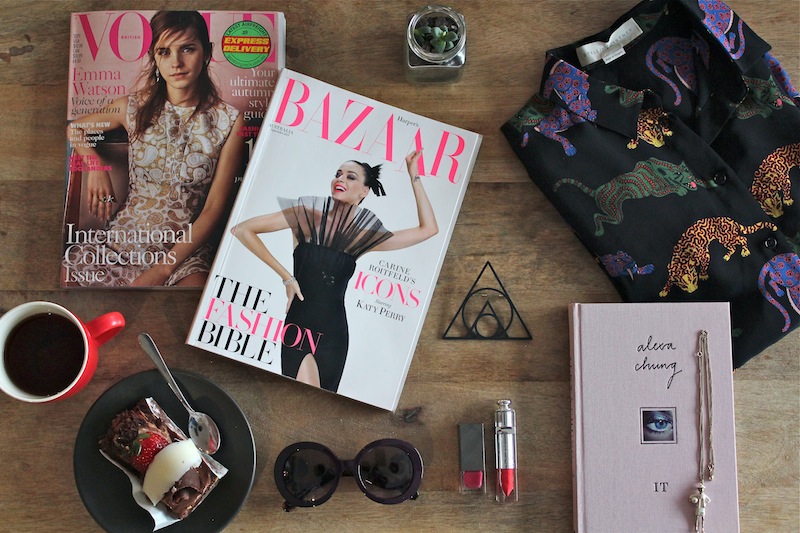 The September Issue
With national and international September issues hitting magazine stands this month it is time to reflect on what we 'should' be wearing. Unlike the previous Spring/Summer season where the '70s was the clear dictator of the overall mood, this season doesn't really have an overarching theme. Designers have been influenced by nearly every previous decade with a riot of colour, print, texture and shape hitting the catwalk. Despite the collections shown in New York, Milan, London and Paris being eclectic and diverse there were still some key trends to be teased out.
The decade that received the most attention this season was the '80s. Saint Laurent, Balmain, Loewe and JW Anderson each offered up their modern take on the decade of fashion excess.
The '70s did still get some love with the associated mood, colour palettes, and cuts still making an appearance at Burberry Prorsum, Bally, Etro and Gucci. The Gucci show marked the debut collection for new Creative Director, Alessandro Michele, and was one of the standouts for the season.
Metallic pieces of gold, bronze and silver stormed down the runway at Rodarte, Sonia Rykiel, Louis Vuitton and Michael Kors.
Brocades/Florals/Grandma. This was perhaps my personal favourite trend that emerged from the runways with Erdem, Marques'Almeida, Carven, and Simone Rocha all borrowing from yesteryear. Miuccia Prada's collection blending tweeds, leather and hyper-coloured animal prints in preppy cuts for Miu Miu was in my opinion the highlight of the season.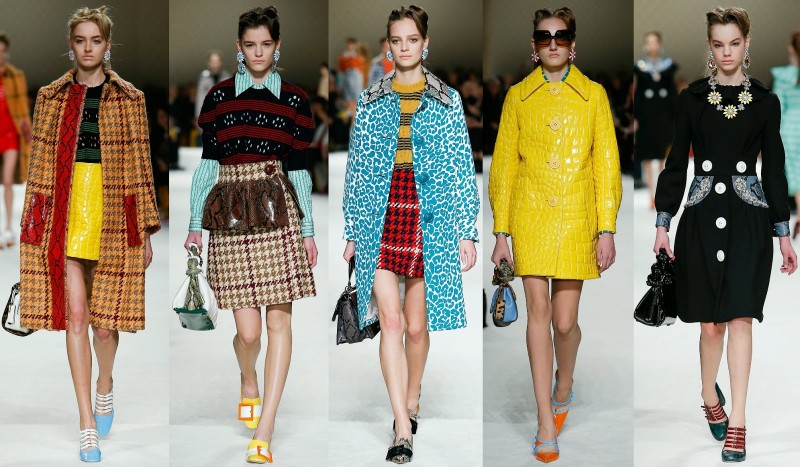 Victoriana/Gothic/Black. Givenchy, Thom Browne, Simone Rocha, Alexander McQueen all nailed this trend revealing pieces steeped in history yet defiantly modern.
Fur (mostly Faux) is nearly always a fixture in the winter shows and this season saw furs that looked as though they had come from far off lands take centre stage. Houses including Louis Vuitton, Celine, Lanvin, Stella McCartney and Sacai all revealed a take on this luxe cover up.
Ladylike/Prim. This trend emerged on the runways of Roksanda, Balenciaga, Chanel, Max Mara, Marc Jacobs, and Prada where lady like cuts and pastel colours reigned supreme.
Graphic Prints. For some designers minimalism is taking a break and bold, graphic prints are the order of the day. Christopher Kane, Christian Dior, Loewe and Valentino showed eye-catching prints ranging from geometric to celestial.
Shop these trends in Canberra
If you are financially able or keen to make a splurge you can go straight to the source. The Asia Pacific arm of online powerhouse Net a Porter ships to Canberra in less than a week from purchase and carries the biggest range of international designers.
Otherwise stores such as Country Road, Witchery, Cue, Zara and Sportsgirl all offer affordable takes on the season's trends. Even though they are starting to release their summer collections, these shops are carrying pieces that align with the current international trends. Integrate them into your wardrobe now while the Canberra weather is still cold or look for trans seasonal pieces you can wear into spring. And don't forget our local boutiques. Rebel Muse has faux fur stoles, tailored metallic trousers and soft knits in store letting you tick off multiple trends in the one location.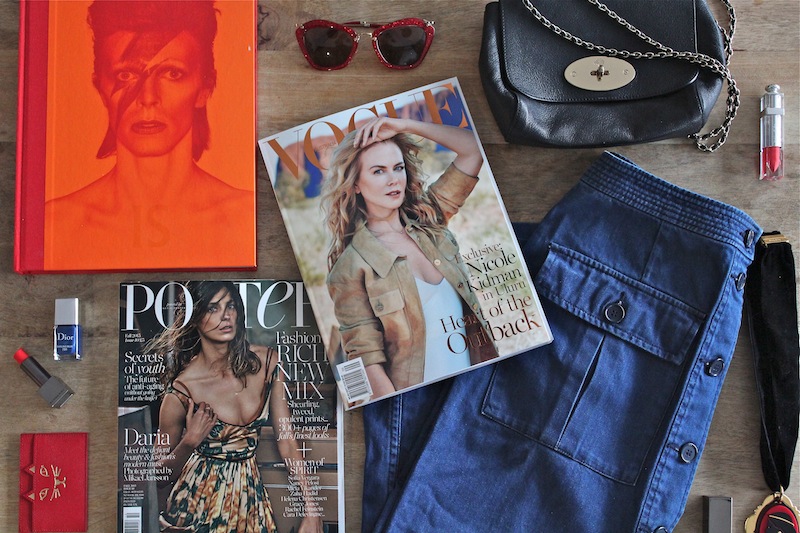 Play to Your Strengths
The best way to approach shopping for a new season is to invest big money in timeless pieces that will see you through multiple seasons, not just this one. Look no further than a beautiful cashmere coat by Max Mara available at Braddon Boutique Pink Inc.
Know what suits you and your body shape and gravitate towards trends that complement your figure. If you are dying to experiment with a trend of the moment, unless you are 100 percent positive you will get continuous wear out of it, buy a chain store copy to experiment with. That way if you can't bear the sight of that shaggy orange faux fur coat you just had to have any more, at least you didn't spend much money on it.
With such an enormous amount of content packed into a single edition, the September Issue is the one issue of a fashion magazine you should never miss out on, even if you only have a moderate interest in fashion. Upon purchase, prepare to be inspired to rethink your wardrobe, embrace the new season and aspire to something new.
Styling and Photography: Emma Batchelor
Assistant: Rebecca Huynh