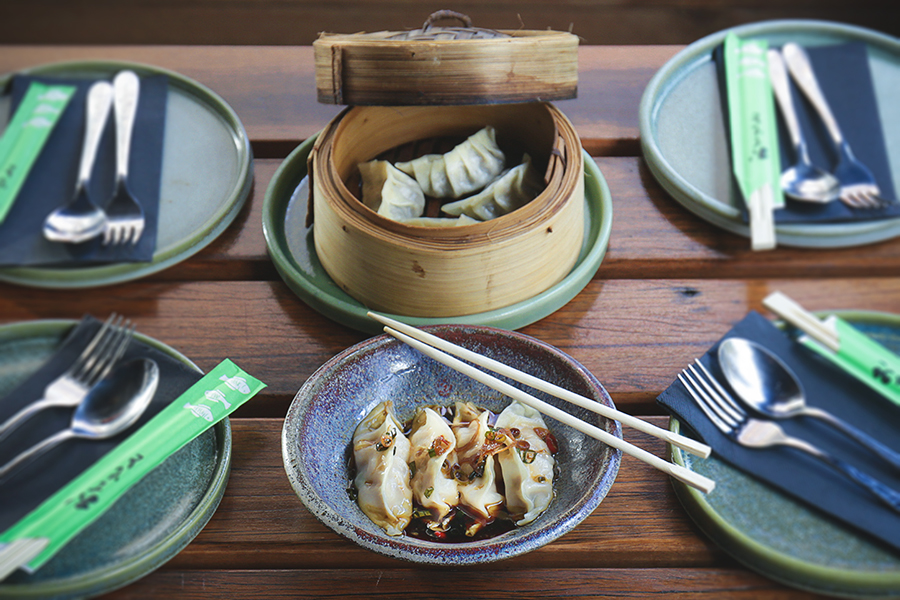 Local 'electric and eclectic' eatery AKIBA has sure been making waves in the local foodie scene of late. Just last month, they took out the Australian Financial Review Top Restaurants People's Choice Award. This month, they figure they will take the populist approach to their in-demand menu items by anointing the 'People's Dumpling.'
The public gets the chance to create their own unique dumpling flavour, and if it hits all the right notes with their customers' tastebuds, it will end up on their new yum cha menu. In keeping with the AKIBA high energy vibe, co-owner Peter Harrington says that creative and 'electric' entries are encouraged. In other words, we want some energy, people!
"We want to see some weird and wonderful dumpling creations, and we want Canberra to try them."
"We want everyone to be a part of the AKIBA dining experience to feel that it is as much there's as it is ours," he says. "This competition will give Canberrans a real hand in the experience and will uphold our reputation as being a restaurant for the people… It is something we are extremely proud of and would love to see locals get involved."
The top four suggestions will be created by the chefs and featured on the venue. The most popular dumpling, as voted by the public, will be selected to star on the AKIBA menu. The winning dumpling will also be named after its creator (let's hope their name isn't Dumpy McDumpface).
To make things even more interesting, AKIBA are offering a first prize voucher worth $2600 – that's fifty bucks a week for a whole year – and three runners up will each receive a voucher for $500.
Michael Harrington tells us that as part the promotion, AKIBA will be launching one dollar dumplings; so if you haven't had a chance to try what are arguably Canberra's favourite dumplings, this is your chance. "We want to see some weird and wonderful dumpling creations, and we want Canberra to try them." And with dumplings available at half price there is no excuse, he says. Fair call, we say.
$1 dumplings will be available every Sunday to Wednesday night.
To enter the competition simply visit the website and submit your dumpling creation. Entries close Friday 8 July, 2016.
Winners will be judged on the number of those dumplings sold from when the entries close until 8 August.