On the seventh floor of the Burbury Hotel Canberra in Barton, Leyla Bar was quick to garner a reputation for amazing views, a fresh and bright aesthetic and a beautiful beverage selection. But there was one thing missing – food.
The cheese and cured meats, though cleverly complementary to the cocktails, weren't enough in a bar that was beautiful enough that people wanted to linger.
In response to client demand for more hot food and a better bar food offering, Doma Hotels called in the big guns – Ben Willis.
Having run Canberra fine dining institution Aubergine for 14 years until it closed, Ben was entrusted with a brief to create a kitchen that would fit the vibe (and the modest space), and which would produce exciting and delicious food that could take its discerning patrons from the afternoon through dinner.
That new kitchen and menu was just officially launched at a VIP event in partnership with Patron Tequila – and while it's early days, it seems that brief has been met.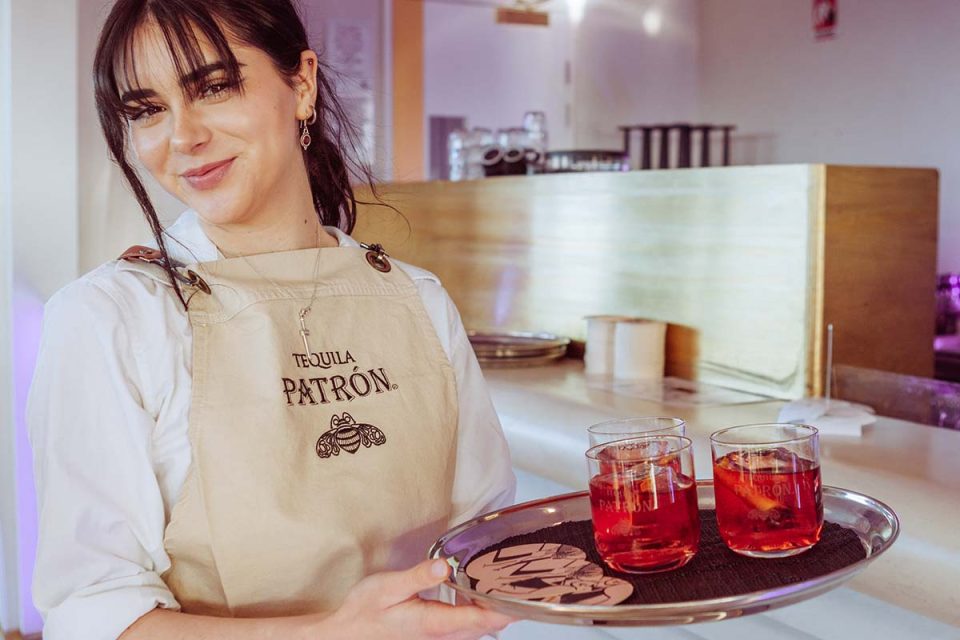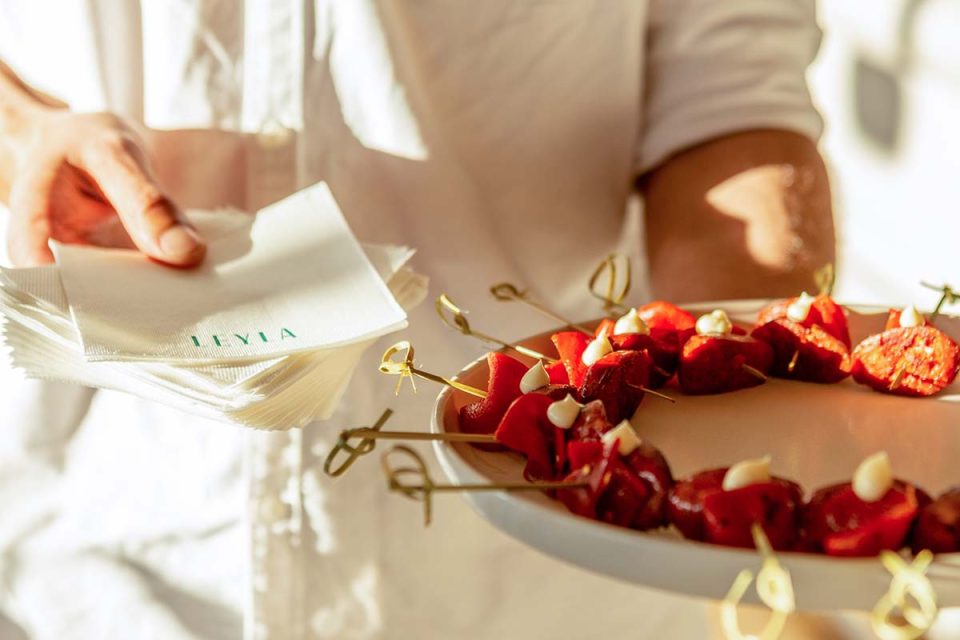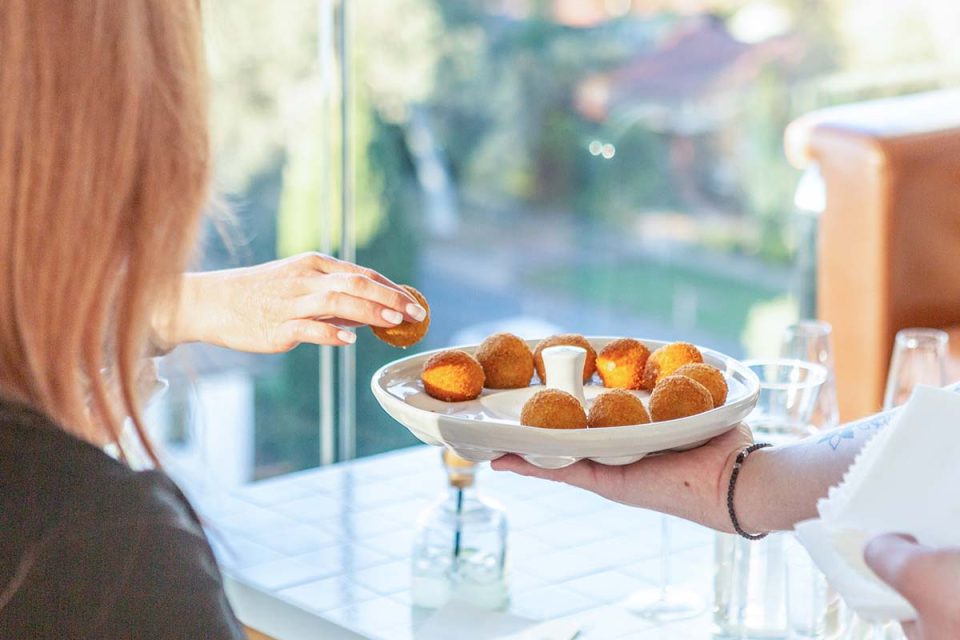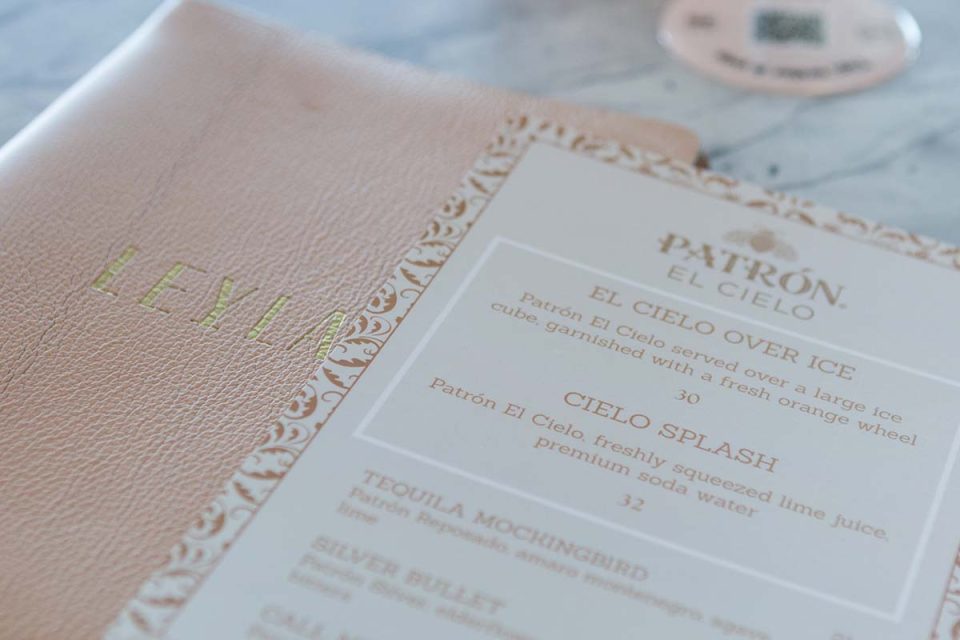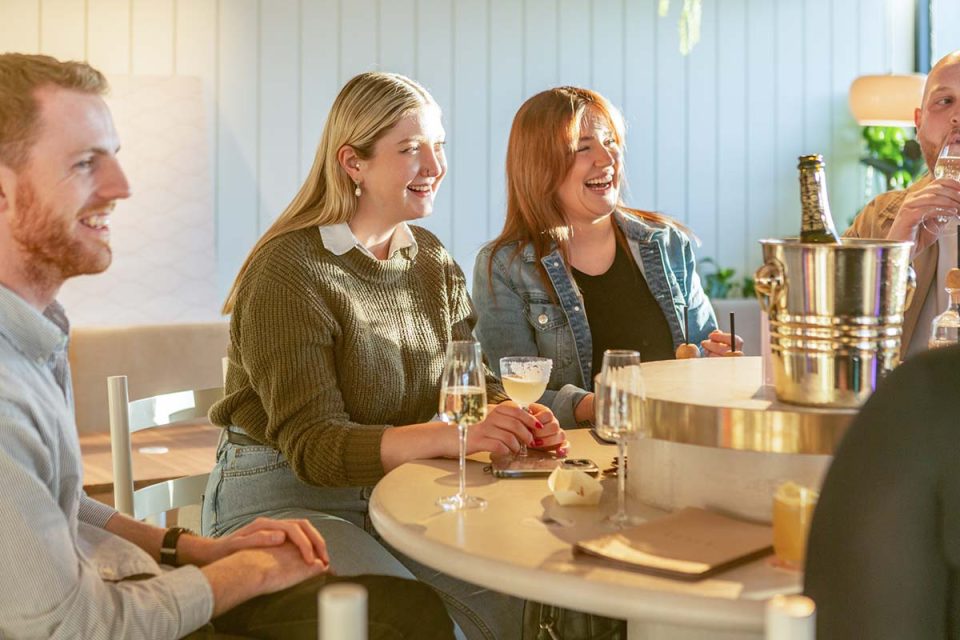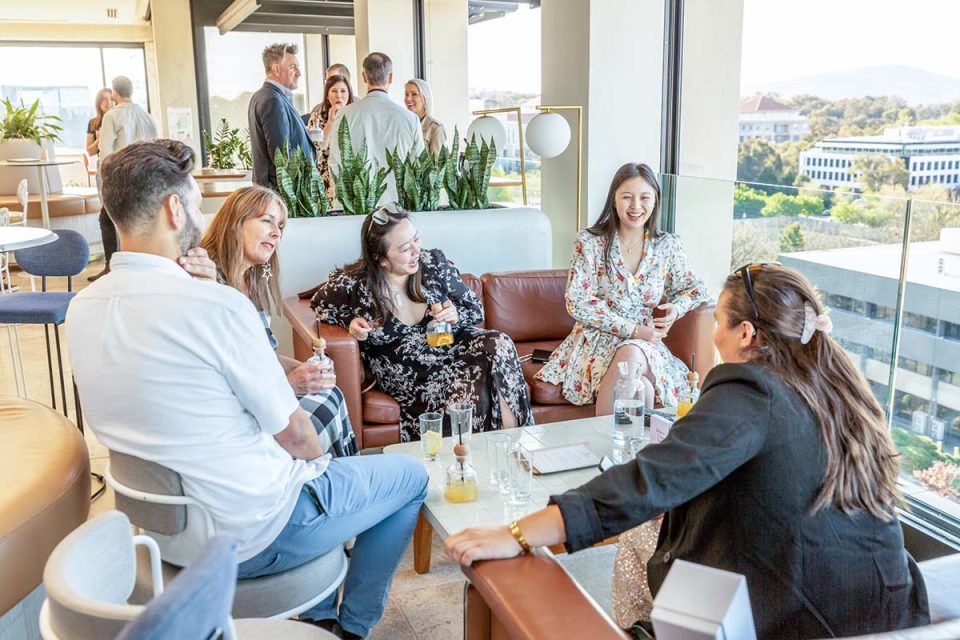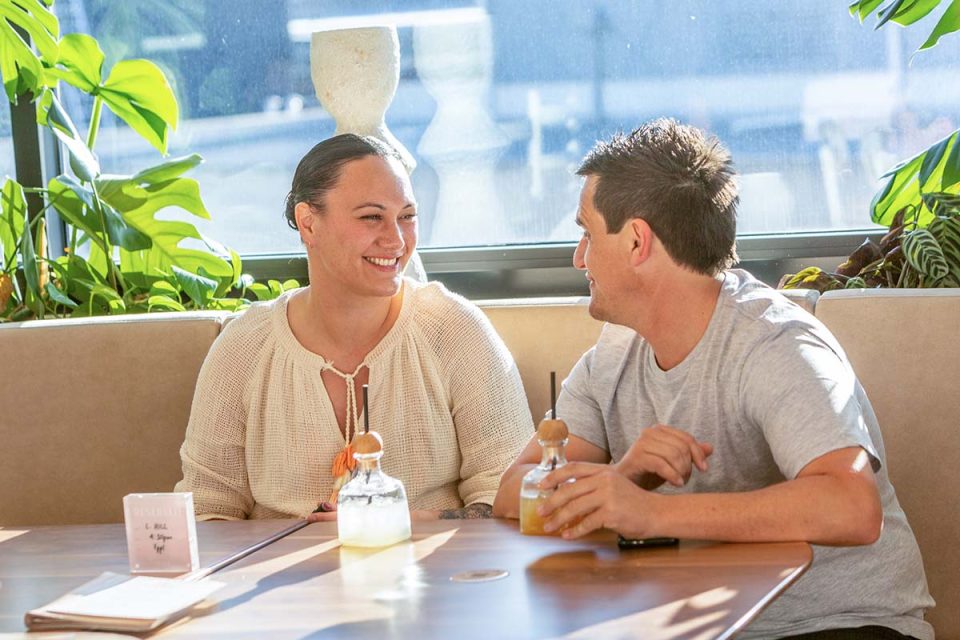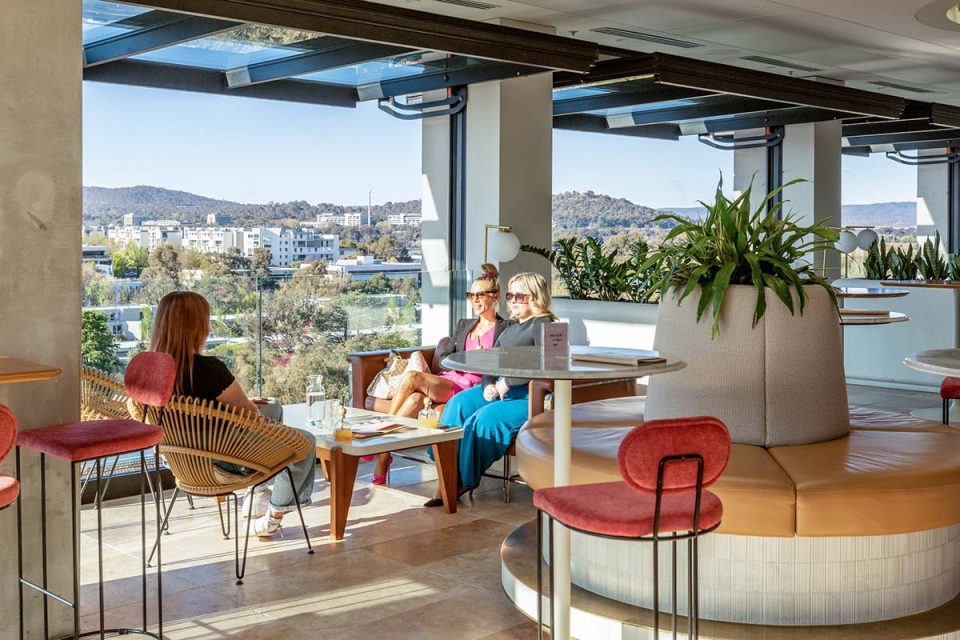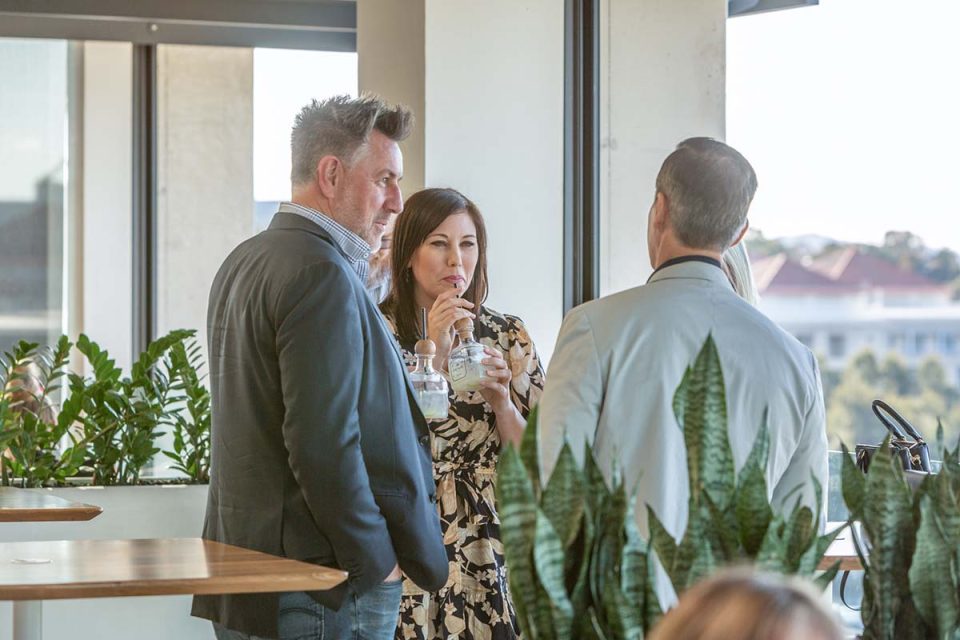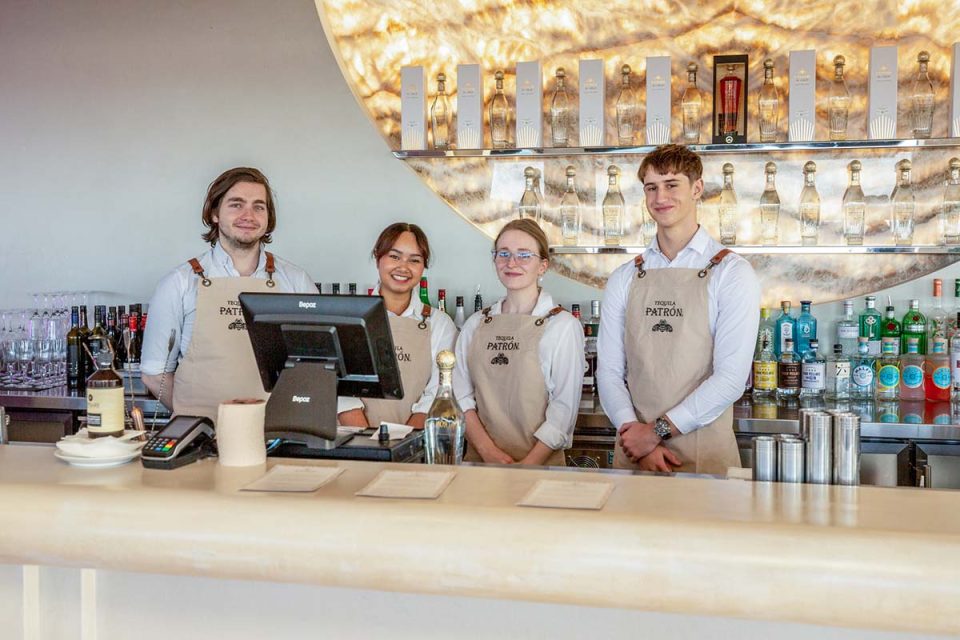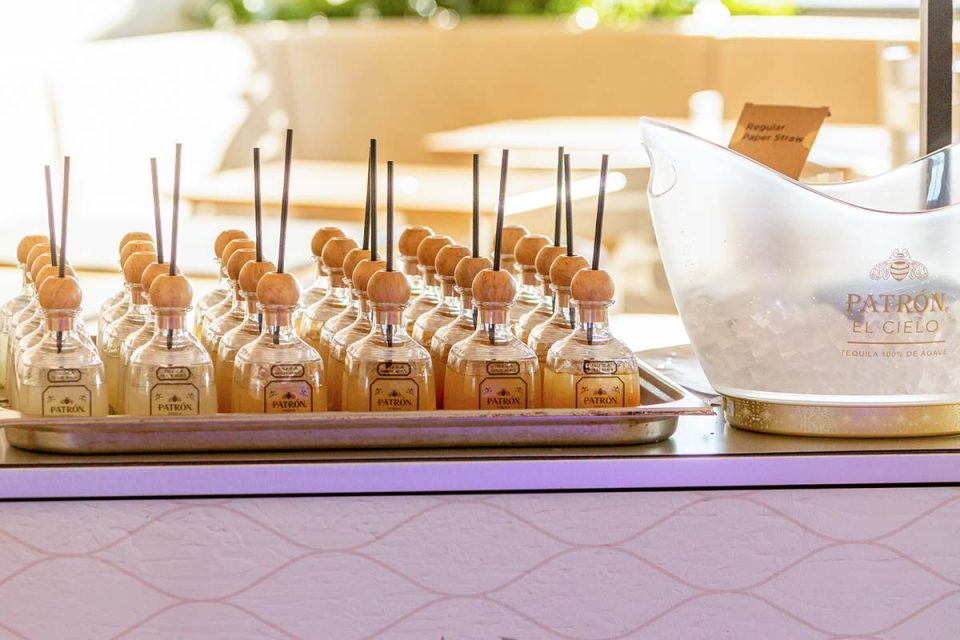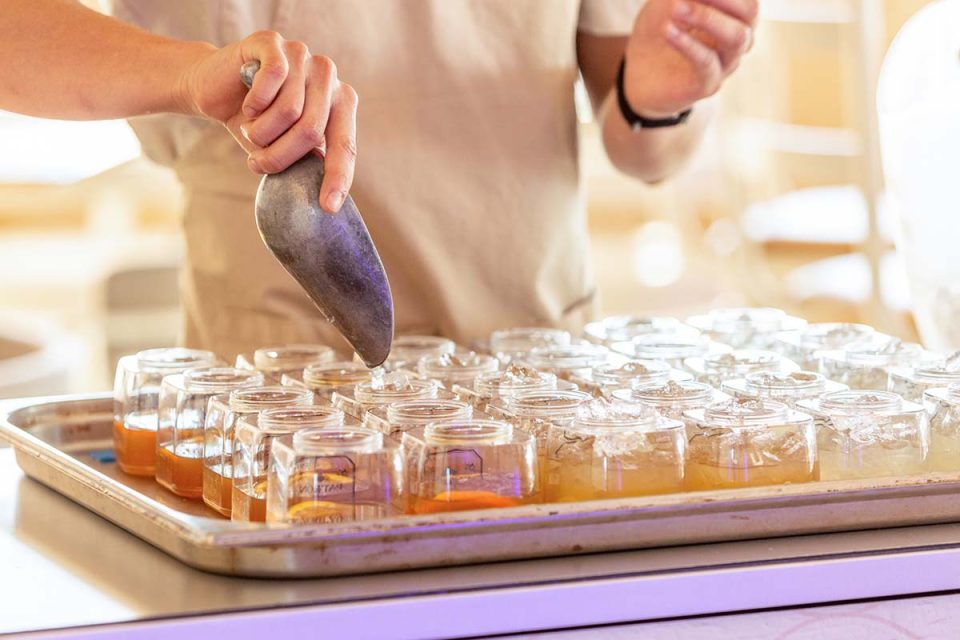 Ben says while he was throwing around a few ideas, at the end of the day, the Leyla vibe and client feedback made a Spanish tapa-style menu the obvious choice to start with.
"I love the versatility of that style of Spanish cuisine. It's perfect for sharing if you want; you're not bound to one dish. There's no knife needed – it's all fork-and-spoon cuisine, and it's a really lovely way to eat with drinks," he says.
"You can make it nice and light and incorporate the fun things people at bars want, like crispy croquettes and delicious, savoury empanadas. At the same time, people can easily delve a little deeper into the menu and call it dinner.
"At the end of the day, this kitchen is a response to client feedback and its menu will follow suit. If we need to, we will change things up, but I think people will love the food."
Being a space of just a few square metres, the kitchen itself took some creative thinking to fit in with the existing Leyla aesthetic and, practically speaking, to produce hot food.
The entire roof is engineered to ventilate to keep the smoke and heat out of the kitchen, and the space is designed to allow a little peek at where the magic happens.
Early menu front runners include a prawn 'Bocadillo' on grilled Three Mills Bakery ciabatta.
"A bocadillo is the name for a Spanish sandwich. It's a good snack-size sandwich you would eat as part of a group of dishes; not too heavy, not too light," Ben says.
"Ours contains crispy fried prawns, a mojo picon sauce for spice and a lime mayonnaise to keep it fresh."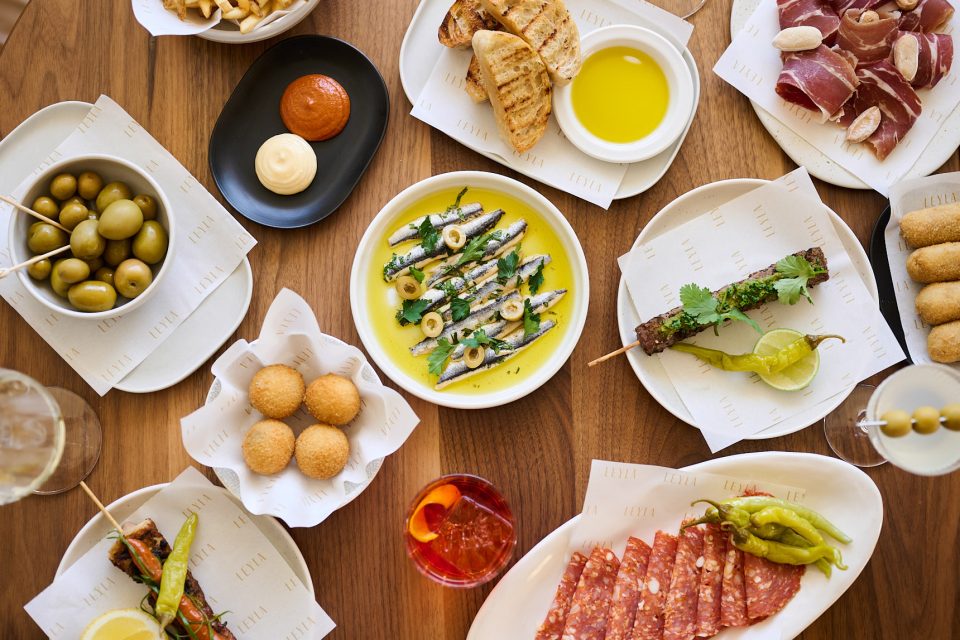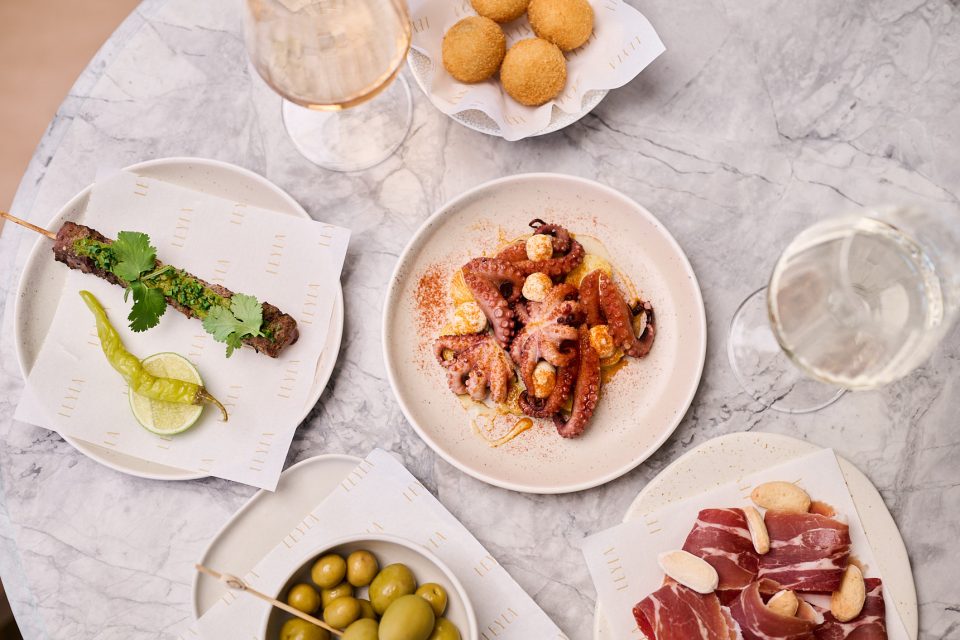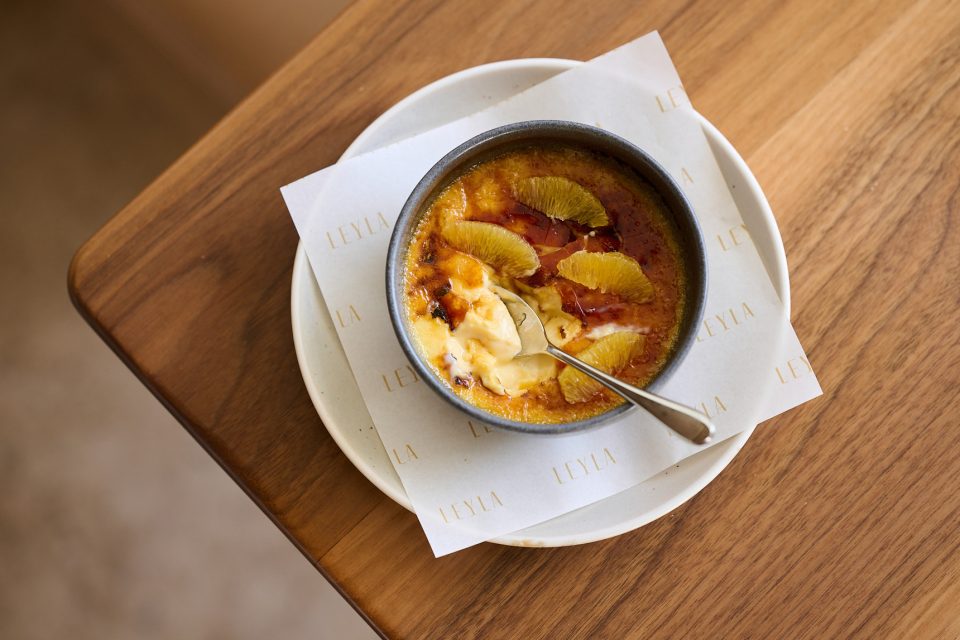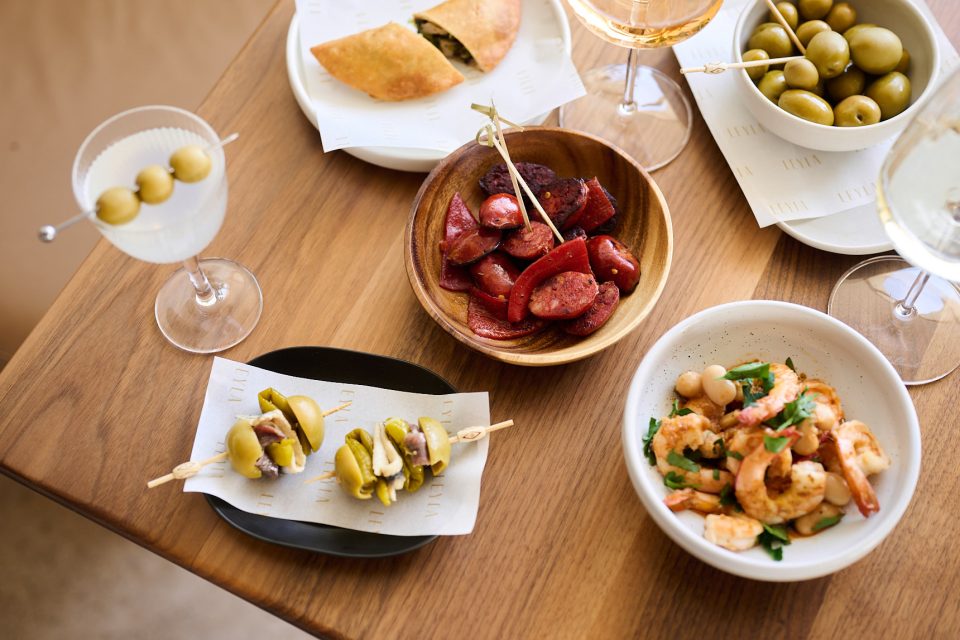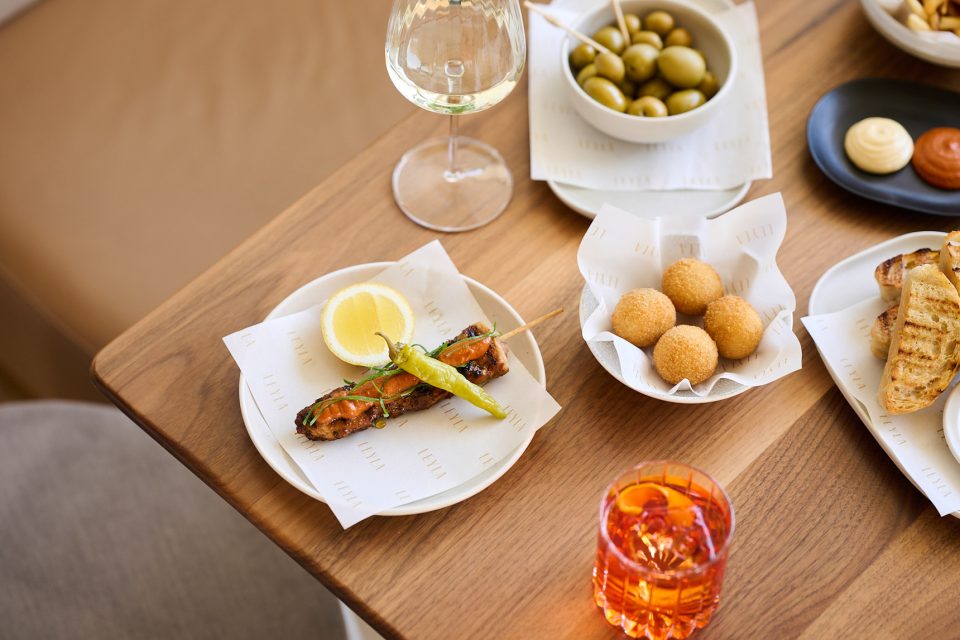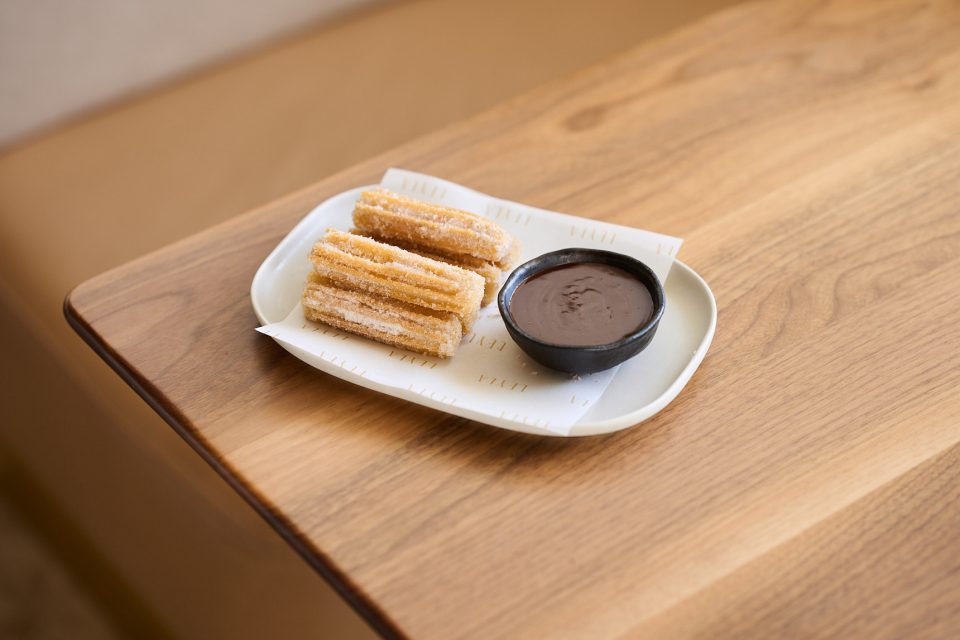 The flathead on brochette (meaning skewer) is another fan favourite in the making.
"We use fresh flathead and keep it plain and simple to taste the fish," Ben says.
"It is cooked on a plancha – a flat barbeque grill – and topped with saffron aioli and chives. Again, it's simple – fresh fish in a light, airy bar, a snack you might have as part of a selection of dishes."
Leyla's new kitchen is one of a handful of projects Ben has taken on as Doma's new culinary director. Later this year, he will open a new Meditteranean restaurant for the group.
"Doma is growing its food and beverage offering. My job is to identify what guests are looking for, come up with ideas that answer that and ensure we deliver consistently excellent experiences across the board," Ben says.
"I think we've delivered that successfully at Leyla, but it will be a moving target, and we'll keep evolving to ensure we always hit the mark."
Leyla's refresh has come at a good time. The location and layout of the rooftop bar make it a popular choice in warm weather.
"I think people tend not to think about a bar on the seventh floor of a hotel in Barton, and that makes Leyla a little unexpected," Ben says.
"It's light. It's got a beautiful view that's perfect for this time of year and those big windows that open right up … if you haven't been there before and you walk through doors, there's an 'Oh, wow' moment.
"It's not just for hotel guests. It's for anyone and everyone. And now, it's a place for anyone who appreciates really good food and drinks."
Leyla Bar is located at Level 7, Burbury Hotel, 1 Burbury Close, Barton, and is open Tuesday to Sunday from 3 pm to late.
Original Article published by Dione David on Riotact.