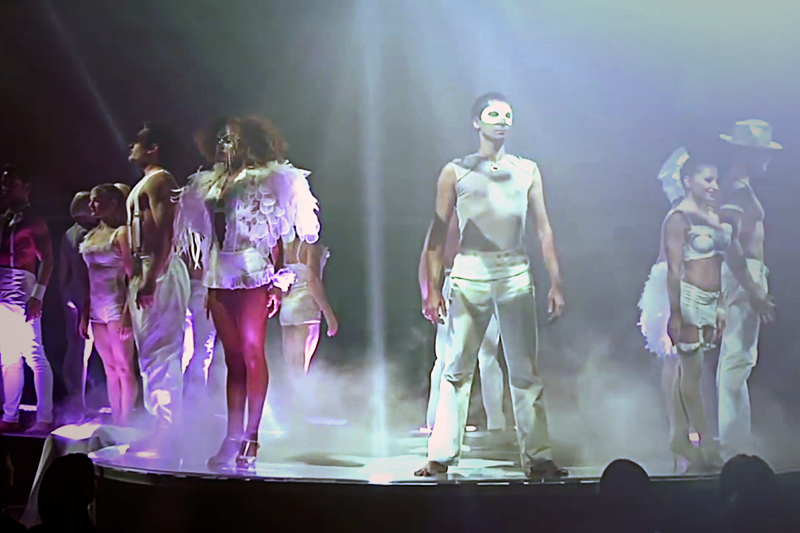 The Canberra Theatre will be transformed into a spell-binding circus ring in May, when Le Noir-the Dark Side of Cirque comes to Canberra. The seating arrangement will give audiences an exhilarating 360-degree view of the show, and is being billed as a once in a lifetime experience, created to put the audience in the centre of the action with the heart pounding action only inches away.
Le Noir-the Dark Side of Cirque features 24 of the world's greatest circus acts, many of who are former stars of Cirque du Soleil. Expect mind-blowing displays of balance, contortion, stamina and aerial artistry. World-class acrobats, specialty acts and comedians are at the centre of this cutting edge production that is promising to enthral audiences and take them on a "spellbinding journey".
"The original concept behind Le Noir was to take the very best of the best cirque performers in the world and, rather than create a production in a huge auditorium or arena, produce an intimate style show where the audience is literally inches from the action on stage," says producer Simon Painter. "Part of the concept is to make the audience experience the show rather than just watch it and a number of sophisticated special effects are employed to make this possible."
And audiences will be given a number of seating configurations to take in the spectacle. Choices will include sitting at cocktail tables or racked seating on-stage in addition to the traditional ringside, a-reserve and b-reserve seating of the Canberra Theatre.
Le Noir is an intimate show that still stays true to the Cirque ideals of creating a jaw-dropping spectacle. It features incredible displays of balance, contortion, stamina and aerial artistry. Skaters spin at break neck speed, performing daredevil stunts just metres away from the audience. A live DJ, incredible lighting and dancers in showgirl costumes create an experience beyond the usual contemporary circus.
The production is surreal, beautiful, seductive, and at times hilariously risqué as it explores emotions through colour. The cast transforms from the pure beauty of white through to the passion of red and finally culminates with the darkness of the night. Le Noir is fast paced, extremely funny and above all entertaining. The show will captivate audiences as they experience a cast of this calibre, up close and personal.
Le Noir-the Dark Side of Cirque is showing from 6-10 May 2015.
Tickets are available online from the Canberra Theatre website and Ticketek
or you can call the box office on (02) 6275 2700