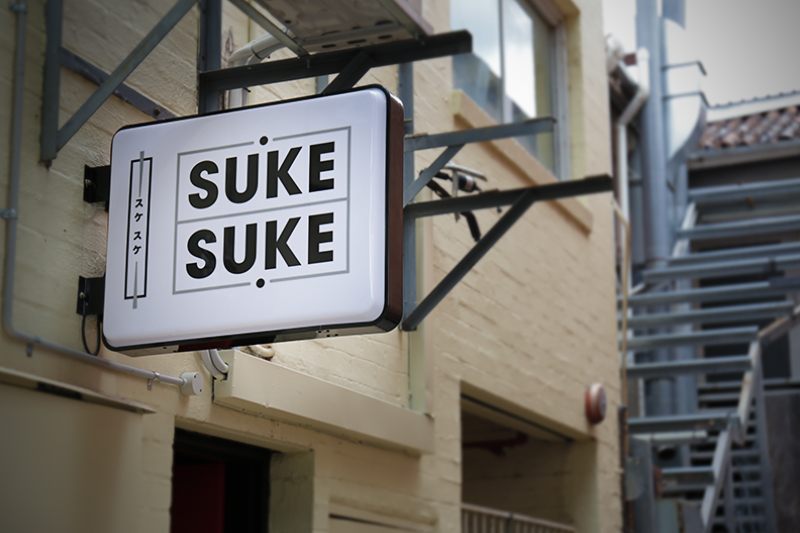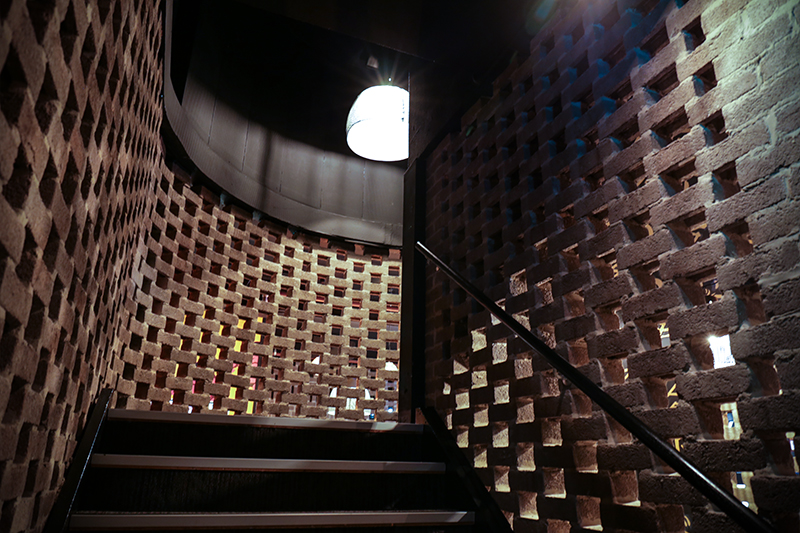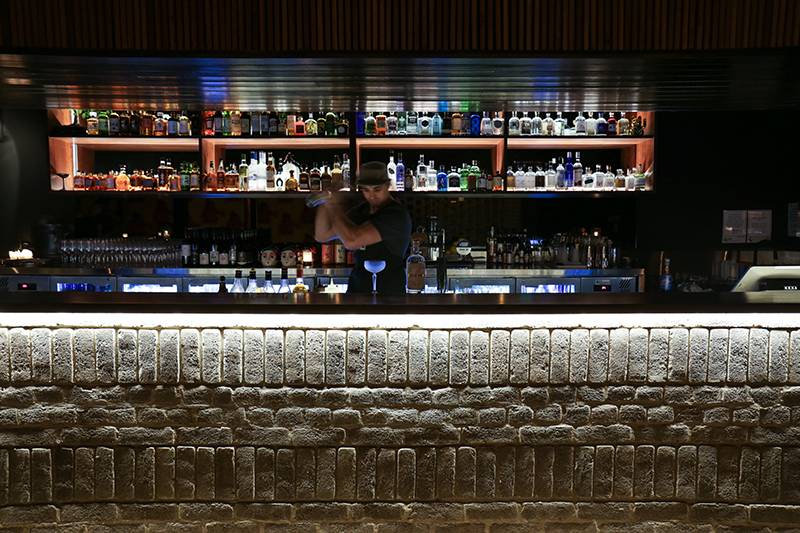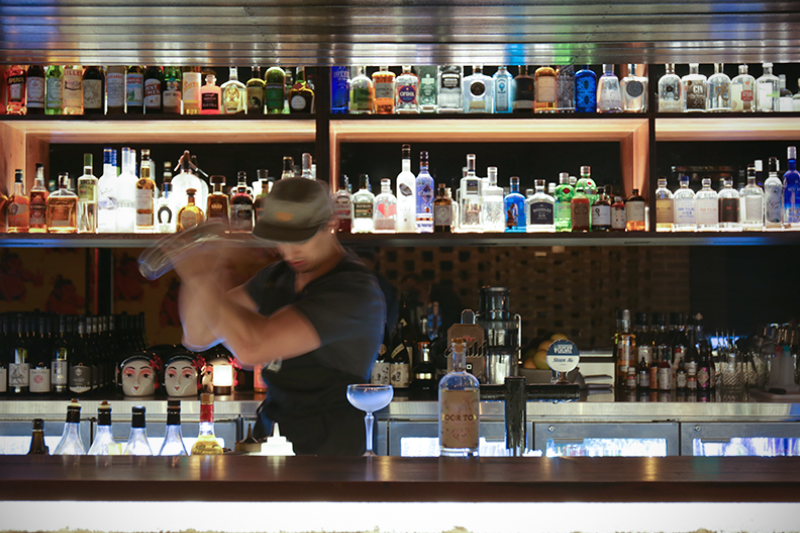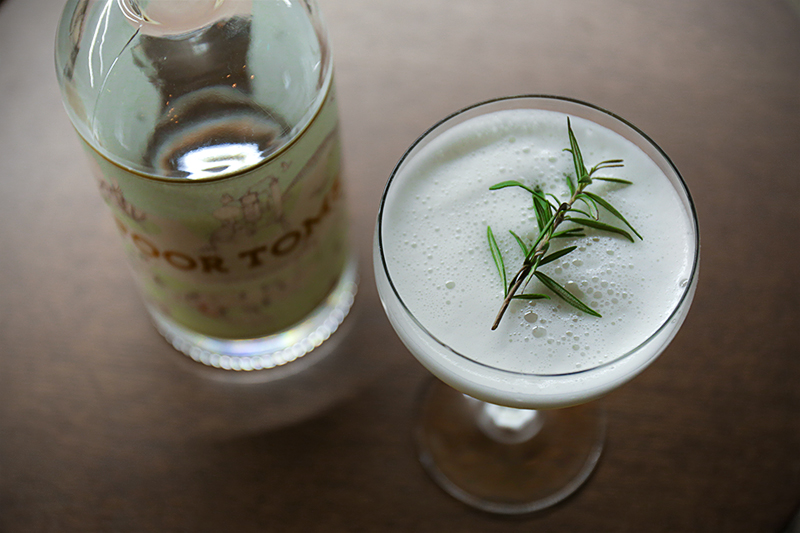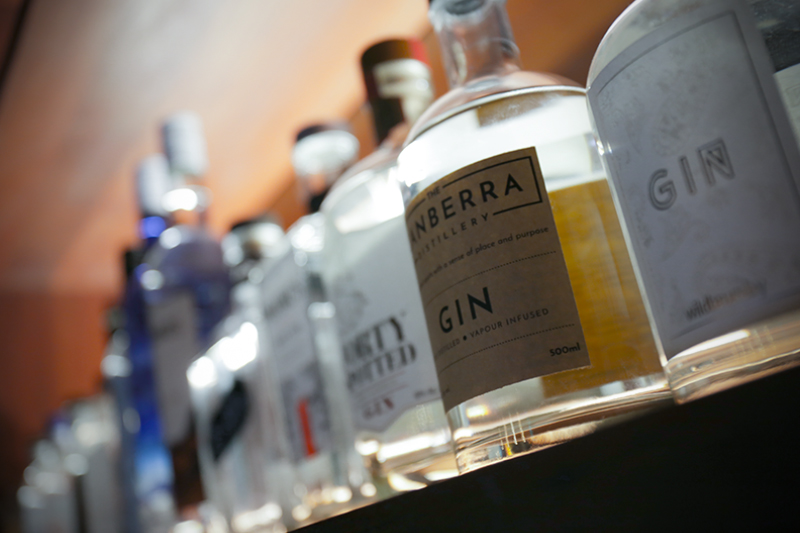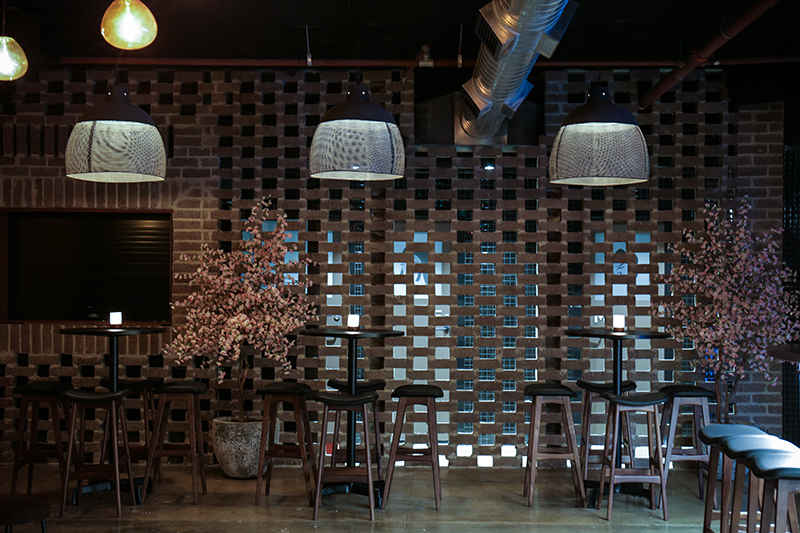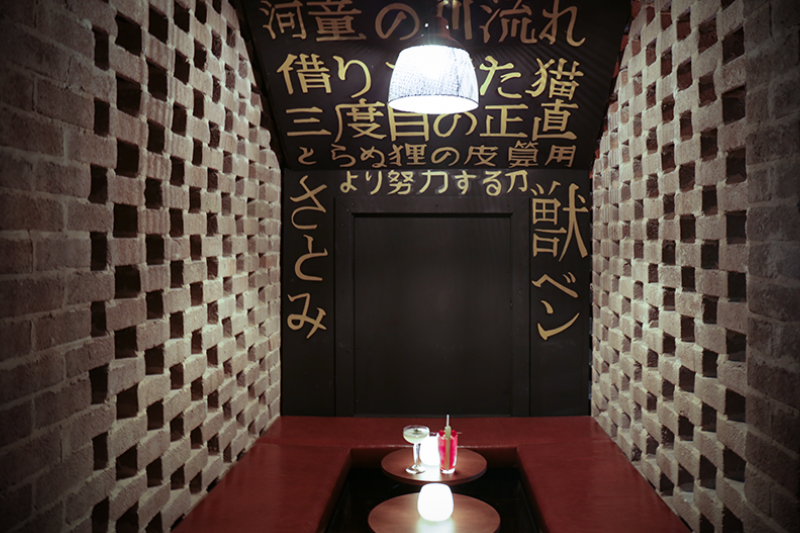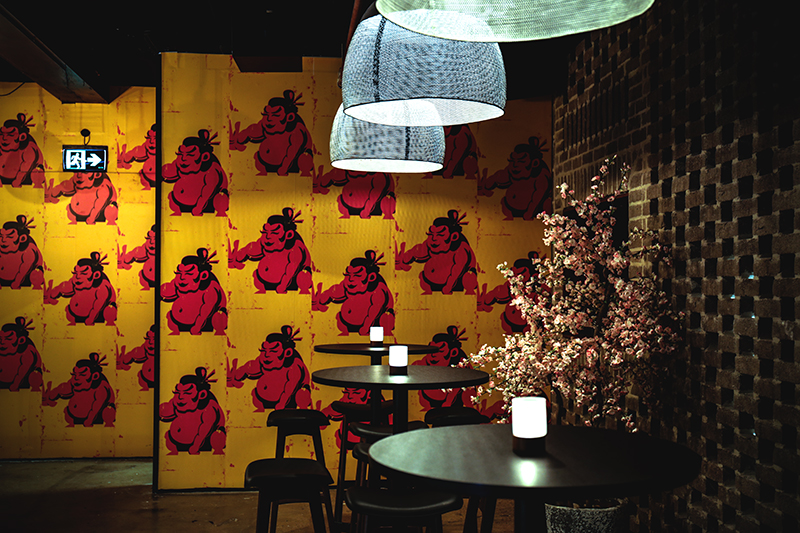 While all the noise about new hospitality venues has been focused on just about anywhere except the CBD lately, our city centre has actually been quietly getting fitted out with its share of cool new small bars.
Last week saw the opening of Bar Rochford on the London Circuit end of Melbourne Building; in a few weeks, a brand new bar will take the place of the old Tosolini's corner just a couple of blocks east; and tonight, Suke Suke opens in the basement level of Sydney Building.
Taking its name from the well-known Tasuke Japanese cheap and cheerful on ground floor, Suke Suke is a subterranean den of Japanese whisky and sake appreciation, with a killer Gin selection and premium spirits to boot.
Suke Suke is not the first bar in Canberra to take the speakeasy approach to its entry – namely through the back door – but it may be the bar with the grittiest. Seriously, one may feel like looking over their shoulder in case they get taken out by a Yakuza on their way down; which, given the very slim chance this will actually happen, simply adds to the theatre.
Yakuza averted, downstairs is mysterious and sexy, with the lights turned way down, banquette seats and deep booths, hidden nooks, Japanese pop art motifs and stunning latticed brickwork making a feature out of the (not to be used) front stairwell and the back wall.
From the bar, expect a short but smart cocktail list of reinvented classics, a Canberra-region-only wine list and a plethora of whisky and gin labels that are hard to find and easy to love. Some serious searching has resulted in a solid whisky selection here, and if you are in to gin, the range is possibly the best in Canberra, taking in standards, and a heap of top notch local drops.
A range of Japanese bar snacks are prepared upstairs in the kitchen of Tasuke. They include gyoza, popcorn chicken kara-age and… well, some other Japanese things that you may like but popcorn chicken kara-age… enough said.
General manager Jarred Calnan, previously the manager at CoCu Group's Academy and Mr Wolf, is the guiding force behind the new bar, which he says is aimed at a more mature crowd. Along with bar manager Ben Ilic, they have promised to keep the cocktail wankery to a minimum.
"Yes, we do cocktails," says 2IC Ash Whittam, "but we want to streamline things so that the non-cocktail drinkers are able to get served quickly without waiting for ages–good quality drinks without the wank!" I'll drink to that.
Suke Suke is open
5pm to 12am Wed – Sun
4pm to 12am Fri -Sat
Note: These hours are temporary as Suke Suke is waiting for a 3am licence approval.
Check out the Suke Suke Facebook page