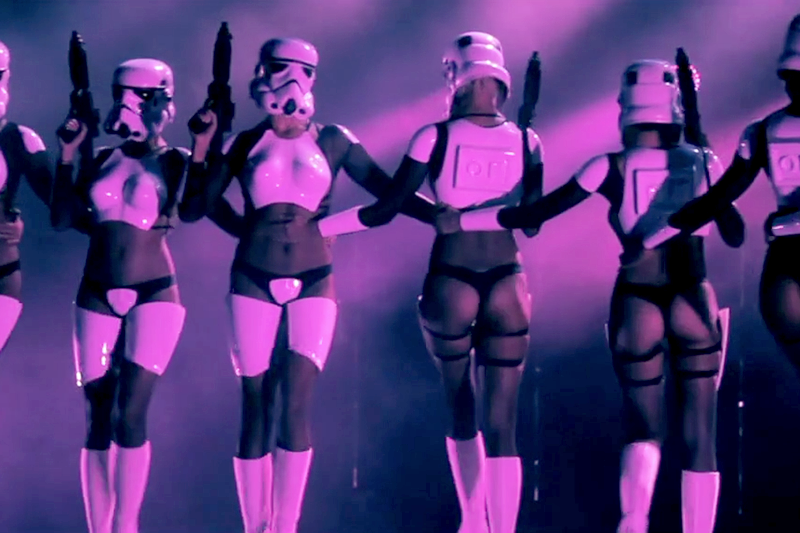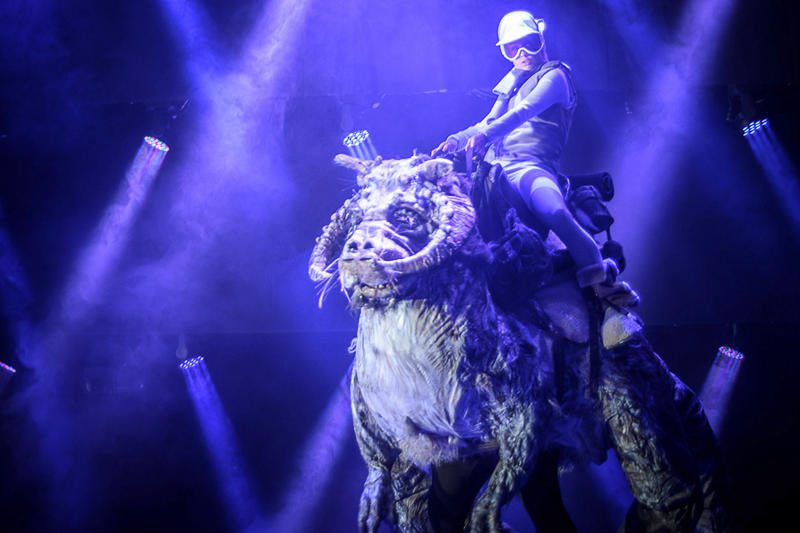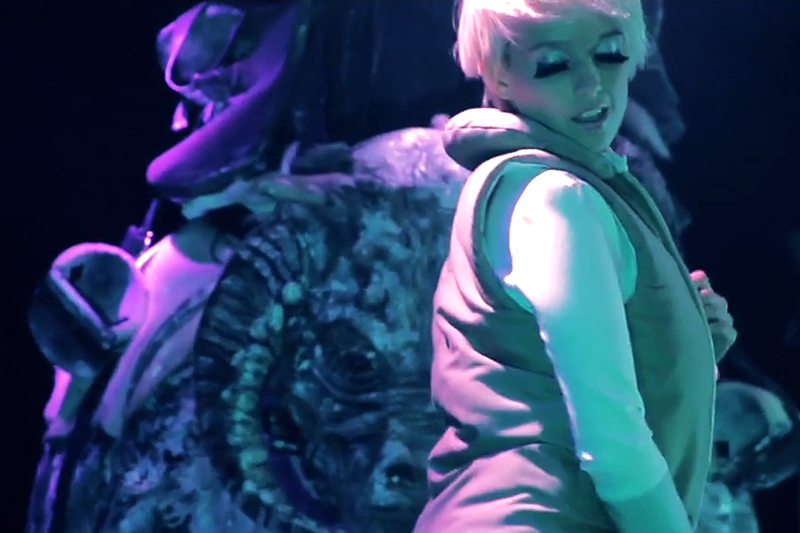 It's geeky and it's sexy. It's Star Wars as you've probably never seen or imagined before. Unless, of course, you were at the Canberra Theatre last year to witness the original version of The Empire Strips Back, in which case, you will be delighted to know that the producers have not been sued by George Lucas, and are primed to bring you a second helping of the cheeky sci-fi burlesque show that has captured the lusty heart of audiences across the country.
In the year that Star Wars returns to the silver screen, The Empire Strips Back: A Star Wars Burlesque Parody is returning for a very limited run of shows–the only Australian performances before the show heads overseas to America & Europe for an indefinite period. Last year's tour proved extremely successful, with the show traveling all the way from North Queensland, down the East Coast and over to Western Australia.
Producer Russall S. Beattie created the first run of Star Wars Burlesque in 2011. It was booked for a 150 capacity room, with the intention to run for three nights only. Those three nights sold out in record time, and the show went on to exceed all expectations. The show was initially designed for a small stage, but feeling like they had never taken advantage of a full theatre stage, the producers destroyed all the props and costumes in 2013 and rebuilt a new show from scratch. The Empire Strips Back: A Star Wars Burlesque Parody.
For those that missed out on last years show, be prepared for some seriously sexy Stormtroopers, a dangerously seductive Boba Fett, tantalising Twi'leks, a Darth with a different kind of dark side, a delightfully lukewarm Taun Taun, a lady-like Skywalker, the Droids you are looking for and much, much more!
Beattie says his productions are always evolving, and no run of shows is ever quite the same. "While the show will stay true to the high energy 2014 format, fans can expect a few extra tricks up our sleeve," he says. "We'll be introducing some brand new acts and characters, but we'll also have all your favourites from last year."
The show returns to Canberra, Sydney and Perth, which had sell-out shows on last year's tour and also head to Adelaide for the first time.
The Empire Strips Back: A Star Wars Burlesque Parody is showing for one night only on April 18.
Tickets are available from The Canberra Theatre website.