Short Eats' sky blue Kombi first drove onto the Canberra food scene in 2020 with aromatic curries and flavour-packed snacks. Co-owners Michael De Silva and 'DD' Mishra have now also opened a cafe, bringing their signature blend of flavour and fun to Woden.
Sri Lankan food is still relatively unknown to Australians who are more used to eating Indian-style curries. Michael says that many customers who visited the food van hadn't tried Sri Lankan food before, but now they're hooked!
"We found many of our customers had already come to the van in Braddon or Belconnen so word of mouth has travelled pretty far. But they're bringing their friends, so for them, it's their first time [eating Sri Lankan food]," Michael told Region Media.
"I wanted to have some Western food on the menu to kind of ease people in to try some of the more traditional things, but I didn't want to keep it purely western … you can get an Eggs Benedict anywhere you go, but you can't get it with curry hollandaise!"
This mix of traditional Sri Lankan food and modern cooking techniques is evident all over the menu: curry jaffles, Sri Lankan-style French Toast and a fusion Lankan Poke Bowl sit alongside classic rice and curry, biryani and string hoppers (rice noodle pancakes served with curry).
"Although I'm a trained chef, I learned cooking when I was younger from my Mum, who isn't a trained chef herself. So learning that way, it's traditional, there's no changing of recipes. I've added my flair to it but it's traditional."
Michael explains that Sri Lankan food usually has more depth of flavour and their curries aren't as heavy as what you might find in an Indian restaurant.
"It's not as rich, not as creamy, and not as spicy. Sri Lankan curries are a bit more balanced."
Another Sri Lankan specialty is referenced in the name: 'short eats' describes any pastry or snack. Michael describes them as a 'grab and go' meal and reminisces about eating them as an after school snack with an iced Milo or a faluda.
"A faluda is a rose sherbet drink with milk, basil seeds – when you soak them in water they kind of become like a chia seed – and two kinds of jelly. That's your basic faluda and then it goes up from there with tapioca strings and ice cream where it becomes a Royal faluda which is quite decadent. We weren't really allowed to have those as a kid: special occasions only!" he laughs.
While Michael cooks the curries, DD serves up coffees made from Short Eats own specialty coffee. The coffee beans are named after the famous Sri Lankan town of Kandy and features a traditional yaka mask on the packaging. The real wooden mask comes from Michael's parents-in-law and hangs on the wall in the cafe.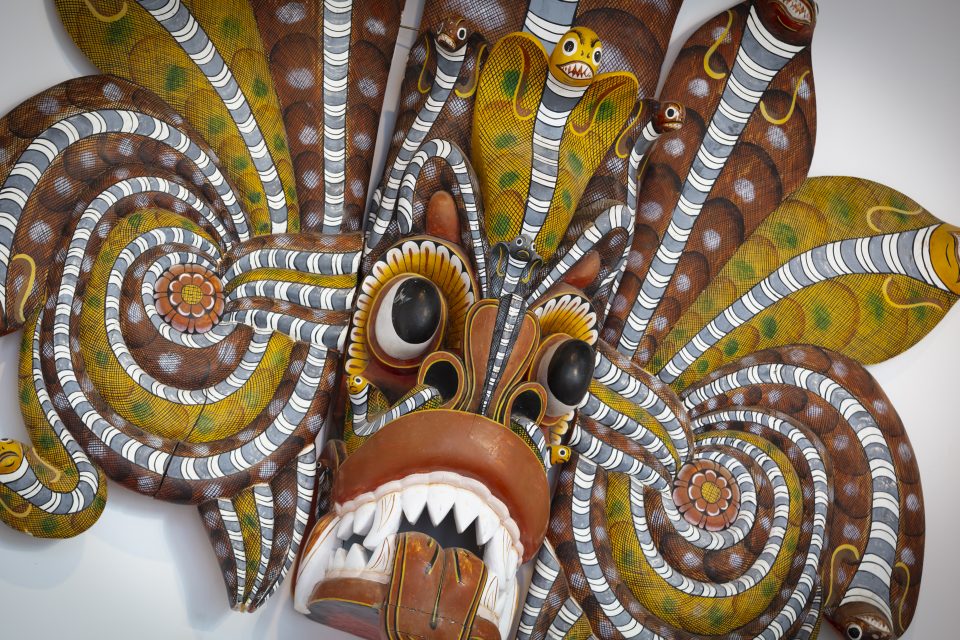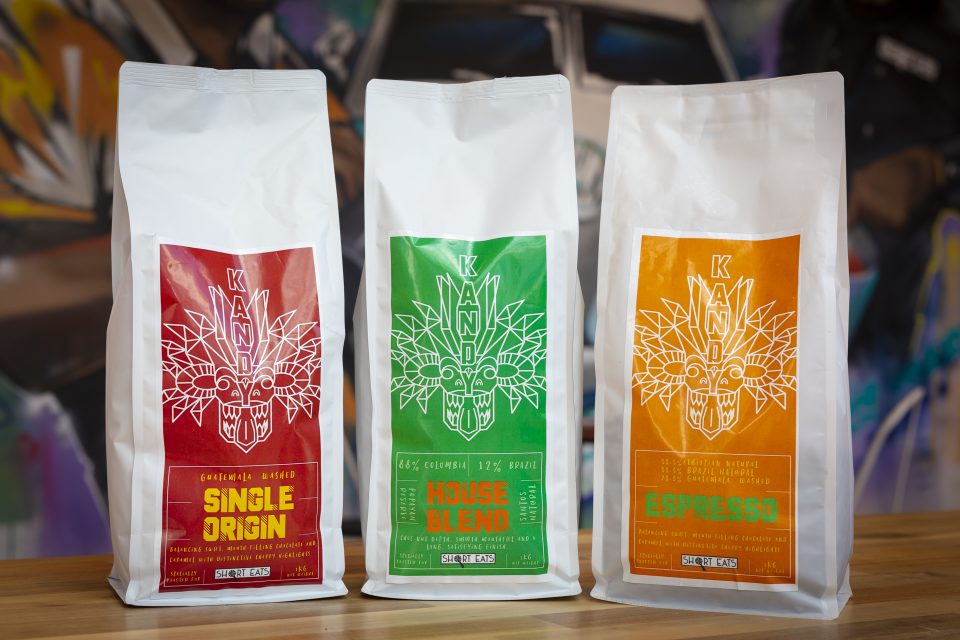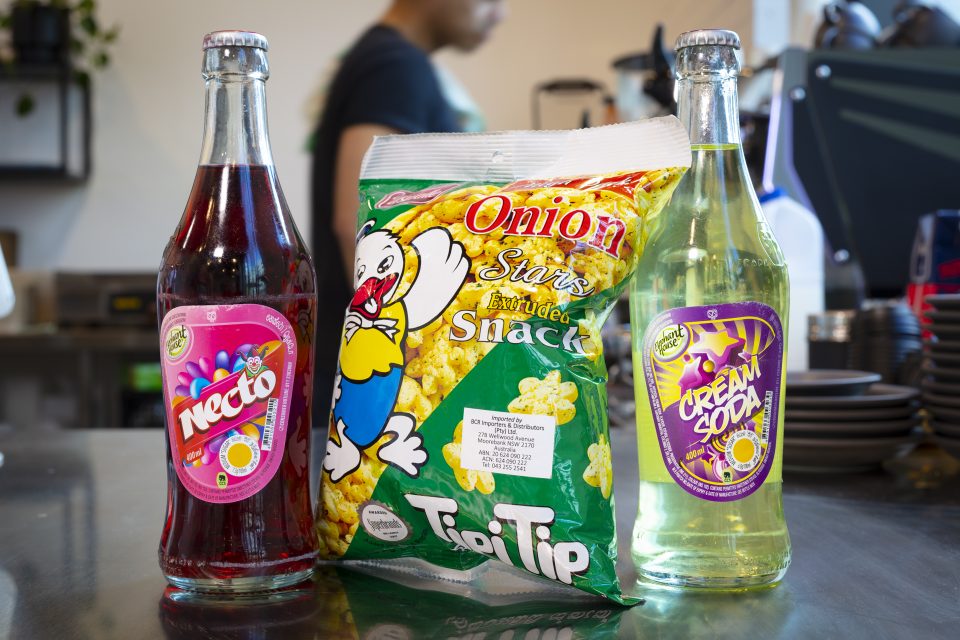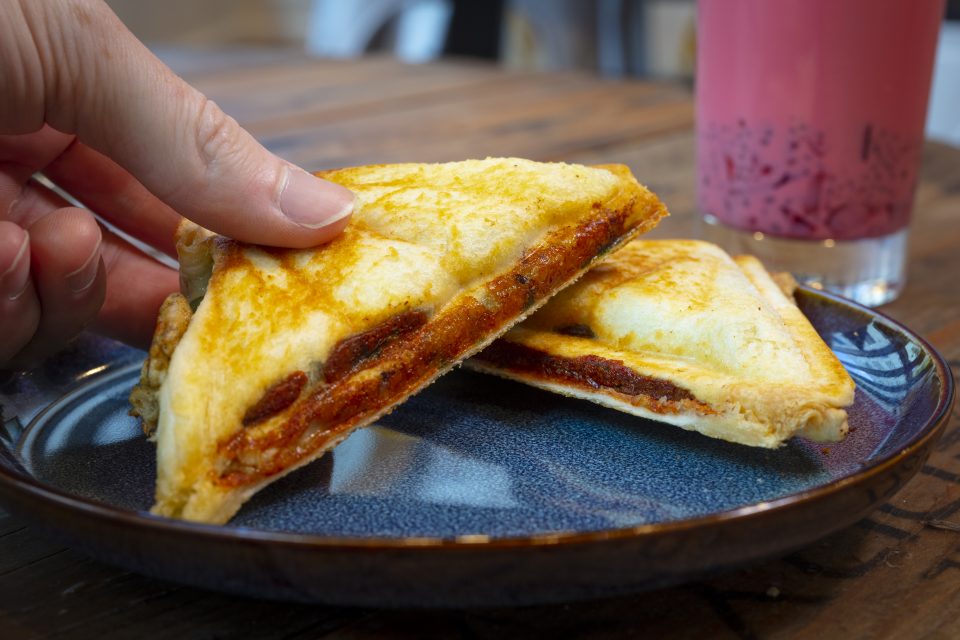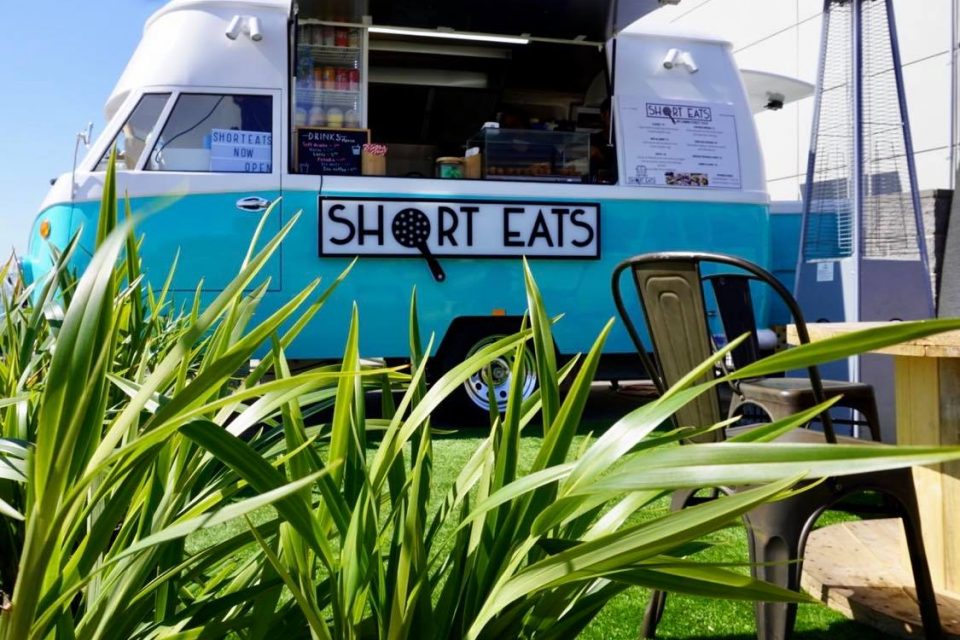 The rice and curry dish is outstanding. Three curries– we have the lamb, lentil, and kale with cauliflower – are served on rice with a vegetable pickle. The curries are aromatic and flavourful with a good spicy kick (mild options are available too). The pickle is fresh and spicy with a good sweet and sour balance and there are tiny little onions mixed through that pop in the mouth in an extremely satisfying way.
And if you're coming to Short Eats, you have to try some short eats! The pan rolls are the most popular, with several different fillings to try. Pan rolls are essentially a crepe rolled up with a curry filling, then crumbed and fried. They are crispy on the outside, and the fillings pack a lot of flavour into a small snack.
Michael assures me that the van will still be found out and about around Canberra for now, and he's hoping to use it for more events and functions in the future.
Short Eats Cafe is open Monday to Saturday from 7.30 am to 3 pm at 35 Furzer St, Phillip. Follow the van on Facebook or Instagram to keep up to date with location and opening hours.
Original Article published by Lucy Ridge on Riotact.