Little Lanka is a small family-run restaurant in Franklin, just a short walk from the tram stop at Mapleton Avenue. The dining space is sparse and simple, with a few posters of iconic tourist destinations in Sri Lanka.
But the food is spectacular.
The restaurant is run by Nelson Katale Gedara, his son Lakshitha 'Lak' Katale Gedara and their family. Nelson is a chef with over 30 years of experience in kitchens in Sri Lanka and Canberra. Customers might be familiar with Nelson's food from his tenure as the chef at popular Civic restaurant Banana Leaf.
When the family saw the opportunity to start their own restaurant, they jumped at the chance and opened Little Lanka in May. Now Nelson runs the kitchen at Little Lanka and Lak has made the big move from data analysis to hospitality (in between his studies). Mum helps out too, cooking the hoppers fresh to order.
"Hoppers are a traditional Sri Lankan food, usually eaten for breakfast or dinner," Lak told Region.
"There's a really short time to cook them, so Mum does the hoppers while Dad cooks all the other dishes."
Hoppers are savoury pancakes made with fermented rice flour. They're fried in the shape of a bowl, with crispy edges and a soft, spongey centre.
When I visit for dinner with friends we order the hopper pack, which comes with an egg on top, sprinkled with tasty spices and a side of sweet and sour relish. We also get some string hoppers, which are small pancakes made of vermicelli noodles, and some curries to share.
To start we have some stuffed roti, a 'short eat' which is packed full of spices and flavour. Lak explains that 'short eat' is a Sri Lankan colloquial term for a snack.
"Some of the food we serve here like the buns and short eats are actually quite rare to find," Lak said.
"Because it's a street food, not all the chefs know how to make them but Nelson does everything."
We also share a dish of kottu, an ingenious dish that takes leftover roti bread and elevates it to something special. The bread is chopped into 'noodles' and stir-fried with vegetables, egg and spices. This kottu is really tasty and filling. We bravely order it spicy but it's a manageable level of heat.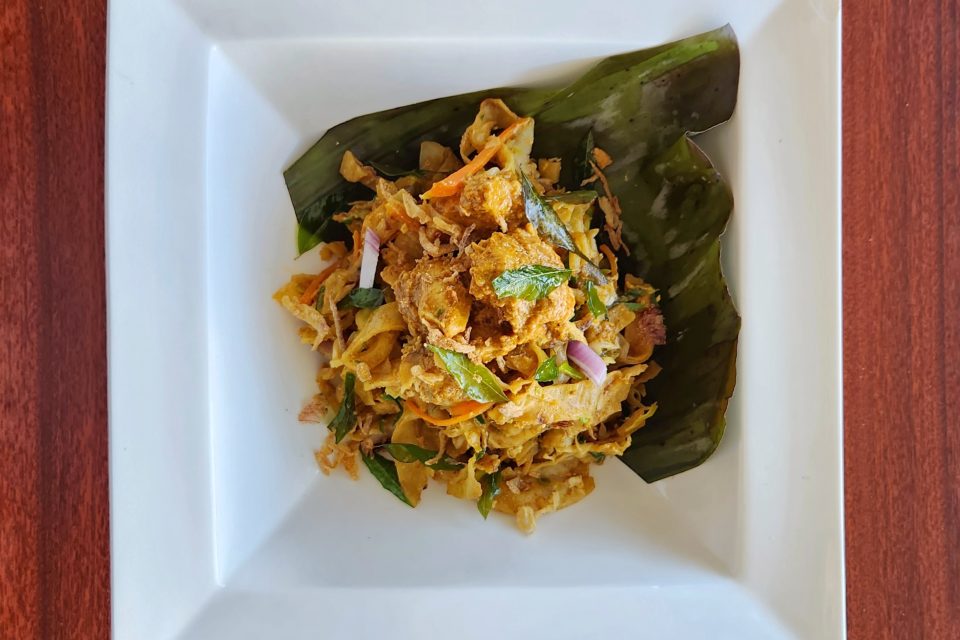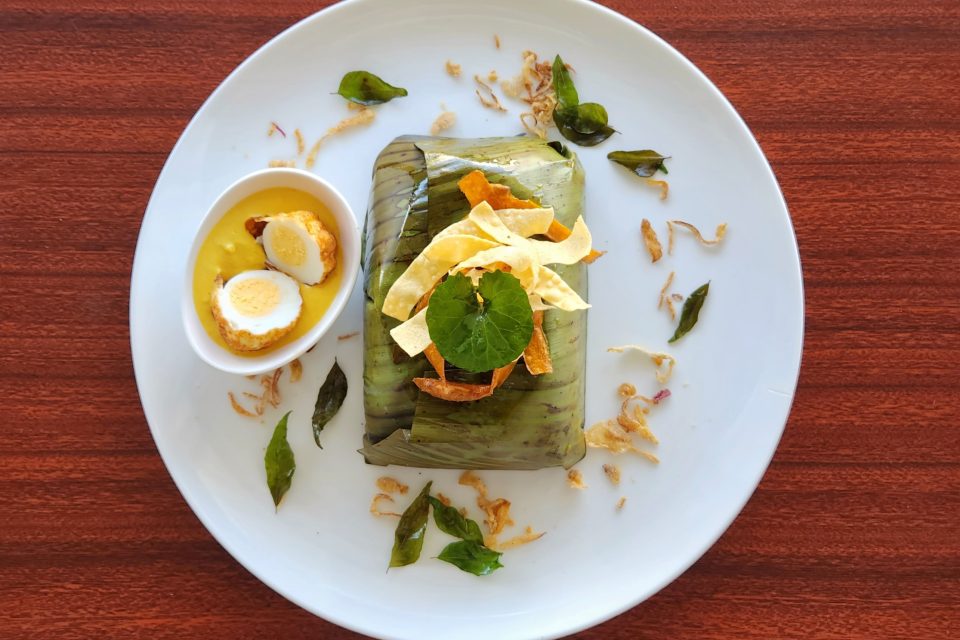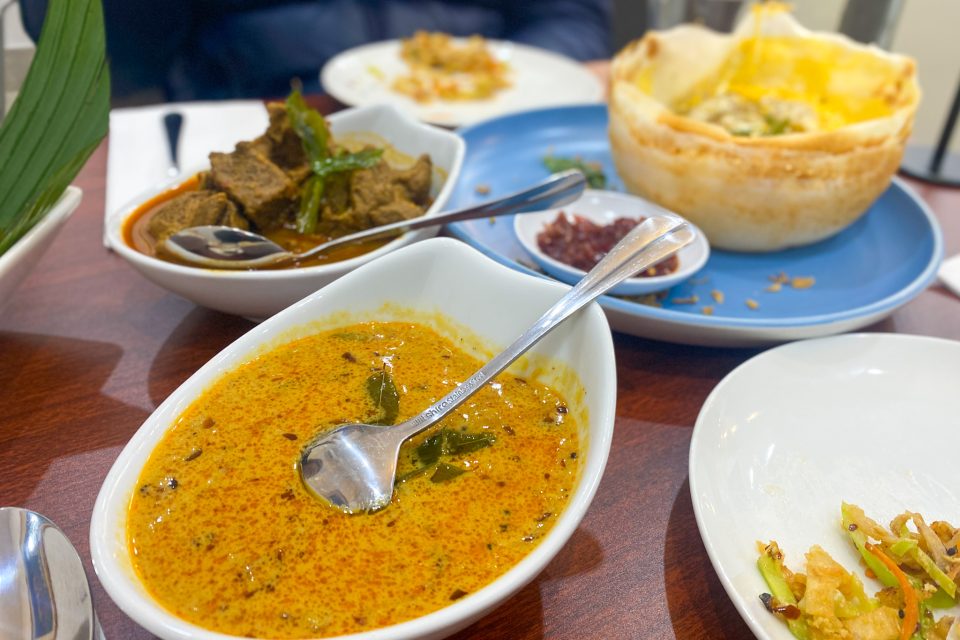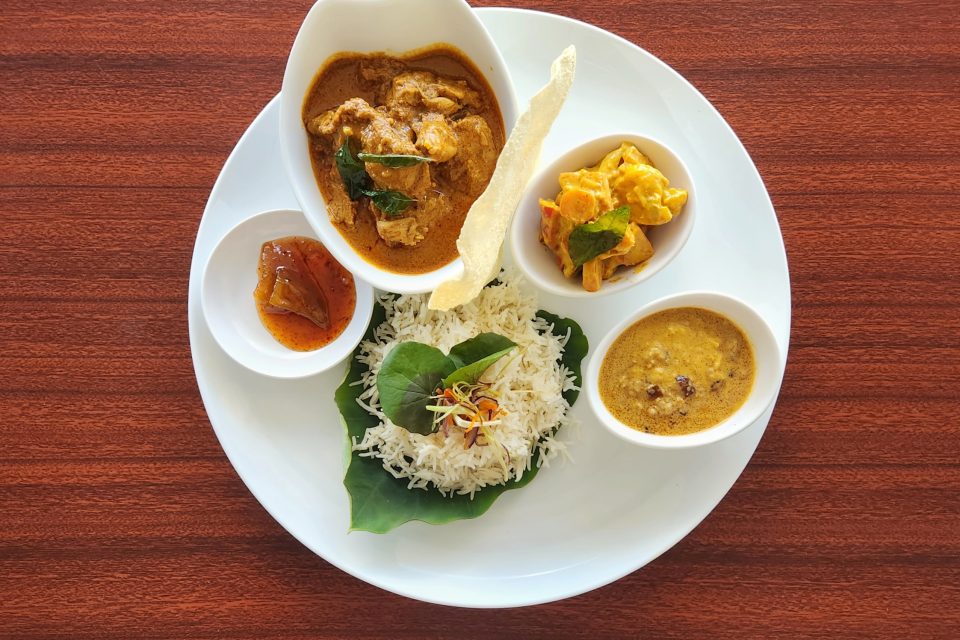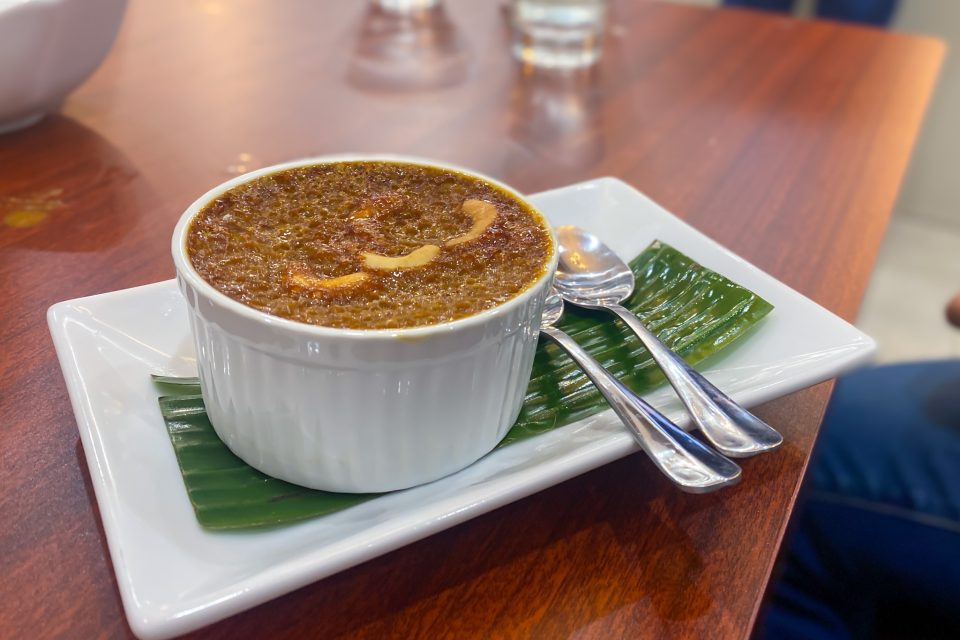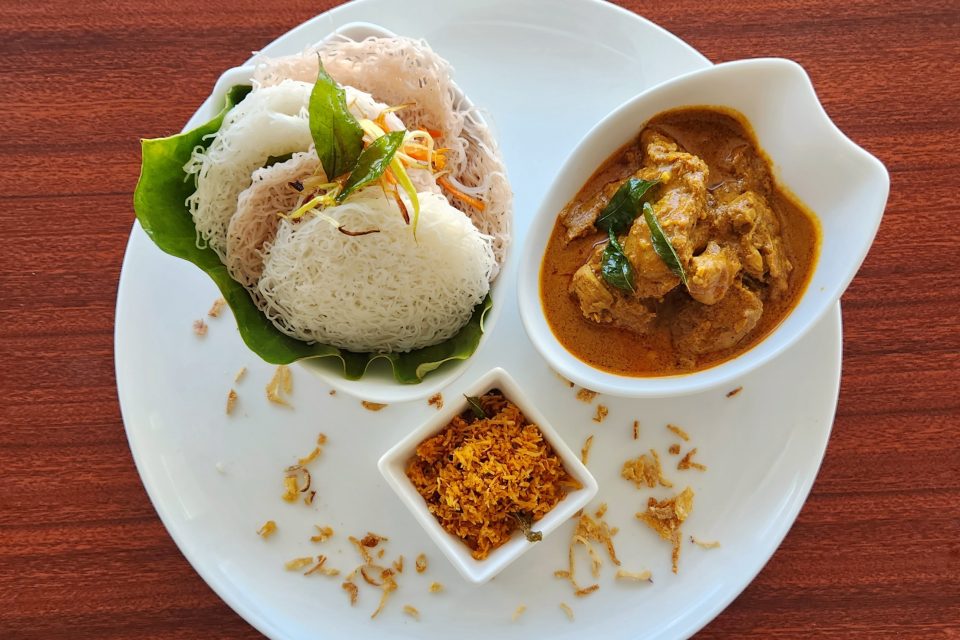 The lentil curry is incredibly aromatic and the lamb curry is super tender. We also grab a spiced coconut sambal and a dry chilli paste, which is surprisingly sweet while still packing a fragrant chilli punch. Mopping everything up with the hoppers is so satisfying and delicious.
Little Lanka does a big takeaway trade, but it's worth dining in to have dishes like hoppers and kottu made fresh. The dishes are also beautifully presented with garnishes like crispy sweet potato crisps on top of the kottu.
For dessert, we share watalappan: coconut and jaggery (coconut sugar) pudding. It's creamy with a dark, caramelised sugar taste. The perfect way to end a meal!
Little Lanka is located at Unit 82/2 Manning Clark Crescent, Franklin. They are open from 4 to 9 pm Tuesday to Sunday for dine in or take away.
Visit Little Lanka's website, or follow them on Facebook.
Original Article published by Lucy Ridge on Riotact.