Hiroshi Yamaguchi sure knows his stuff.
He was trained in woodworking at a traditional private school in Takayama, Japan, a town with a reputation for turning out the world's most impressive carpenters for over 1000 years before he brought his skills to Canberra in 2015 to establish KOITOYA in Fyshwick.
He's now the name behind countless pieces of custom wooden furniture, not least of all a courtyard table commissioned by the Australian Catholic University in Watson, hewn from trees on its campus in a several-year process. He also runs evening woodworking courses.
One of his latest creations has even made it to Australia's seat of government.
The 'History Pen' is one of several items stocked in a new-look gift store at Parliament House.
President of the Senate Sue Lines and Speaker of the House of Representatives Milton Dick reopened the shop on 13 September, following its first refresh in 27 years.
"The range of new products in the Parliament Shop comes from suppliers in every state and territory in Australia," Speaker Dick said.
"In fact, many of the unique products stocked in the shop have a direct connection to this building and this special site – the heart of the nation's capital. It is so important that we have the best products our country has to offer from our talented Australian-made businesses."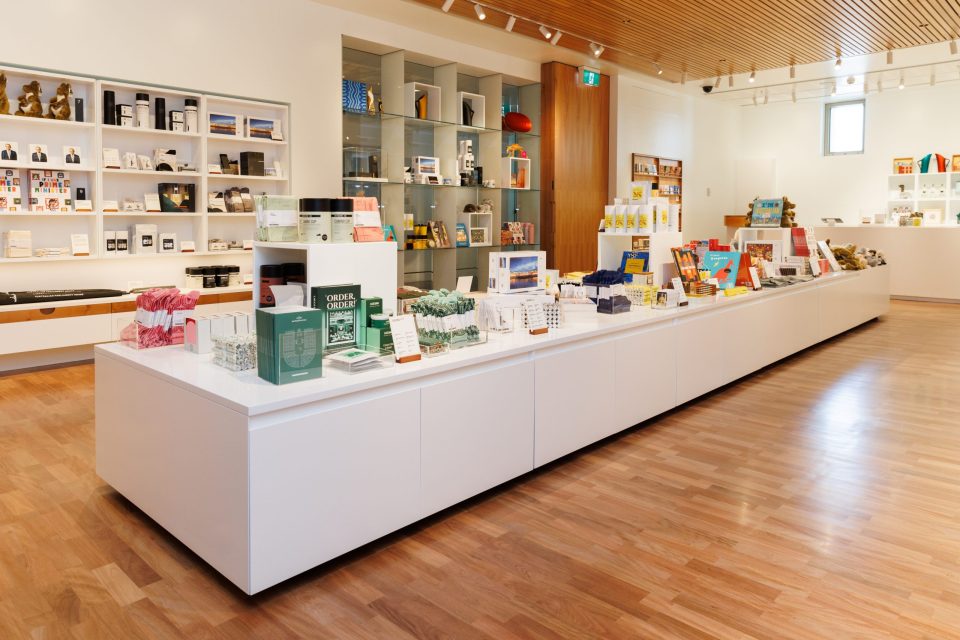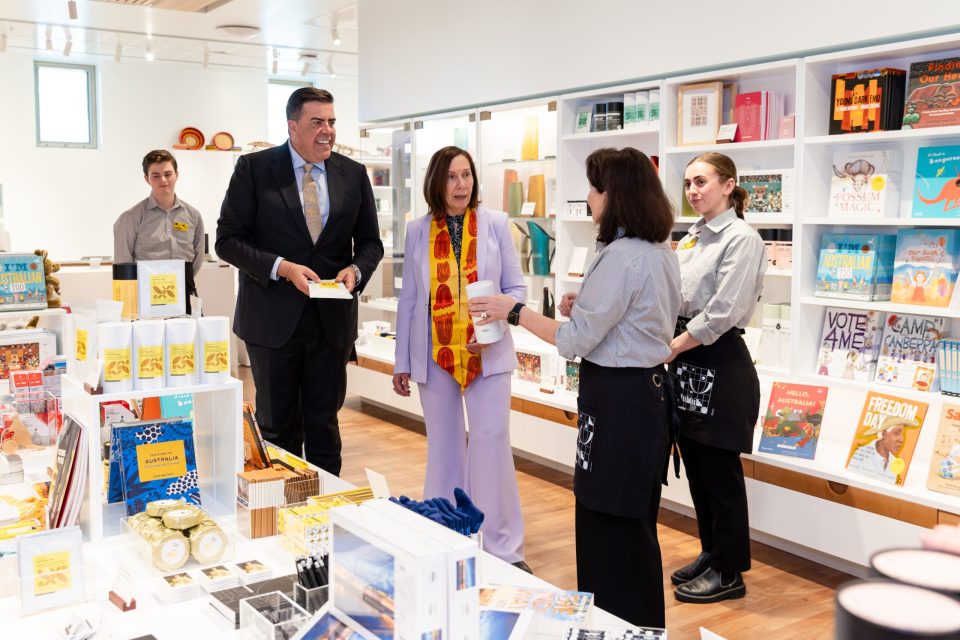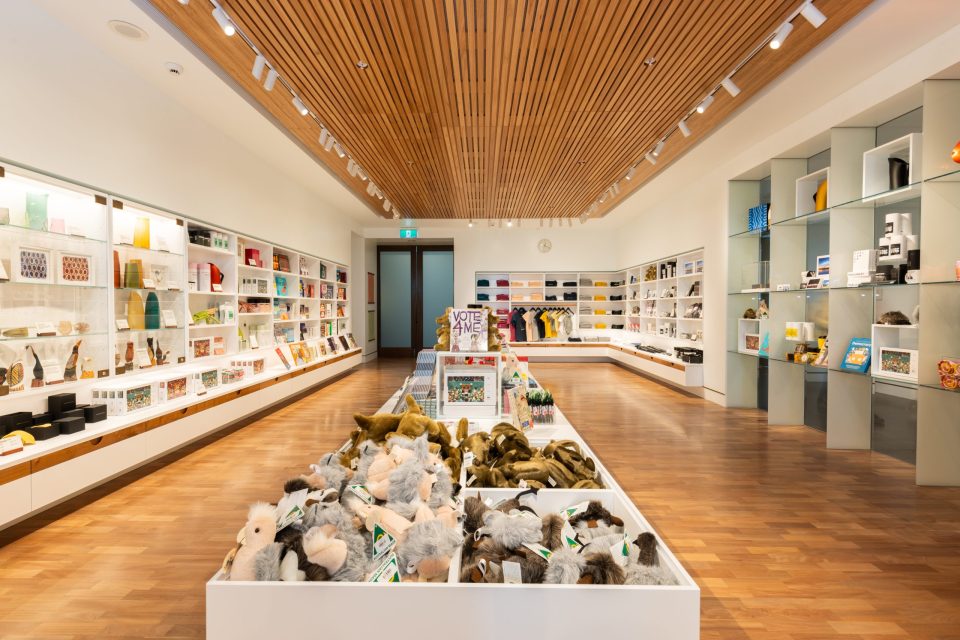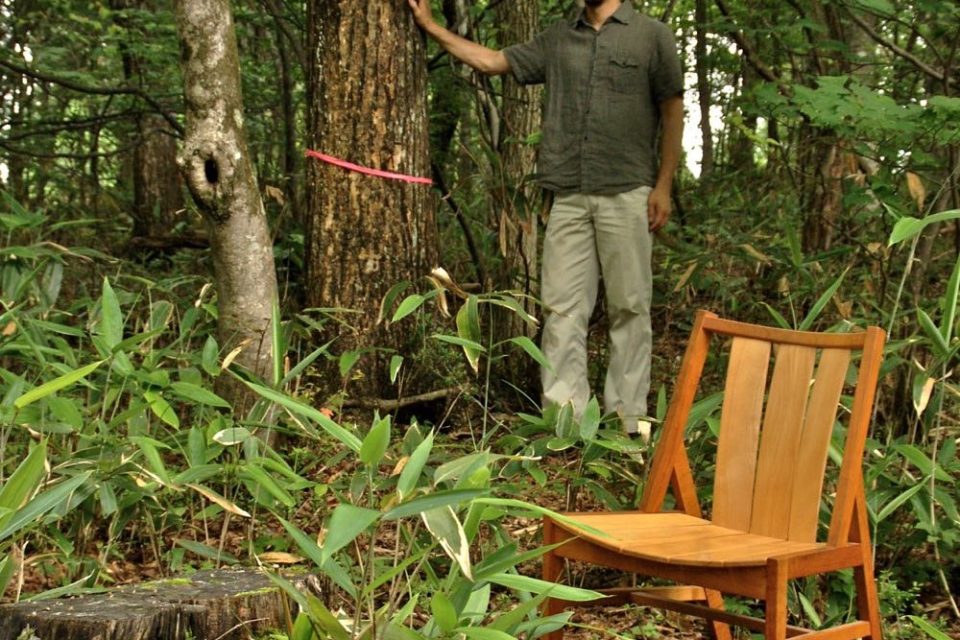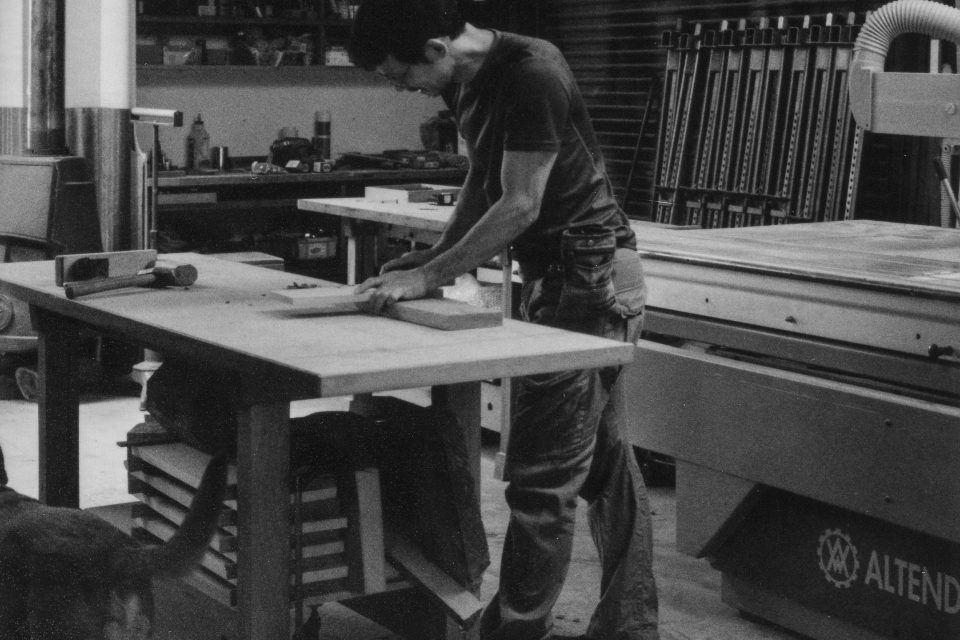 Other stars include 'Chamber Socks' designed by Canberra artist Estelle Briedis, honey soap made by Honey and Glow in Googong from honey harvested from the Parliament House hives, LEGO chamber puzzles from QPuzzles on the Gold Coast, custom souvenir rings designed by Swell in Canberra and made by Cash's Awards in Victoria (also behind the AFL premiership medallions and the Brownlow Medal).
As for the History Pen, while it might look like any other posh fountain pen, Hiroshi says the origin story is "significant".
The wood traces its roots back to a 1917 wool store in Fremantle, Western Australia, and from there to the pergola in the Prime Minister's courtyard when Parliament House was constructed in 1988.
It stood over eight prime ministers until 2021 when the courtyard was renovated and the wooden beams – now severely weathered – wound up in a local stockyard.
Parliament House staff later approached Hiroshi with plans to turn them into "unique ballpoint and fountain pens" to celebrate the building's 35th anniversary.
"There's a lot of timber, but when it's checked and weathered, we can't really use it, so we have to get rid of the damaged surface, but the inside is quite beautiful," he says.
"We've probably used about two beams."
Numbers are capped at 500 pens of the ballpoint variety and 80 fountain pens, individually numbered and in their own special case. The pens are available in-store and online for $190.
"It's very popular, and we're so excited about people liking those pens."
Local "surface designer and screen printer" Estelle Briedis is equally excited her pattern features in the shop, too.
The 'Chamber Socks' are exactly that – socks featuring a geometric design inspired by the seating plan of the Senate and House of Representative chambers, with colours to match.
It previously made an appearance on tote bags with leather-bound handles inspired by old Hansard books, but Estelle worked with Melbourne-based company Otto and Spike to translate it to something stretchy and wearable.
"It was quite a process to get it right and stay true to the design while making sure it could still work with the machinery that creates the socks, but it was pretty fun," she says.
Estelle graduated from the School of Art and Design at the Australian National University (ANU) in 2015 and has set up her own art and design business, with other items in stores all over Australia.
Her specialty is "creating original hand-drawn pattern designs paired with functional contemporary craft applications for the home".
"I create abstract kinds of geometric prints as my main focus, but occasionally branch out into commission work," she says.
"I just feel really privileged to be among the few people who got to put stuff in the Parliament House gift store."
The Chamber Socks are available in-store or online for $22 each, in Small (2-8), Medium (7-11) and Large (11-14) sizes.
The Parliament Shop is open from 9 am to 5 pm, Monday to Sunday, and 9 am to 5:45 pm on sitting days.
Original Article published by James Coleman on Riotact.