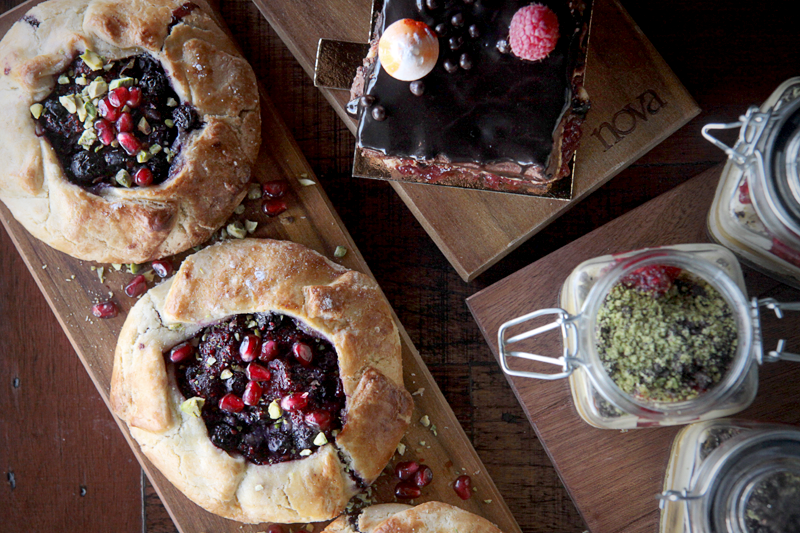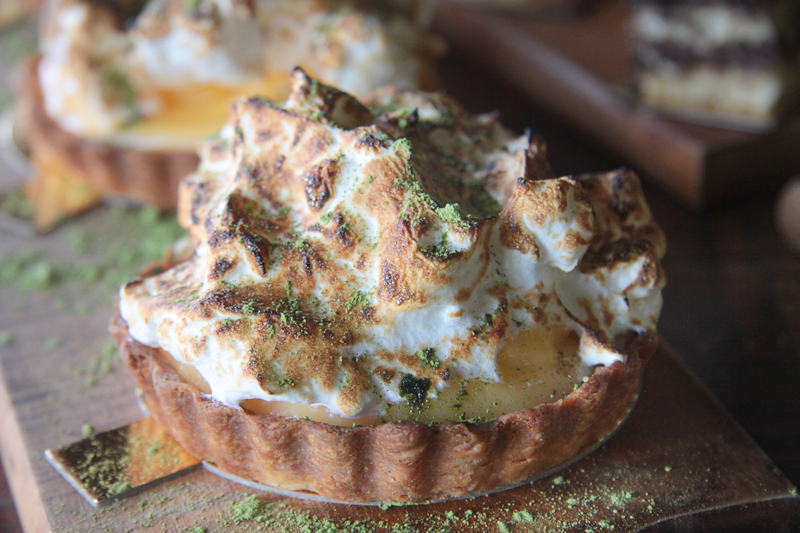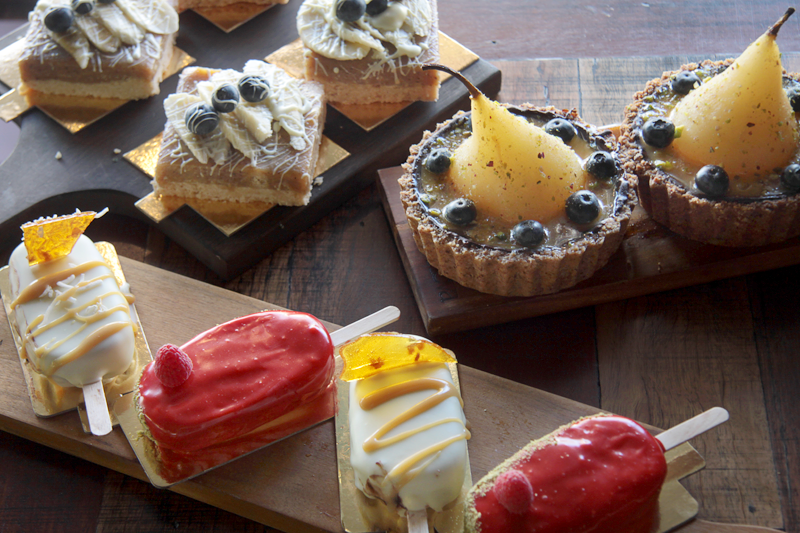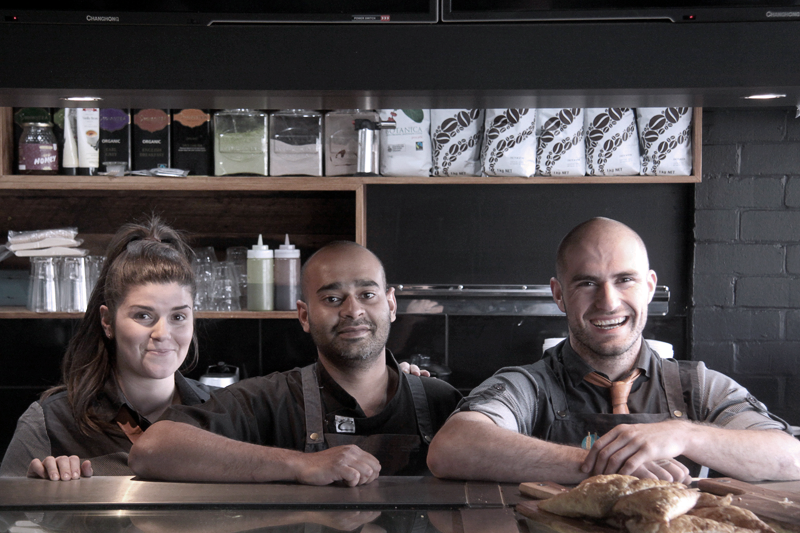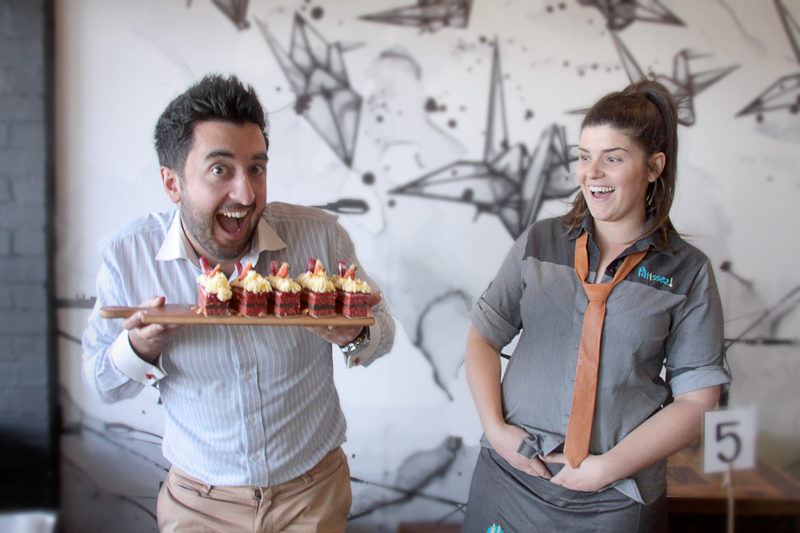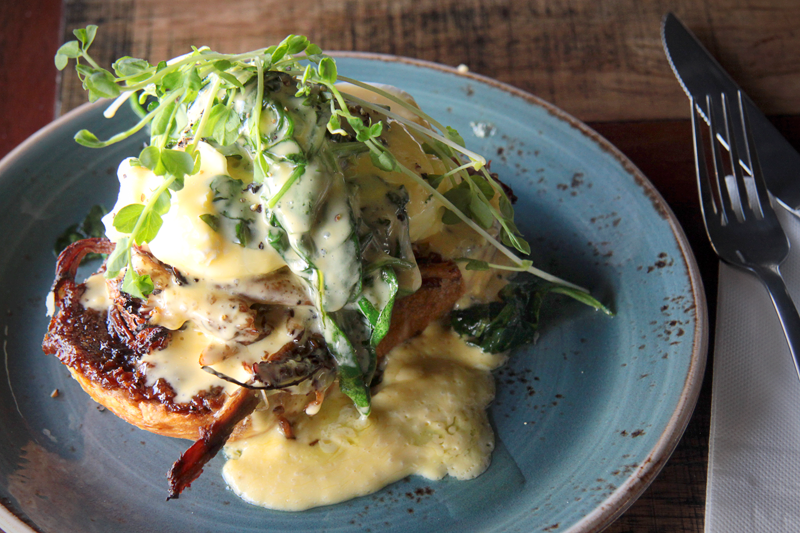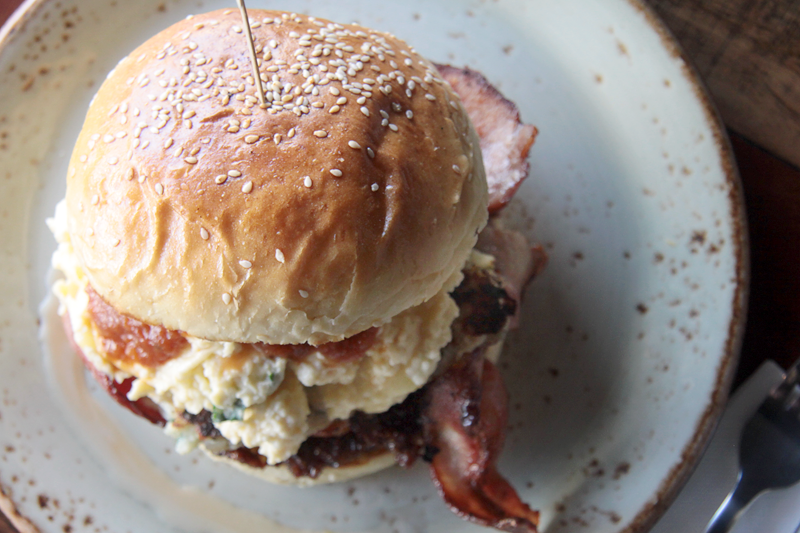 I don't follow shows like My Kitchen Rules, so I don't know why Canberra mother/daughter team Gina and Anna Petridis were voted off in the first week. But if the treats on offer at Pâtissez–the little pâtisserie café they have recently opened on the Lawns in Manuka–are anything to go by, the judges may have pulled the pin on these ladies prematurely.
I met with them this week–just as fellow Canberra reality star Jason Roses of Big Brother fame popped in to wish them well–to find a cute and busy little café with a fun buzz and a serious offer of sweet stuff on display that will have you seriously questioning why you quit sugar! Typical of what to expect are lemon meringue tarts sprinkled with matcha–a green tea powder–and their own take on Black Forest, a combination of chocolate parfait, crème brûlée, nougatine, berry coulis gel and a dark chocolate glaze. Eclairs are filled with pistachio French cream or caramelised white chocolate & rhubarb or salted caramel & peanut butter.
Gluten-free offerings are no poor relations here. Poached pears are set in a vanilla bean bavarois & almond pastry crust, lined with dark chocolate, drizzled with citrus syrup and topped with pistachios & blueberries. A banoffee is gluten free biscuit base with a fresh banana centre, topped with creamy banana caramel toffee.
Served hot, expect spinach, feta and pine nut Danishes, or bacon jam scrolls. Yes, bacon jam–you heard correctly. Their bacon jam is an obsession here. The result of some kind of OCD Gina and Anna share, it is a smoky-sweet reduction that works equally well on pastries and in savoury dishes.
Not that they are doing it all themselves though. They have partnered with Ismael and Astrid Toorawa, a husband and wife team originally from Mauritius, with serious credentials and twenty years experience as pastry chefs between them, who have worked for the Petridis family in another of their café businesses before becoming partners. The sweet creations on display are a result of daily collaboration between all, and are expected to change with the seasons.
As well as mouthwatering pastries, Pâtissez does a ridiculous range of 'Freakshakes' that promise to send social media into overdrive; and quality coffee from Manly based outfit Belaroma. The coffee machine is manned by Dimitri Petridis (Anna's brother), who has grown up in the café game; and milk is unhomogenized Jersey milk from Tilba Dairy.
Some very interesting breakfast and lunch dishes–all with quirky names–round off the offer here, one of which is already showing signs of legend-in-the-making status. Get Pig'd is Eggs Benedict on steroids–two poached eggs with hollandaise, tender slow roasted pulled pork and that bacon jam, with wilted spinach on crusty bread. Try this. Really… And then grab a pastry, because reality television notwithstanding, the pastries here are the real stars.
Pâtissez is located on The Lawns Manuka.
It opens from 7am daily.
Check out the Pâtissez facebook page here.