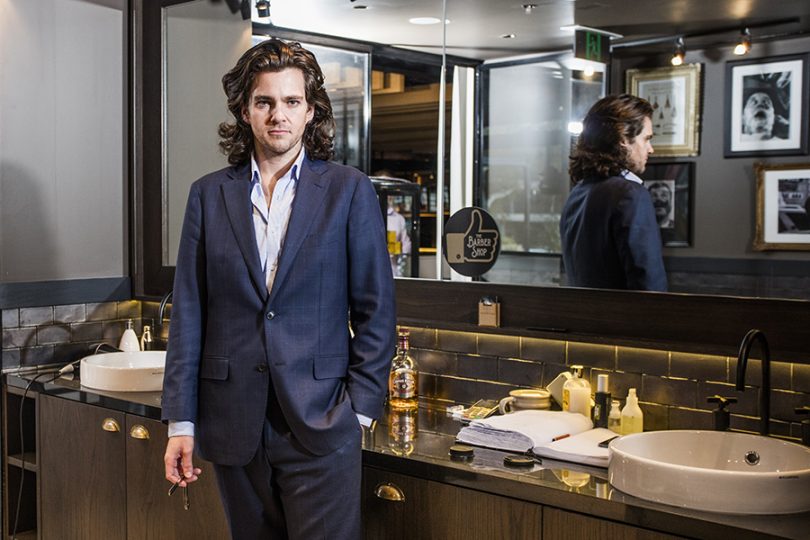 QT Canberra ups the ante on the timeless art of gentlemanly grooming with The QT Barber Shop launch of their premium cut-throat shave offering Mr Bond – just in time for Father's Day. The introduction of this treatment coincides in no small part with the arrival in Canberra of QT's Head Barber, Kristian Jones…
Kristian is a sharp cutting, close shaving scissor-smith with a wealth of knowledge on what works for the modern gentleman and a life-time membership to the 'by-invitation-only' British Barber Association (BBA).
With a grooming prowess that promises to have you looking razor sharp and silky smooth, Kristian's hero treatment Mr Bond starts with a steaming scented hot towel to soften the beard before applying an anti-inflammatory shaving cream with a luxurious badger hair brush.
The next step involves a two-step traditional cut-throat shave for the closest shave you're ever likely to experience and then it's all about hydration and relaxation; an eye masque is applied to help rehydrate the area to its youthful best while a hand or shoulder massage is performed from the chair. The experience concludes with a cold towel to close the pores, a spritz of aftershave and a final layer of moisturiser.
Mr Bond adds to the Barbers of QT Canberra haircut and The Don shave repertoire, so if you are after a close shave, a tipple and a chinwag, hunt down a Mr Bond appointment with Welsh-born Kristian – he's good for advice on everything from whether to tie-or-no-tie at the races, to who'll win the English Premier League, and he's generous with the Chivas.
All Chivas and chinwags aside, here's the run-down of QT Canberra's Barber Shop treatments:
Mr Bond Shave: A 40 minute straight-edged razor shave, arm or shoulder massage and eye mask which retails for $89.0
The Don Shave: Our signature QT-straight-edged razor shave will have you looking Don Draper dapper in 30 minutes retails for $50.0
Haircut: From classic styles to modern transformations, this is the ultimate barber shop cut which retails for $50.0
Beard trims, eyebrow and moustache tidies also available.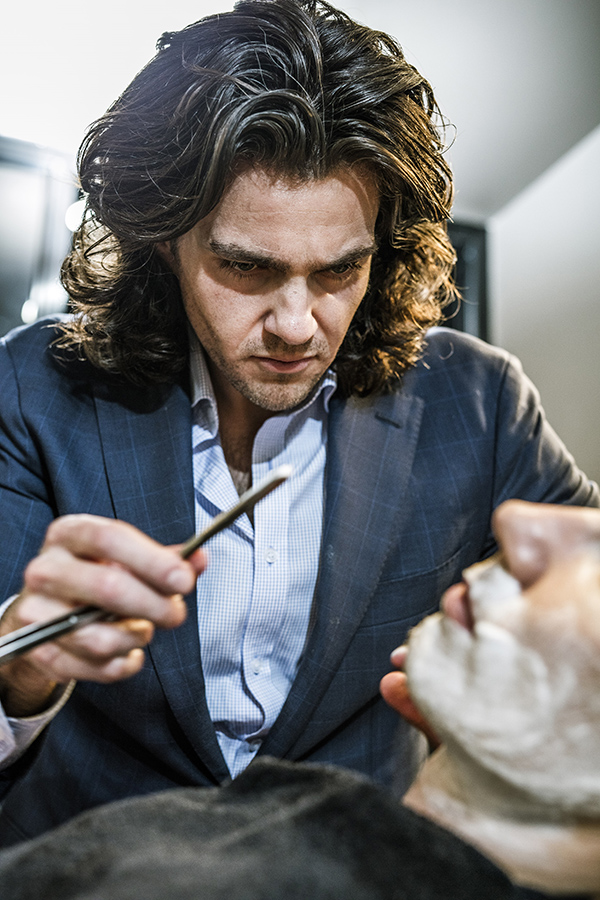 Gift vouchers for specific Barber Shop treatments and QT Gift Cards are anticipated to be in hot demand this Father's Day with QT Canberra's new 'Mr Bond Shave' making the perfect gift for a fashion-forward dad. Gift cards and vouchers are available for purchase on the website and in the hotel.
To celebrate the launch of 'Mr Bond' to the QT Barber Shop menu, gents visiting for The Don shave in August will be invited to upgrade to our new treatment with compliments from QT Canberra.
For more information or to book, call or email The QT Barber Shop at QT Canberra on 02 6267 1267 or [email protected]