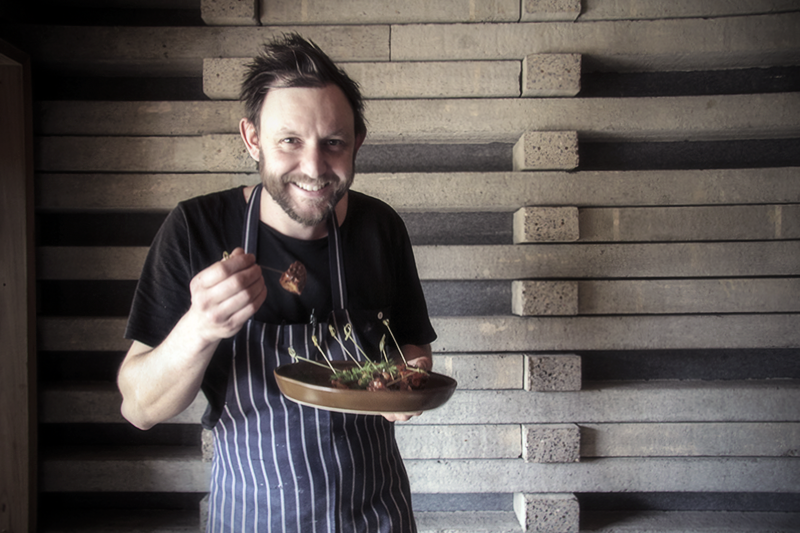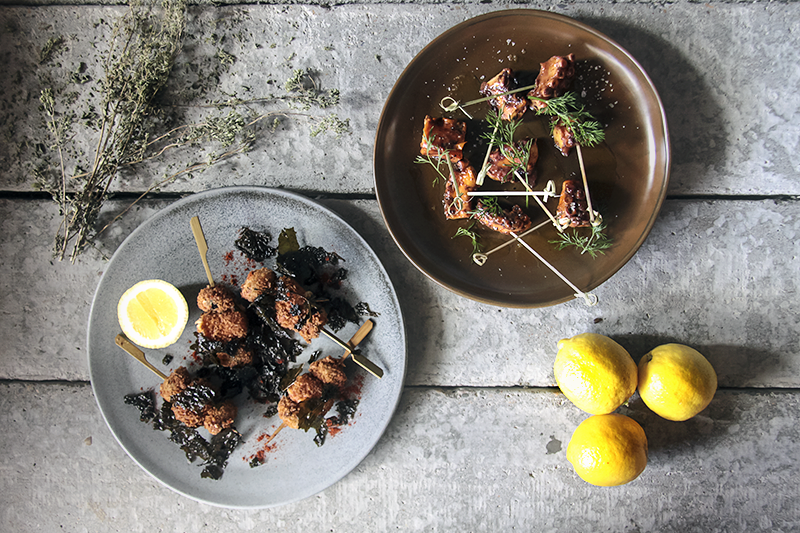 If you are heading to the Greek Film Festival tonight at Palace Electric, make sure you get there early enough to taste the delicious Greek inspired canapés that will be served during the launch party. Chef Sean McConnell of newly hatted and uber cool eatery Monster has put his own twist on Greek favourites to come up with some very special little morsels. He invited me to pop in and check out two of them yesterday and all I can say is "nailed it."
"I want to make sure that the flavours are authentic," he says, slightly guilty of overreach, but nailing it nonetheless. "My sister-in-law is from a Greek background, and I've had plenty of exposure to the cuisine," says the chef more renowned for the contemporary Australian dishes he pushes out at the restaurant Good Food Guru Terry Durack was so enamoured with that he bizarrely included it in a list of Sydney's best restaurants last year.
Yes, expect authentic flavours–the least you should expect from a guy that can actually pronounce kefalograviera–but not necessarily authentic technique. As for kefalograviera, McConnell is wise enough to know that this is the good stuff when doing saganaki, rather than the more popular–and dare I say–rubbery haloumi. As for saganaki, he's thrown the pan out altogether (yes, saganaki actually means pan) in favour of oven baked, panko crumbed and skewered cheese pieces. And he's given preserved vine leaves the Japanese nori treatment, flat baking them and then crumbling them over the cheese. Verdict: Really, who needs pans?
He's also doing octopus. Proper octopus with big fat tentacles the size of sausages–not those little spidery babes–cut into fair sized chunks just like any Greek would demand. The twist here is that he's done it in the sous vide style. Vacuum sealing and submerging in a water bath for hours on end is actually the best way to get this animal to its most tender state, even if most hardy Greek fishermen insist that beating it against the rocks and hanging it to dry is better. Of course, it is finished on the grill just before serving, with a squeeze of lemon and a sprinkling of oregano. Boom!
There will also be spanakopita, that most delicious of pies, as well as lamb gyros and a mussel and tomato pilafi. I didn't get to see those today, but if the occy and the baked and crumbed cheese are anything to go by, the Greek Film Festival will be as much a celebration of food as it is of celluloid.
Check out our article on the Greek Film Festival here
Check out the Greek Film Festival website