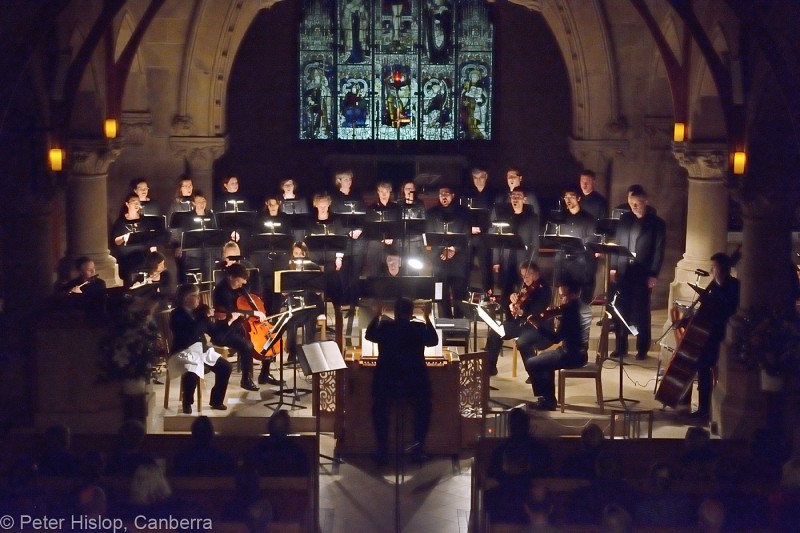 Aspiring restaurateur Paul Eldon is on the cusp of opening brand new restaurant and bookstore Muse in Kington's East Hotel, an exciting new venture in the local hospitality space. And while Paul is passionate about his new venture, something he is equally as passionate about is his singing.
Paul is one of the founders of Coro, a Canberra-based not-for-profit chamber music ensemble, committed to presenting a diverse program of performances to Canberra audiences. Paul's mission in forming Coro back in 2012, was to work with the best singers in the ACT and to provide a platform for collaboration with other musicians, both local and interstate.
Since its first concert in 2012, performed to a sold-out capacity audience at The Wesley Music Centre, Coro has aimed to enrich the cultural life of Canberra, and to challenge its singers by presenting classical music concerts in less conventional formats.
This Sunday, 26 July, Coro will be performing a very special version of Handel's Messiah at St Paul's Anglican Church in Manuka. Guest Conductor Joseph Nolan (Organist and Master of the Choristers, St George's Cathedral, Perth) will lead the choir in a rare performance of the 1742 Dublin premiere version of this enduring masterpiece.
This exciting musical event features a stellar ensemble of musicians including Canberra Symphony Orchestra Concertmaster Barbara Jane Gilby as orchestra leader and The Helpmann Awards nominated keyboardist and noted Australian composer Calvin Bowman on harpsichord continuo.
In this version of Messiah, Coro will perform as close to the 1742 premiere performance as possible. The orchestra is notably simply made up of just strings–no oboes and no bassoons–while the trumpets and timpani play in just three movements, with the lack of woodwind accentuating their effect.
-Photo by Peter Hislop
When: 4pm, Sunday 26th July 2015
Where: St Paul's Anglican Church, Manuka
Tickets available online or at the door
10% discount for advance online purchases
This performance is made possible thanks to the generous support of Hotel Hotel, The Wesley Music Foundation and the ANU School of Music