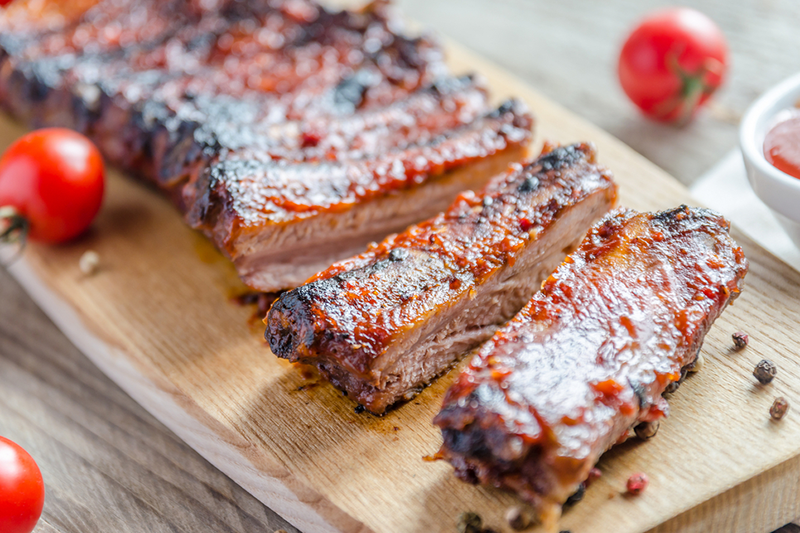 I admit my experience with American barbecue is limited. It goes back to March 2012; and no, it wasn't in America, but rather, in a backyard in Hackett. My friend Grant Kells invited me, along with a number of others, to sample what would become his menu at Smoque six months later.
That day we had beef brisket, baby back ribs, pulled pork, chicken wings; rubbed, smoked and cooked in authentic fashion. We all gave an appreciative thumbs-up to our host, wishing him well in his new venture, but to say that any of us were experts at the time, or that we have become experts since, would be a lie.
This Sunday though, I am to be one of the judges at Canberra's inaugural Big Smoque AAA BBQ Festival. Thankfully, I will be given a crash course on what to look for in taste, texture and appearance by Head Judge Darren Goddard from the Australasian Barbecue Alliance (ABA)–a proper expert–in what I'm told is to be a Boot Camp on the previous day.
Fearing a meat overload this weekend, I am resigning myself to a vegetarian lifestyle until then. Apparently I am to taste the offerings of 12 teams (four from Canberra, one from Tassie, and seven from New South Wales) and they must include the following:
Beef – ­brisket, steak, tri-tip, cheek or beef ribs.
Lamb – any cut.
Pork ribs – baby back, spare or St Louis, dry rub or wet mop with bone in every single rib.
Chicken – any cut.
Pork – shoulder or neck, served pulled, chopped or slice, or a combination of any or all of these.
The teams will not be permitted to pre­cook, marinate, braise, brine or cure their meats prior to the start of competition time. No pre-rubs are allowed, but meats may be pre-trimmed. I'm assuming they will be setting up early on Saturday morning–around the time I and the other novice judges will be getting our training–but they will not be able to start cooking until 3pm.
It seems they will be cooking and prepping through the night as they will not present their results until 9am the following morning, when they will begin to turn in samples at staggered times until midday… At which point I assume I will need a good lie down.
Here is the full list of judges, most of them novices, that will be attending (Please note: Bribes will not be accepted)
Yvette Berry, the ACT Minister for Multicultural Affairs.
Quentin Long, Managing Director of Australian Traveller magazine.
Andrew Holt from the ACT Office of Multicultural Affairs.
Canberra foodie & kitchen gadget addict, Gulia Porro.
Award winning food & travel blogger, Anna Johnston
Fran Marshall, publisher of The Food Marshall blog.
Professional photographer & #cbrtweetup guru, Richard Tuffin.
Canberra foodie Elias Hallaj.
Experienced BBQ judge (talking Kansas City BBQ experience!) Peter Dowton.
Belconnen Community Council Chair, Tara Cheyne.
Abode Woden Hotelier, Rien Donkin
US Embassy, Counselor for Agricultural Affairs, Aus & NZ, Hugh Maginnis
Mr @TweetCanberra, James Tew
This is Canberra Editor, Alex Tricolas (Yours truly)