Step back a century in time and enjoy a drink and a bite to eat at Bootleg, a cocktail jazz bar with prohibition-era speakeasy vibes, décor and atmosphere. Located on Bunda St, where Lola's used to be, you might even be tempted to stay for much longer than intended.
Rewind to the end of January when a friend and I were on the hunt for a bar to have a cosy birthday drink after dinner. Intrigued to visit Bootleg, the new bar I'd seen on Instagram, we walked in with high hopes. We took a seat, perused the cocktail menu and just as quickly as we sat down, we left. There was no vibe, the lighting was off and the cocktail menu wasn't doing it for us.
We were looking for the perfect spot to have a post-dinner chat over a drink or two. At that time, it didn't give us what we were looking for. But I also broke my own rule of not visiting a venue within the first few months of its opening. I know there are always bumps and lots of changes within those first few months. The experience you have when you visit a new venue is usually vastly different after they've had a few months to find their groove.
Fast-forward and I'm pleased to inform you that my recent experience was everything my first visit wasn't. Bootleg, opened with ambitions of being an upmarket dive bar, has found its groove.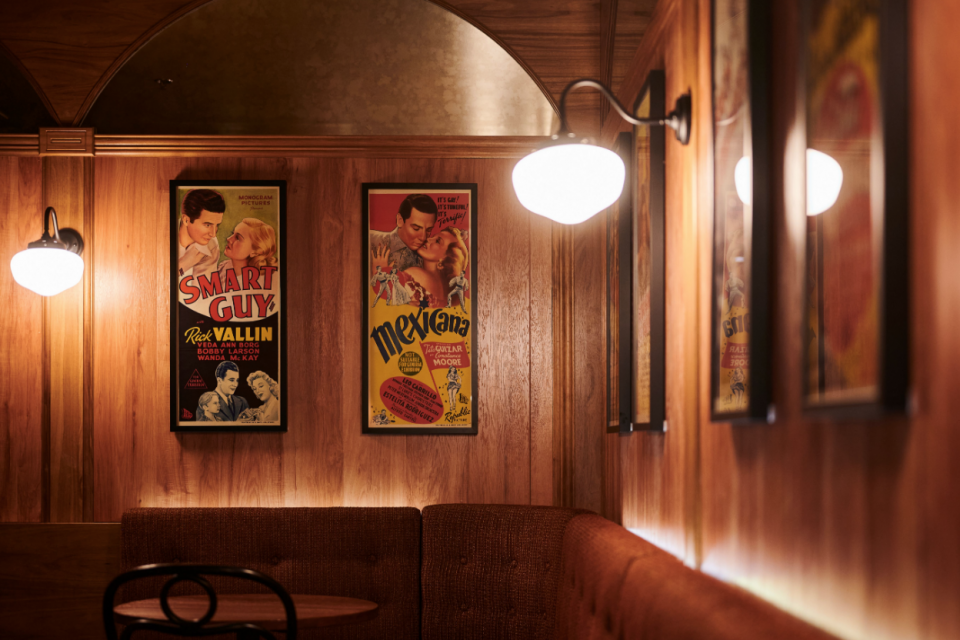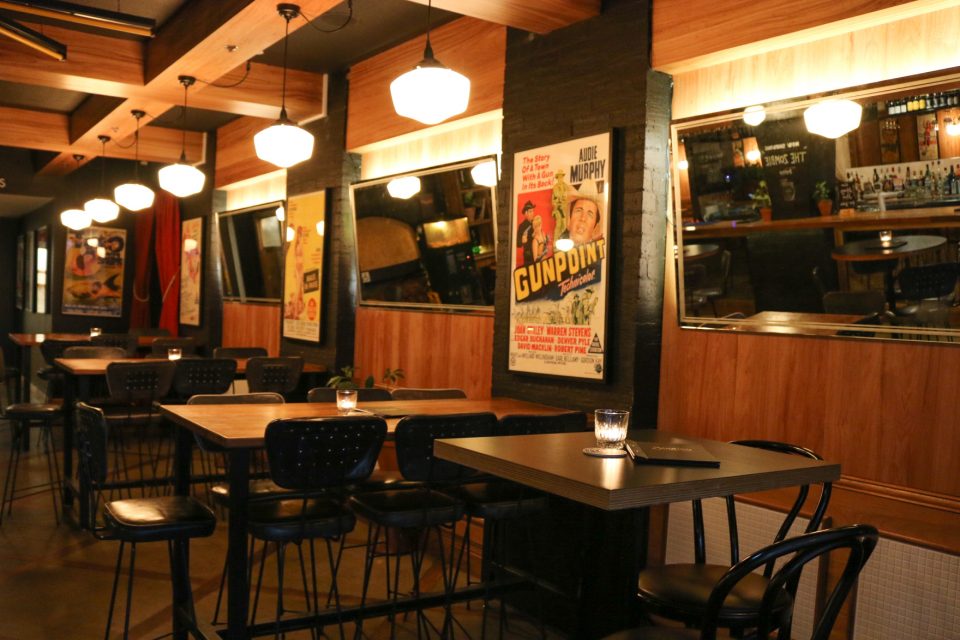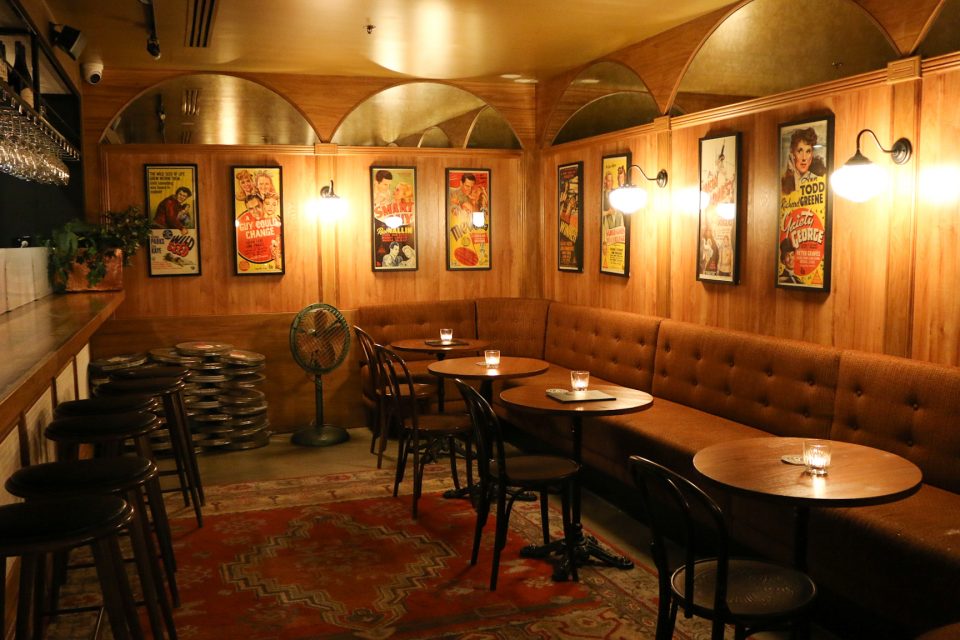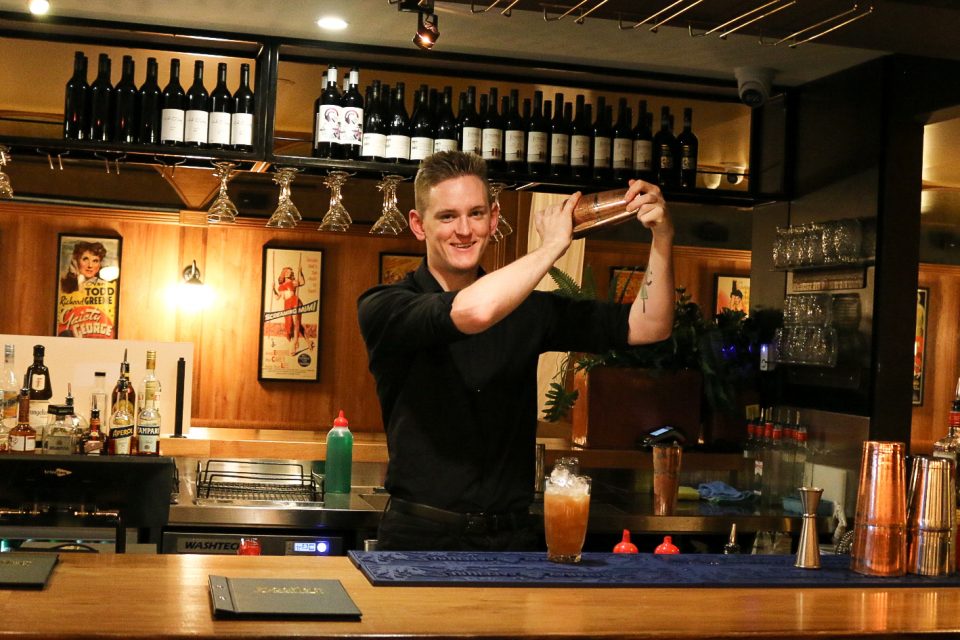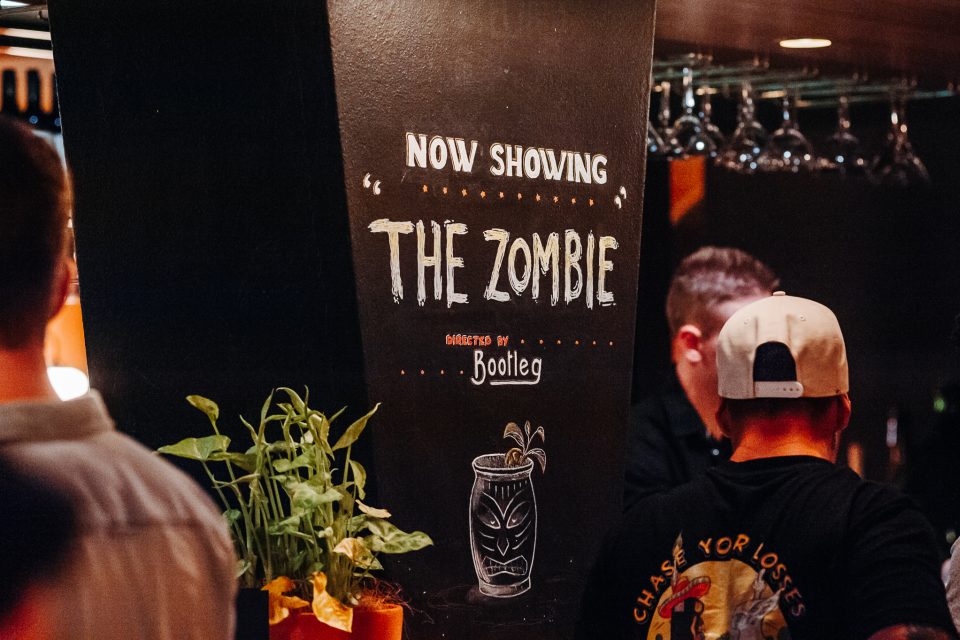 We arrived just after 5:30 pm on a Friday to the sound of live jazz playing in the front bar. We made a home at one of the high tables, but we would have been very comfortable on one of the lounge tables behind the bar or in the outdoor area at the front.
The dark and moody lighting, combined with the unique features throughout the interior, makes me feel relaxed straight away, and we try their Zombie and Frankenstein cocktails to start. Liam, one of the friendly bartenders, recommends the Zombie.
The bar is located in the same building that once housed the old Center Cinema, and there are remnants of old movies throughout the venue. From the names of Bootleg's cocktails to movie posters on the walls and old film reels, there's even an old school peanut machine.
After enjoying a second cocktail and listening to the rhythms of the live jazz (visit on a Friday night if you want the same experience), we move to the lounge area for more cocktails and a deli board. The board features a selection of cheese, charcuterie and pickled delights. If you're interested in settling in with a bottle of wine, you can order a deli board and a bottle of wine for $50. You can choose from a cheese board, a charcuterie board or the deli board for a combination.
The food comes out of the Flash Eats kitchen. It's a small hole-in-the-wall takeaway in Bible Lane serving burgers and fried chicken.
Choose from four burgers at Bootleg, with the crumbed Portobello mushroom burger for vegetarians or crumbed mushroom bites for the vegans. Snack on a bowl of fries or popcorn chicken if you're after something smaller or feast on the crispy Southern fried chicken where you can choose from breast or thigh meat, choose your sauce (buffalo, sweet and sour or Asian glaze) and add your sides.
I returned less than a week later on a Tuesday afternoon to try their wings and chicken. Their buffalo chicken wings with blue cheese ranch have my tick of approval and I would happily return just for the wings. You can choose from mild, medium or hot.
Order a mug shot cocktail and get ready for the team to snap a polaroid for your 30 seconds of fame. You can keep it or put it on the photo wall so a little piece of you stays at Bootleg.
Bootleg is a great spot for after-work or pre-dinner drinks, a way to start or end a date night or somewhere you might want to sit down and settle in with friends.
Tuesday night entertainment alternates between trivia and free masterclasses featuring brewers, wine connoisseurs and spirit specialists. Happy Hour is every day from 4:00 pm to 6:00 pm, and 50 cent wings are dished up on Mondays. Visit on a Saturday night if you're after a more upbeat vibe with DJs and a party atmosphere.
Bootleg is located at 50 Bunda Street, Civic, and is open from Monday to Saturday, from 4:00 pm to late.
Original Article published by Amelia Bidgood on The RiotACT.