Going to the cinema on a Saturday morning is one of life's great indulgences. Today at the Dendy in Civic, however, I'm beginning to think we may finally have overdone it. As the credits roll on Ottolenghi and the Cakes of Versailles, a documentary following Israeli-born, London-based restaurateur and cookbook author Yotam Ottolenghi as he assembles a decadent, Versailles-inspired feast of desserts for New York's Museum of Metropolitan Art, I'm ready to gnaw my own arm off.
In this nod to the culinary excesses of the Court of 17th and 18th-century France, we've watched five of the world's most out-there pastry chefs turn out jellies shaped like miniature palaces, sugar-laden recreations of the gardens and grand architecture of Versailles, and a startling, cream-covered mousse cake created using 3D printed moulds. Not to mention the flock of tiny pastry swans courtesy of New York chef Dominique Ansel, inventor of the artery-clogging Cronut.
Emerging from the cinema blinking in the midday sun, there is only one thing on our minds.
And as we begin our hunt for something sugar and cream laden, preferably sandwiched between a couple of slabs of deep-fried pastry, Ottolenghi's comment about Asian pastry chefs being among the world's most innovative lingers.
I'm a sucker for Asian desserts, and it seems I'm not the only one. In recent months Canberra, like most Australian cities, has embraced a rising number of new Asian specialty dessert, pastry and bubble tea outlets, commonly identifiable by their colourful fit-outs and Instagrammable treats.
Among the latest in Canberra is Super Emoji, which recently added a city centre branch to its existing stable of venues in Dickson, Belconnen and Gungahlin. The Dickson venue was the first in the global franchise. There are currently about 100 Super Emojis across China after the brand launched in Shanghai in September 2019, says Super Emoji Australia co-owner Shawn Wang.
Occupying a prime corner spot on CityWalk, Super Emoji sells a huge selection of bubble teas, but my eyes are immediately drawn to the display of custard puffs, souffles and mochi balls in myriad flavours. Fittingly, there's even an Asian éclair. We order a mango éclair, a peach and lychee puff, and an Oreo-flavoured mochi ball, toot sweet.
The puff's pastry is light and airy, alleviating some of the guilt about hoovering up the vast quantity of peach-flavoured cream, flecked with pieces of lychee and peach jelly pearls, inside. The éclair is filled with mango flavoured custard and pieces of mango jelly, and topped with what appear to be dehydrated mango sprinkles. These and the mochi ball are swiftly added to my "definitely come back and order again" list. Surprisingly despite the volume we've just eaten, neither of us feels overly full.
Shawn, who with his business partner Anning Tong imported the Super Emoji brand from China in July 2019, reckons the lower sugar content in the brand's products leads to a lighter snack.
"We use high-quality ingredients…lots of fresh fruit and juice, and we use less cane sugar. Less sugar means we don't let sweetness completely take over the freshness. And for most of our drinks, the customer can choose their sugar level – from 0%, to 25%, 50%, 75% or full," Shawn says.
I tell Shawn that bubble tea terrifies me, with its bewildering array of flavours and optional extras such as pearls and herbal jellies and gums and beans. Does taro paste go with sago? And what on earth is sweet cheese foam?
Shawn reassures me that many of the teas come ready made with all the best inclusions, alleviating the risk of humiliation for the bubble tea amateur. But those in the know can still add or subtract their preferred flavours.
"We regard our bubble teas as a dessert in a cup," says Shawn. "There are five layers in a drink such as the mango green tea slush – mango pulp, pearls, yogurt, mango green tea slush and sweet cheese foam. One drink, five tastes and flavours."
One of the store's signature drinks, the white peach and lychee green tea slush, is layered with lychee pulp and sago at the bottom of the cup, topped up with a peach juice and jasmine tea slush, and finished off with a blend of fresh strawberries and white peaches.
The Okinawa pearl milk tea, meanwhile, is a delicious concoction of Assam black tea, mixed with Canberra Milk, with either brown sugar pearls or brown sugar black diamonds as a topping, followed by a generous dollop of whipping cream sprinkled with brown sugar powder.
Thank goodness those pampered royals of the Versailles era hadn't cottoned on to these particularly decadent "desserts" all those years ago. "Let them eat bubbles" just doesn't have the same ring to it.
To try these desserts for yourself, visit Super Emoji instore at 1 Garema Place, and check out their menu online at Super Emoji.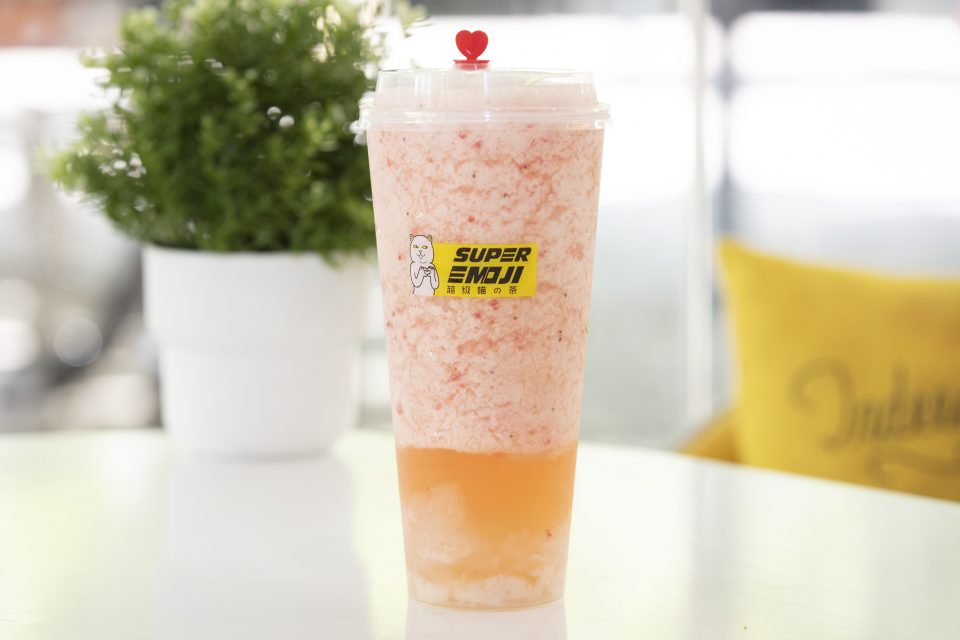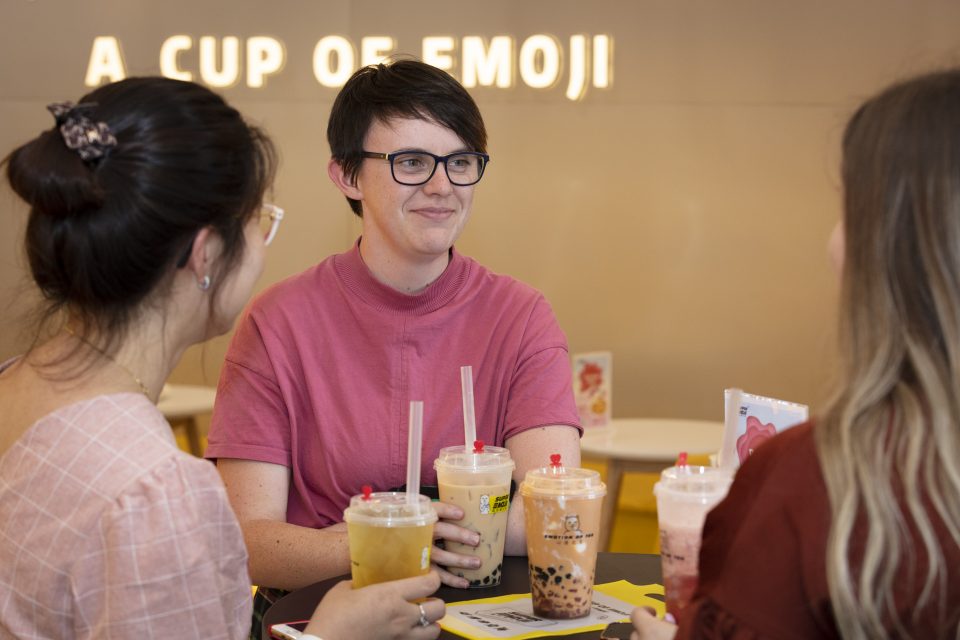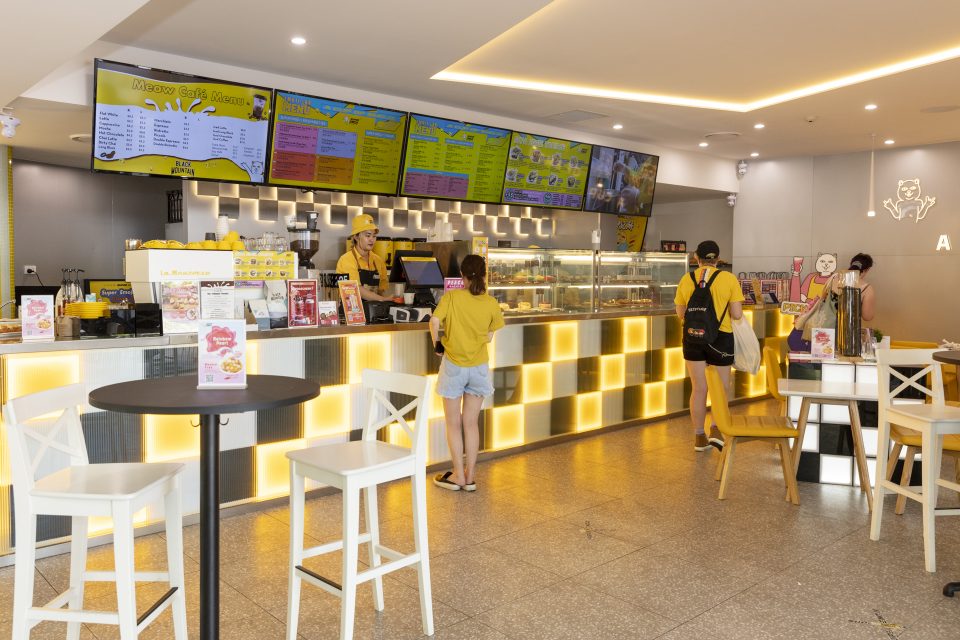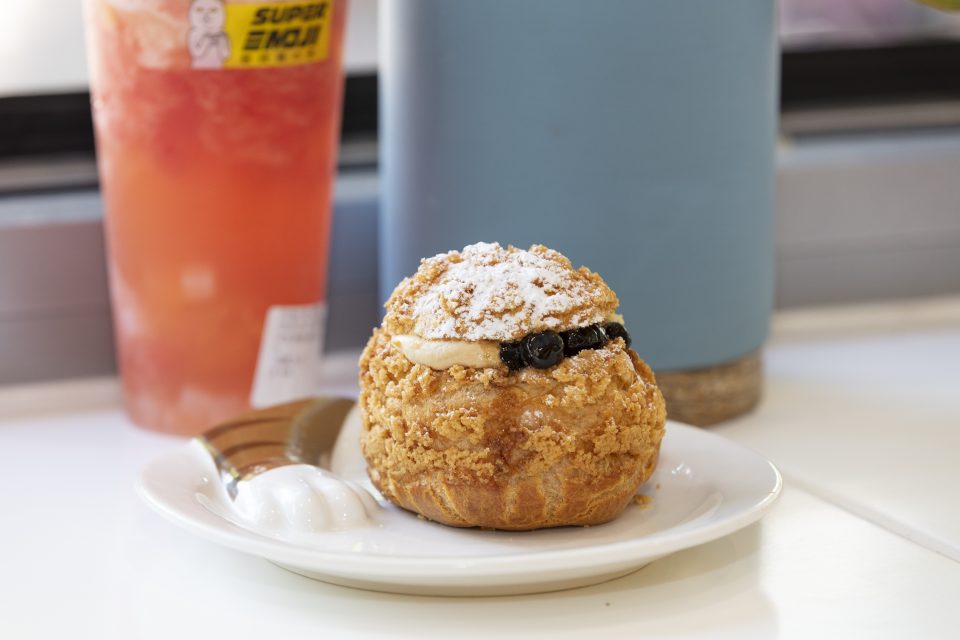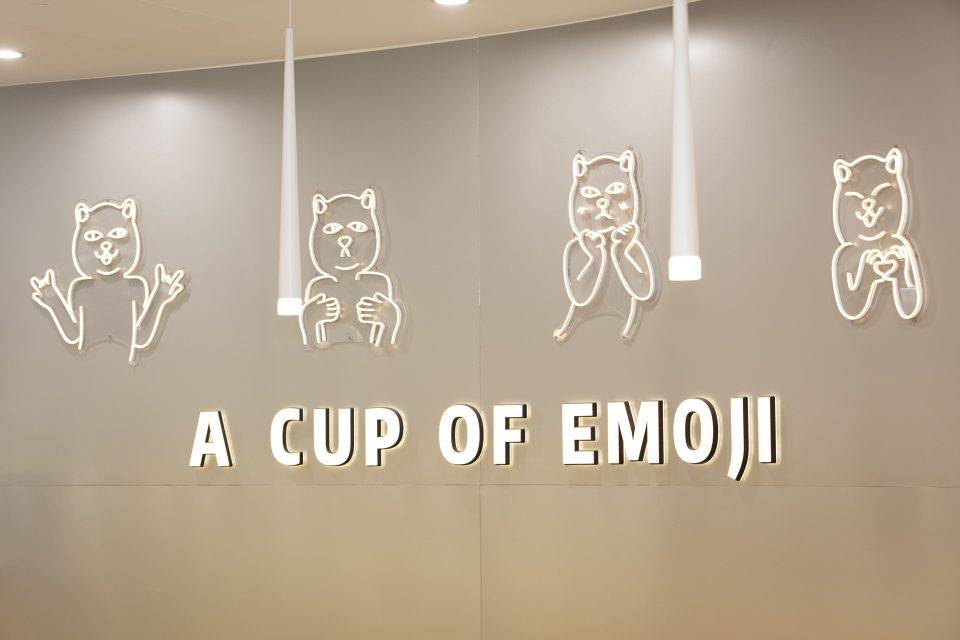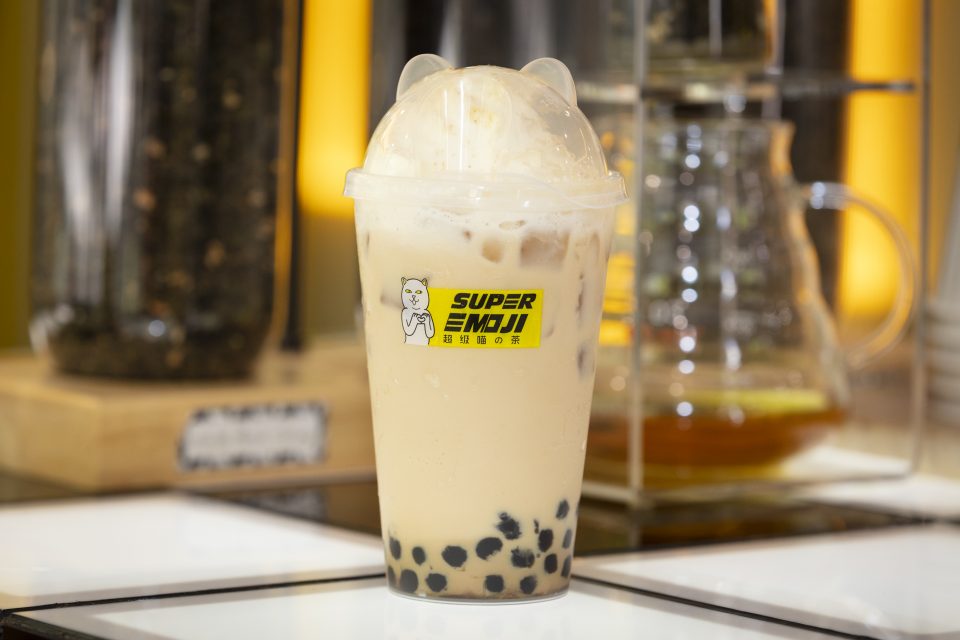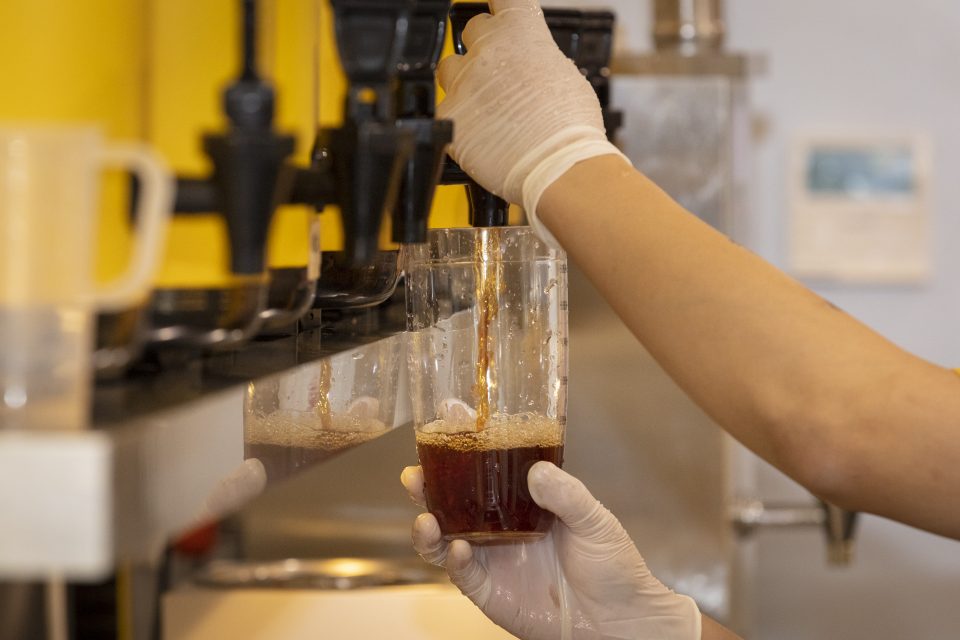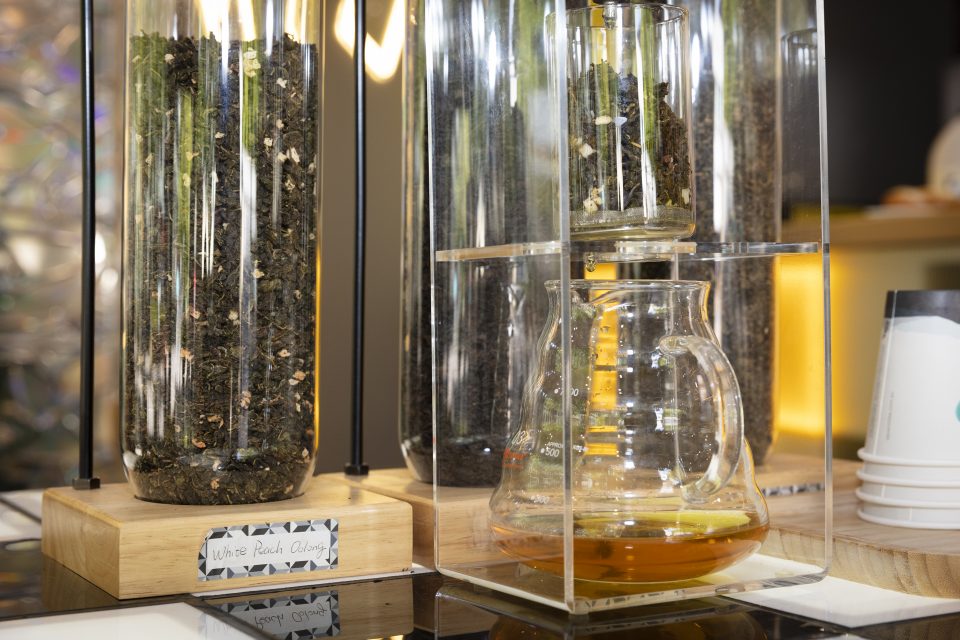 Original Article published by Michelle Rowe on The RiotACT.