Have you ever bitten into a spectacular-looking cupcake only to find it disappointingly dry and floury? All style, no substance?
You won't have that experience at Sugar Plum Fairy Cakes.
If you have never been to Sugar Plum Fairy Cakes in Hall, change that status now. Run, don't walk! If you have been, then you know. These cupcakes will make your week, be the talking point of your event or the food highlight of your wedding.
They are that good.
Owner and head baker Courtney started making cupcakes as a hobby in her downtime when she was a full-time lawyer about six years ago. She posted pictures of her cupcakes on her Instagram page and people began to message her asking if she could bake for them.
"I started baking in our two-bedroom apartment that we shared with my sister, her partner and her one-year-old baby. I was coming home from work and baking until 3 am. All the while, I was still a full-time lawyer in climate change in the Department of Environment."
The space in Hall was supposed to be a place to bake so the family could reclaim their linen closet and living room space.
It grew from there.
"Then I got excited and bought the biggest coffee machine I could get!" Courtney laughs. It is a massive coffee machine, white and gleaming and her staff are ONA trained.
I have been back to have Courtney's cupcakes three times now. What keeps me coming back? As pretty as they are on the outside, the cupcakes are equally delightful to the tastebuds.
For starters, they are not overly sweet. Courtney understands the delicate balance that goes hand in hand with dessert perfection. The delicate magic of balancing sugar with salt. A dash of salt actually enhances the sweetness more. I find I can put away more of a dessert that achieves that balance.
A bad cake experience was the impetus that propelled Courtney into the baking arena.
"For my 18th birthday, I ordered the prettiest cake. It cost me an arm and a leg, and it looked stunning. Gorgeous! But it tasted like playdough. It was horrible to where I was like, 'That's it! I'm never buying a cake again. I'm just going to make my own'. So, for us now, when we create our cupcakes, the most important part is making sure everything tastes really good."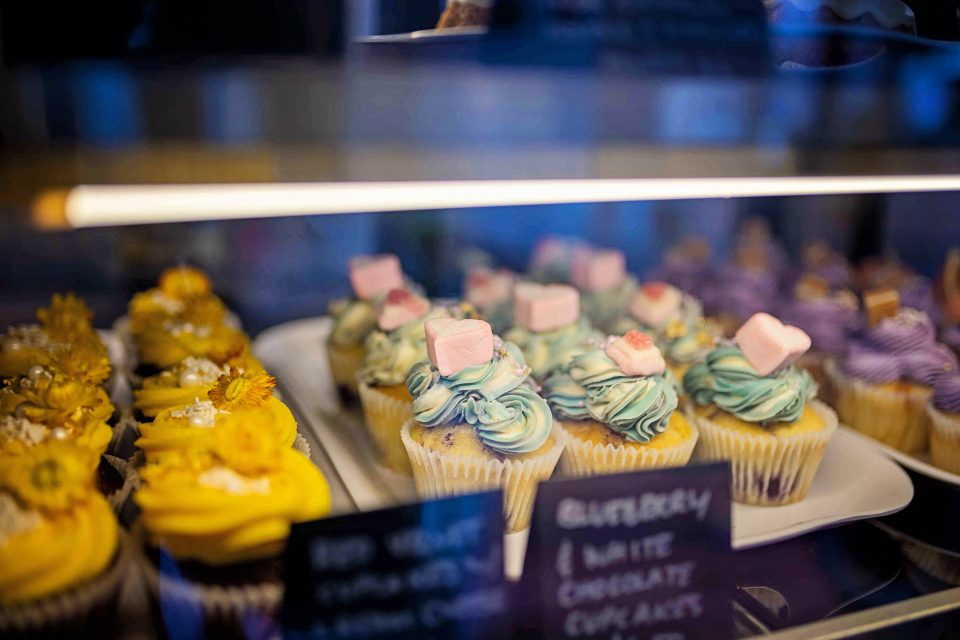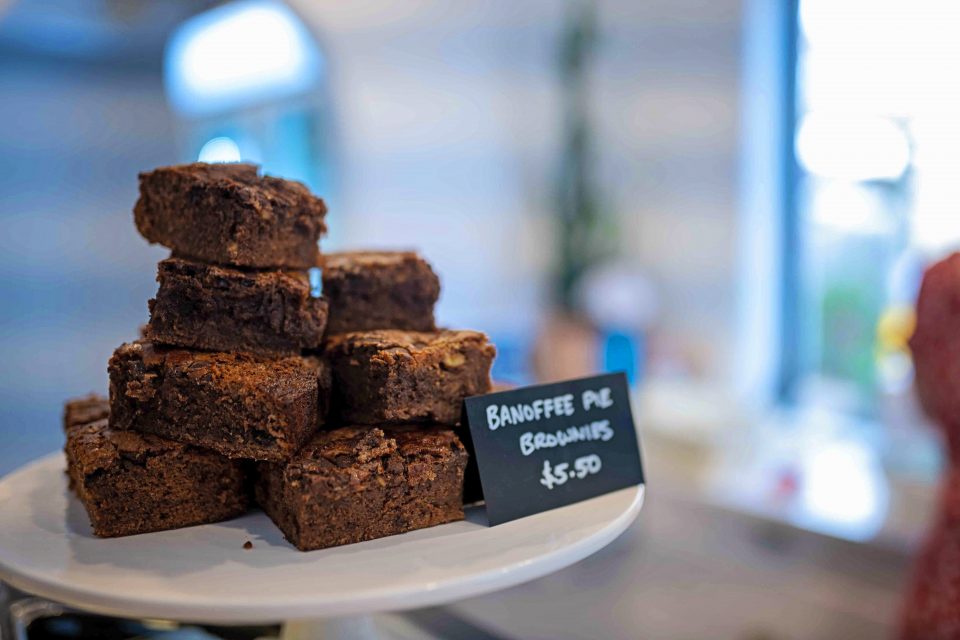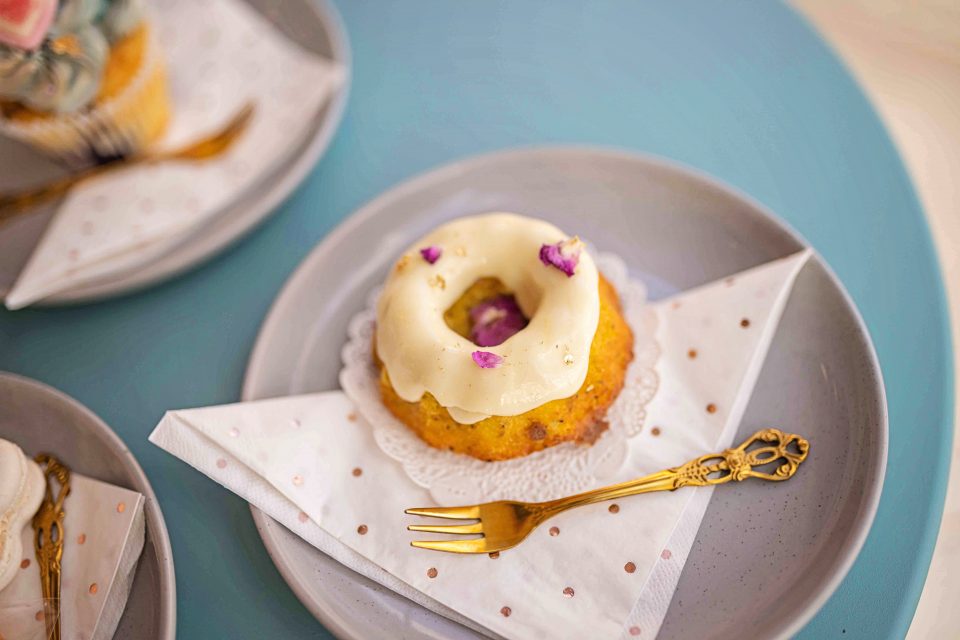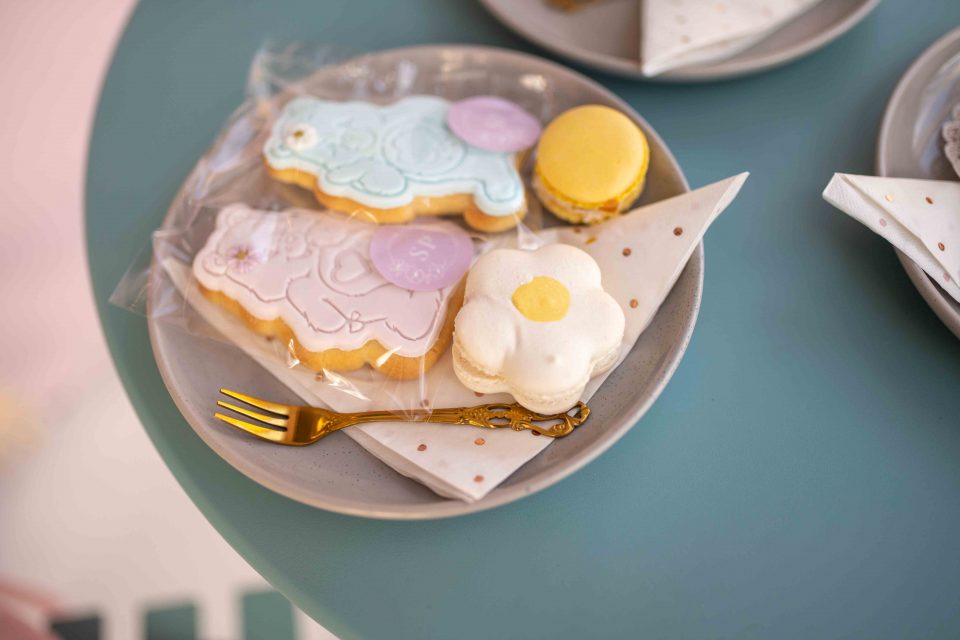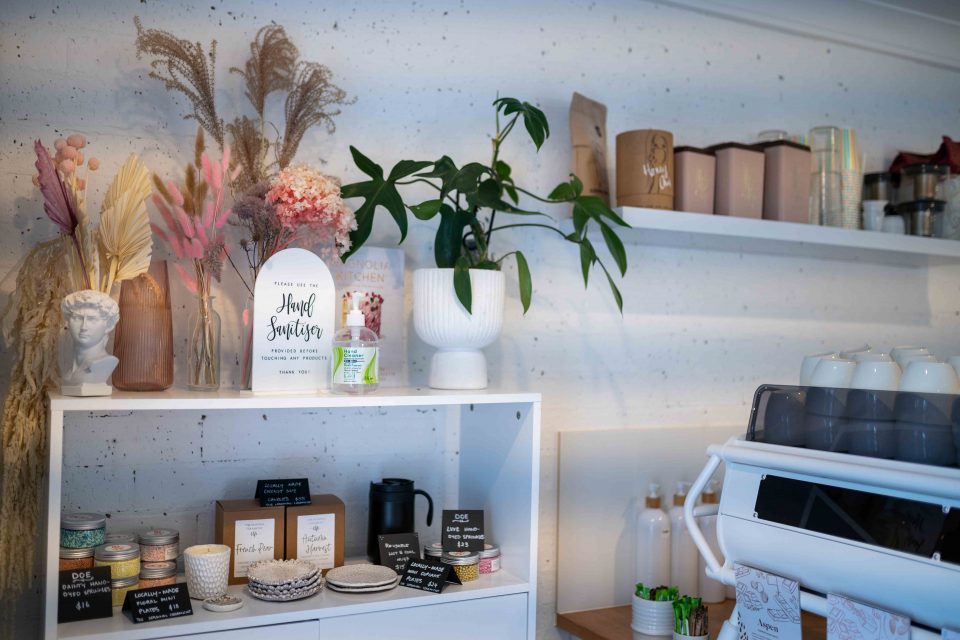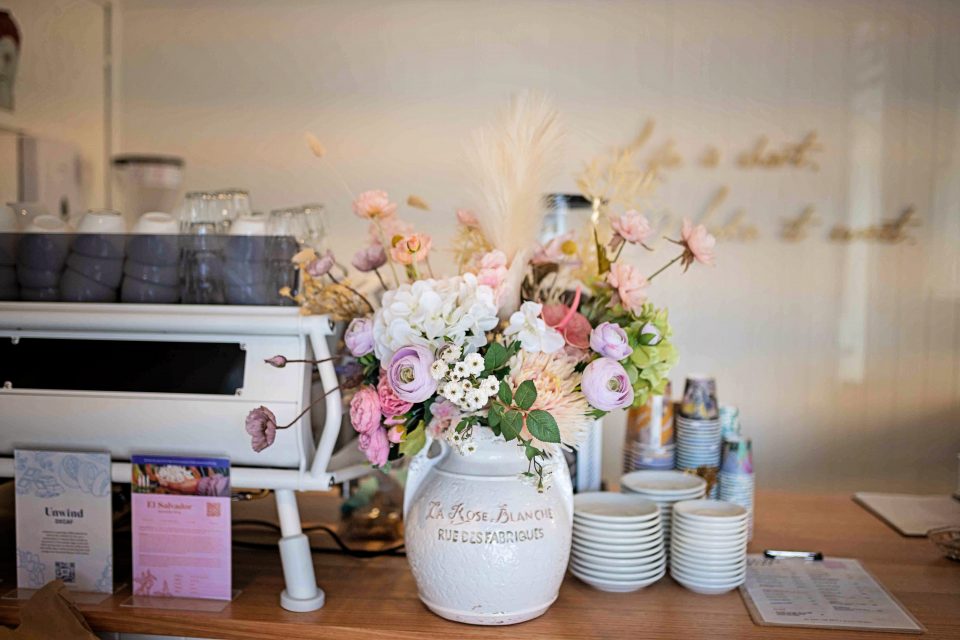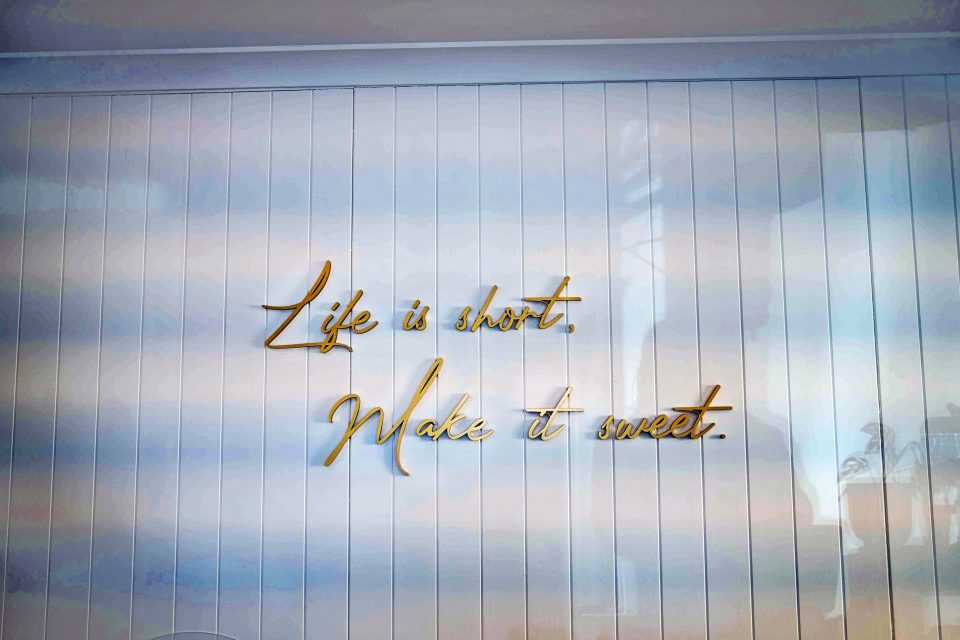 Sugar Plum Fairy Cakes has one of the prettiest shopfronts you'll see this side of Provence. A large outdoor floral arrangement creates a rainbow arc of colour, curving up over the doorframe. Inside, the vibe is clean white with gold accents. And then there are the trays of cupcake goodness.
Each cupcake I have tasted is moist with a plush, dense crumb that makes me nearly giddy with happiness when I bite in.
My three standout flavours?
The white chocolate and raspberry cupcake is definitely up there. The tart bursts of raspberry and the little soft jubes of white chocolate sweetness really make this cupcake pop.
The syrup from the salted caramel cupcake has almost formed a crunchy edge to the whole cupcake. There is an oozy caramel centre and we think the fabulous buttercream is also salted caramel. It is simply addictive and it makes my top three.
But the Earl Gray Tea cupcake is probably my absolute favourite. Its cardamom-tinged fragrance conjures up fond memories of Indian candy. So unique and scrumptious! Have I mentioned how much I love the texture of these cupcakes?
Gluten-free friends will have a glorious experience here.
The gluten-free lemon/poppy seed cake is light years from the almond flour-dense, gluten-free citrus desserts I associate with GFsweet options. The cake is somehow tender and super moist yet still light and fluffy, lemon zesty with a smooth, refreshing glaze over it. The shop also has gluten-free cupcakes and macarons.
The salted butter macaron has a crunchy exterior and is deliciously chewy in the middle. It is a juicy explosion of buttery salted caramel deliciousness and buttercream frosting at its centre. The vanilla daisy macaron is oversized: it's a little bigger, so there's more crunch and soft, melty deliciousness in your mouth. Check out some of the other flavours here.
Sugar Plum Fairy Cakes is located at Unit 2/8 Victoria St in Hall. It is open from 7 am to 4:30 pm Tuesday to Friday and from 7 am to 2 pm on weekends.
Follow Sugar Plum Fairy Cakes on Facebook and Instagram to catch an eyeful of scrumptious cupcakes, baked doughnuts, gorgeous custom sugar cookies and cakes. Visit the website to place an order.
Original Article published by Michelle Taylor on Riotact.