Nearly a month after Christmas and my 'Christmas food baby' is still making my clothes fit uncomfortably. It is clearly time to begin some healthier eating habits and seek out tasty food options that are nutritious and not loaded with sugar or saturated with fat.
The Goods Wholefoods feels like just the place to start.
Opposite E-mart in No Name Lane, this salad bar and café has its doors flung wide open and the welcome aroma of brewing coffee drifts out. Bowls filled with rainbow-hued ingredients suffuse the pristine, white-tiled interior with colour. Wire baskets of fruit line the side bench, sitting under rows of jars filled with nuts, seeds and grains.
Klarisa, who previously co-owned 80/20 in Braddon, has just begun her fourth year at the helm of The Goods in No Name Lane. Fresh-faced and glowing, she is a walking endorsement of the nutritious food she creates.
"I am interested in health and wellness and pour that passion into our products," Klarisa says.
"I just love good food, and I wanted there to be a quick, healthy option available; food that isn't simply generic. We offer beautiful seasonal meals from quality ingredients. We cater to everyone and accommodate lots of dietary requirements.
"For breakfast, we have toast and toppings – a thick slice of toast with different toppings. Or you can make your own breakfast bowl, choosing a small or large size. You can select from chia pudding, Bircher muesli, toasted granola, honey whipped yoghurt, stewed berries, stewed apples and other ingredients."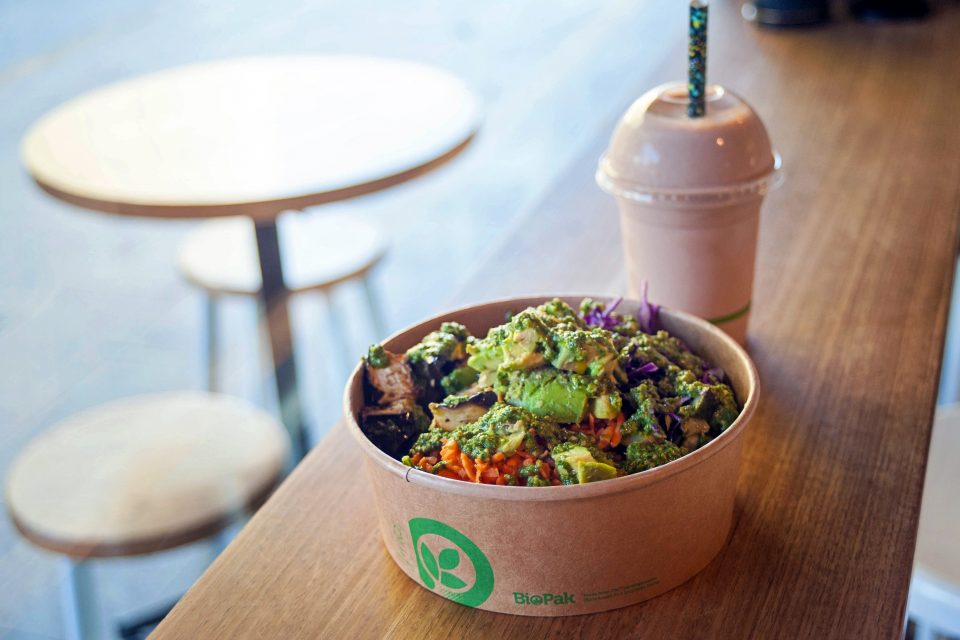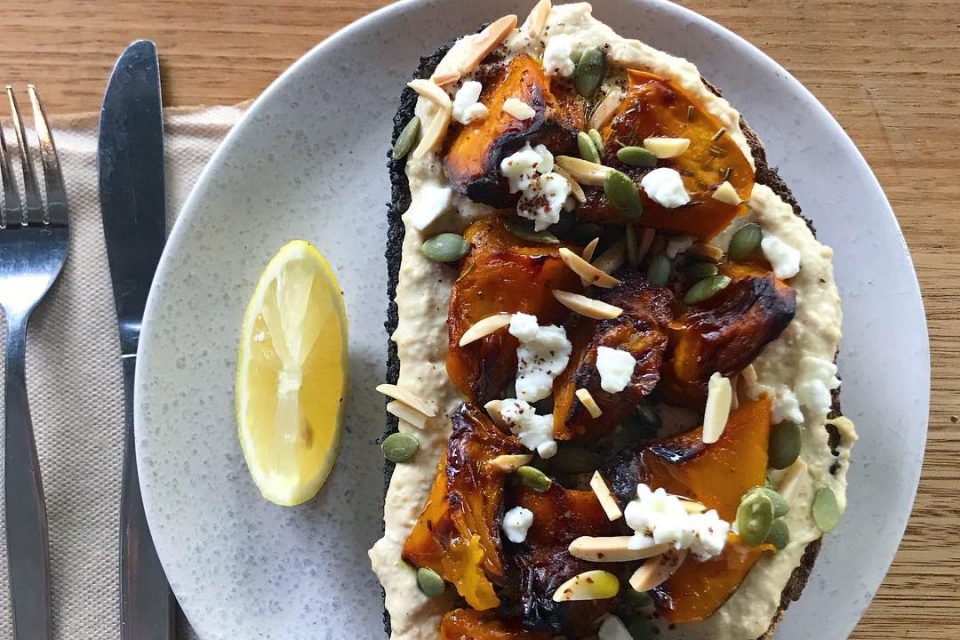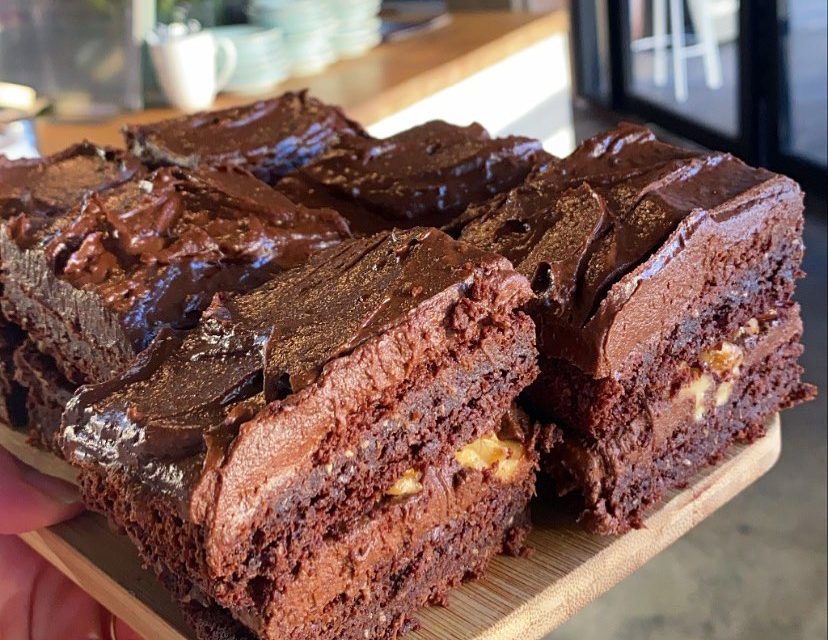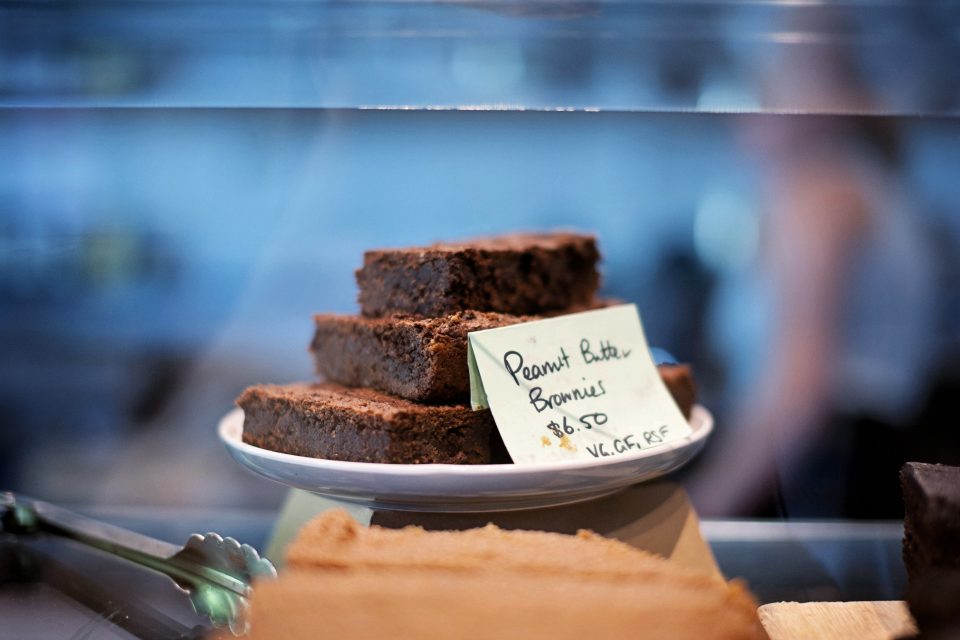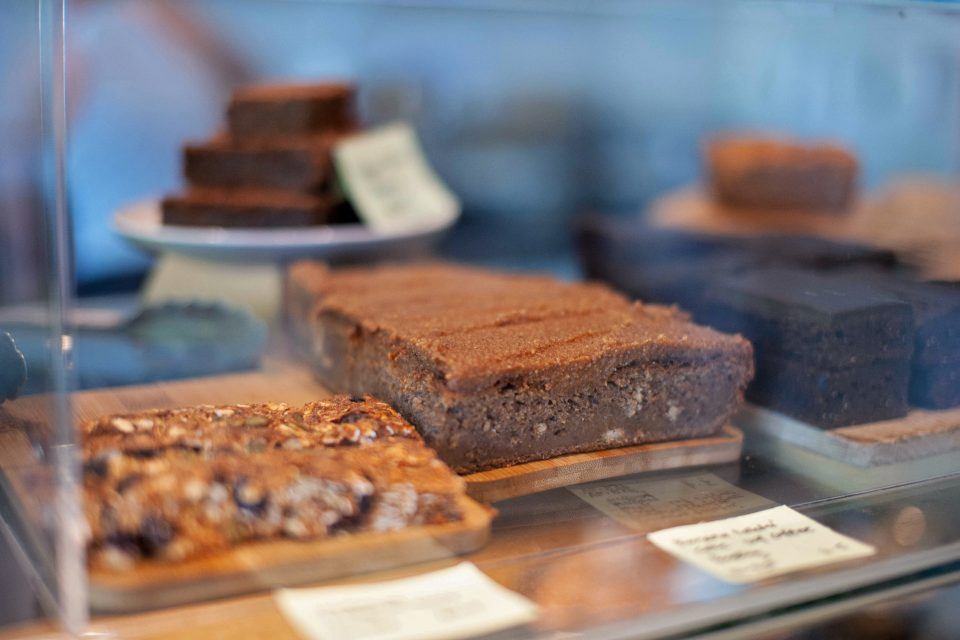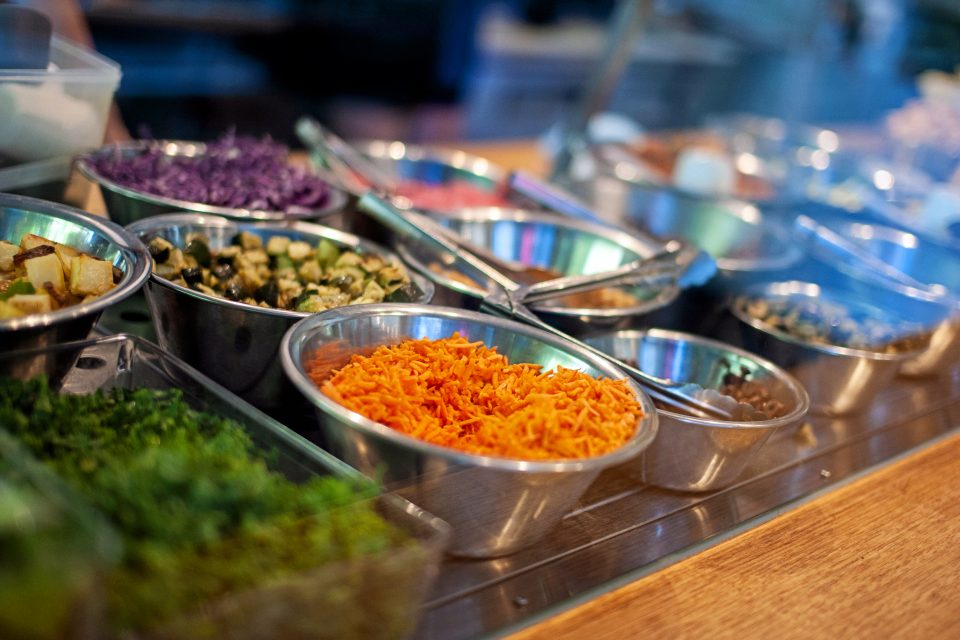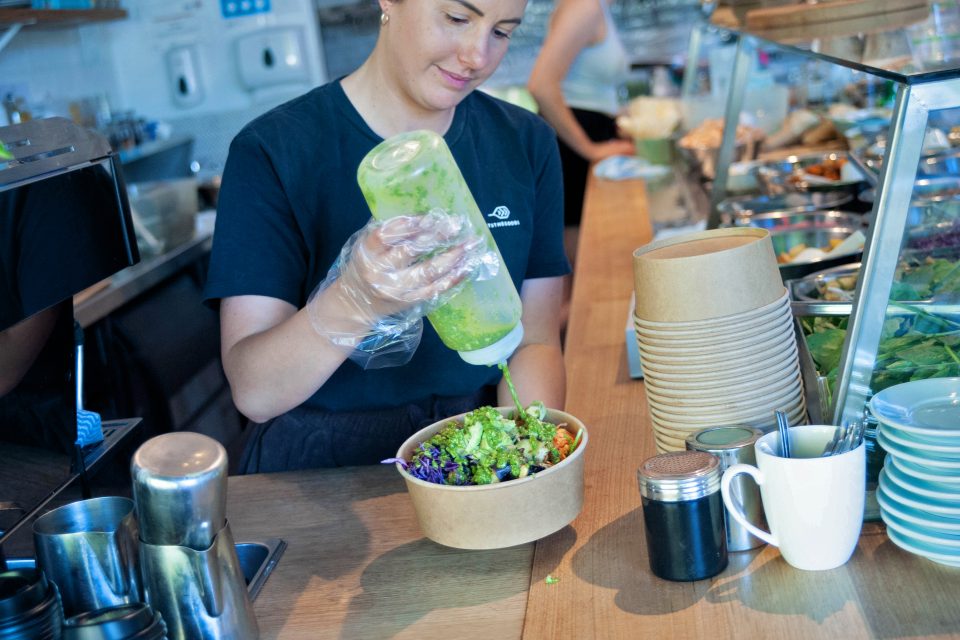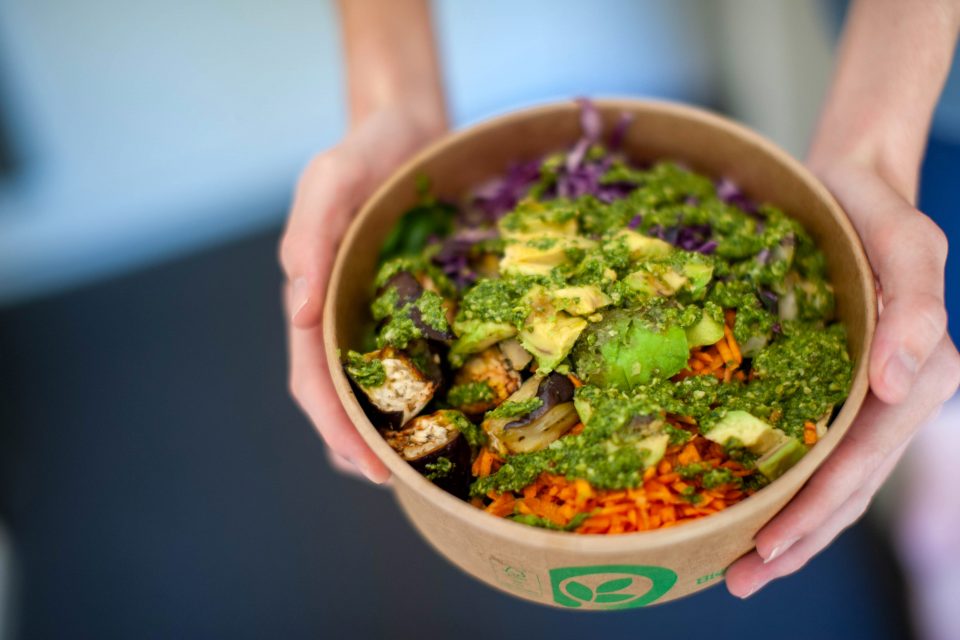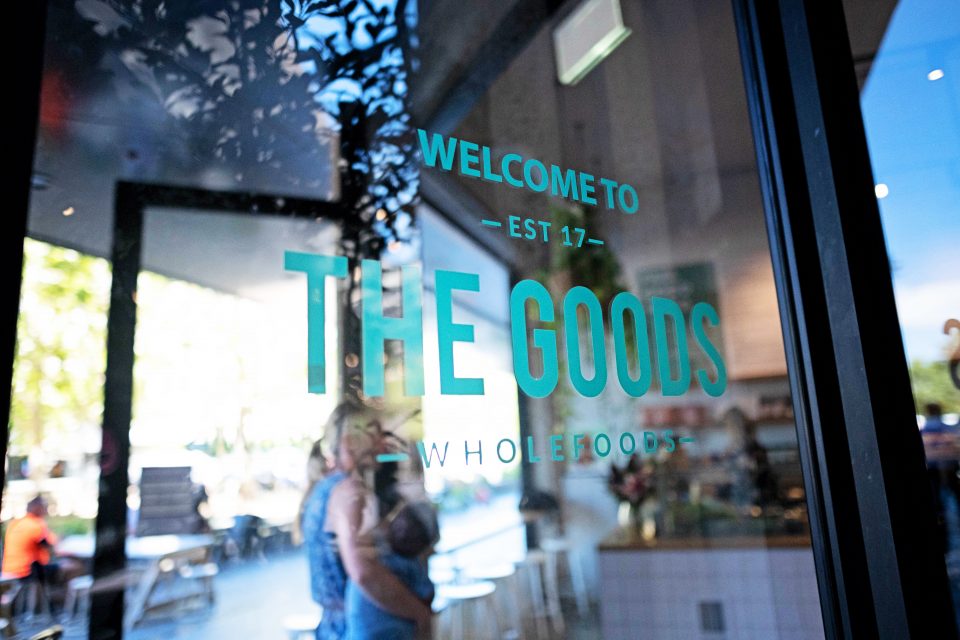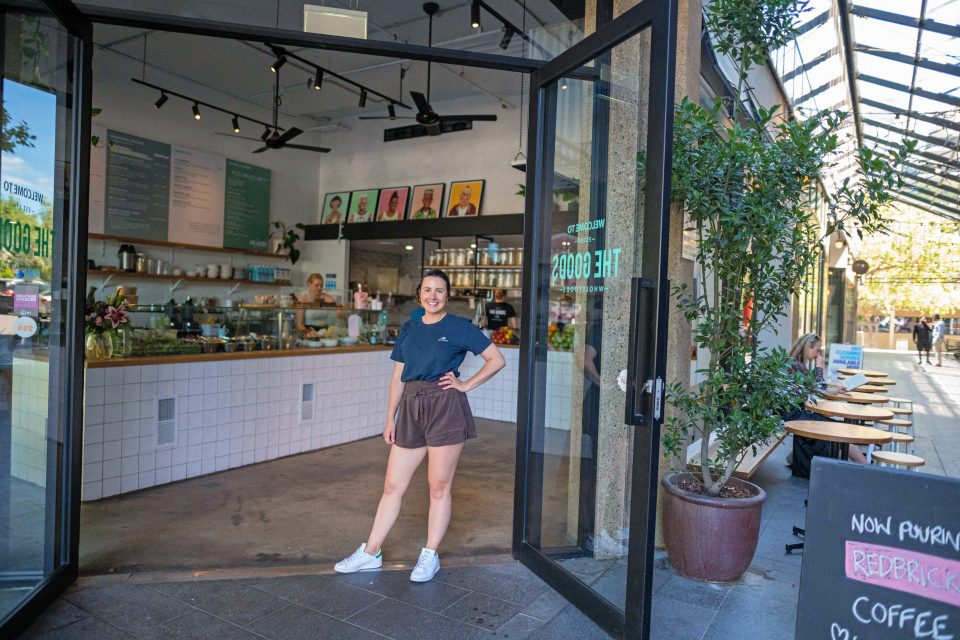 At lunch, you can create your own wrap or salad. There's no limp lettuce here. These hearty salads start with a base of crisp salad greens: baby spinach, kale, lettuce or rocket. Then add four toppings from a wide selection of tasty options (about 20 in all). Add premium toppings like grilled chicken, baked salmon, chickpeas, hard-boiled eggs or feta for a little more. Fresh wraps, toasties and ready-to-go seasonal salad are always available in the front counter.
I opt for a salad bowl, adding grilled eggplant and zucchini, chunks of avocado, grated carrot and red cabbage to a base of baby spinach and rocket. Klarisa drizzles a generous squirt of kale and sunflower seed pesto on top. My salad is robust and full-bodied. I particularly enjoy the tender cubes of eggplant and the house-made pesto. Next time I'll add grilled chicken, hard-boiled eggs and seeds!
My 'peanut nutter' shake is lush, smooth and thirst-quenching on the first hot day of summer. A blend of peanut butter, toasted coconut, cacao, walnut, banana, honey and almond milk. No sole flavour is the hero here. It is so balanced that I take a while to identify the other ingredients other than peanut butter, cacao and the subtle hint of banana.
"We are creating new things all the time," Klarisa explains.
"The staff has a lot of autonomy. Emma takes the lead in the kitchen, crafting seasonal salads. Phoebe comes in and bakes every week. She is great at recreating classic café favourites with a healthy twist. For example, we sweeten our chocolate mud cake with dates and maple. We use buckwheat flour and top it with an avocado frosting."
Two days after my salad run, I head back to The Goods for some baked treats. Staring down the barrel of 50, the importance of nourishing my body now supersedes indulging every sweet craving I get. The flip side is that I want that nourishment to be something that delights my tastebuds. I haven't quite nailed this in my baking at home, so I am curious to taste The Goods' offerings.
Their chocolate mud cake is sold out, but the peanut butter brownie and the banana tahini cake look spectacular. Both are vegan.
The gluten-free peanut butter brownie is made with chickpeas and incorporates real peanut butter, almond meal and cacao. While it doesn't have the snap that 2 cups of sugar give a regular brownie, this brownie is rich and chewy. I adore the rich texture of chickpea flour in anything, and it works well in this brownie.
The sweet treat I will be coming back for is the inspired banana tahini cake. Made with wholemeal spelt flour, flax meal, tahini and maple, this cake does not skimp on flavour or texture. The frosting, a coffee-cashew cream, is not only the best vegan frosting I have tasted, it's a fabulous frosting full stop.
There's one more tick as well. The Goods proudly supports local suppliers: milk comes from Country Valley, meat and pouty from Country Pride in Lyneham, Alpha Fresh provides the produce, the coffee is from Red Brick coffee, chai comes from Real Chai in Manuka and their nuts are from The Nut Shoppe in Fyshwick.
The Goods is located at 40 Marcus Clarke St (No Name Lane). It's open from 7:00 am to 3:00 pm on weekdays.
Follow The Goods on Facebook and Instagram to see their latest sweet treats. Check out their menu on their website.
Original Article published by Michelle Taylor on The RiotACT.