Kakak's Malaysian Food (previously Chickens R Us) is the newest eatery to open at Eyre St Market in Kingston. 'Kakak' means older sibling in Malay, and the new name represents what they're all about, a family-owned and operated business providing fast, filling and delicious Malaysian food.
Owner Nicole runs the business with her husband – their latest venture in Canberra since moving to the capital seven years ago. She still owns and operates two other hospitality businesses, as well as Kakak's. Her mum and siblings have owned and operated restaurants in Malaysia for more than 20 years, so food and family have always been a big part of her life.
Kakak's isn't a restaurant, though, so don't expect to enjoy a seated indoor dining experience. Everything is made to take away, although they recently installed outdoor seating and umbrellas so you can sit outdoors if the weather is nice.
When you first walk inside, you'll be greeted with a heated cabinet filled with delicious eats, including a range of curry puffs, spring rolls, chicken wings, dim sims, sesame balls filled with red bean paste, prawn wontons and more.
Move along and you'll find a selection of steamed buns, freshly made by a local Malaysian lady. On the far right is a bain-marie filled with a range of pre-made curries, stir-fried dishes, noodles and more.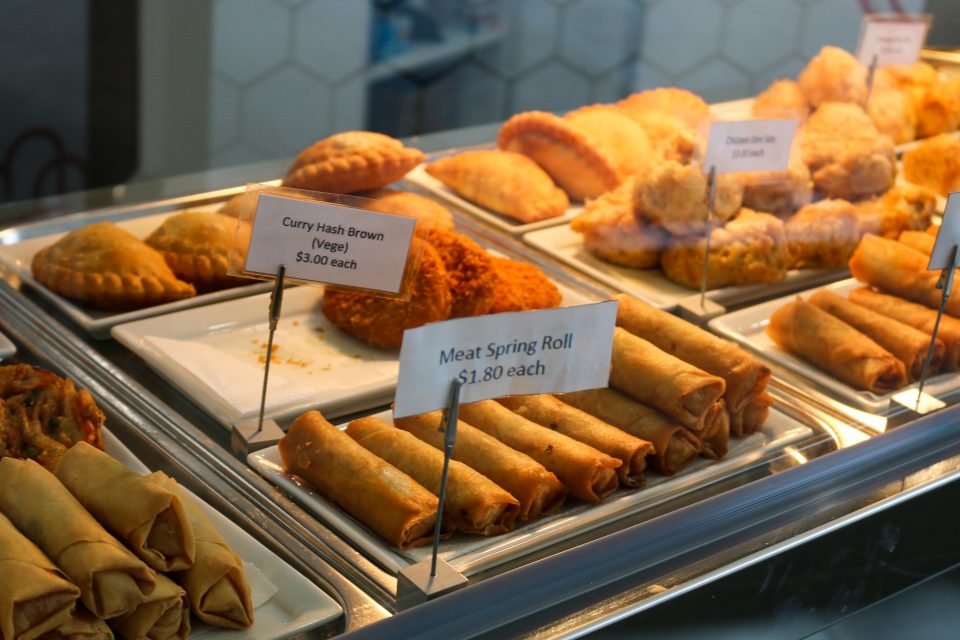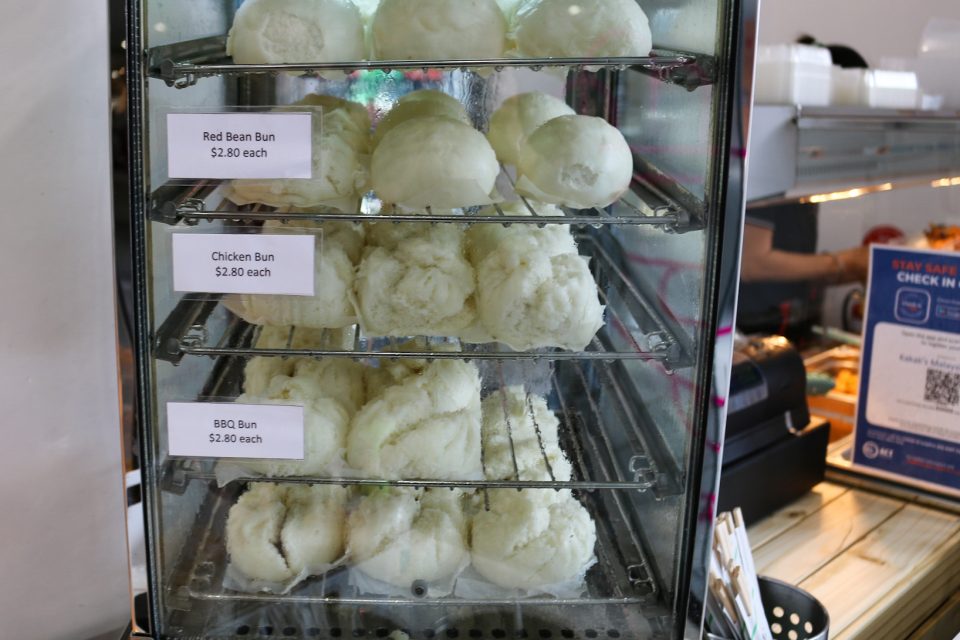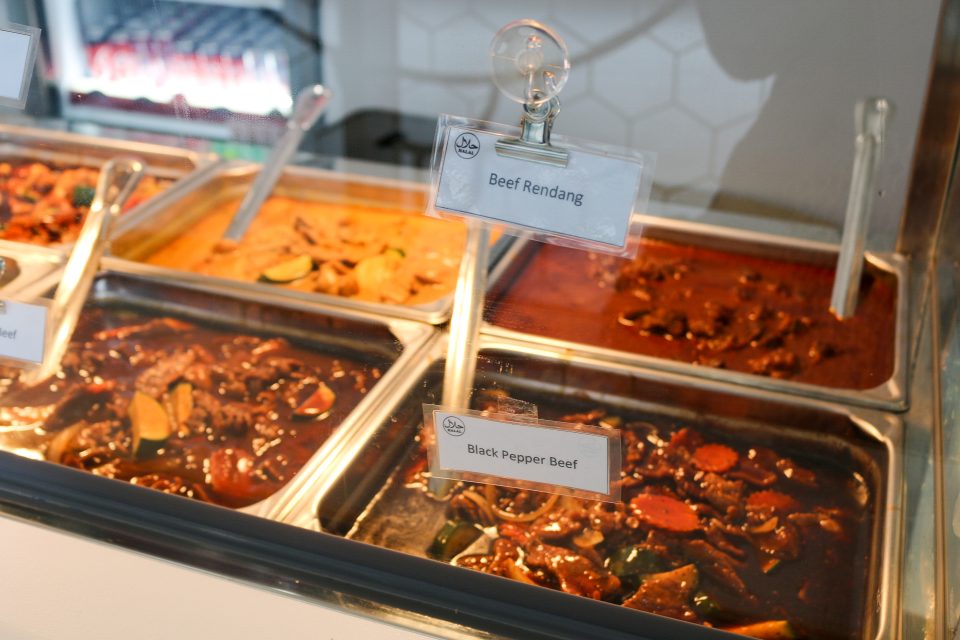 It's a great option if you're short on time and want a quick, cheap and delicious meal. You can choose one or two dishes and it's $13.90 for the regular size or $14.90 for the large.
If you have more time, you can choose from a range of dishes that are made to order. They're currently open during the day but they have plans to open for dinner soon.
Nicole recommends the laksa and the nasi lemak that's served with freshly fried chicken wings. Laksa is one of my favourite noodle soups, and I could eat fried chicken every day, so I had to try both dishes and a selection of hot snacks, including their range of curry puffs!
The filling in the chicken curry puff was beautifully seasoned and it had just enough spice for me. The pastry was light, flaky and it wasn't oily like some I've eaten. They have beef curry puffs and vegetable curry puffs, too, so I'll definitely be ordering a few more when I visit next time.
The crispy fried chicken wings with the nasi lemak are amazing. They were juicy and full of flavour with crispy seasoned skin. The sambal was delicious and slightly sweeter than I expected. Nicole tells me the dishes they serve aren't as spicy as you'd find in Malaysia, but if you want to turn up the heat, you can add extra chilli sauce from the selection of condiments.
The seafood laksa was huge and flavourful. It wasn't as sweet and spicy as others you may have tried, but it had its own unique flavour, and I would definitely order it again.
I didn't order the beef rendang, but I snuck a taste. Again, it was different from other versions I've eaten. The beef was beyond tender, and it had more gravy and less coconut than I was expecting. Noticing the difference, I asked Nicole what makes her dishes different from other Malaysian eateries. The answer: geography.
Kakak's has more of an Eastern influence where they use less coconut than in West Malaysia.
Kakak's has been open for less than two months, and they have exciting things planned. Bubble tea will soon join the expanding menu. Watch this space.
Kakak's Malaysian Food is located at Eyre St Market, 34-38 Eyre St, Kingston and is currently open from 9:00 am to 5:30 pm every day.
Original Article published by Amelia Bidgood on The RiotACT.