Korean barbeque has been enjoyed for thousands of years, but it has only recently become popular worldwide.
It typically includes slices of meat – often marinated – like chicken, pork and beef, cooked on gas or charcoal grills built into the dining table. You can cook the meat yourself, or a staff member can give you a hand.
The meats are then enjoyed with a selection of banchan (Korean side dishes), and you can eat your meat as it is or dip it in a selection of sauces and seasonings. There's also an option to wrap your meat in lettuce or other green leaves, with or without rice.
There's nothing quite like the smell of meat cooking over coals, and as soon as I entered Hanok I was consumed by the familiar smell. I was excited for the feast ahead.
Opening in February, Hanok is set up like a typical Korean barbecue restaurant and features long tables, booths and smaller tables, each with exhaust fans and grills in the centre of the tables. Not all Korean barbecue restaurants use charcoal, but I'm pleased to let you know that Hanok does. If I'm going to dine at a Korean barbecue restaurant, I prefer charcoal to gas.
We dined at 6:00 pm on a Tuesday and when we arrived a few tables were already filled with couples, families and big groups. In my opinion, Korean BBQ is best enjoyed with a group of four or more people, simply because the more people you dine with, the more food you can order. It can be done with two people, or you could even go by yourself, just be prepared to eat lots of food so make sure you go hungry.
Luckily, on this occasion, and whenever we eat Korean barbecue, we were starving, so we were ready to tackle the Korean feast ahead.
We started with a few cold beers – anything cold is the perfect accompaniment to Korean BBQ. Most Korean barbecue restaurants serve a similar selection of different cuts of marinated and non-marinated pork and beef. You'll also find a selection of seafood, chicken and occasionally offal on most menus. If you want something other than barbecue, you can choose from a range of non-barbecue options too.
Wanting to try as much as we could, we ordered the tempura King prawns, kimchi pancake, cold beef noodle soup (a very popular Korean dish) and the sweet and spicy boneless Korean fried chicken.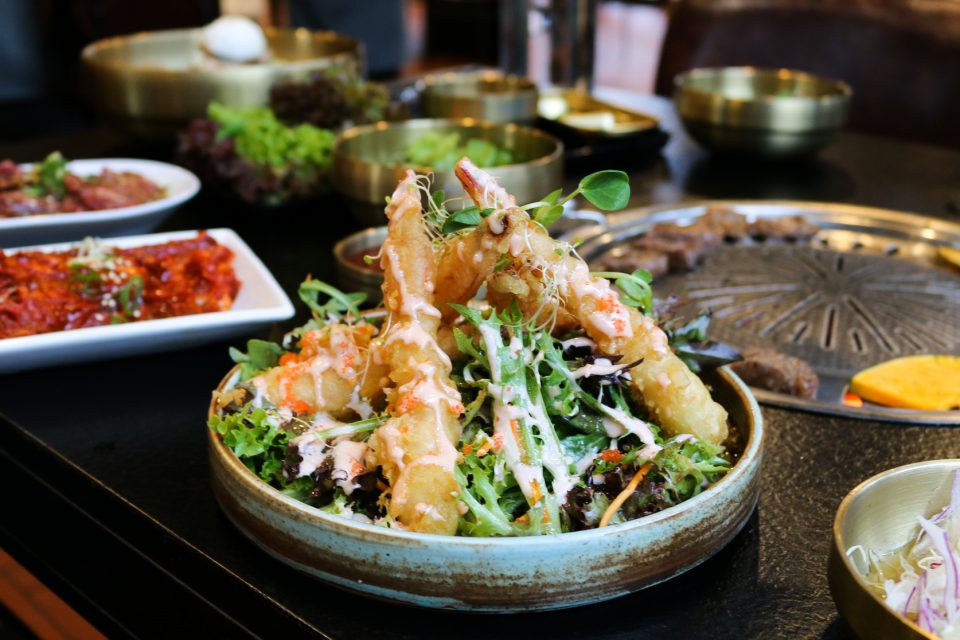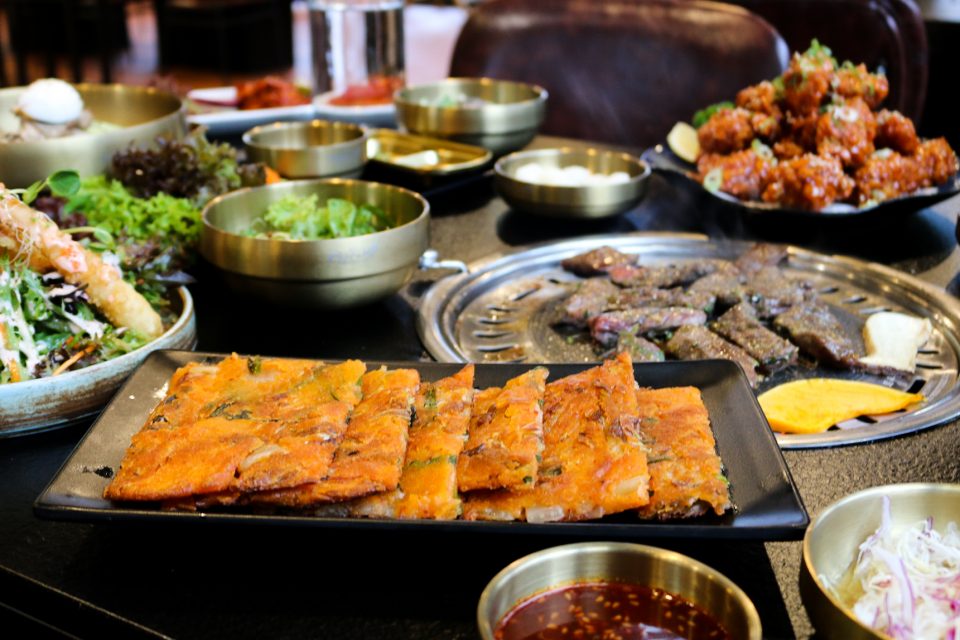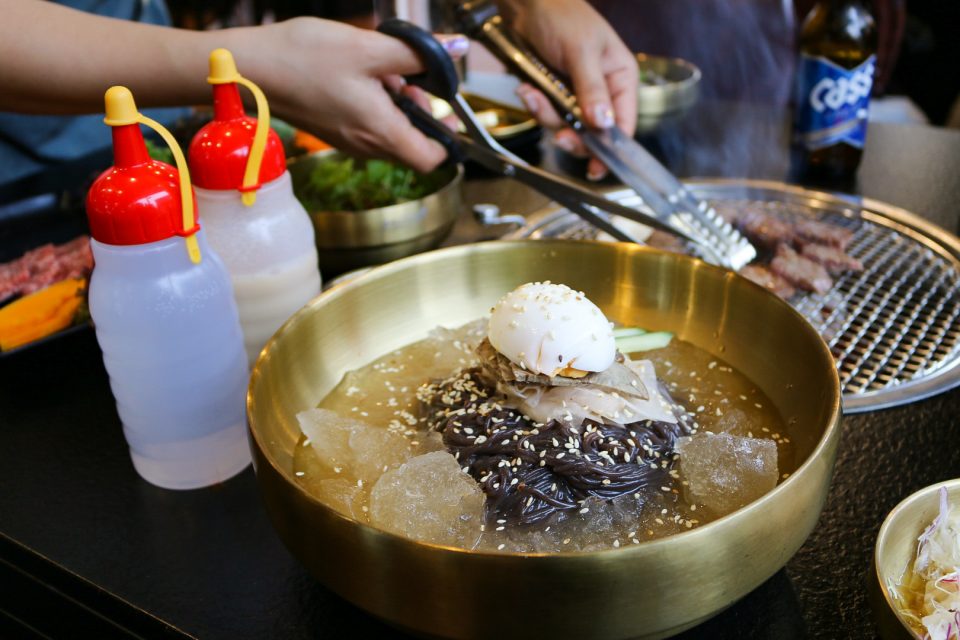 For the barbecue, we chose the spicy pork belly and a few different cuts of wagyu. Like most Korean barbecue restaurants in Australia, Hanok has a big selection of wagyu beef on its menu. They also have a few different vegetable platters and some big BBQ platters that would be ideal if you're dining with a big group.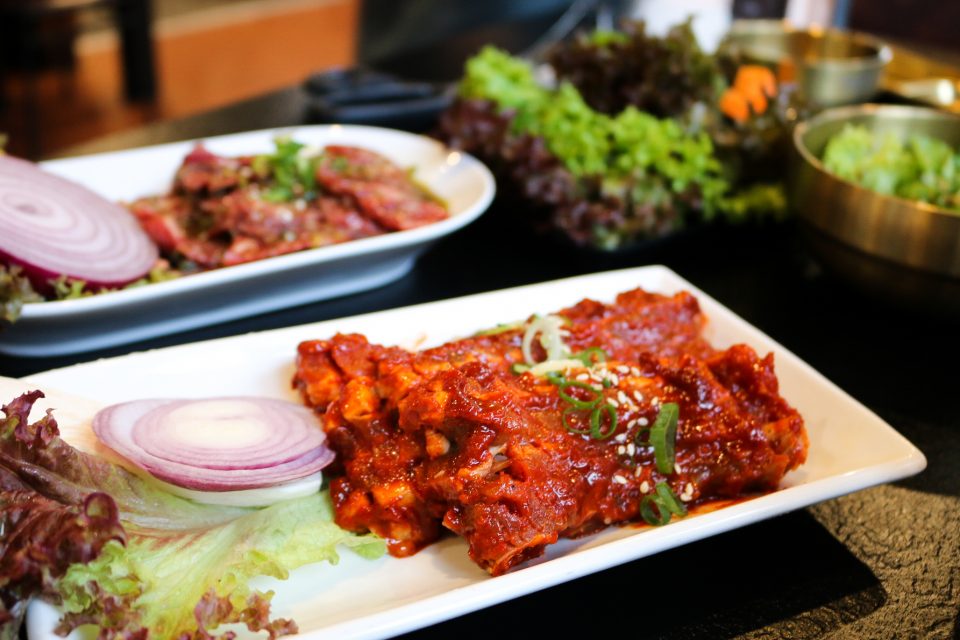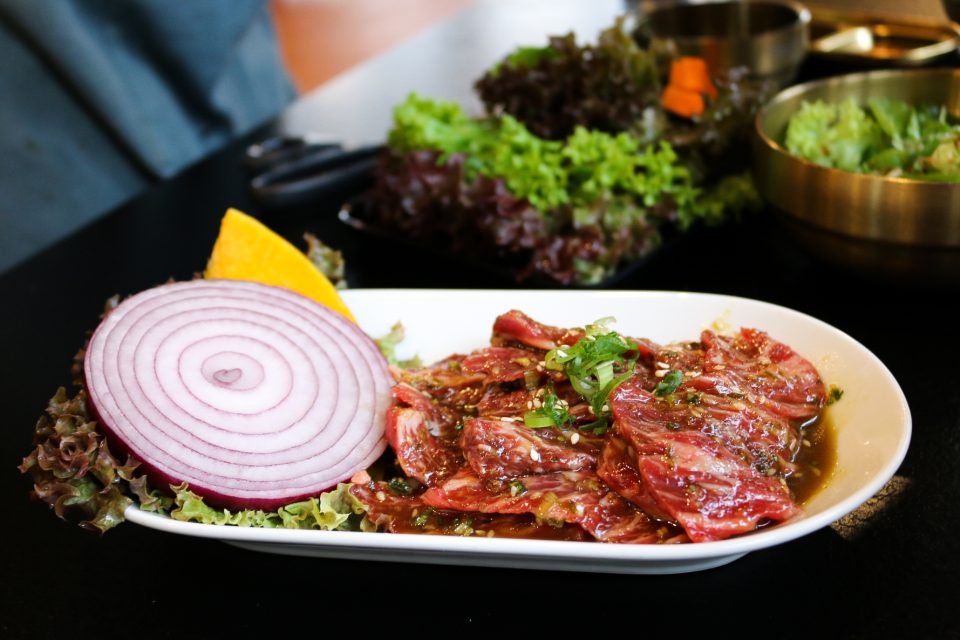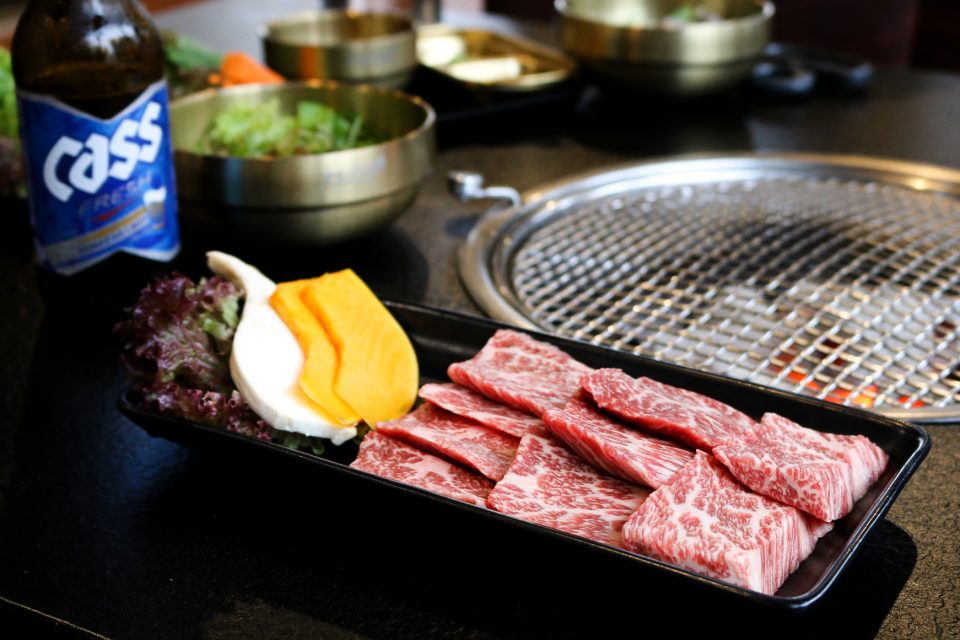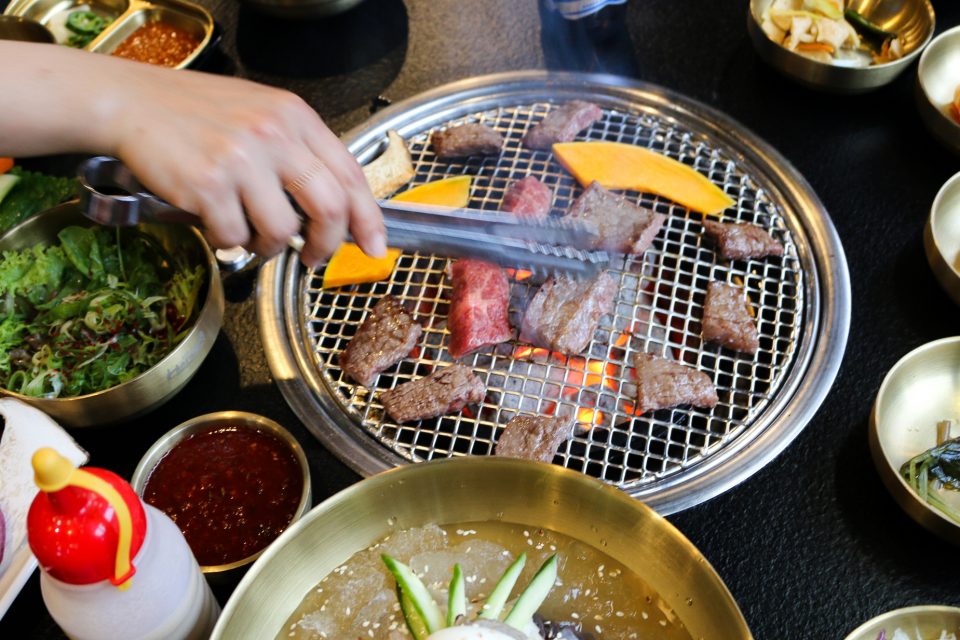 The food arrived quickly and the eating began. Everything was tasty, fresh and flavoursome, and it was one of the best Korean BBQ experiences I've had in Canberra. The team switched over the hot plates for the marinated meats to avoid excess smoke and the manager kept a close eye on our barbecue, often popping up at our table to flip and cut our meat.
I walked out feeling full and satisfied … and I'm counting down the days until our next Korean BBQ experience.
Hanok Korean BBQ is located at 6/28 Challis St, Dickson and is open from Monday to Sunday for lunch from 11:30 am to 2:30 pm and for dinner from 5:00 pm to 9:00 pm.
Original Article published by Amelia Bidgood on The RiotACT.