Calling all Disney lovers! Get ready to be taken to a whole new world as Pixar Putt takes Canberra to infinity and beyond.
For the first time, an open-air Pixar-themed mini-golf course is set to take over Civic Square for three weeks.
The interactive pop-up course is inspired by classic Disney/Pixar movies, including Toy Story, Monsters, Inc, The Incredibles, Finding Nemo, A Bug's Life, Wall-E, Inside Out, Luca and many more.
The premiere Canberra pop-up will also feature a new element from Disney and Pixar's latest hit movie, streaming on Disney+, Turning Red.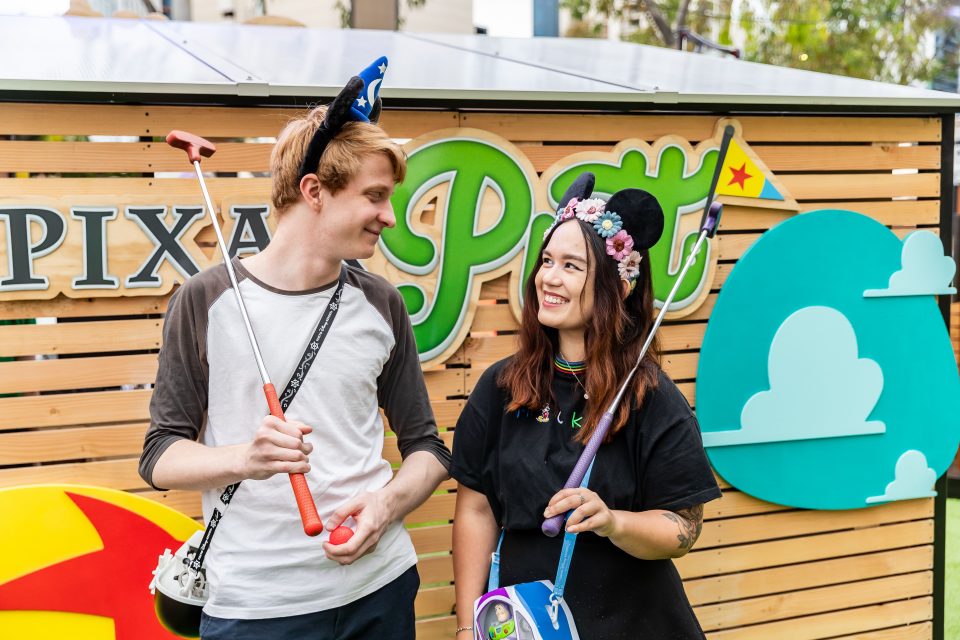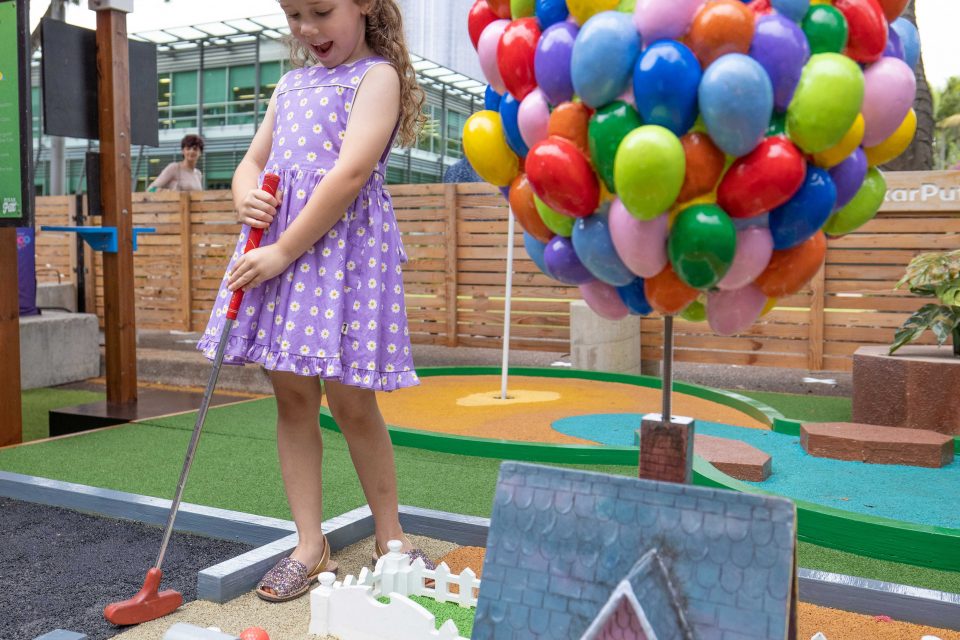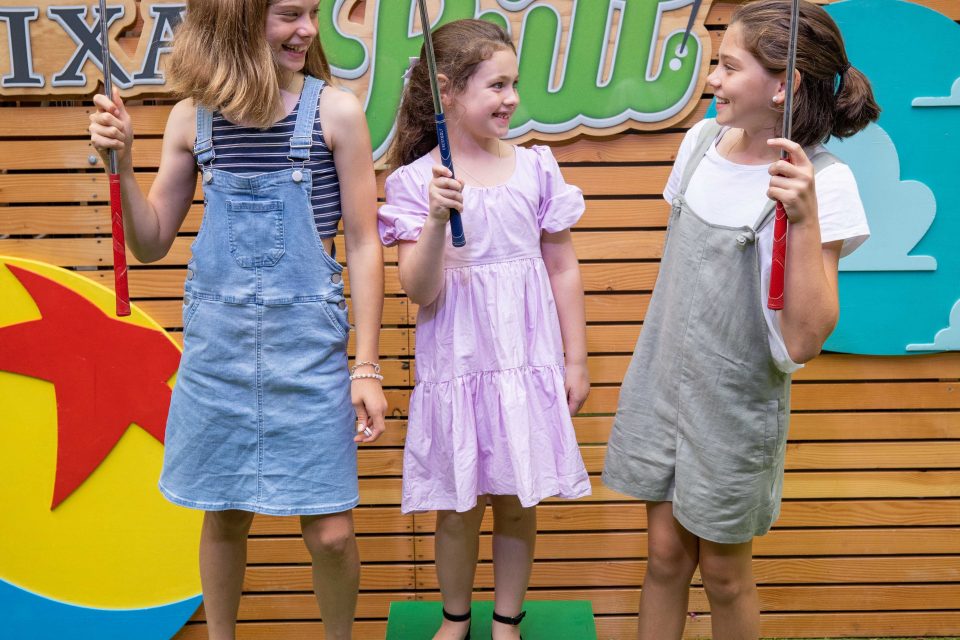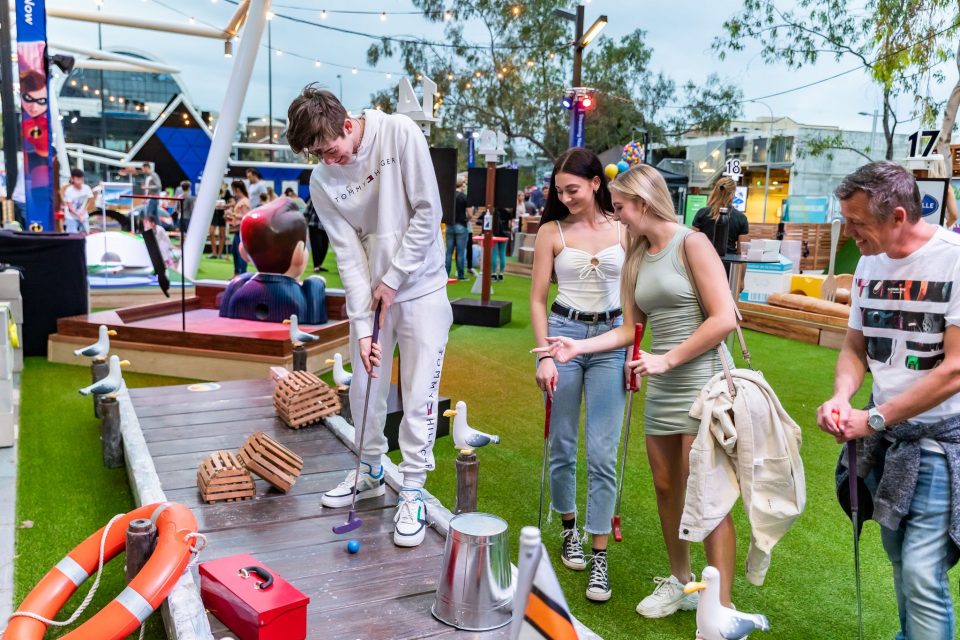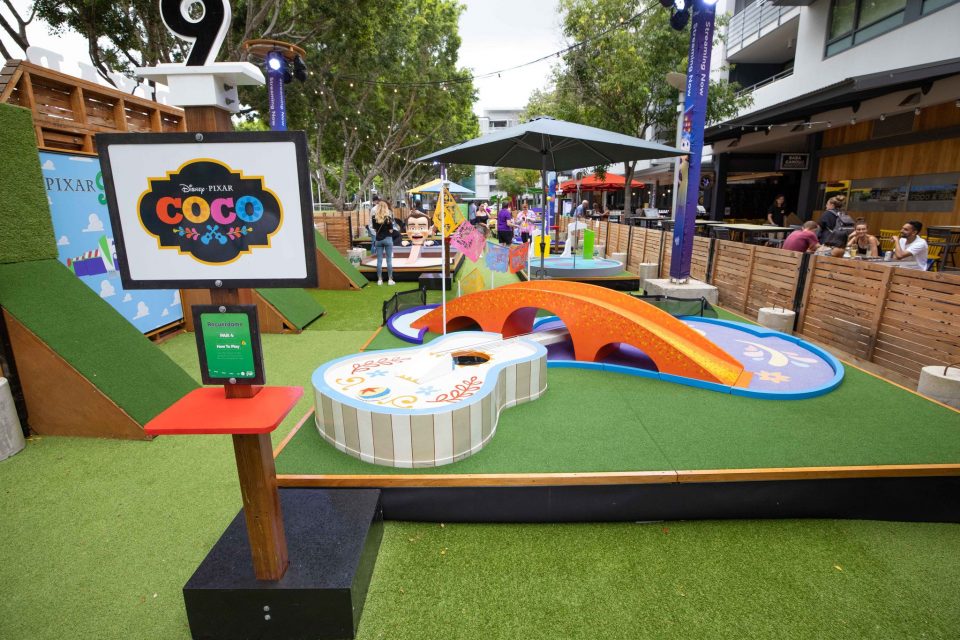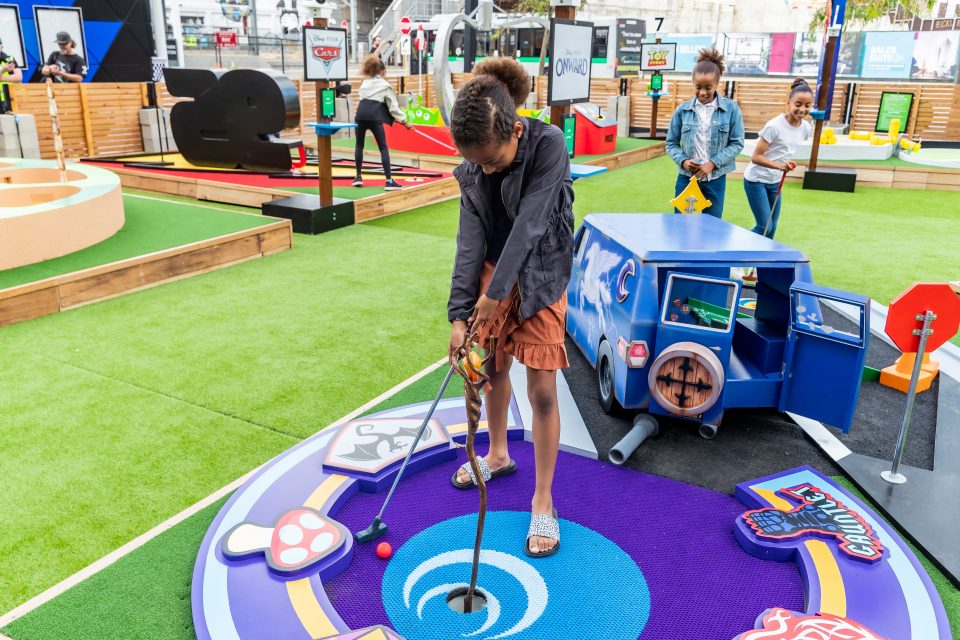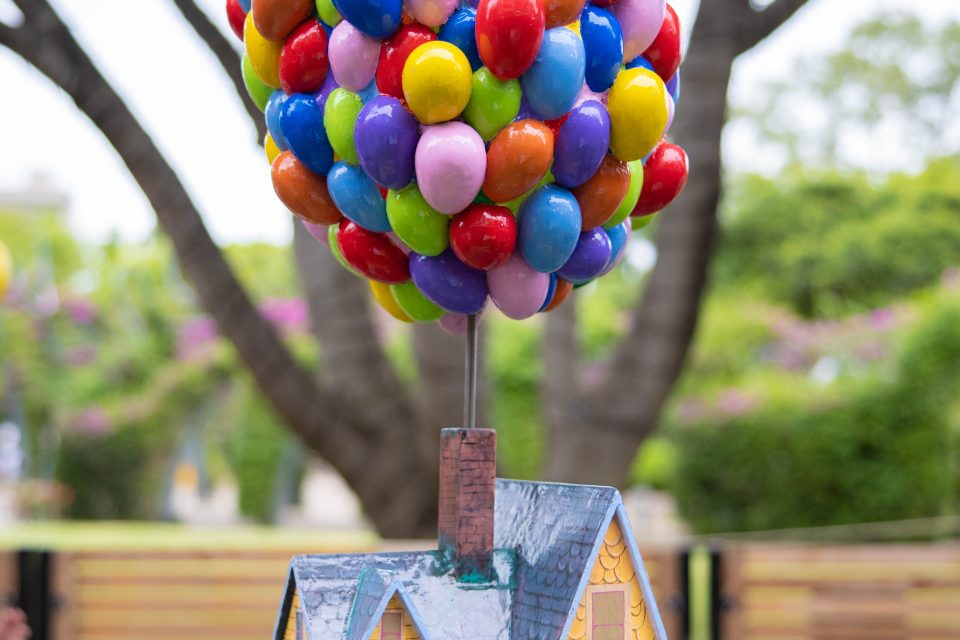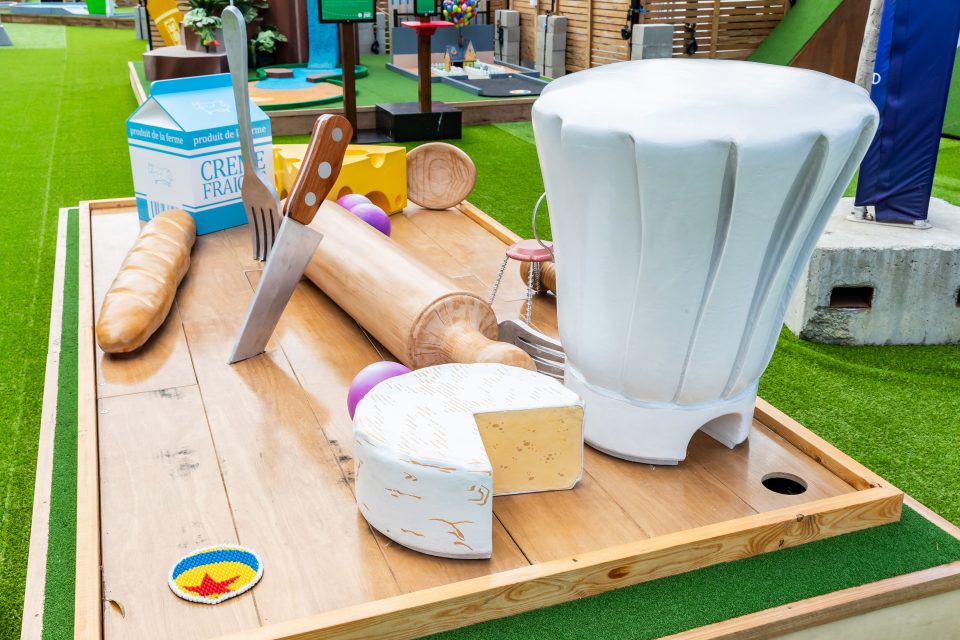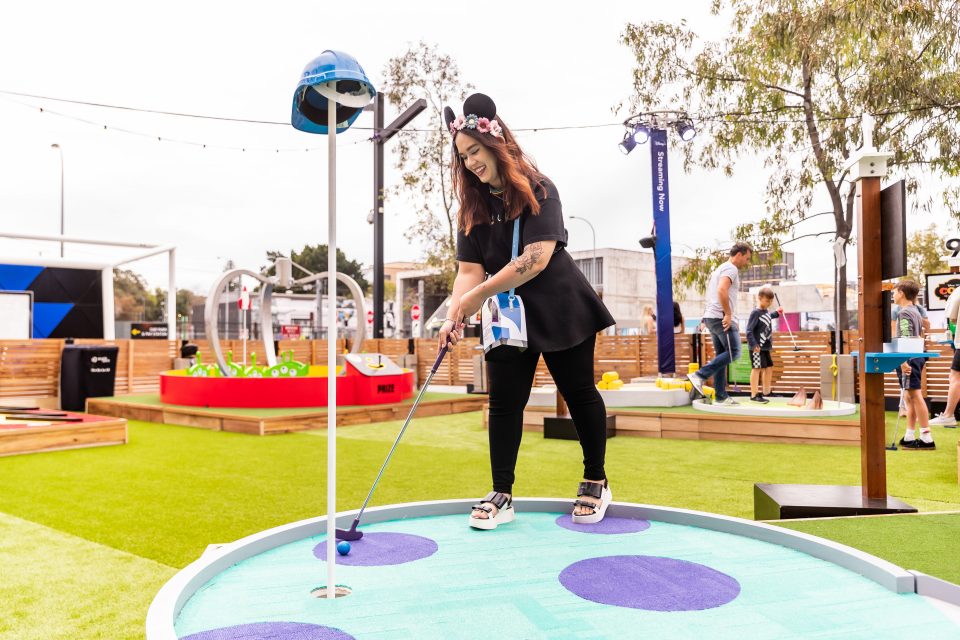 Arriving next month in Canberra, the experience caters for players of all ages. But it's certain to become a popular destination for youngsters, especially through the school holidays.
As the sun goes down, the big kids can come out for Pixar Putt After Dark 18+ sessions from 7 pm to 10 pm so adults can knock in some putts with friends and enjoy food and drinks from the entertainment precinct.
TEG Life Touring creative producer Luke Gallagher said Pixar Putt is a touring, pop-up style mini-golf course, so setting up permanently in one city is unlikely, "however, thanks to its popularity everywhere it opens, a return season in a city is always a possibility".
Pixar Putt first launched in Australia in 2019, and Luke said having a Canberra season has been in the works since.
"The team is very excited to be bringing Pixar Putt to Canberra, and the response to the announcement this week has been incredible," he said.
Luke said despite it taking longer than had been hoped due to the challenges of 2020-21, they were "pleased to be bringing this Pixar-inspired pop-up mini-golf phenomenon to the ACT at last".
The Pixar-themed golf course has had seasons in Sydney, Brisbane, Perth, Adelaide, Newcastle and Geelong.
"Pixar Putt is for everyone! The mini-golf course is quirky, fun and a challenge for adults, as well as kids," Luke said.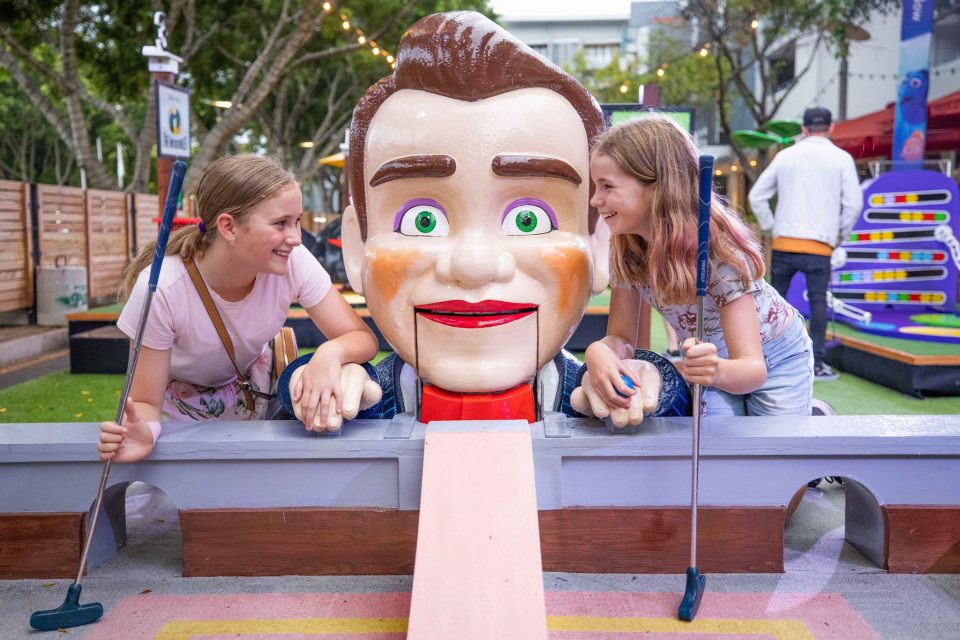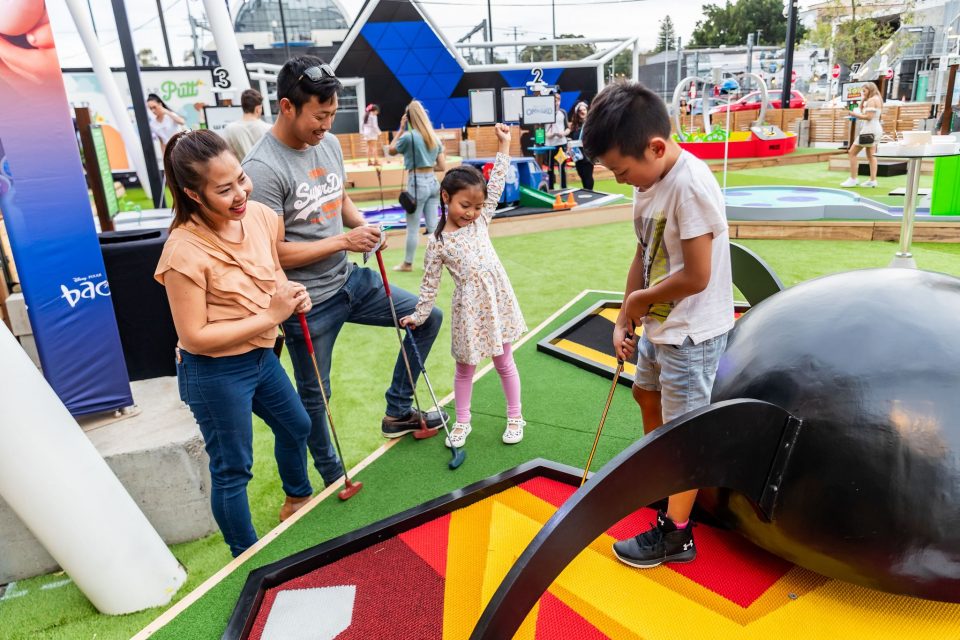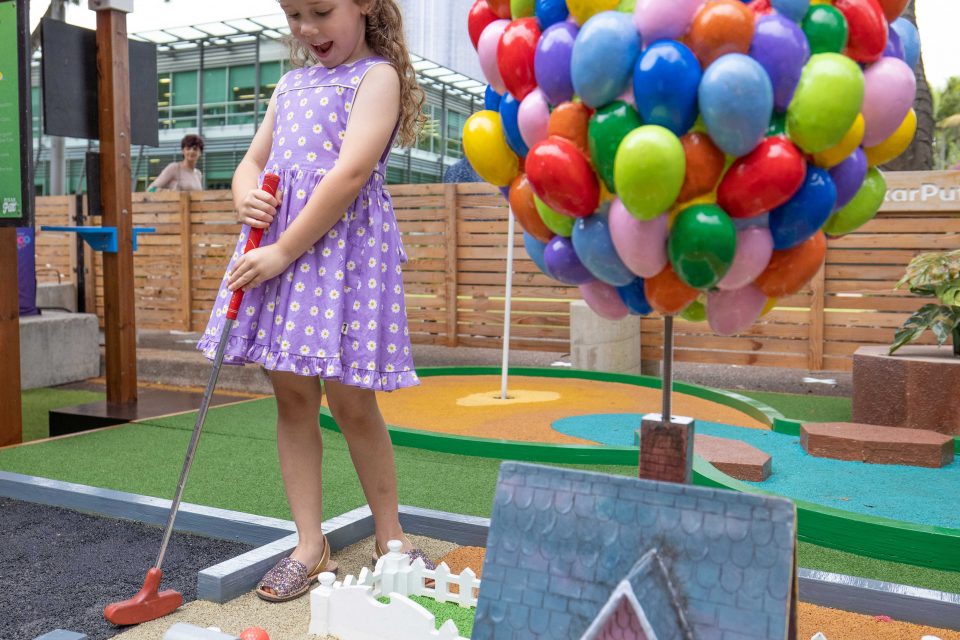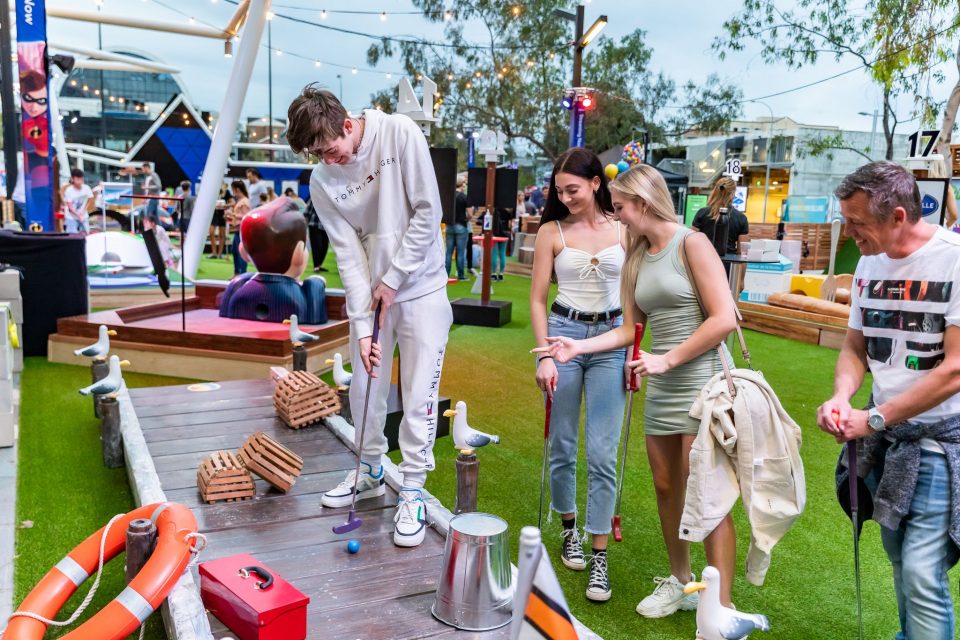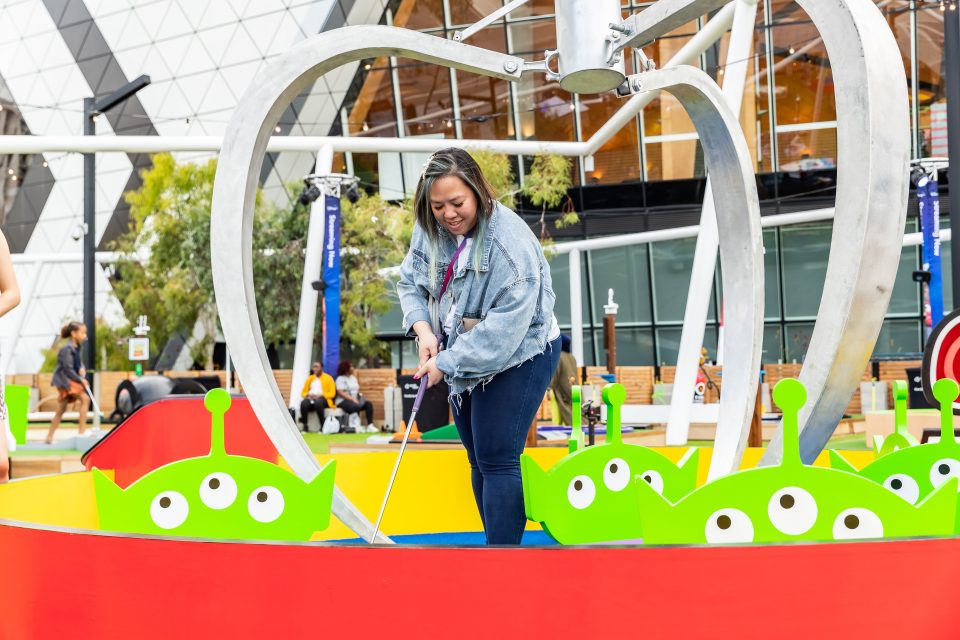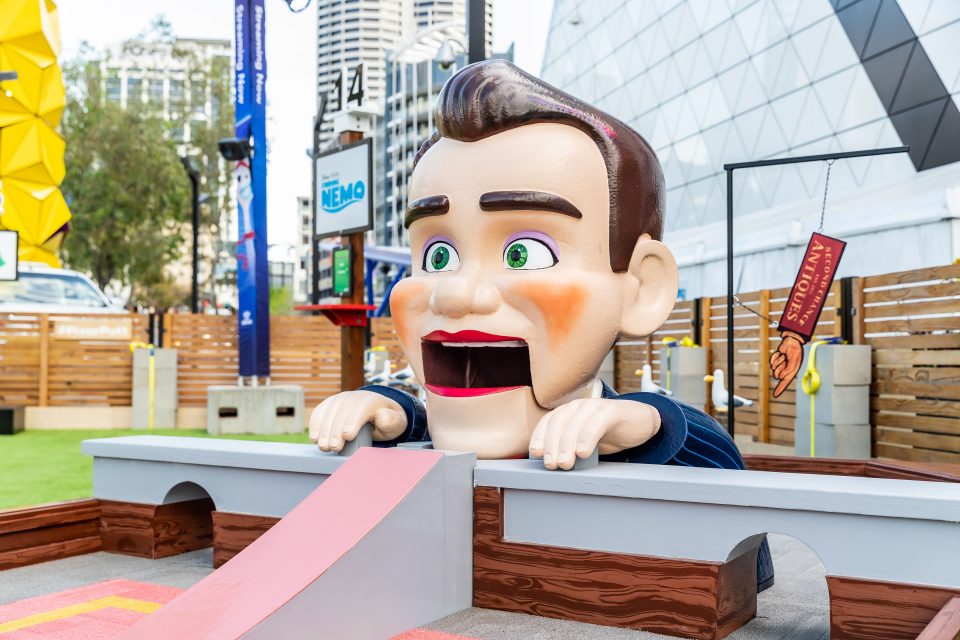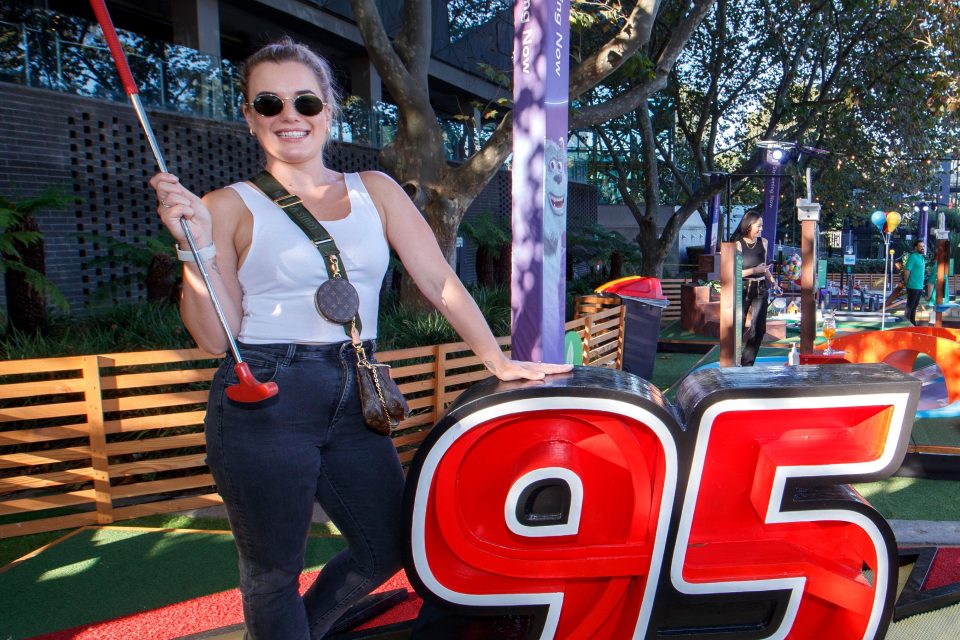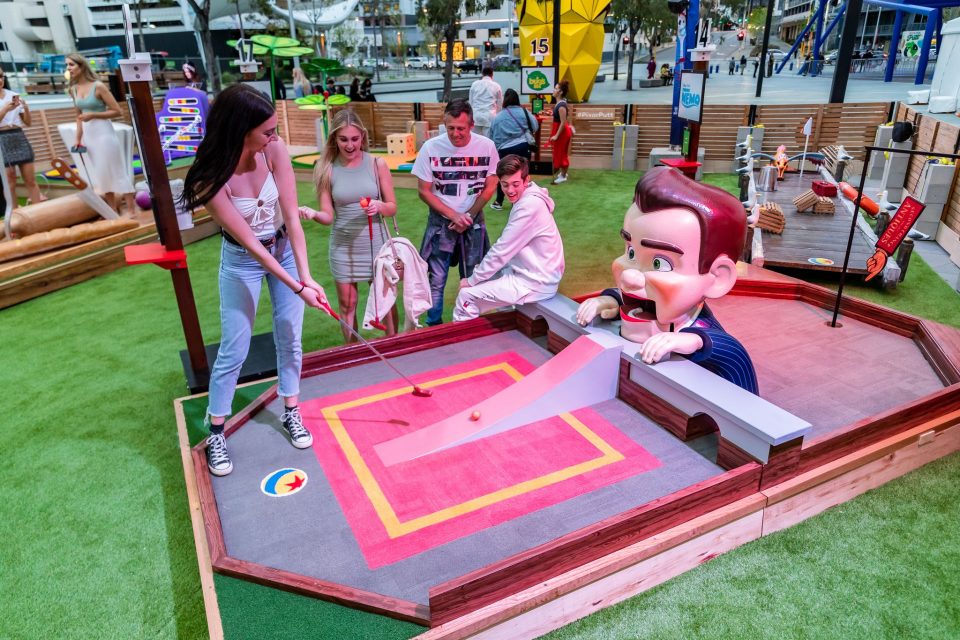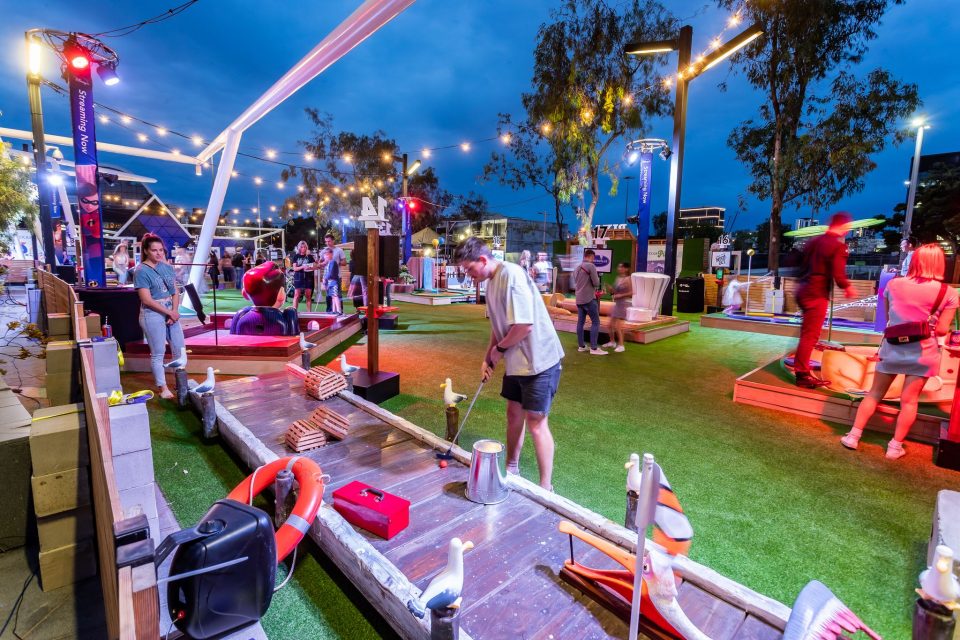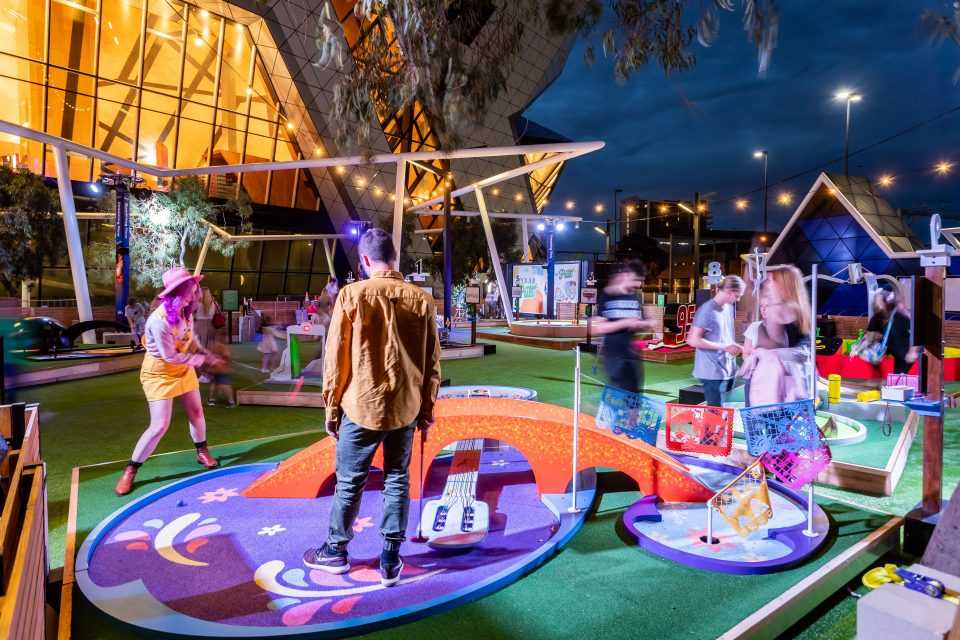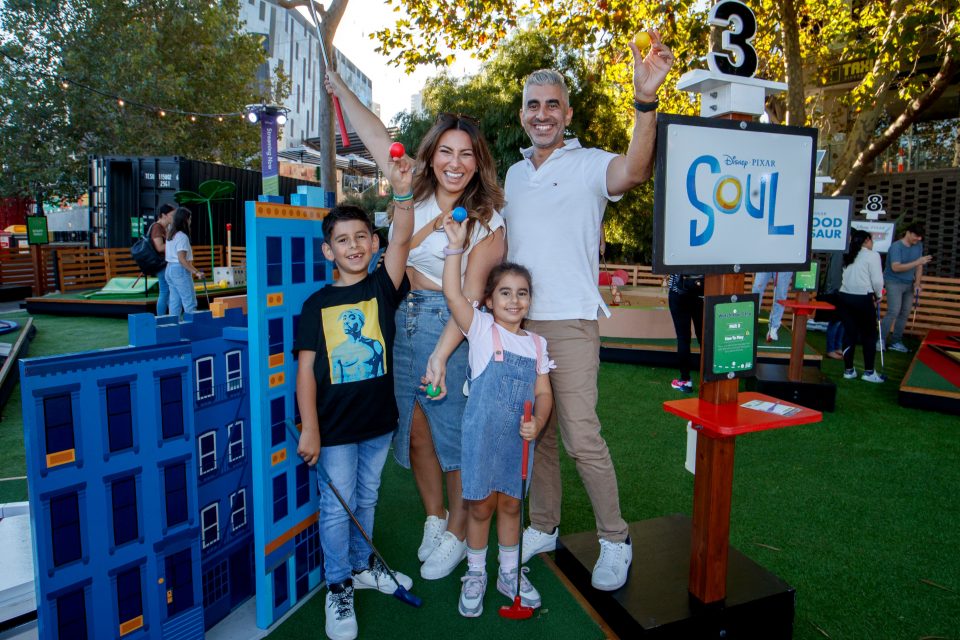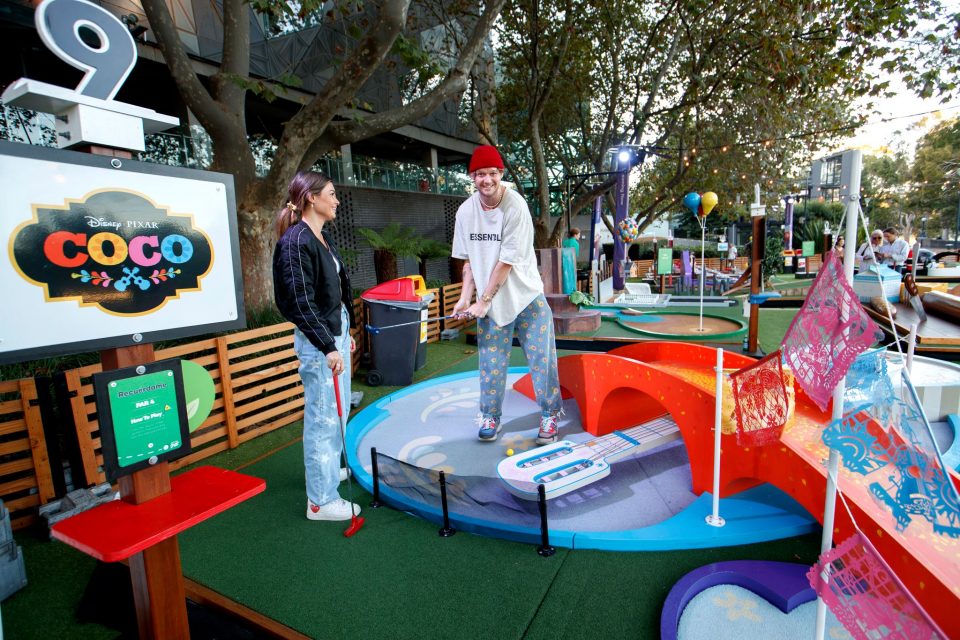 TEG Experiences managing director Rachael Carrol said the visit to the national capital was highly anticipated.
"We can't wait to showcase this Aussie-fan favourite attraction which has recently won a new legion of international fans in New York City, Houston and San Antonio, Texas," she said.
"Pixar Putt has had over 350,000 mini golfers putting to infinity and beyond since we launched in 2019, and we are thrilled to head to Canberra for the first time this April.
"When it came to finding a new location for Pixar Putt, Civic in Canberra seemed the perfect spot. There is plenty of space for patrons to stay safe, have fun and kick some serious putt."
Pixar Putt will start from 3 pm on Friday, 8 April and run until Sunday, 1 May, with various sessions available, including Sunday to Wednesday, 10 am to 8 pm and Thursday to Sunday, 10 am to 10 pm.
The After Dark 18+ sessions will run from Thursday to Saturday.
Rachael said tickets would be available at the door but recommended patrons book online as capacity was limited.
Tickets for nine holes start from $19.90 and from $29.90 for 18 holes.
They will go on sale on Friday 1 April at 1 pm via Pixar Putt.
Original Article published by Evelyn Karatzas on Riotact.