With 16 stores scattered throughout Sydney, Melbourne and Brisbane, Gelato Messina has recently announced Canberra as the site of store number 17.
It seems the gelato makers, responsible for famous and creative flavours that have earned them the title of the best gelato in Australia as voted by Good Food Guide, have developed a soft spot for Canberra. After coming to the capital for Night Noodle Market and The Commons food festivals serving custom products for the last two years, they have been fielding many requests from locals to open. So when they found the site in Lonsdale St in Braddon, they felt it was the right time to make the move. The current building site is due to open its doors at the end of July, next door to another Sydney favourite, Sonoma Bakery, who will open not long after.
Housing their signature 35 flavours and 5 weekly rotating specials, customers will be able to watch gelato being churned fresh through the 'churners window' and choose a gelato cake from the weird and wonderful selection. Everything that goes into the gelato is made from scratch at Messina HQ in Sydney, including all baked additions such as brownies, apple pie, cookies, fudges and jams, then will be sent to Canberra to be prepared and churned fresh on site.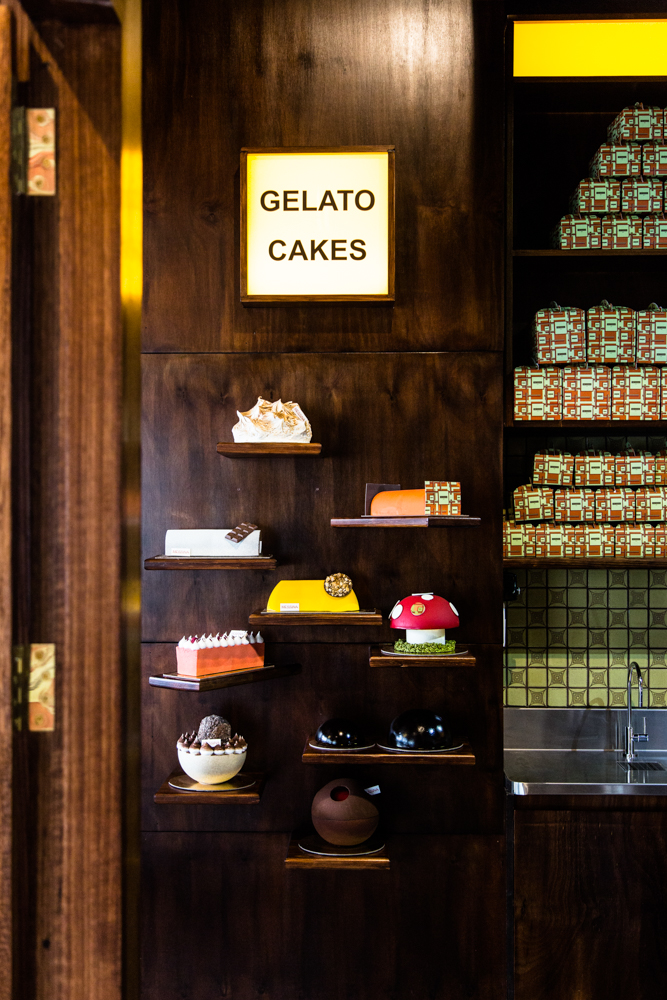 Their current signature flavours include the inventive and tempting Pear & Rhubarb, Apple Pie, Bounty, Macadamia Crunch, Tiramisu and Coconut & Lychee. With the cake selection to include the now iconic Dr Evil's Magic Mushroom which is a marvellous creation shaped into a mushroom with the top dome of the cake filled with Dr Evil gelato (dark chocolate gelato, peanut cookies and dulce de leche) and topped with layers of vanilla cream, chocolate sponge, a red ganache, and white chocolate buttons to finish. The stalk is filled with dulce de leche caramel surrounded by dark chocolate gelato. The whole mushroom sits upon 'grass' made from popping candy, crushed biscuit, white chocolate and almond praline.
In addition, Gelato Messina each week has five rotating 'specials' in the gelato cabinet. They have announced the launch flavour for the new store will be Breakfast in Canberra, a tempting delicious combination of milk gelato with milk jam and milo. It will be sold as a special in all their stores to celebrate the opening.
The new store fit is said to be pretty suave as well. Inside, they have revealed there will bench seating, indoor planter walls, floors and ceilings. They also have plans for a heated outdoor seating area lined with palm springs concrete breeze blocks, making it cosy all year round.
Gelato Messina will be opening at 21 Lonsdale St, Braddon in late July
Original Article published on the RiotACT.