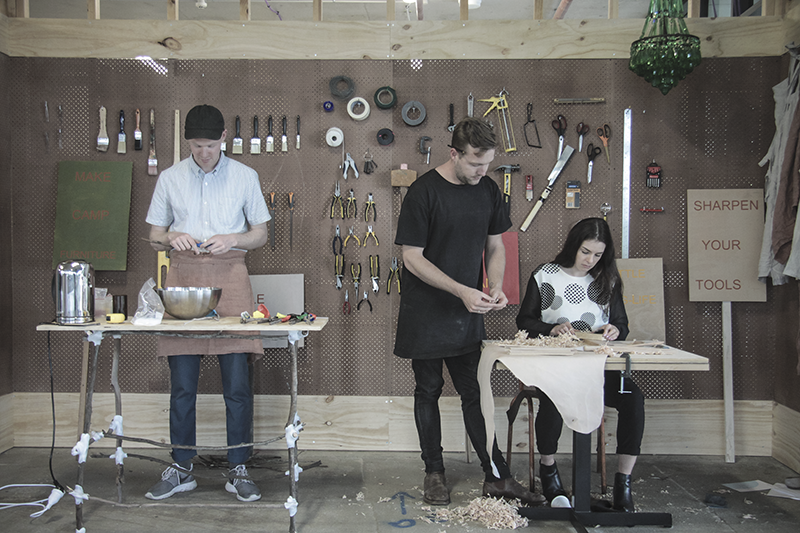 It is perhaps a sign of the times we live in that the word 'Maker' can be so subversive. Once, we were all makers in every sense of the word. We made our clothes, our tools, our furniture, our houses. What we couldn't make, we bought or traded from local craftspeople. And when things broke, we fixed them.
Then came the industrial revolution. It saw making become a commodity, a thing to be controlled by the few and sold to the many. Over time, individuals lost the art of making and became consumers.
Making was also profitable for those who controlled it. So profitable that making things so that they break and are not fixed but thrown away became the only model.
Now, we don't need to know how to make anything; it is all made for us. We don't need to know how to fix anything; we can just replace it. We even have a sexy new word for it. We call it an update.
Planned obsolescence is the name of the game for today's industrialists, the golden path to sustained growth, but there are a growing number of people across the globe who don't buy the line that our rampant consumerism is the way to a happier life.
Those people have joined a quiet revolution known as the Maker Movement, a movement that challenges mass consumption, embraces craftsmanship and calls on humans to be makers again.
Earlier this week, Hotel Hotel launched Fix and Make, a year-long series of events and workshops that will explore this very movement and its implications for the environment, self sufficiency, regional economy and personal fulfilment.
Those in attendance were treated to a taste of things to come, with a demonstration of chopstick making by local artisan Tom Skeehan (pictured centre), and an insight into campsite furniture making with biodegradable plastic by Dale Hardiman from Melbourne (pictured left).
The Fix and Make Market, its first proper event, happens today from 10am until 2pm at the Nishi Gallery. The market will include demonstrations and live-making activities with a number of the Fix and Make collaborators. Outside Nishi, a food market curated by Monster Kitchen and Bar will feature a number of local food producers, cafés and restaurants.
Fix and Make Markets are on today at
Nishi Gallery between 10am and 2pm.
For more information on the
Fix and Make program, check out the
Hotel Hotel website.