It seems everybody loves The Hamlet, Braddon's street food mecca that has had hungry Canberrans happily munching away since December '14. If you think the whole street food thing may be getting tired, you are probably wrong, because more and more stuff is coming on board. If you haven't been back in a while and think you've seen and eaten all there is to see and eat, here are a few things you may not have done yet, but really should.
1. Grabbed a Greek sweet or three at the new Fillos dessert bar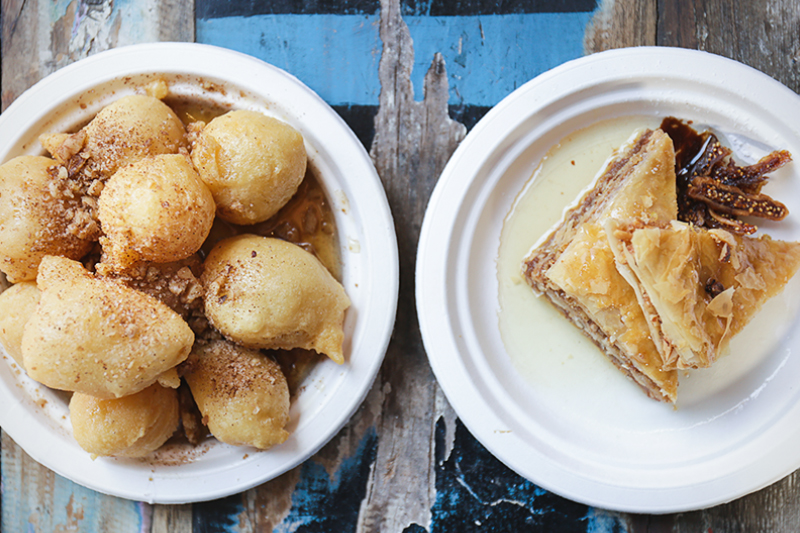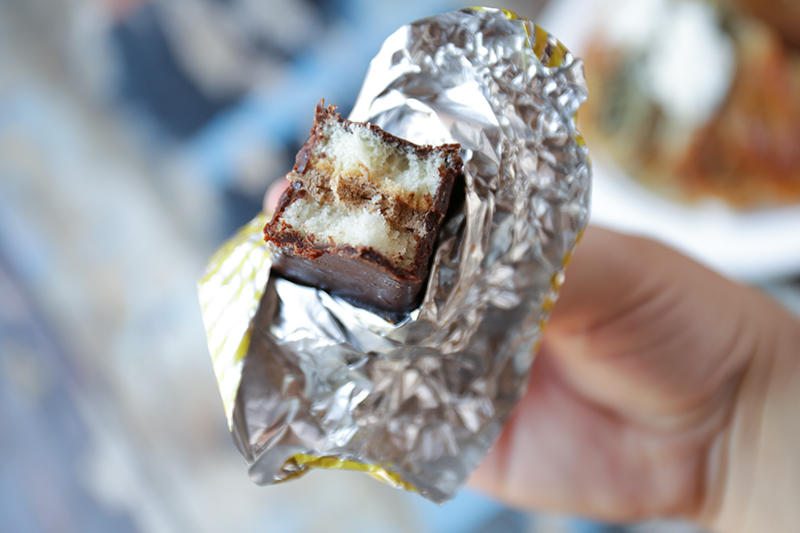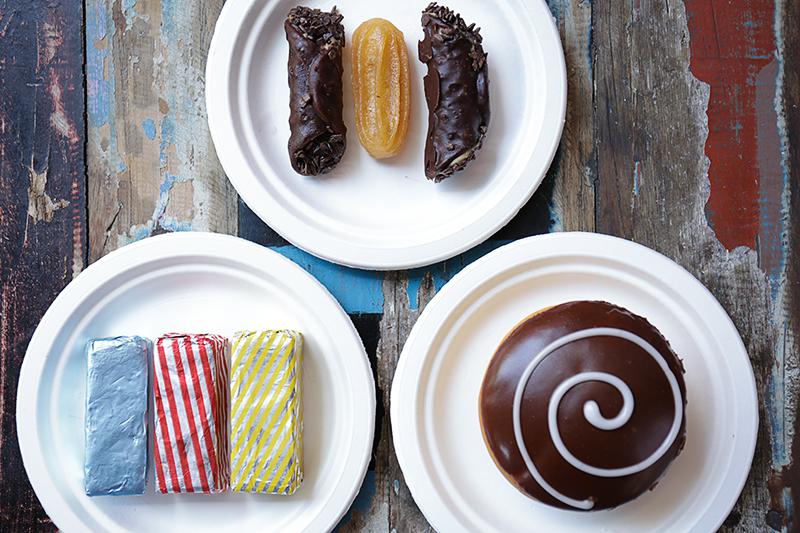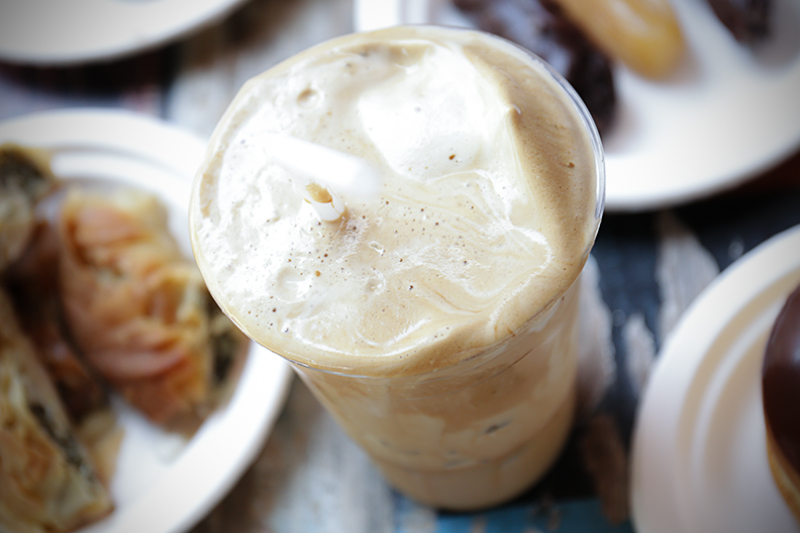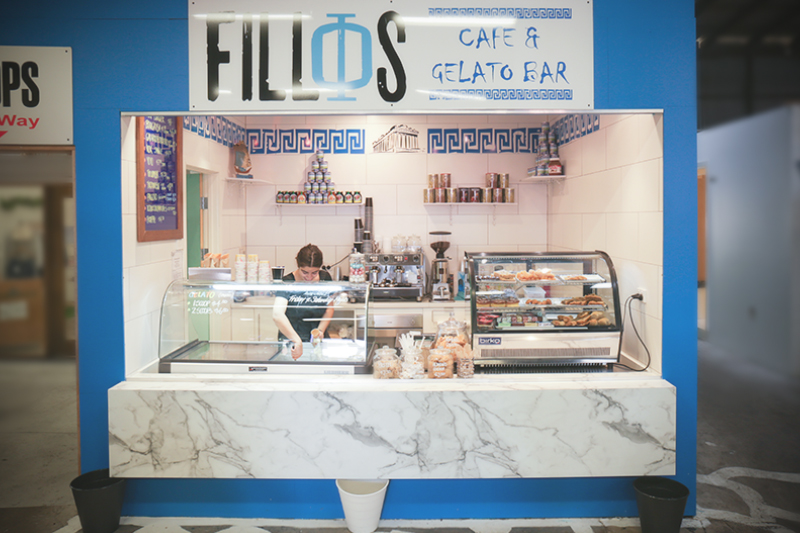 The new Fillos Café and Gelato Bar opened around a week ago, and is probably the closest thing in Canberra to a Zaharoplasteio (that's Greek for Patisserie). Sure, the whole range of pastries couldn't possibly be represented in such a little bar, but it has some favourites that a very hard to find in Canberra–like Kok, Pastakia and the insanely popular loukoumades (you must have had them at the Multicultural, right?), as well as an interesting range of gelato mixed with smashed greek sweets, Cold Rock style. Wash them all down with a Frappé coffee, Greece's unofficial national Summer drink.
2. Tucked in to a bowl of pasta at Pasta'd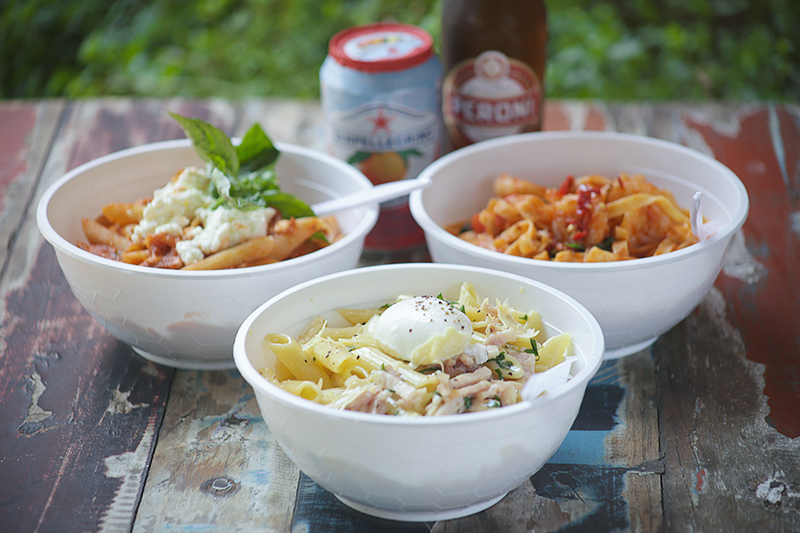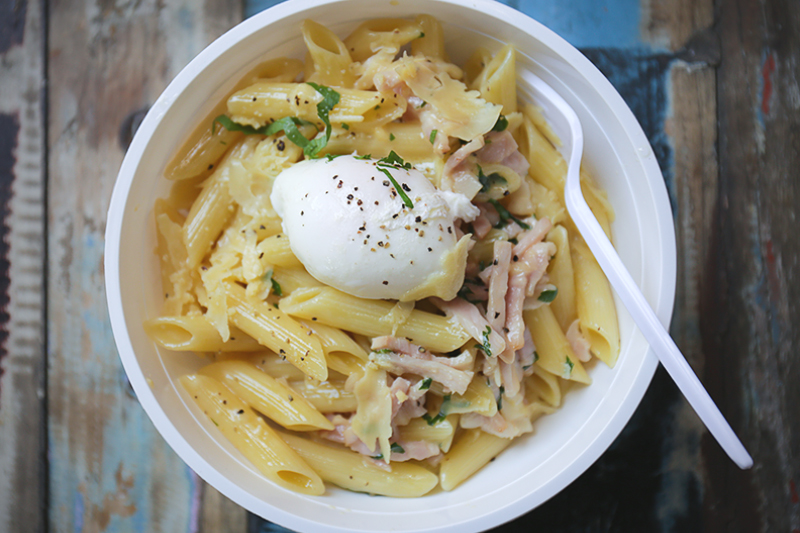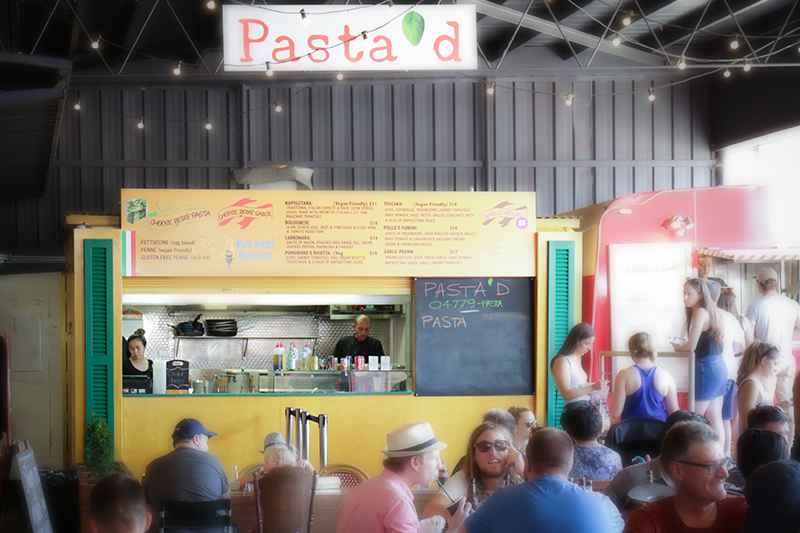 Alex from 10″ Pizzeria is on the pans at Pasta'd, as the boys branch out into a new van. Three types of pasta are available: Fettuccine, penne and gluten free penne. Choose your pasta and then choose one of seven sauces that include a cheeky carbonara with poached egg, garlic prawns or tomato and ricotta, plus the odd special like vongole with white wine and chilli. This is proper Italian cooking from a kitchen veteran, so if you are a pasta fan, this one is for you. Extras include garlic bread and Italian garden salad. Buon Appetito!
3. Been fed soul food like a Po' Boy at Soul Cartel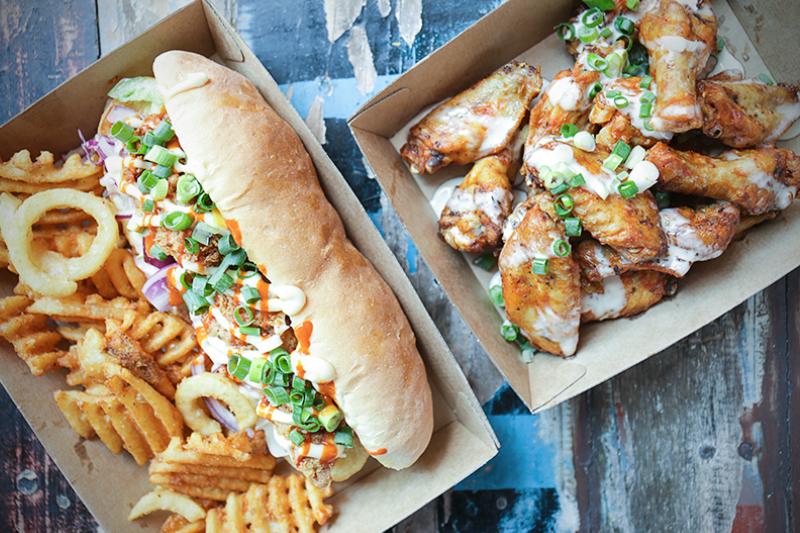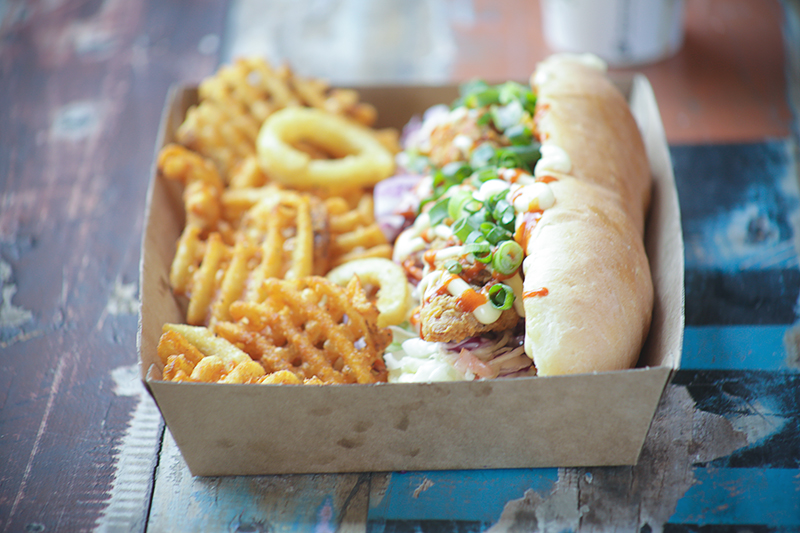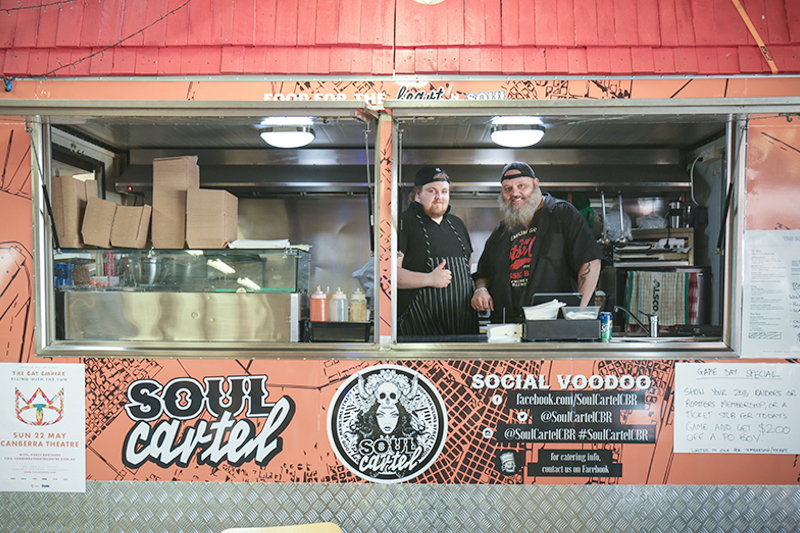 The father son team at Soul Cartel have been gaining a solid following since opening in late January and little wonder. Their Louisiana style soul food offering will have you imagining you are on Bourbon Street rather than Lonsdale Street. Po' Boys are the thing here, with the Larraquette stuffed full of buttermilk fried chicken, slaw, pickles, cheese and mayo. Don't want it with bread? All good. Grab some fried chicken in a dinner box, or hit up some cajun wings. Word has it Gumbo is making an appearance in Winter. Can't wait!
4. Been poured a local beer or cider at the second smallest bar in the Southern Hemisphere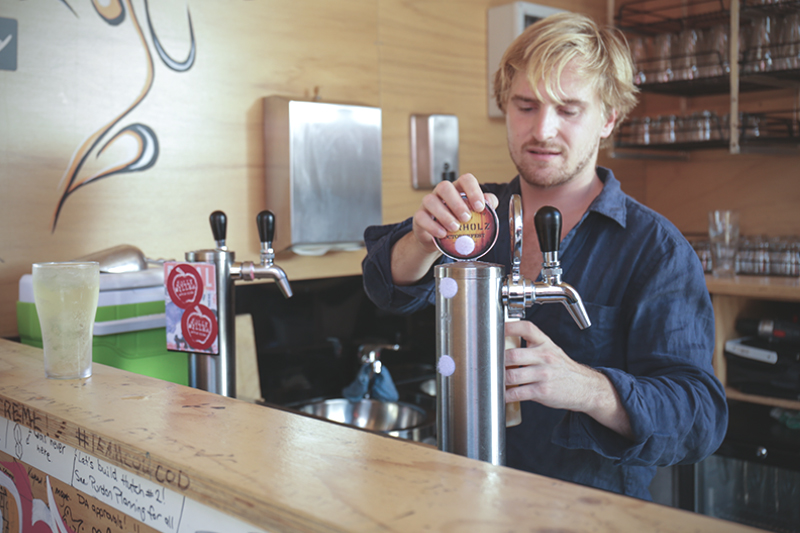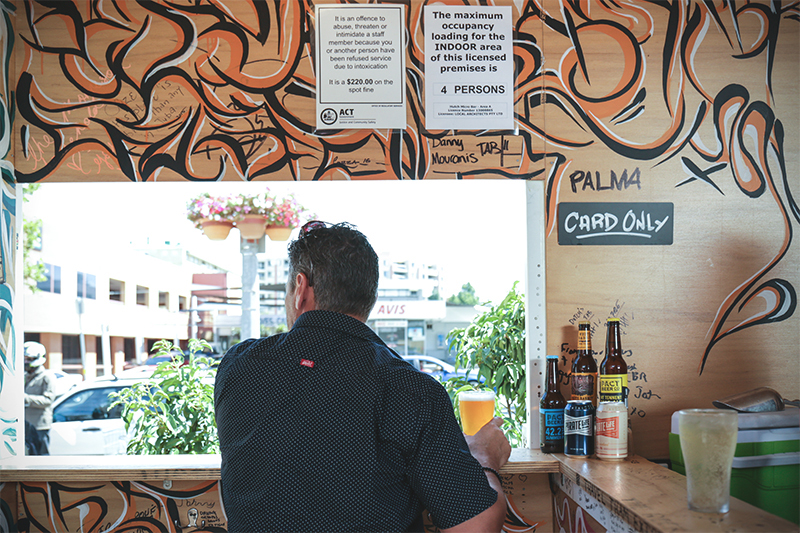 If you haven't been to The Hutch, it's probably because you are doing BYO. Sure, The Hamlet is kinda made for it, but you are missing out on drinking at the second smallest bar in the southern hemisphere! I don't know who actually measures these things, but anyway, it's licensed for only four people, so it's a good thing you can take your beer away. Novelty aside, the best thing about this bar is the excellent local Zierholz beer and Gundaroo's ballsy Jolly Miller cider, both on tap, so give these locals a try and give the BYO a miss for once.
5. Said hello to Canberra's favourite Ethiopian family
Well, obviously–it hasn't actually opened yet! But if you've been to the Old Bus Depot Markets in Kingston or at the now closed restaurant in Dickson, chances are you are a fan of Ferkerte Tesfaye's authentic Ethiopian delights. Just the thought of her Key Wat (Ethiopian spicy beef), Bakela (broad bean dip), Ater Wat (turmeric spiced split pea stew) or tangy injera bread will have most Canberrans drooling, and now…drum roll please, she is opening at The Hamlet. Just behind that old metal door she is standing in front of with husband Sandaba and daughter Bethel is a cute little wooden stall that will be serving up her famous fare by month's end. Sit tight, we'll keep you posted.