Who are you?
My name is Con Castrisos and I was born in country Victoria where my Dad had multiple businesses.
Both of my parents were originally from Greece. Dad was born on the island of Kythira in the south, where mum also has heritage but she was born in Athens. They met and married in 1962 when my father returned to the island on a holiday before returning to Australia and making a life for themselves.
I moved to Canberra at 14 and worked at my uncle's shop part-time until my Dad came here.
In 1988 the family bought this shop and ran it for almost 20 years before selling it in 2007. I went to Eden, bought a supermarket and ran that until a few years ago. My kids were still in Canberra and it didn't seem right to be so far away.
So I returned here, did a little work on building sites, and eventually bought back the shop.
What is Watson Takeaway?
We're a one-stop takeaway shop that offers a wide variety of food. You can get anything from a Chiko Roll right through to a latte.
Our burgers, fish and pizzas are the most popular, but we cater to vegetarians and vegans too.
It's been two years since I've been back in management, and I'm very glad to be here because I love eating, cooking and having that social connection with the community.
The store is also right next to the supermarket, so people come in for a little catch-up and order their dinner before getting their weekly shop.
A lot of the customers who were kids when I first met them now bring in their own families. It's great to see the suburb growing up like that.
What's your favourite cuisine?
Mediterranean, but as for what I eat, it changes depending on the season.
In summer, I really like having our chicken souvlaki drizzled with lemon and a little bit of oregano.
Alongside it will be our Greek salad, which has pumpkin mixed in and pairs well with the salty feta cheese.
Who is your biggest culinary influence?
My Dad, he taught me everything I know in the kitchen. Every day after school, while my friends played footy, I peeled potatoes and cut chips for him at the café.
Now I'm doing the same with my son in the kitchen to keep the knowledge passing down from generation to generation.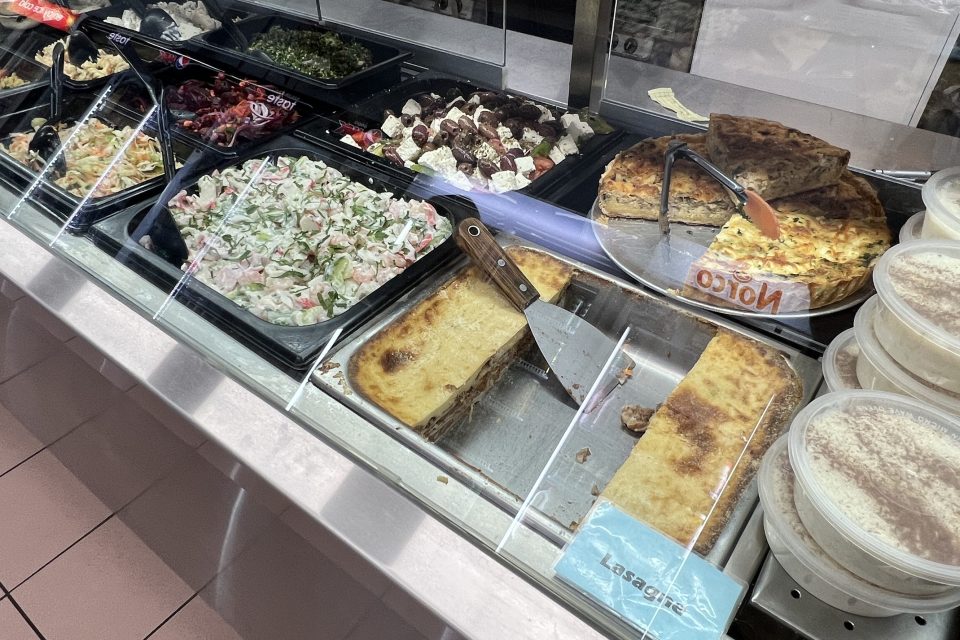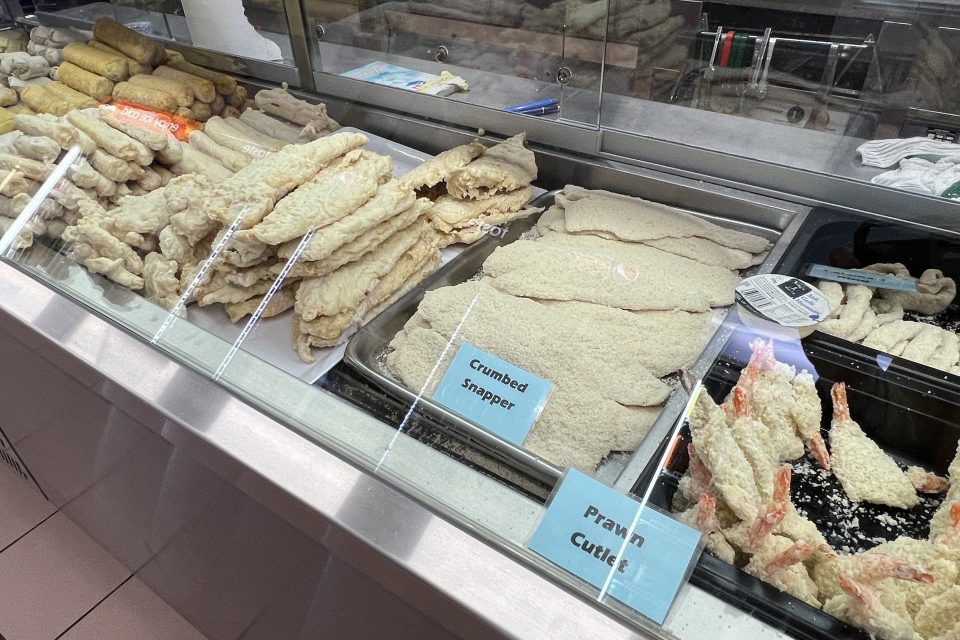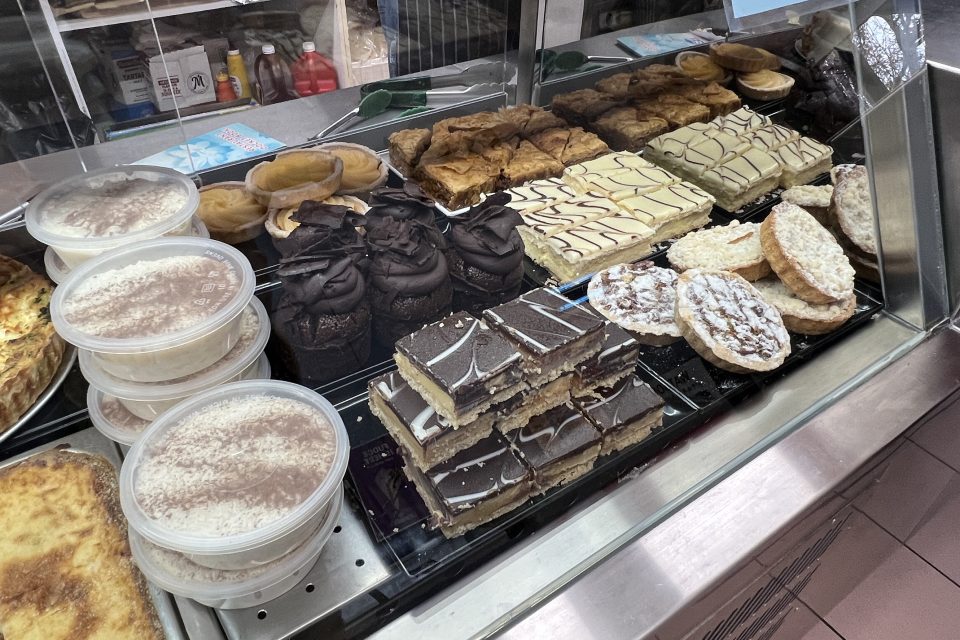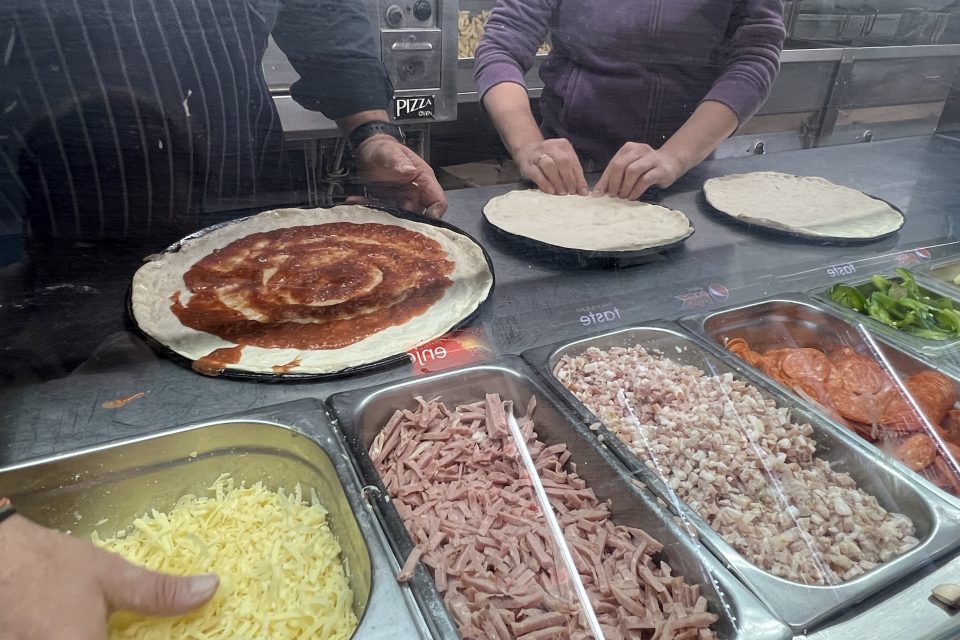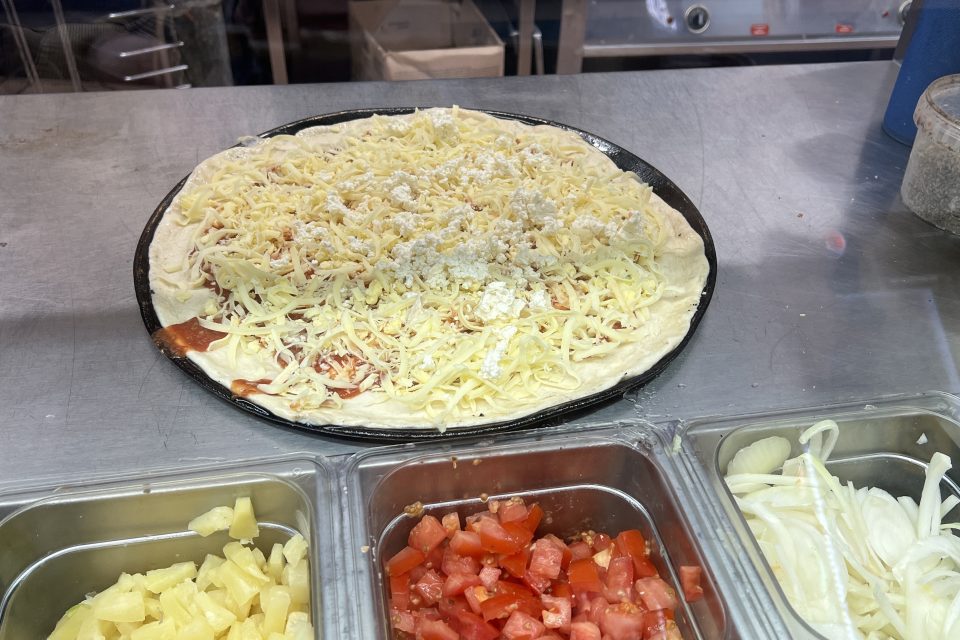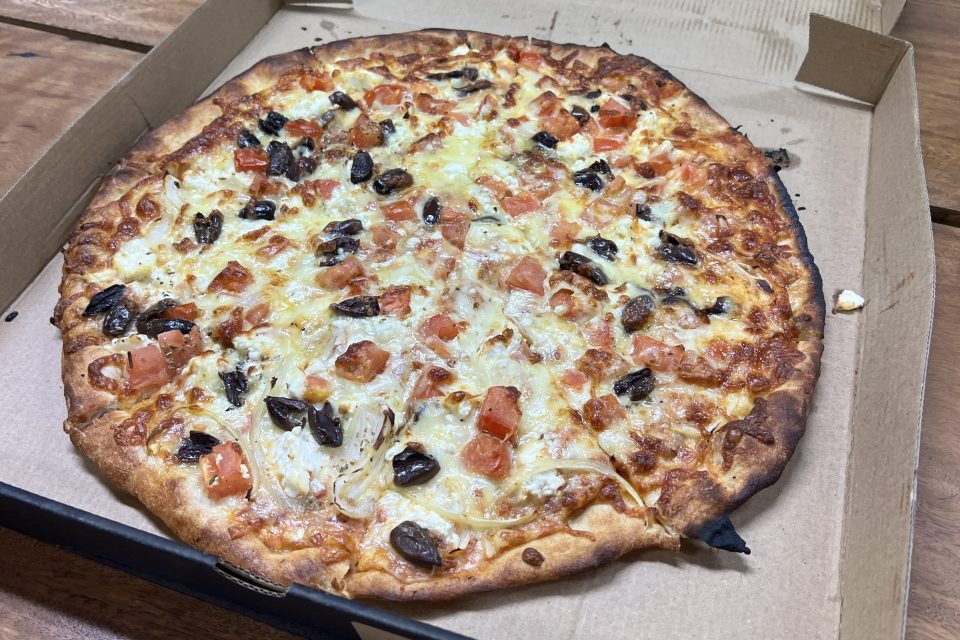 What do you wish people understood about your job?
These days people do understand and are a lot more adventurous with their tastes than they used to be.
Before most towns in Australia only had maybe one Chinese restaurant and a pizza shop, but now that's changed with all the cooking shows and variety of cuisines available.
Where would you take out-of-town visitors for the best of Canberra?
Belluci's in Woden. My brother-in-law owns it, which helps, but I still think it's some of the best Italian you can get in Canberra.
What's your dream travel destination?
I just got back from my parents' village in Kythira for their summer, but I'd like to travel further around Greece when I retire.
Maybe to the north with their mountains, or visit the island of Samos where my wife's family is from.
It's a completely different lifestyle from here, no one's in a rush and everybody's a lot more happy. I try to bring that mindset back here, but they're two separate worlds.
Anything else you want to say?
I love my staff. They're great people. Some are old, some are young, but I couldn't do anything without them.
But I always tell them, 'I don't pay you, my customers do'.
Watson Takeaway is located within Watson's shopping area and is open from 7:30 am to 8:30 pm Monday to Saturday (closed Sunday).
Original Article published by James Day on Riotact.