Tucked away in an unexpected corner of Deakin, far from the stream of coffees-to-go and lunch service congestion of public servant hubs, brand new venture Deakin & Me offers an oasis of greenery and fabulous food.
Deakin & Me is managed by local chef Zachary Calway alongside renowned Canberran café mogul Wally Rao, and other caffeine cathedrals in Canberra.
Affiliated with some of Canberra's best-known restaurant kitchens, Zachary is excited to be working in front of house for the first time. They have only been operating for 21 days at the time of writing, yet Zachary already greets his regulars by name, pausing for a chat.
"I'm loving the people side of things," he enthuses.
"This is so new to me. I am used to being hidden away in the kitchen. I am loving the connection, the genuine community feel here, hence the name."
The all-day menu features a selection of beloved breakfast and lunch classics, done the Deakin & Me way, alongside some of their own creations. The menu allows diners to enjoy a relaxed sit-down early breakfast through to a brunch or lunch with a glass of wine or even a cheeky cocktail.
"We've included a few harder drinks like a mimosa, espresso martini or a negroni to enjoy, no matter the time of day. There's no judgment here," says Zachary.
I order the super bowl with no add-ons. A bed of kale and brown rice holds half an avocado speckled with nigella and sesame seeds cups and roasted pumpkin wedges cooked to perfection, meaning I can eat the tasty pumpkin skin.
Tender shoots of steamed broccolini, kale that is tender yet crunchy enough to add contrast to the smoothness of the avocado and beetroot hummus; pickled cabbage adds a necessary tang. I take a few pics and then chop it all up into a dog's breakfast mess so I can taste a bit of everything in one bite. Every few mouthfuls there is an acerbic hit of sumac and the fragrant crunch of nigella seeds. Yummo!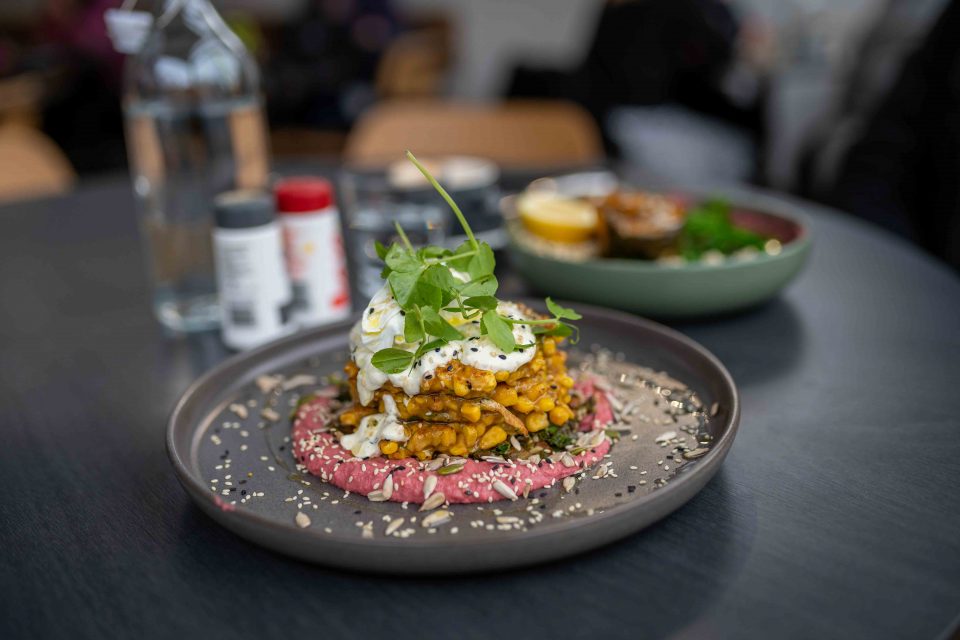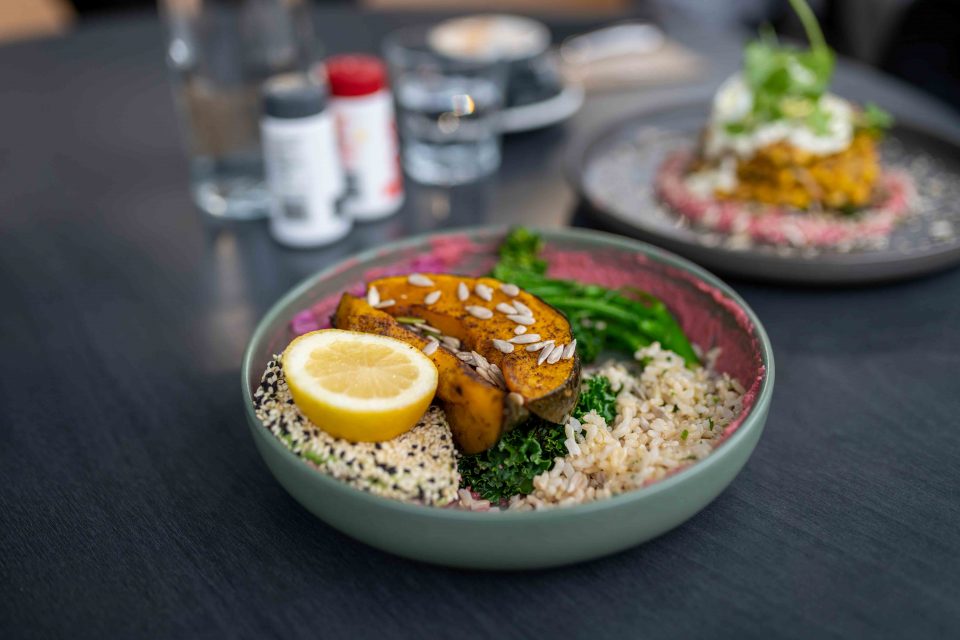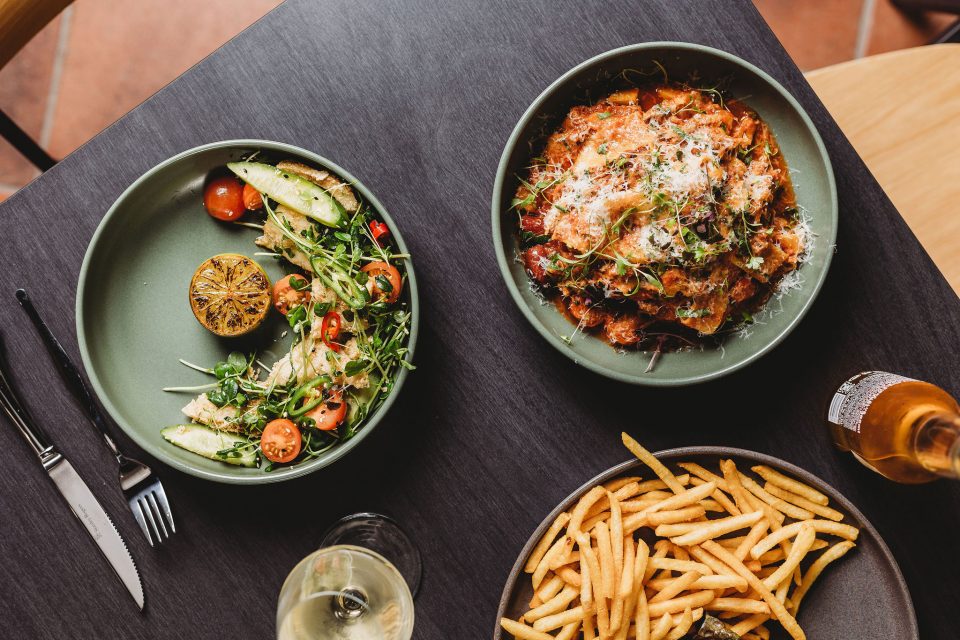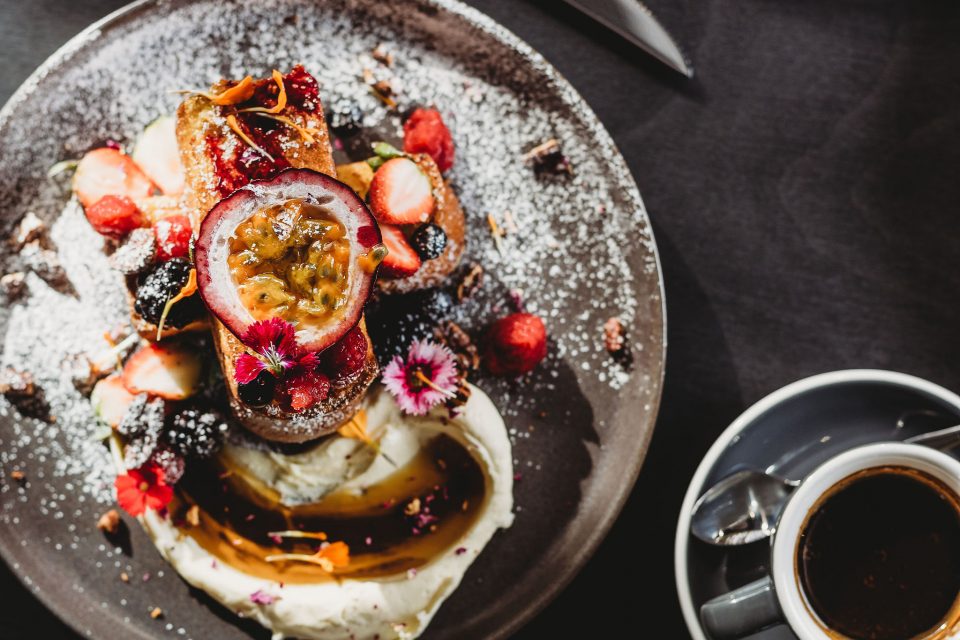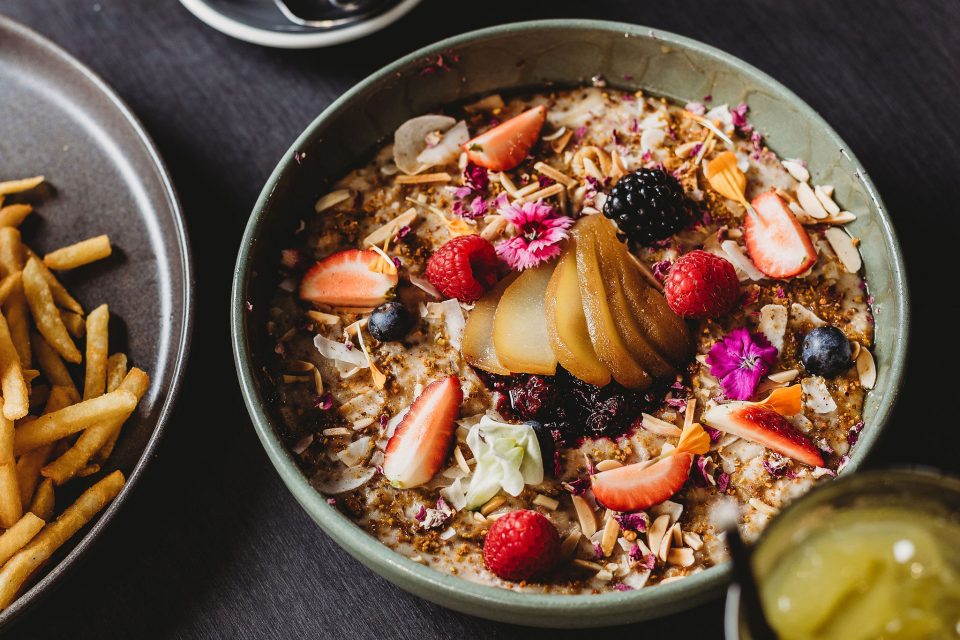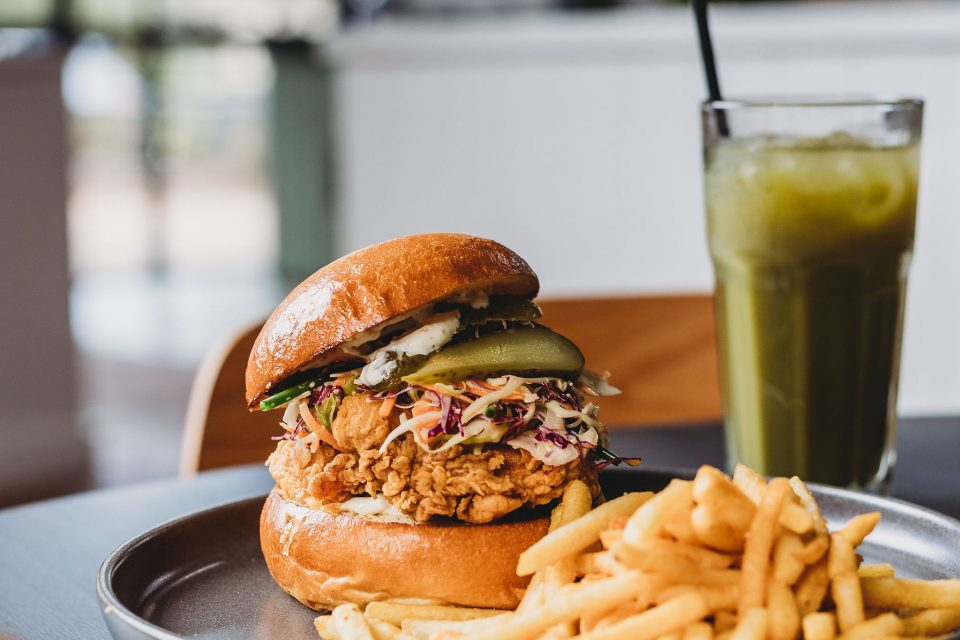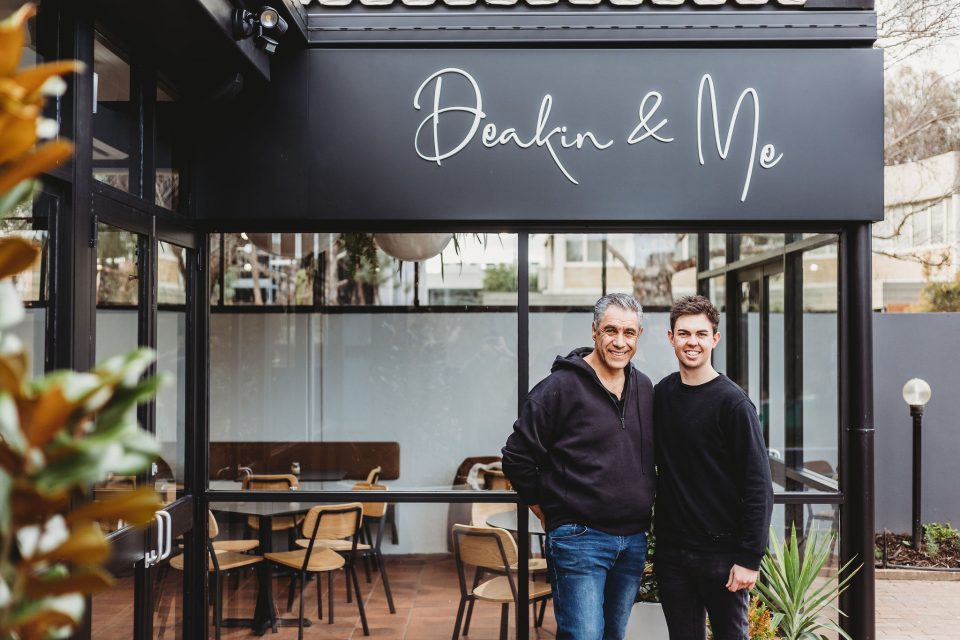 I don't pinch any food off my friend's plate, the corn and zucchini fritters. But she slices right through the fritter stack, including the poached egg on top and turns the cross-section around for me to admire. The deliciously runny yolk from the poached egg coats every fritter with its rich sunshine. She enjoys how the contrasting sharp flavours in the kale tabouleh complement the savoury goldenness of the fritters.
Other menu highlights are the eggs benedict with a spiced pulled pork, poached Hunter Valley free-range eggs, spinach and their signature hollandaise on a deliciously seedy bagel, or the braised tomato and chorizo baked eggs with chickpeas, winter veg, whipped feta, fresh herbs and a garlic-toasted sourdough.
The space has been specially designed to transform into a function space hosting up to a hundred people when required. Developed by Canberra interior designers Studio & You, it's contemporary, stylish and inviting, featuring the building's original 1980s terracotta tiles mixed with industrial elements like exposed high ceilings and beams, sage green-panelled walls, hanging greenery and an abundance of natural light.
"It's light, airy and a stunning backdrop for any event, whether it's a baby or bridal shower, a milestone birthday or even a corporate function," says Zachary.
"It also has a really beautiful indoor-outdoor flow."
Pointing to the outdoor area, he explains: "I can already visualise this place in summer, at twilight; those doors open, a hundred people, cocktails, a DJ, fairy lights! Perfect!"
Check out the fresh sandwiches, rolls and wraps in the deli cabinet. They look so appealing.
"Because we're located within a business district, we have fresh daily-made lunch options that are perfect for those who want something quick, easy and on-the-go," says Zachary.
Deakin & Me is located at 7 Geils Ct in Deakin. It is open from 6:30 am to 3 pm on weekdays, and 7 am to 2:30 pm on weekends.
Follow Deakin & Me on Facebook and Instagram to whet your appetite!
Original Article published by Michelle Taylor on Riotact.