Our very own This is Canberra contributor, the talented Ms Emma Batchelor, who brought us such articles as A Tea Lover's Guide to Canberra and Alan Jessop: Four Million Dollar Man, has stretched her creative wings and launched her own online publication Leiden Magazine. In Leiden, Emma combines her love and knowledge of fashion, beauty, health, and fitness across a national platform.
When she came by the office recently to pack up her pencils, Emma explained her motivation to break away. "I had so many ideas that I personally wanted to develop, as well as a desire to create a platform that others could also use to explore their own passions and interests."
Emma has already attracted over thirty contributors since her idea first blossomed late last year. While many of her contributors are based in Canberra, some are in Sydney, a couple in Melbourne and even a few internationals. In just one month, Leiden has show-cased a diverse blend of quality content and unique style, featuring the talents of writers, illustrators, photographers, make up artists, and hair stylists.
In addition to the role of Editor, creating fashion content is what Emma is most passionate about. "For me personally, clothes are very important. I express my creativity and personality in the clothes that I wear and the way I choose to put them together."
So what better way to find out about Emma than to open her wardrobe and have her talk us through some of her treasured fashion items…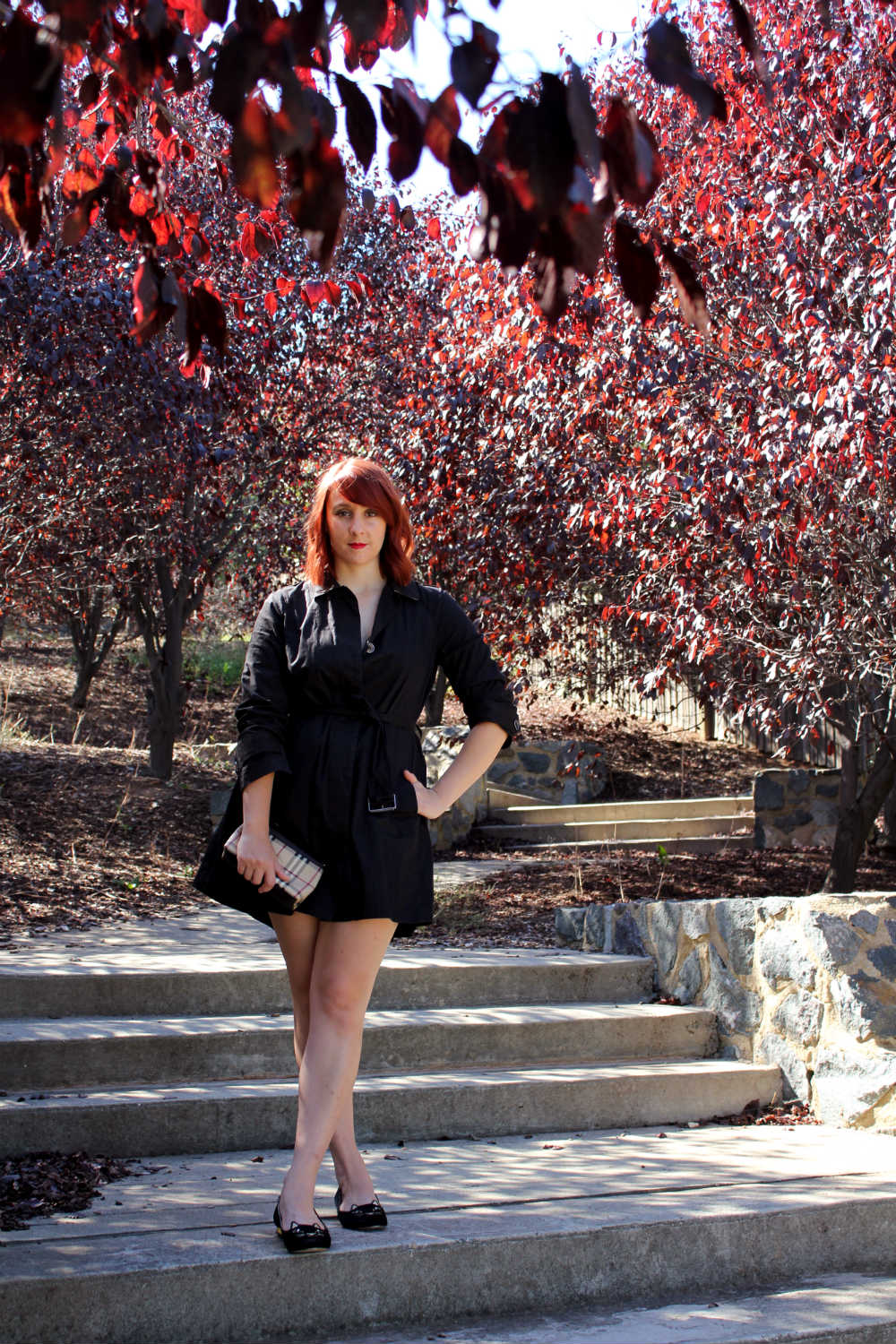 Trench: This is the first Burberry coat I ever bought. It was my gateway purchase to the world of luxury fashion. I saved all the money I earned from vacuuming my grandparents' house and mowing their lawn for years to buy this coat and even then I had to put extra money towards it. I got it on sale from Saks Fifth Avenue on a holiday to New York with my mum.
Shoes: These shoes are my first pair of Charlotte Olympia kitty cat flats. I now own five different pairs. They were hideously expensive and are calf hair so they only come out for special occasions.
Clutch: My Burberry clutch was a gift from my family when I graduated my bachelor's degree.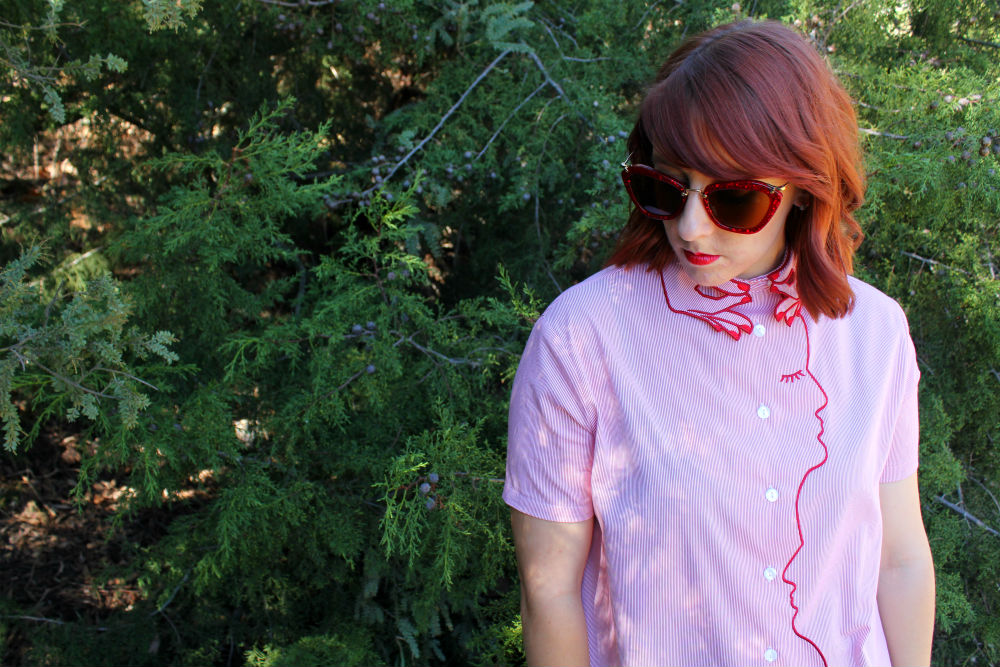 Top: I love this Vivetta blouse. I came across a post from Frankie magazine on Facebook featuring this shirt and knew I had to have it. I couldn't afford it at the time so my very lovely mum bought it for me as a surprise. I got so many compliments the first time I wore it; it really is very unique. I like to dress it down with denim.
Sunglasses: I feel like if I could be represented in sunglass form, this pair is it. I own so many sunglasses but I always just wear these ones. I first saw them when actress Mia Wasikowska wore them in a Miu Miu campaign so I went off in search of them. I found them in Sydney but they were super expensive so I restrained. A few dispirited months later I found them significantly cheaper on Net-a-Porter and they have never left my side since.
'I have invested a lot of money and emotion in my wardrobe. A number of pieces are very precious to me and most items have a back story. I am constantly scrimping and saving or coming up with elaborate plans to own the pieces that I want.'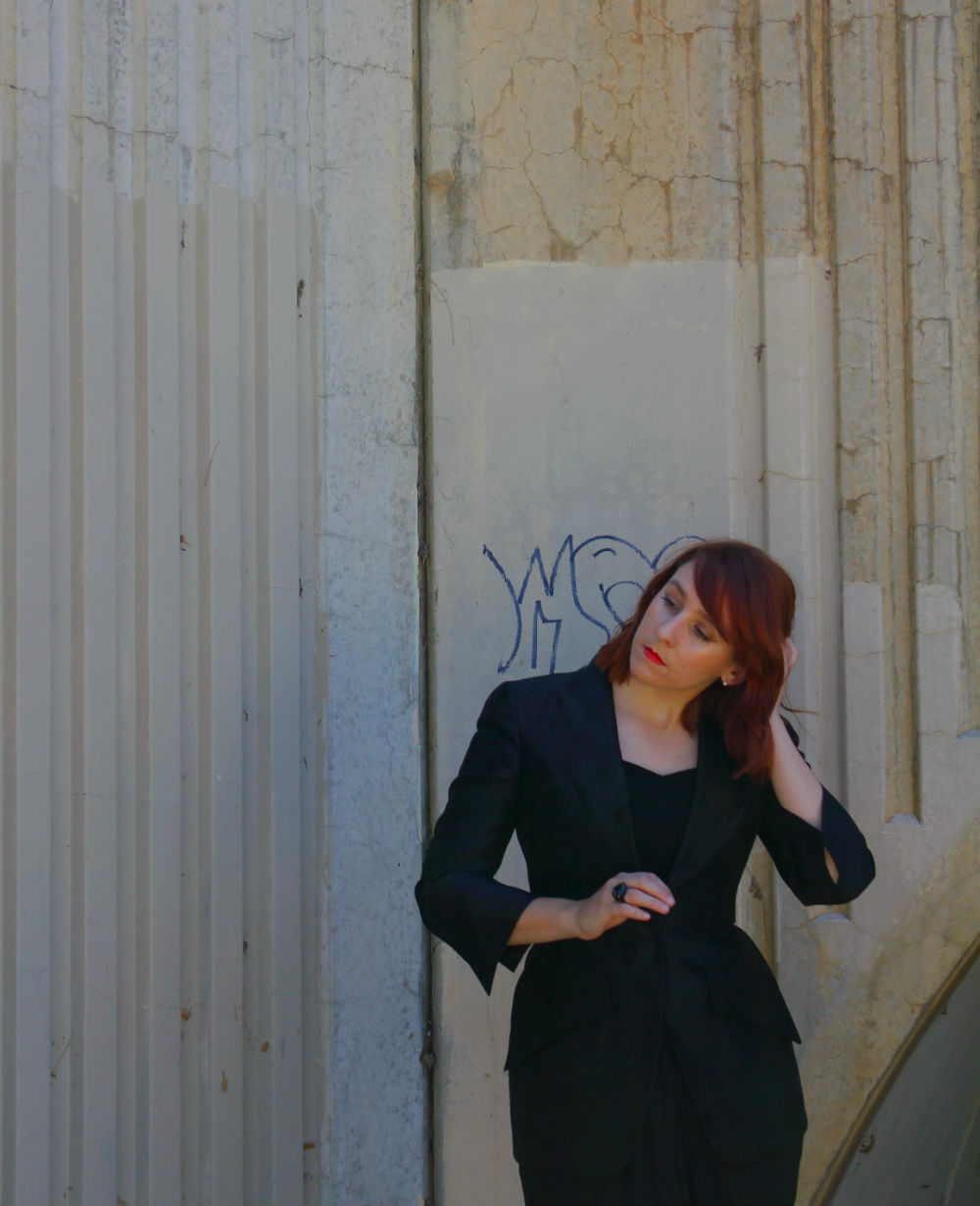 Jacket: This Alexander McQueen jacket is my most prized item of clothing. It is absolutely exquisite. It is cut so well that it can stand up on its own and maintain its shape. I tried this jacket on in Sydney and fell in love; but lets just say it was the price of a second hand car. It came on super sale while I was in Thailand dancing, so after much deliberating on my part, my mum organised everything for me and it was waiting for me when I got home.
Ring: I bought this Dior cat ring in Thailand a few days after I swore I would never buy anything again after buying the Alexander McQueen jacket.
Shirt: I love a button up shirt and this is one of my all time favourites. It is vintage Chanel from my favourite online boutique: Claire inc. I always feel pulled together when I put this on. I wore this shirt to give me confidence for the oral defence of my Honours thesis.
Skirt: This Country Road skirt has been on high rotation in my wardrobe. The drindle cut is flattering to my hourglass physique and the black leather look fabric can be dressed up or down. I love to wear it with cropped tops, shirts, t-shirts, everything basically.
Shoes: Ever since I saw the Miu Miu A/W 15 show I wanted these shoes. I absolutely could not afford them but I sneaky put them on my credit card anyway and have never regretted it. Statement shoes are a feature of my wardrobe as they can add interest to any outfit. I mainly gravitate towards flats but a sold block heel such as these is highly wearable.
Check out Leiden Magazine
Check out Leiden Facebook Page
Check out Leiden Instagram