Delhi to Canberra's fresh, bold flavours are unexpected for an Indian restaurant that is tucked away in a quiet corner of suburbia.
Owners Suman and Raj launched Delhi to Canberra in Melba in early 2019.
"This is our first restaurant. It has been wonderful, but hard work," says young mum Suman.
"We spent over a month renovating the space to create an ambient environment. The locals have gotten behind us, especially during COVID. They have been such a supportive community, ordering takeaway regularly at a time when they could not dine in."
Her husband, head chef Raj, worked as a chef at Bookplate, but his heart drew him back to his exotic curry roots.
"It was time to play on my own ground," Raj says. "A lot of the vegetarian dishes on the menu come from my own family. We create very fresh flavours. Our dishes hail from all over India. Biriyanis and chicken cheddinat from the south; vindaloo and street food from the north."
Dishes begin arriving at the table. From the very start of the meal to the end, Raj's menu encapsulates the splendour and diversity that is authentic Indian cuisine.
The entrée, lamb cutlets, make a dramatic entrance, sizzling in ghee, spices, coriander and onion slices. Raj sprinkles the ghee on top right at the end to create an aromatic smokiness and enhance the fragrance of the spices. A light refreshing cucumber raita cuts through those lush flavours.
Palak Patta Chaat resembles a guacamole-covered plate of nachos. But bam! What a unique taste sensation! This cold dish is a much-loved Delhi street food staple. Whole spinach leaves, dipped in a crispy chickpea flour batter and fried until crispy, form the base of the dish along with marinated chunks of potato. All this deliciousness is dressed with tamarind sauce and mint yogurt.
The Amritsari Macchi is Raj's secret recipe. It's crunchy double-fried chickpea batter that keeps the fish inside beautifully tender and infused with spices.
The beef dopiaza is tender chunks of beef in a flavoursome onion-based gravy. The word dopiaza means "double onion", and onion is integrated into this dish at two stages of the cooking process.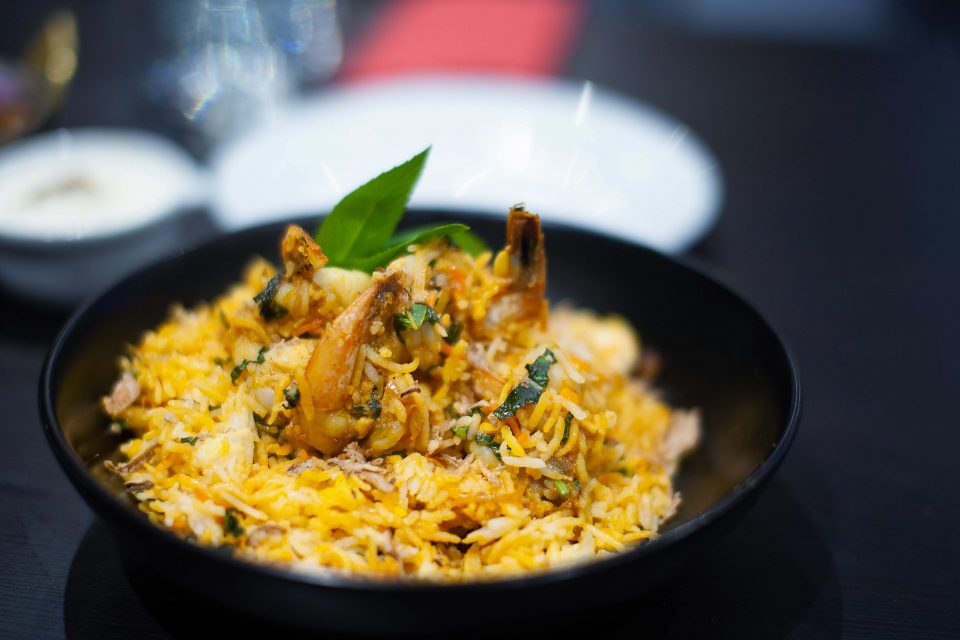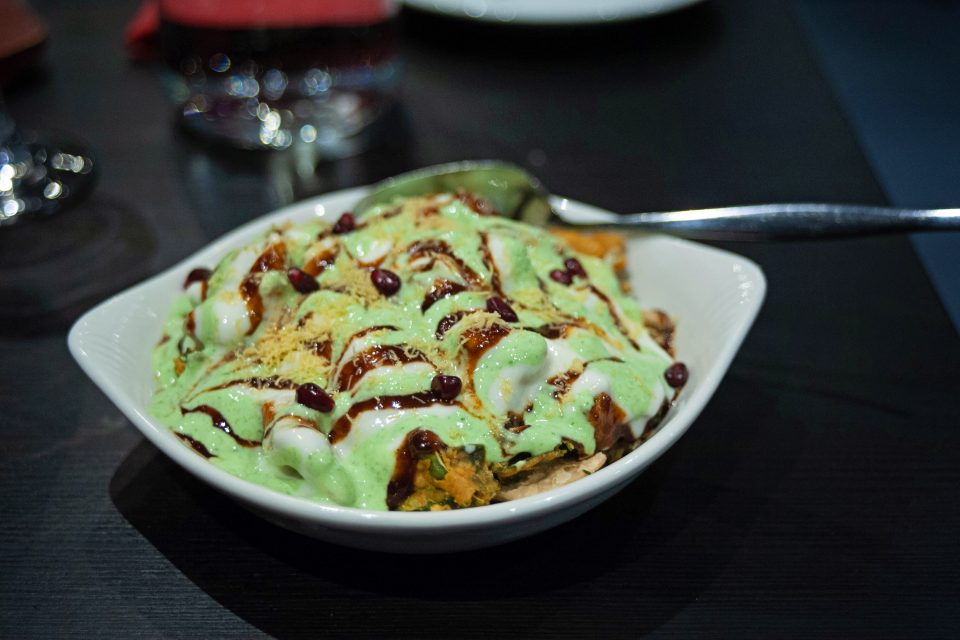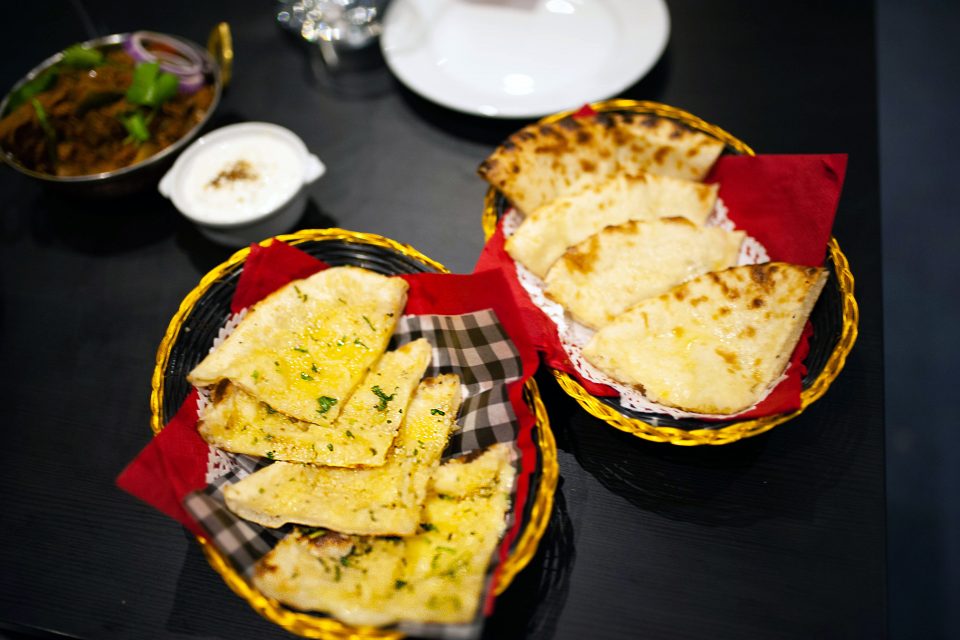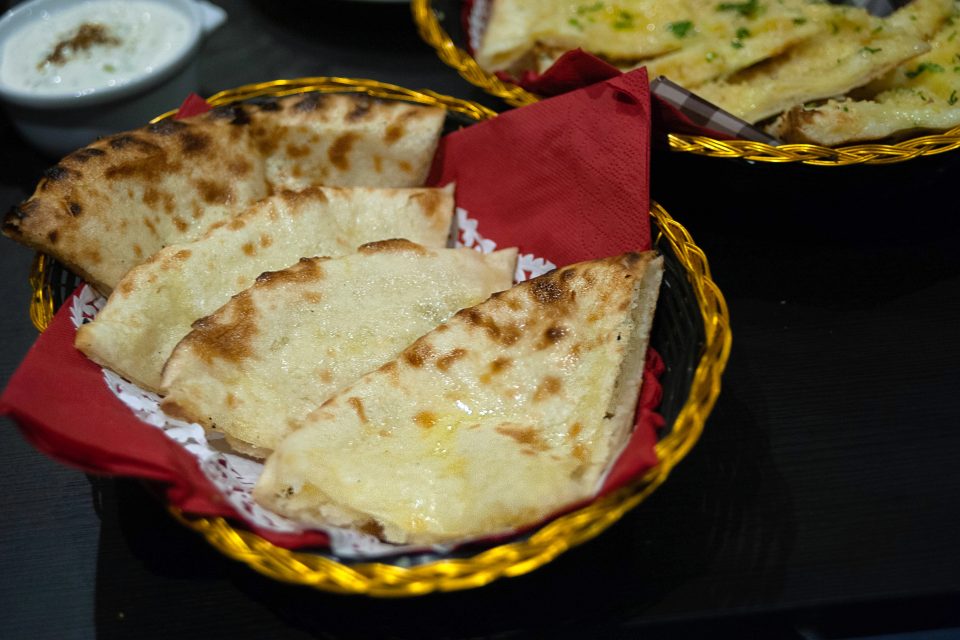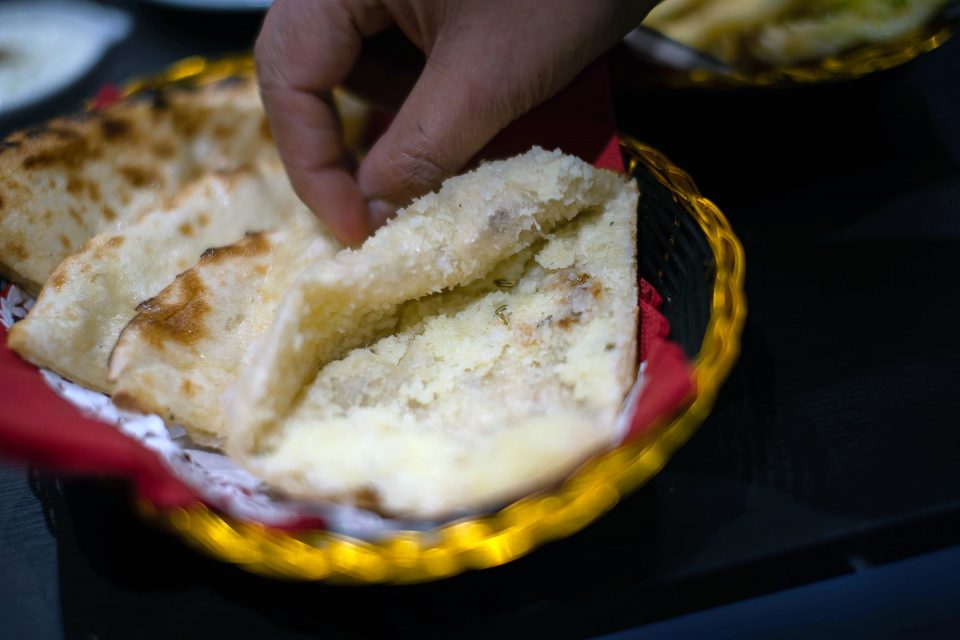 The prawn biryani arrives. Think tender prawns cooked with spices, rice and yoghurt. Raj's version of biryani has fluffy grains of basmati rice, some white, others stained red and yellow from absorbing the spices and flavours of the curry, pungent ghee and saffron.
The making of an Indian restaurant can come down to its bread, especially its naans, puffed and blistered from being baked against the wall of the tandoor oven. Delhi to Canberra makes fabulous naans. Twelve different types, in fact. Their satisfyingly flaky, garlic-buttered cheese naan oozes cheese and is fragrant with garlic butter. You won't want to share. The coconut and raisin filled naan, brushed with melted butter, is a yummy sweet version.
Raj creates all his curries from scratch. They are gluten-free and the menu features plenty of vegan and vegetarian options. If you eat in the restaurant, Raj recommends the banquet. For a minimum of 2 people, his banquet includes mixed pickles, samosas, lamb cutlets, three curries, sides and pappadams.
The only Delhi to Canberra dilemma might be whether you stick with your favourite dishes or work your way through the menu.
Delhi to Melba is located at 12 Chinner Crescent in Melba. It is open every day for dinner from 5:00 pm to 9:00 pm. Visit their website to drool over their menu and follow them on Facebook.
Original Article published by Michelle Taylor on The RiotACT.