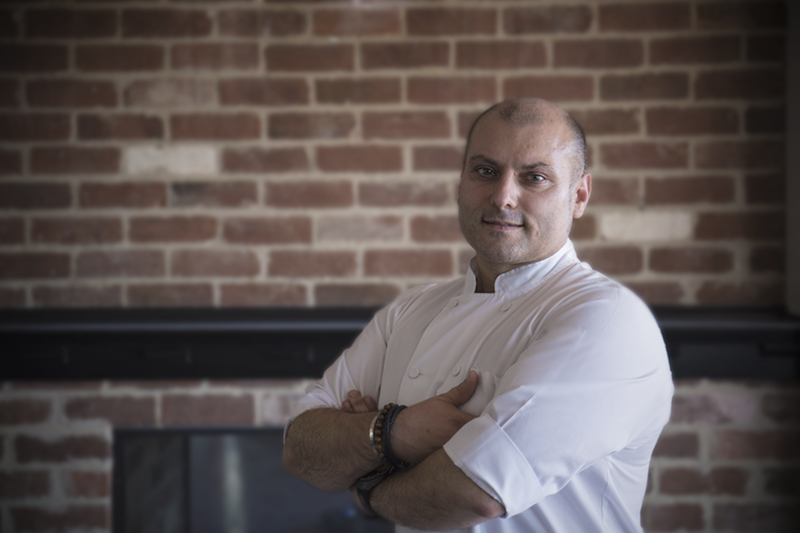 Conde Naste Traveller has called him one of Sydney's most innovative chefs. He's won Chef's Hats and appeared on television, he's worked on the pans in some of the country's best restaurants and lately been a consultant for a number of high profile hospitality venues around Australia.
But on the afternoon I catch up with him, 'celebrity' chef Danny Russo is in Dickson's Woolley Street, inspecting the interior–almost completed but still in construction­–of what once was O'Neill's Irish Pub and is soon to be Ducks Nuts Bar & Grill, a gastro-pub that he says will help to invigorate Dickson.
Coincidentally, this is the same day the bulldozers move in to start the massive and somewhat controversial demolition of the Dickson Flats, so talk of renewal is in the air.
In truth, Dickson's restaurant scene has been feeling a little sad and left out lately as attention has shifted to precincts like Braddon and the Kingston Foreshore, and it's probably fair to say the once thriving Woolley Street has been on a bit of a decline, so it's great to see the energy and excitement as this new venture comes together.
Russo, who previously worked on the food offer at Marble & Grain, has been brought back to town to get things right at this new venue. "It's a great opportunity to work in Canberra again following the success of Marble & Grain," he says.
"Dickson is a great location for a new bar and I see this as an opportunity to inject life back into the area. We are in good company with Sub Urban on the opposite end of the street, and I feel that Ducks Nuts compliments them."
When asked what we should expect from the kitchen, he says the menu will focus on sharing, social dishes as well as the traditional burgers and steaks one would expect in a bar & grill. "The menu is designed so patrons can visit multiple times a week, providing lots of variety in a relaxed atmosphere."
Ducks Nuts is set to open the 10th of March. I am told to expect a contemporary, modern sports bar that focuses on great gastro-pub food, but also entertainment on Friday & Saturday nights, with a licence that extends to 2am. With new residential and commercial dwellings on the horizon, as well as the ACT Government's focus on redevelopment and new hospitality venues like this one, Dickson may well become the Ducks Nuts.
Look out for our follow up article in early March.
Check out the Ducks Nuts website
Check out the Ducks Nuts Facebook page