When people talk about the perfect night out, you know roughly what they're envisioning – a vineyard in the summer, as the sun sets and the band completely forgets it's only paid for two hours. Or an intimate nook, with candlelight dancing on chalky walls and uncounted glasses of Geelong wine.
But you can bet a freshly-shucked, Riesling-baptised oyster no one planning a night out will ever mention a hotel restaurant.
The fact is hotel restaurants have a reputation for being a bit sterile. The menu generally only comes into its own when it's room-serviced up at 3 am, and while it's possible to feel a little like James Bond in a hotel bar, there's no shaking the sense that the fun's actually happening two kilometres away.
But Canberra's hotel restaurants are increasingly becoming rather good. And if winning Best Restaurant in a Hotel or a Resort in this year's Restaurant & Catering ACT Awards is anything to go by, one's leading the way: Capitol Bar & Grill.
It's also increasingly word on the street that it's gone beyond a place to eat breakfast when you're a fly-in consultant.
They've also updated their menu, as it turns out. The first thing to note is that it's rather diverse as hotel restaurant menus go. There's an ancient rule that says you shouldn't have seafood more than 100km inland, but it's one I love breaking: I start with Sydney rock oysters and a caviar bump.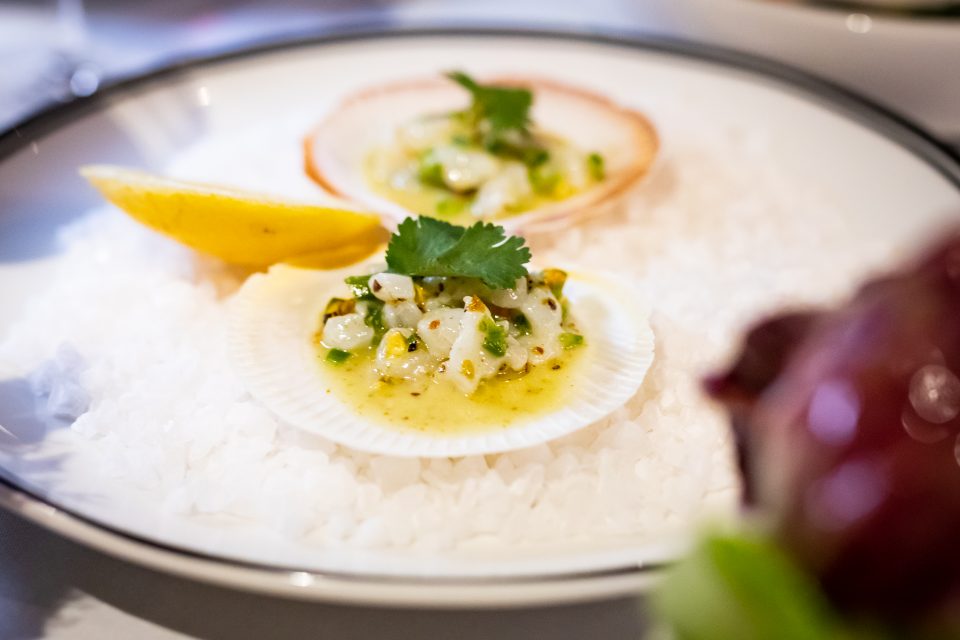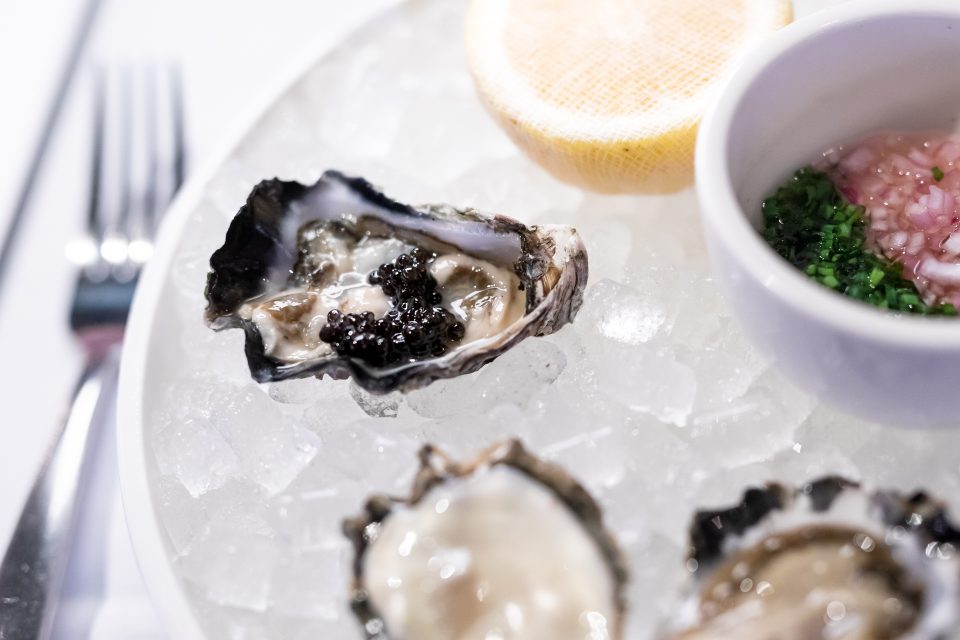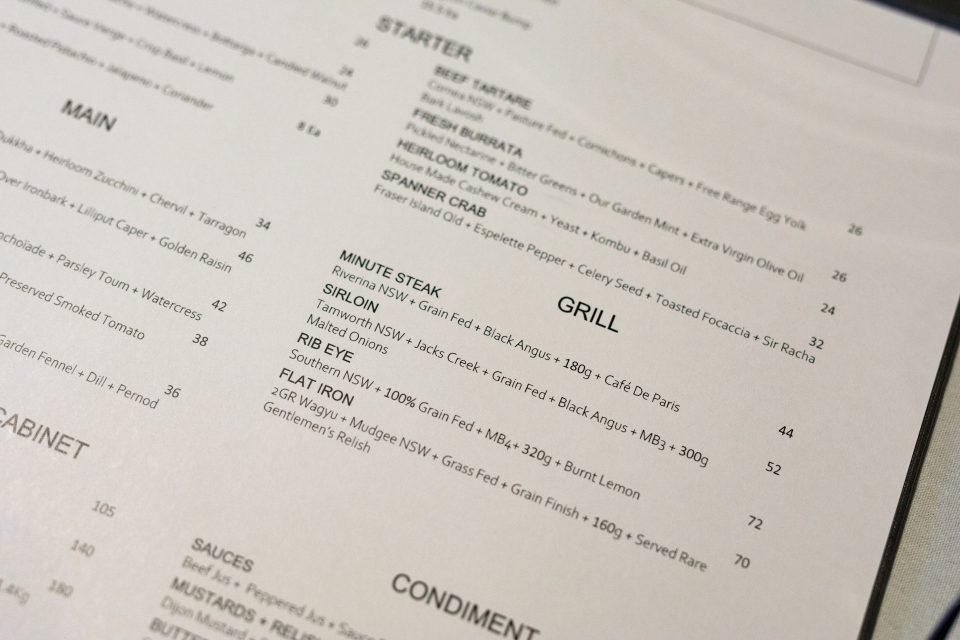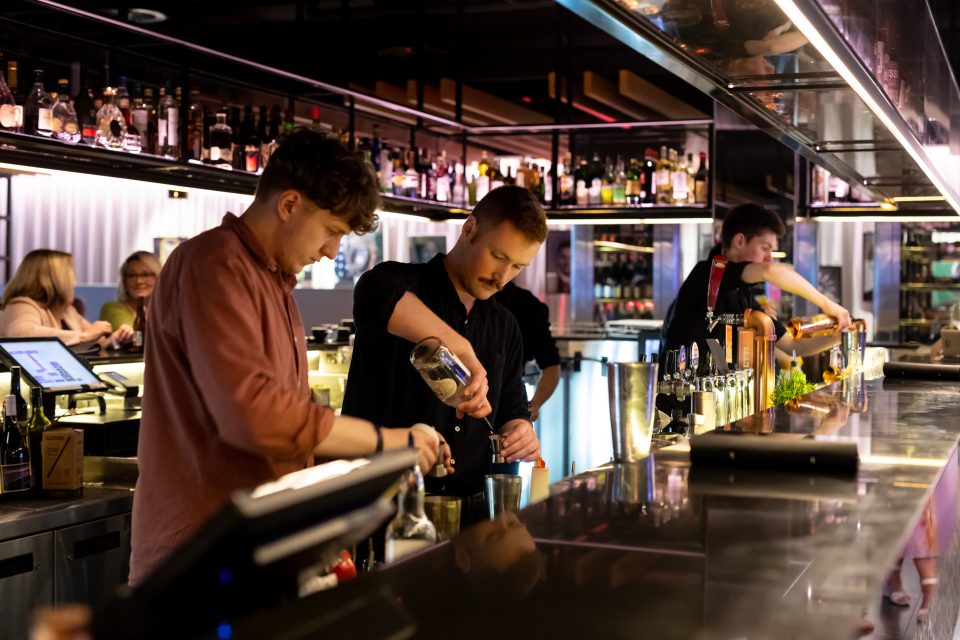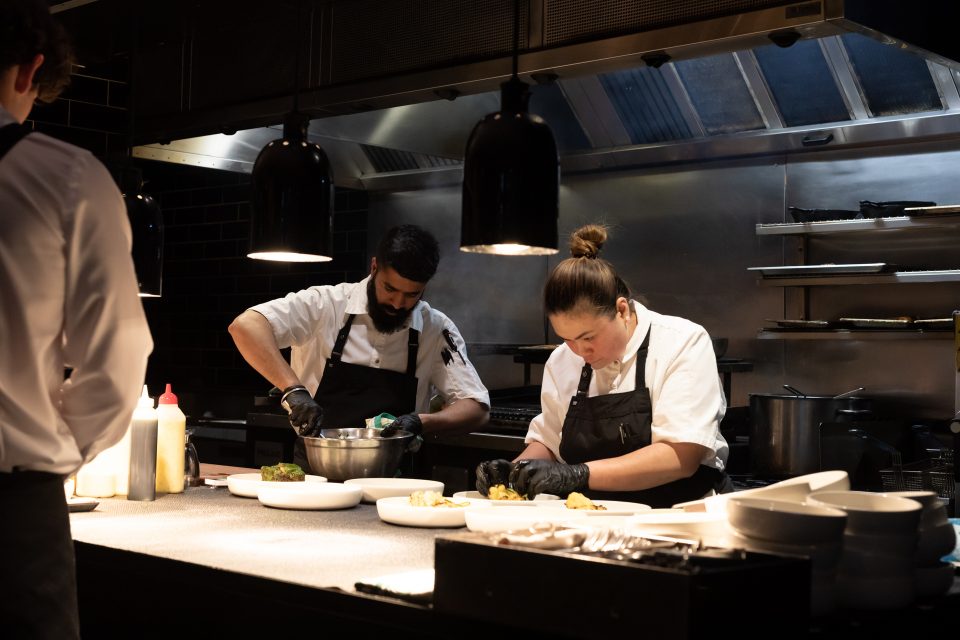 Next up are two entrees: burrata, with pickled nectarine, bitter greens, mint and olive oil, and Rottnest Island scallops with roasted pistachio, jalapeño and coriander scattered on top.
The burrata's actually the winner for me: that stringy cheese when slathered onto bread is like a dip you can't get enough of. I'm half-tempted to come back and just order it as a main.
However Grill is literally in the name of this hotel restaurant, which means a fattened cow must be slain. The menu has a "Dry Age Cabinet", starting at $105 for a New York sirloin and going up to $180 for ribeye; but I figure most will probably pick a steak from the "Grill" section of the menu, which starts at $44.
I go with a Tamworth sirloin, with a side of potato galette (essentially a brick of potato, garlic, smoked crème fraiche and chives). It's unabashedly rich, like a savoury dessert.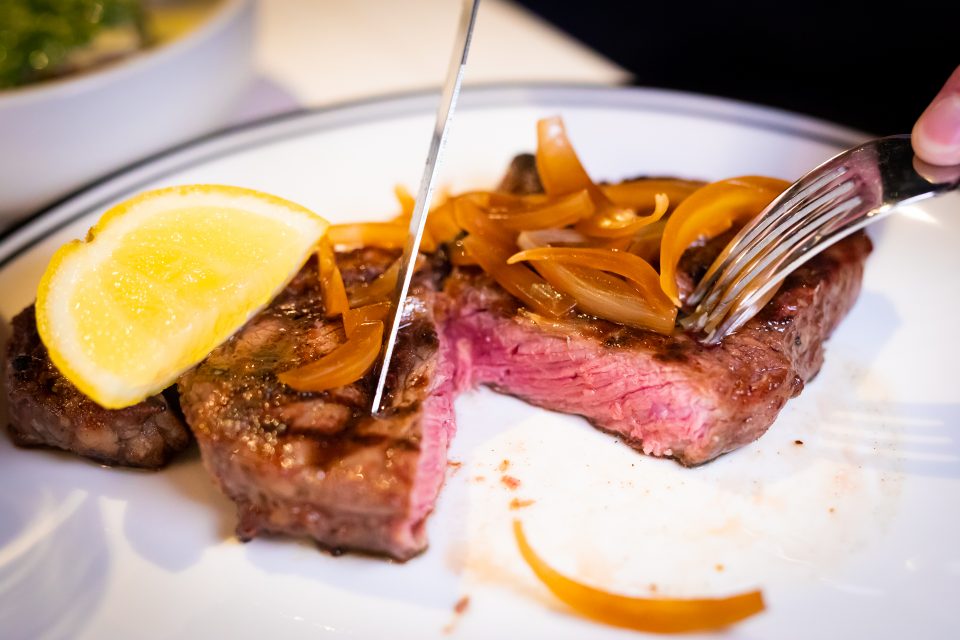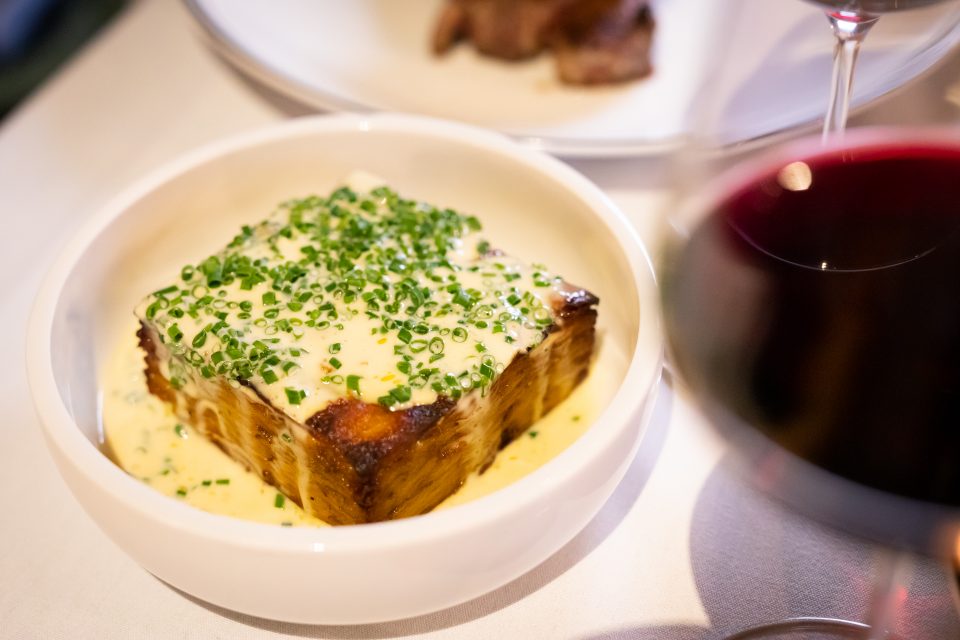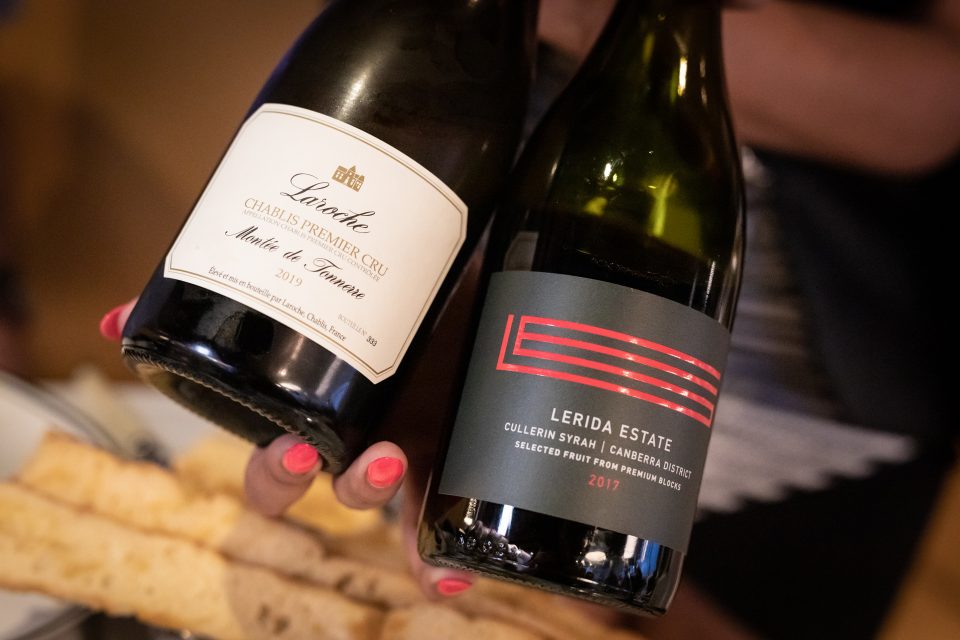 Speaking of dessert, the menu has something on it called Canberra Mess. Yes, I was doubtful too – but it does deliver on local flavour: it has wattleseed.
Paired with a flowery cocktail – crème de violet, rhubarb liqueur, lemon juice, berries and rose petals – it's rather less the mouthful of pollen you might be expecting, and more a mini pavlova slathered with cream and fruit.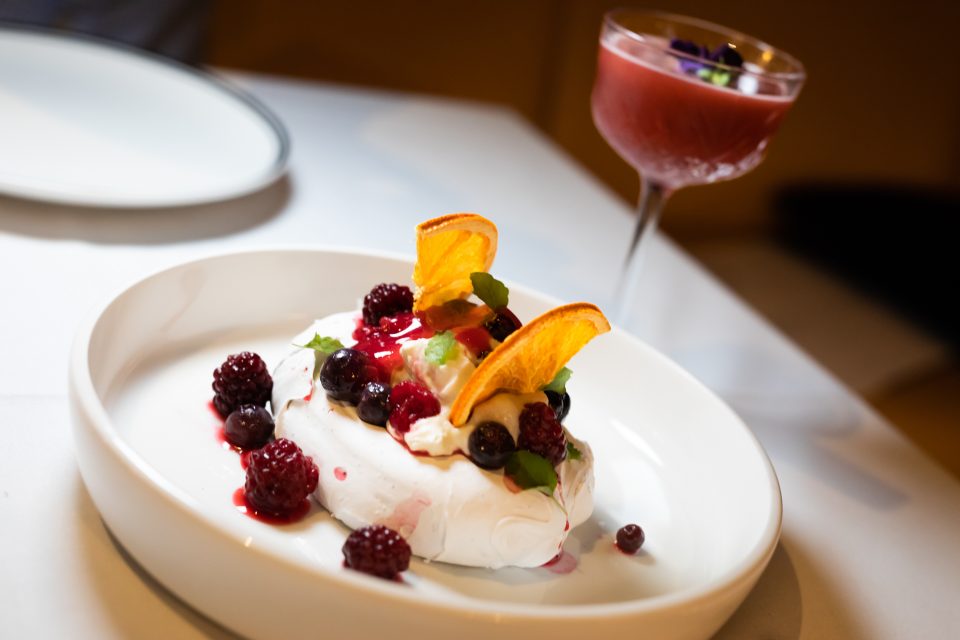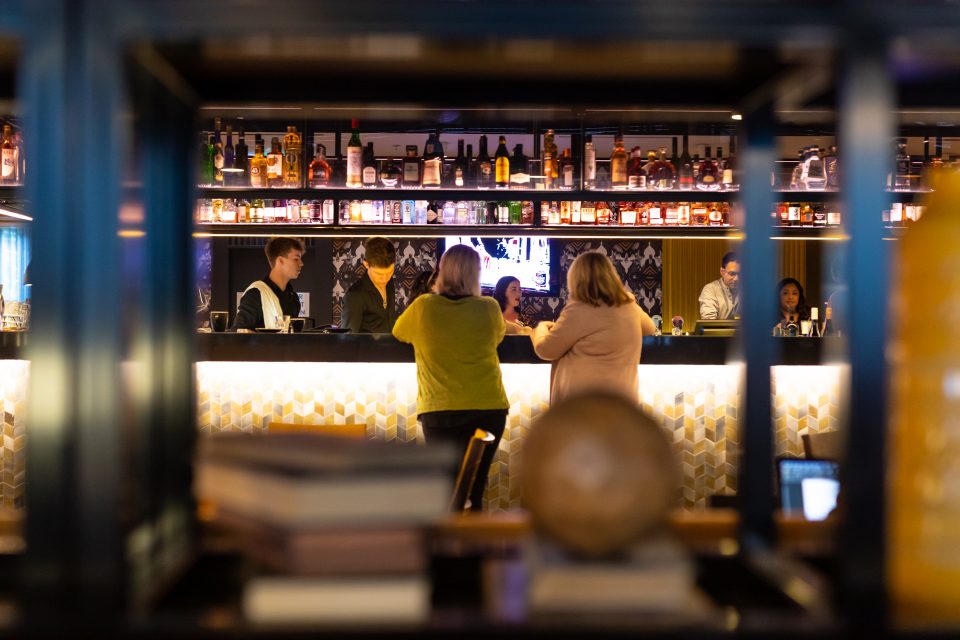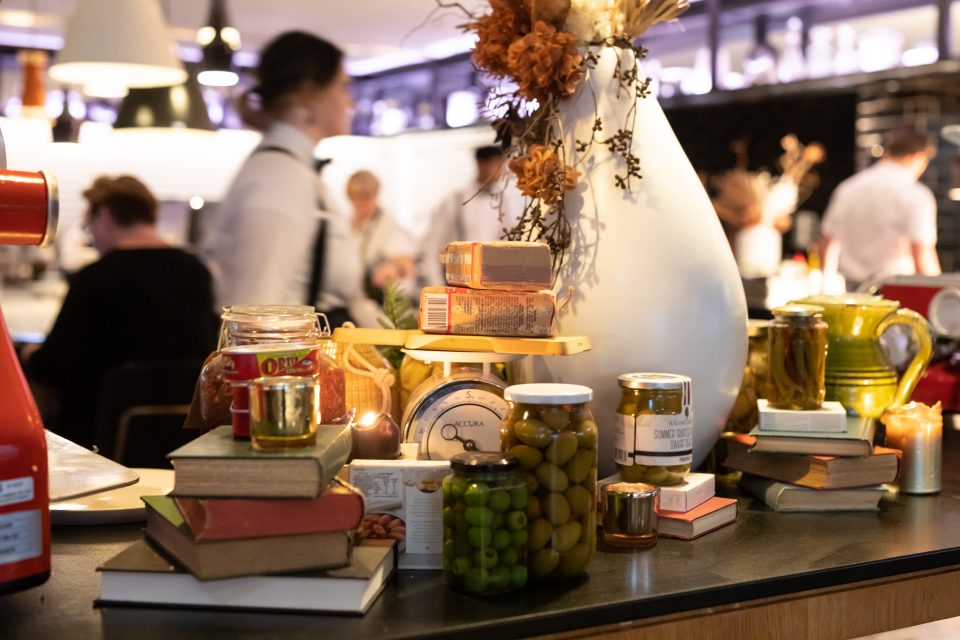 Décor at Capitol is also rather different; the area is open plan, but sufficiently intimate. The wine's all on display. The kitchen's also all on display.
As for the old books and political cut-outs: apparently the space is trying to channel past political intrigue, harking back to the time when it was an old Rydges Hotel and Bob Hawke's people could be seen around the place. Or maybe Keating's. Who knew.
Not your average hotel restaurant décor aspiration, in short. But who wants average hotel restaurant?
Capitol Bar & Grill is located on the ground floor of QT Hotel, 1 London Circuit, Canberra, and is open from 6:30 am – 10 pm.
Original Article published by John Coleman on Riotact.