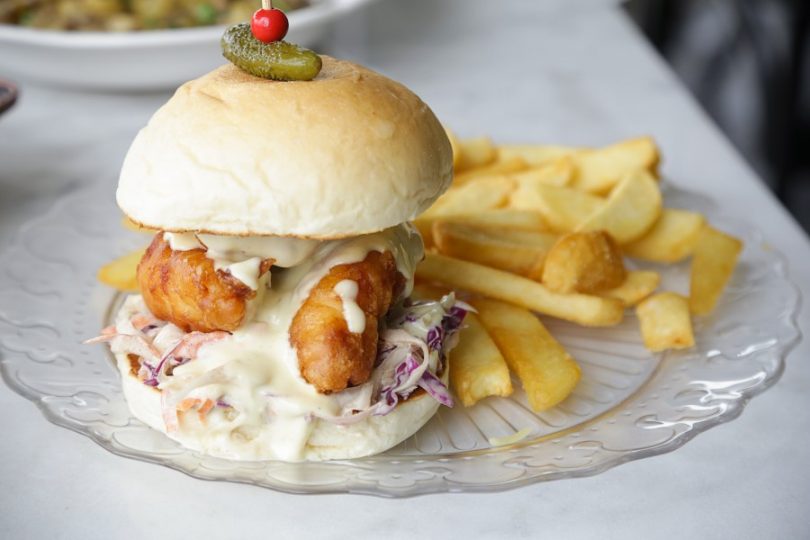 'I went to Bonkers looking for drugs and debauchery and all I got was this lobster mornay burger.'
This line should be printed on the front of a T Shirt. With perhaps a #bonkersgate printed on the back. For all the fuss made by irate neighbours, anonymous flyer posters and concerned school board members, the opening of Bonkers went ahead last week with barely a whimper. No drugs or fornication on school grounds, no drunken bottle smashing and no other horror story of note.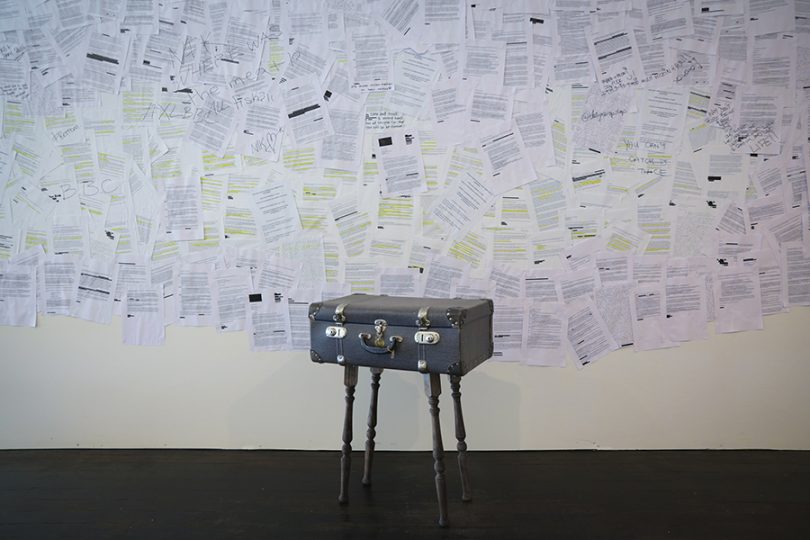 Almost 80 submissions were lodged in opposition to the liquor licence application, most probably motivated by the flyers that had circulated since news got out that the old City Bowls was to open temporarily as a bar and restaurant while the new owner drafted plans for a redevelopment of the site.
The flyers claimed Bonkers would encourage drunken behaviour and drug use, drinking from early in the morning to late at night and general anti-social behaviour. Those same flyers and the submissions that followed now make up part of the décor, each of them printed and pasted to the back wall of Bonkers – and patrons are free to scribble their own comments on them.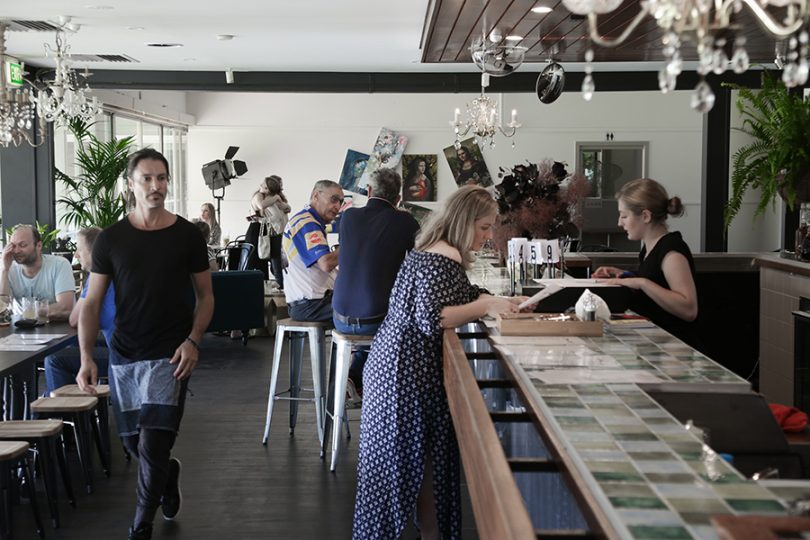 Reading some of the concerns makes for a bit of laugh now that the place has actually opened. If anything, this seems like a perfect venue to bring the kids. In its first few days of operation, it has been frequented by a mix of patrons.
Twentysomethings, groups of office workers doing lunch, young families and the bowling club members ­– who are still using the greens. All fairly tame and nothing actually bonkers – except for the odd menu item. Speaking of kids, the menu reads like the wish list of teenage boys.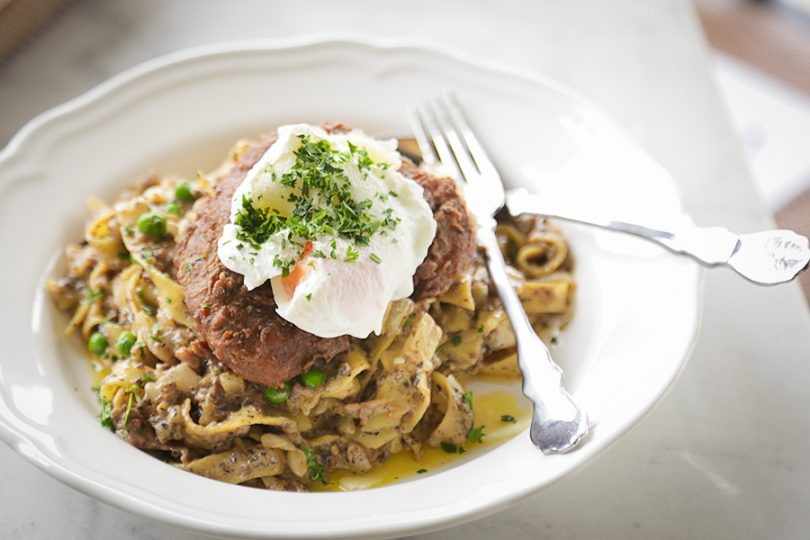 Mum: "Johnny, do you want the fried chicken or the pasta?"
Johnny: "Can I have both?"
Bonkers: "Yes you can!"
Seriously. Fettucine Bonkanara comes with pancetta, peas, cream and mushrooms. Topped with a piece of southern fried chicken. And a fried egg!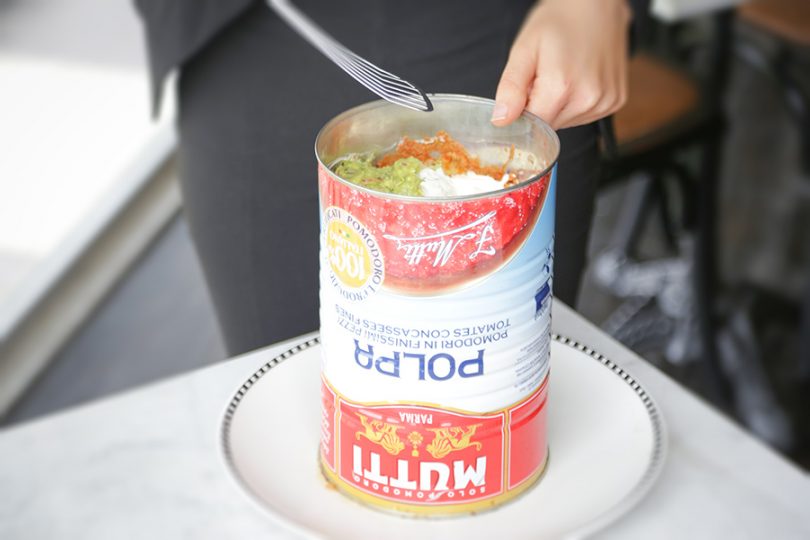 Mum: "Kids, what would you like to have?"
Kids: "Can we have a tower of nachos, stuffed into a giant tomato can?"
Bonkers: "Of course you can!"
No kidding. This tower of corn chips, guacamole, beef mince and cheese is brought to the table inside a catering size tomato can and gently (or not so gently) prised out by the server. You get the drift.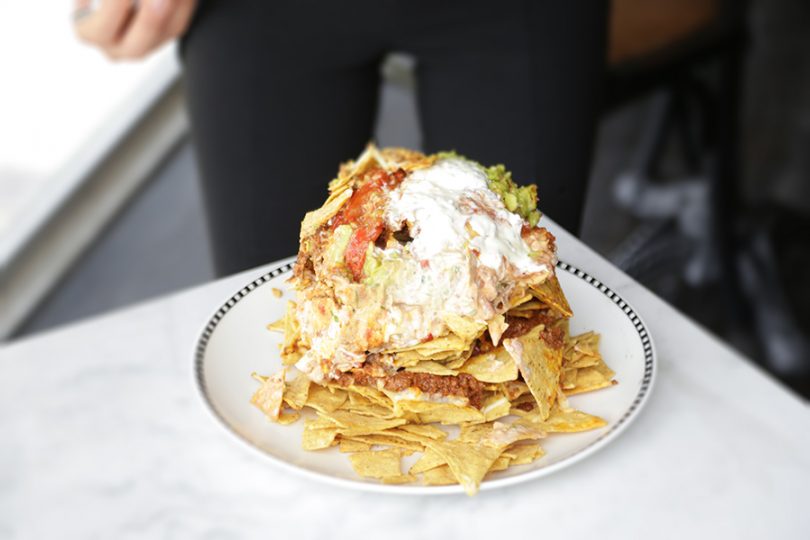 Other items include the odd kooky but delicious creation like moussaka balls, house made pluto pups, or pizzas topped with mac and cheese; or chips and cheese; or spaghetti Bolognese.
Some of the more 'grownup' items include a delicious fish and chips, using red emperor fillets with crispy champagne batter. Or a lobster mornay burger with champagne battered lobster tail and mornay sauce in a Brod milk bun. Or an excellent 250 gram eye filet wrapped in pancetta, sitting on a rosti and smothered with mushroom sauce.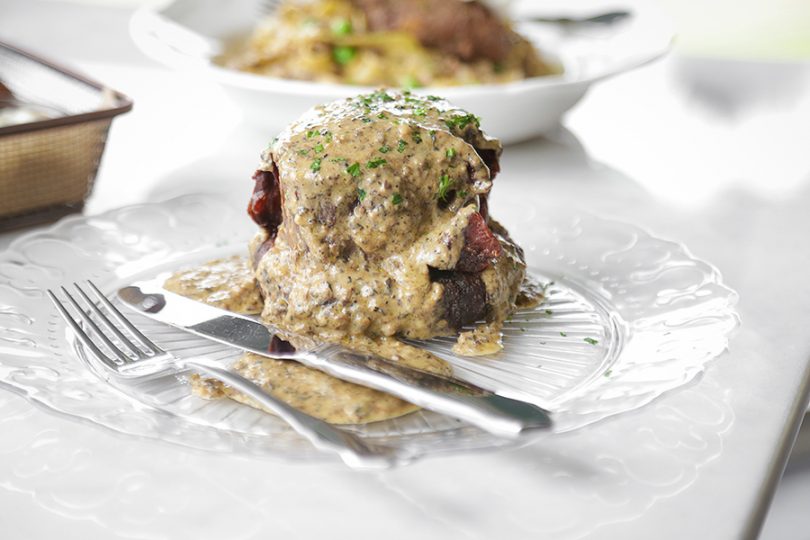 Bonkers head chef and co-owner Sascha Brodbeck (of Brodburger fame) says it's all about having a bit of fun and keeping it super casual with an emphasis on comfort food and generous serving sizes. Certainly there is nothing precious about this menu, but it is full of flavour, with a bit of street food attitude thrown in.
Likewise, there is nothing precious about Bonkers in general. That the management doesn't take itself too seriously and actually encourages bad reviews on their Facebook page kinda sums up the whole fun attitude.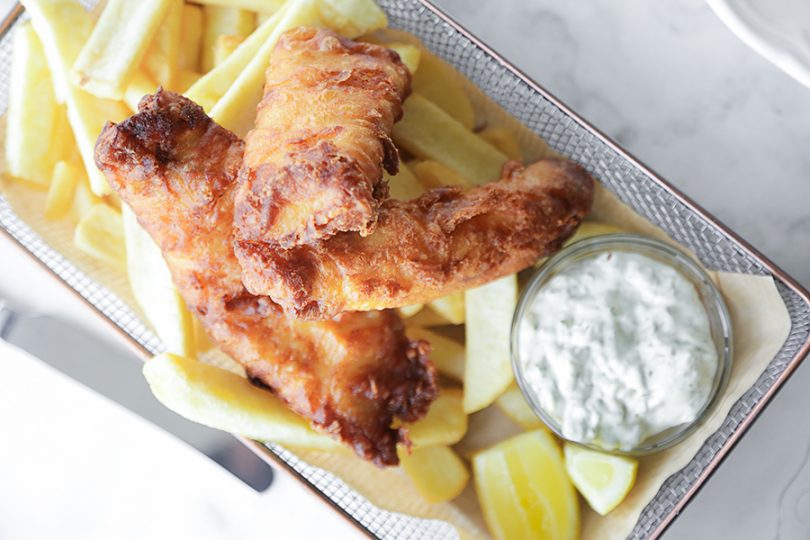 From the bar – yes, they got their licence – tap beers, jug mixers and a short wine list provide lubrication along with a list of original cocktails, including the Nightmare on Elder Street (named after my previous article, thanks Guys!)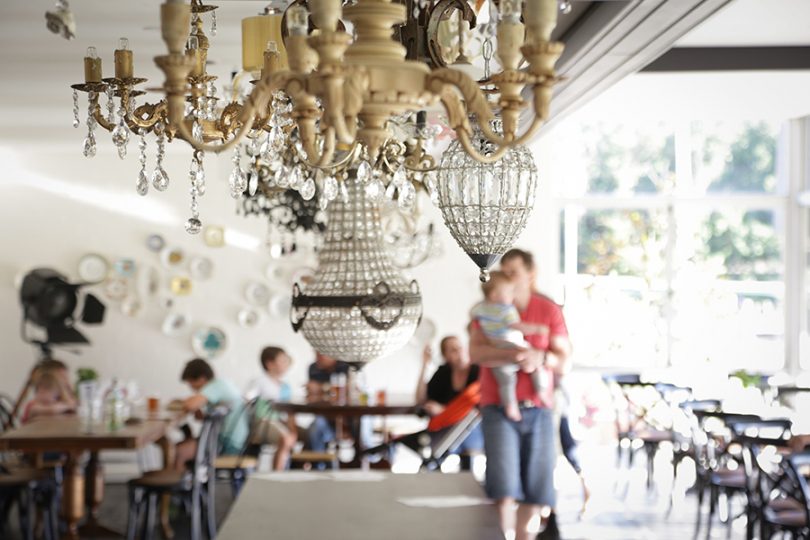 All in all, this is an easy place to like. Casual and bright with heaps of natural light and some cute fittings and décor, you'd be bonkers to be upset it's now open for business.
Bonkers is located at Elder Street Braddon.
Despite just opening, it will be closing over the Christmas break.
Check out the Facebook page for info on opening hours.
Feel free to leave a bad review. Really.