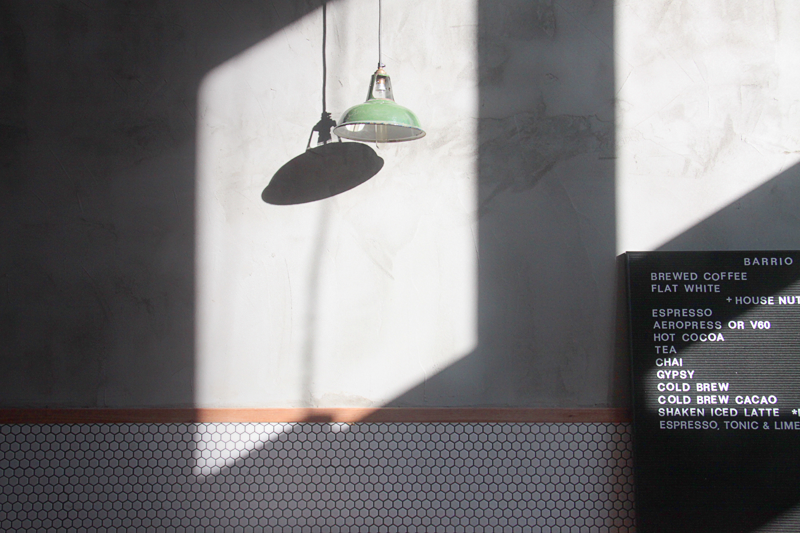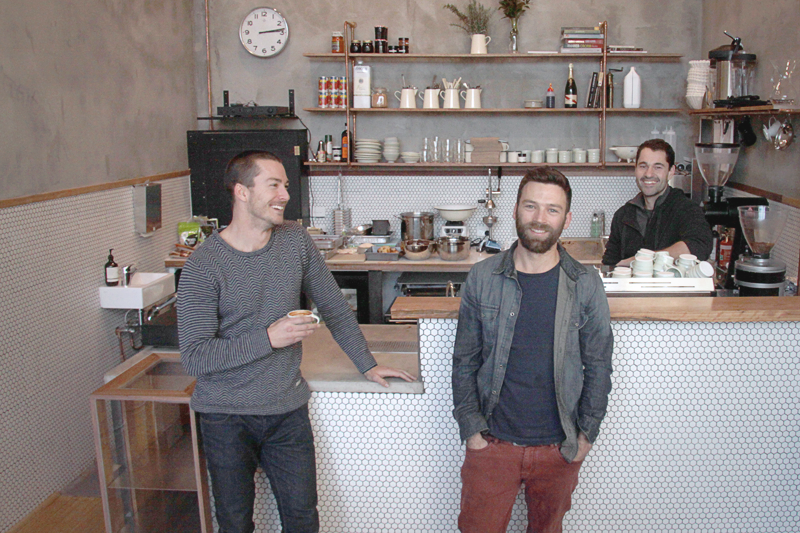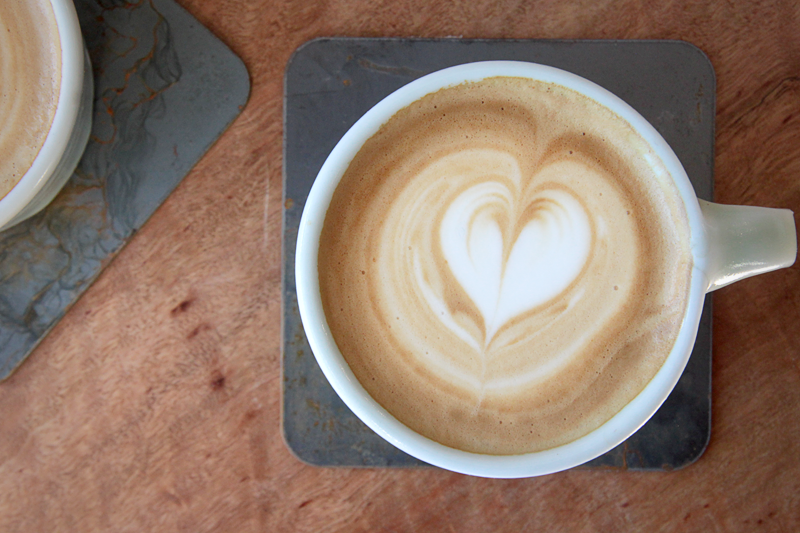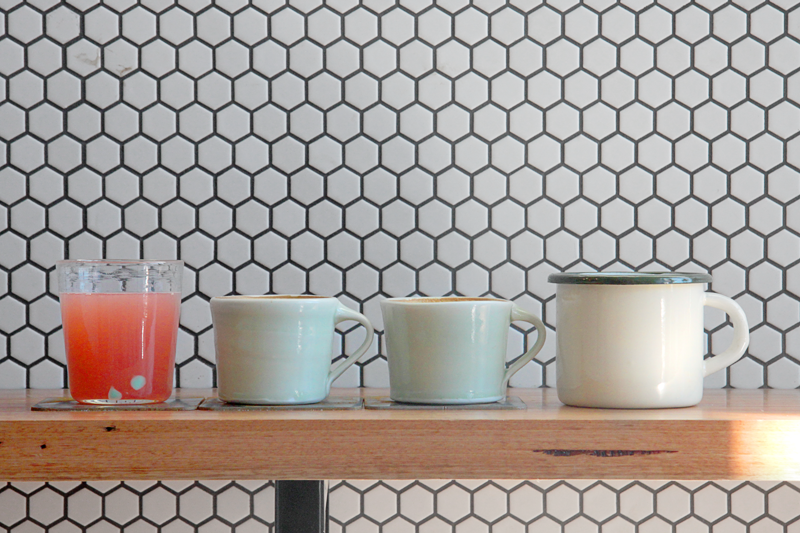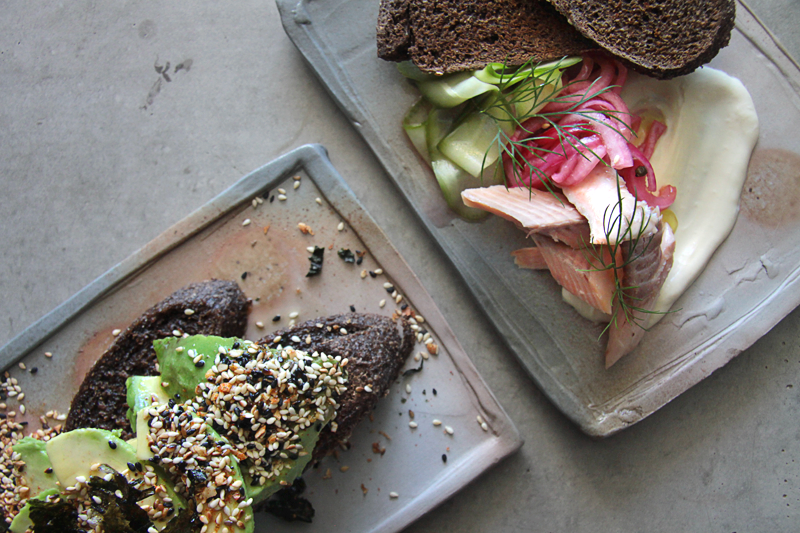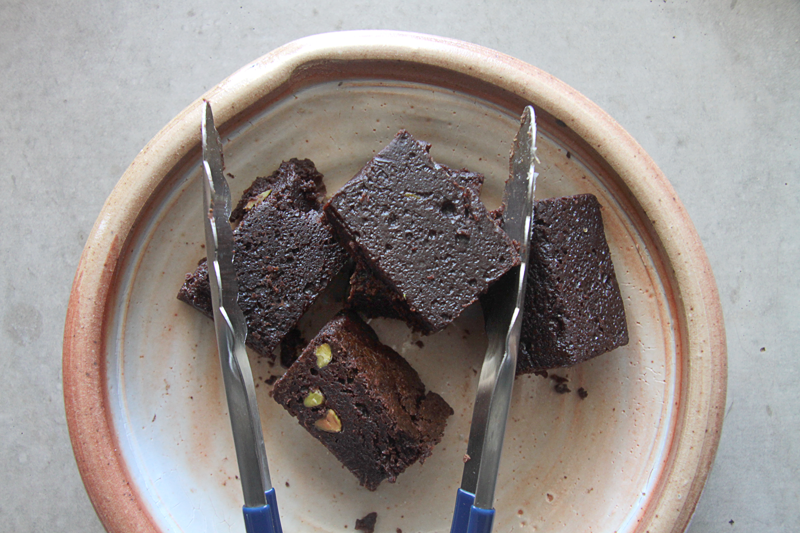 There is a storyteller in all of us. What story we choose to tell and how we tell it may differ. For some it may be through words or images, through music or actions; but for the people behind the Barrio Collective, the story is about the journey of the humble coffee berry from the farm to the cup, and the telling is in the pour and in the final taste.
Barrio Collective opens its doors today on Lonsdale Street, a part of town hardly starved of a good coffee. But the avant-garde approach is bound to set this little café apart from the more traditional offerings on the street, as it endeavours to inhabit the pointiest end of coffee culture.
For a start, there is no place to lounge here–this is a coffee shop that is intentionally minimalist. A place to talk coffee–to stand near the espresso machine and swap notes with the barista, to sample something new and to find out about a faraway village–in South America or in Africa–where every person toils to bring this drink to our lips.
High benches run along the front window and walls, and a communal bench sits in the middle of the cosy space. Coffee is served in one size–six ounces–from beautiful handcrafted cups supplied by potter Joey Burns of Sawpit Studio in Gundaroo.
No need for saucers either, or teaspoons for that matter. The square bottomed cups are served on steel coasters and cane sugar is not an option. Nor is skim milk. Nor is soymilk. Coconut sugar syrup is added to the coffee by the barista for those that want a sweeter taste, and house-made nut milk from macadamia, almond and cashew is available for the lactose intolerant.
For its owners, Sam Burns, Dan Zivkovich and Duncan Turner, it is the culmination of months of hands-on preparation–from sourcing coffee directly from villages in coffee growing regions of the world or through reputable importers here in Australia, through to managing the build of the space and doing plenty of the manual work themselves.
Barrio Collective is roasting its own coffee from a number of sources. Burns was head roaster at Two Before Ten–where he met partner Zivkovich–before leaving to set up Barrio; and he continues to use the roaster there for the small batches needed at their new café.
Roasting on a small scale without the need to supply wholesale has given these guys serious flexibility and allows them to experiment with different suppliers. At the moment, they are sourcing from highly reputable importers such as Silo in Melbourne, as well as directly from Colombian co-op Asprounion.
"The town's whole livelihood is dependent on coffee growing," says Burns. "They have Fair Trade certification, they separate and grade each lot, and we can buy from individual farms. We've actually bought one farm's entire lot." He tells the story with a real love for the process and the produce. "Coffee is so beautiful," he adds. "The whole back story should be there when you drink it."
The same care is taken with sourcing milk. "We have looked for produce that tells a story," says Zivkovich repeating the general theme. Three different suppliers have been chosen from nearby regions: Tilba Dairy, Bodalla Dairy and The Pines Dairy in Kiama. "We tried a number of suppliers, and these three are all super fresh and super sweet un-homogenised full cream milks." And the nut milk may be a revelation. Neutral in flavour, it has a texture not too dissimilar to dairy, a very slight nuttiness without the spoiling overkill and batter-like consistency of soy.
Barrio also offer batch brew filter coffee–at the moment Joran Benavidez or Distrito Paraiso–and like to think that they can offer a variety for the dedicated coffee geeks out there. "Coffee doesn't just have to be espresso," says Zivkovich. "A good filter coffee is quick and convenient and has a totally different texture to milk coffee. It should really appeal to the long black drinker."
Of course, chai, tea, fresh juice and a small food menu are also on offer–the food features a number of local producers and keeps it simple with menu items like Danishes from A. Baker, Snowy Mountains trout with pickles and goats' cheese, or a Pialligo bacon and Bodalla cheddar toastie.
But coffee is the real passion here, and all three partners say they want Barrio Collective to be a resource for the story of coffee. A simple place to get a coffee, but also to learn and talk about their passion with others.
Barrio is located on the ground floor at Ori, 28-30 Lonsdale Street Braddon and opens seven days from 7am
Barrio's Facebook page and website