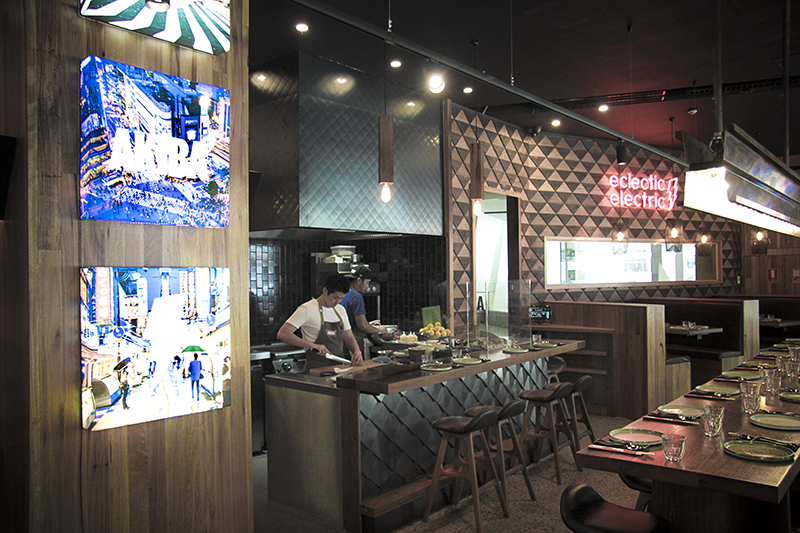 The Australian people have spoken, and they have chosen AKIBA, our very own Asian fusion diner with rockstar attitude, as their favourite. The Australian Financial Review just released its list of Australia's Top Restaurants, as voted by the country's best chefs; and while Akiba did not make that particular list, it has won the Gold Logie of food, by taking out the People's Choice award.
Co-owner Peter Harrington posted the exciting news on social media last night, saying "This means so much to all of us here at AKIBA and we're especially excited that we're bringing this award to Canberra for the first time ever! Thank you to all our customers and fans as this award could not have been possible without you."
That a restaurant in a city with a comparatively small population can win a national popularity award is saying something about how ridiculously successful this particular business has been since it opened in late 2014, and confirms what many in our own hospitality game know: That AKIBA is totally killing it, and has become the benchmark for the industry in Canberra.
Coming just as the Harrington brothers and their partner Dino Jugevac are preparing to embark on a new venture that should inject a new energy into Bunda Street, after just returning from the USA with a swathe of ideas and inspirations that will manifest themselves by year's end, this award should continue the momentum for the group.
As for the actual Top 100 list, uber-cool Monster Kitchen & Bar at Hotel Hotel is the only Canberra restaurant to make the cut, coming in at 80th spot, a brilliant achievement considering the out-and-out domination by NSW and Victorian restaurants.