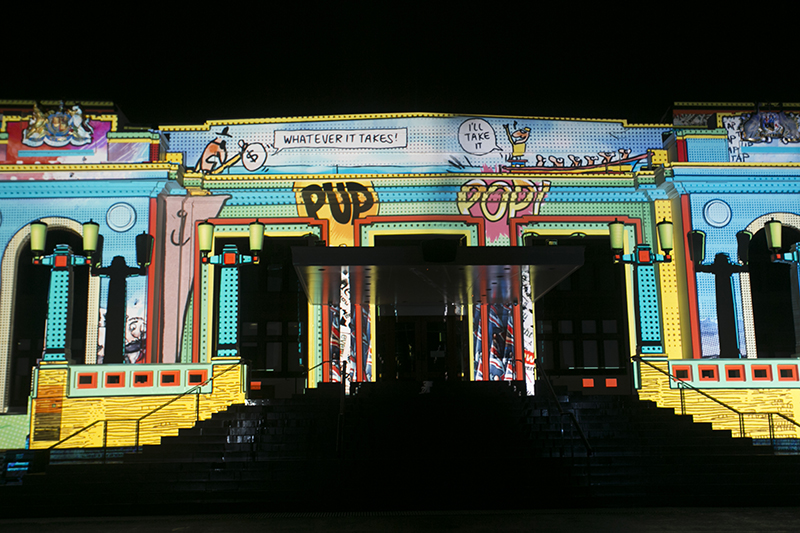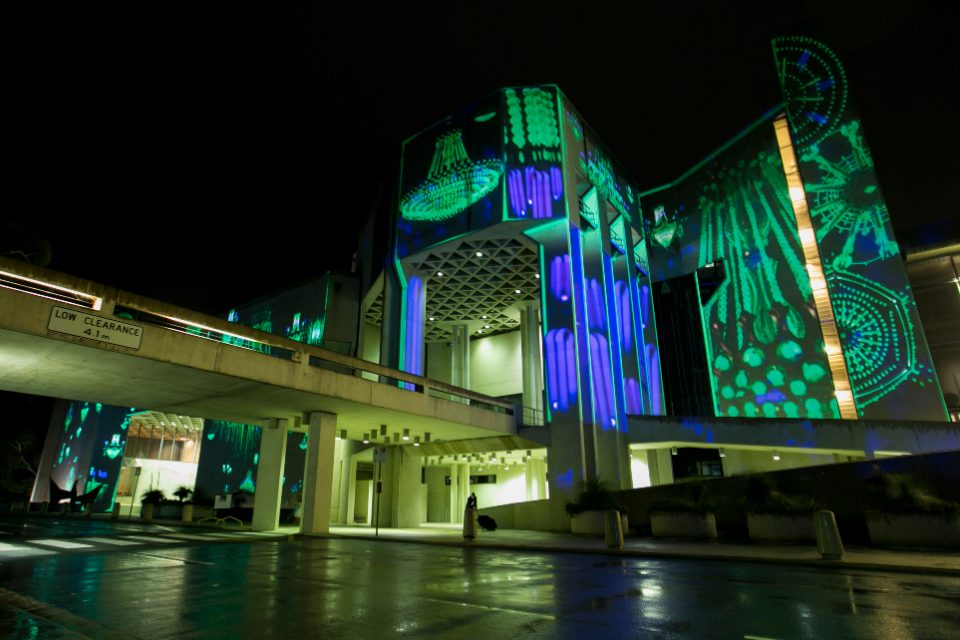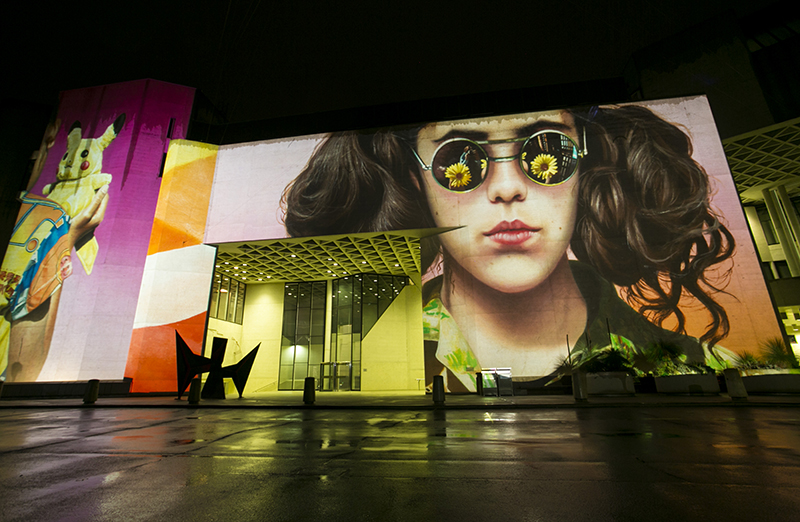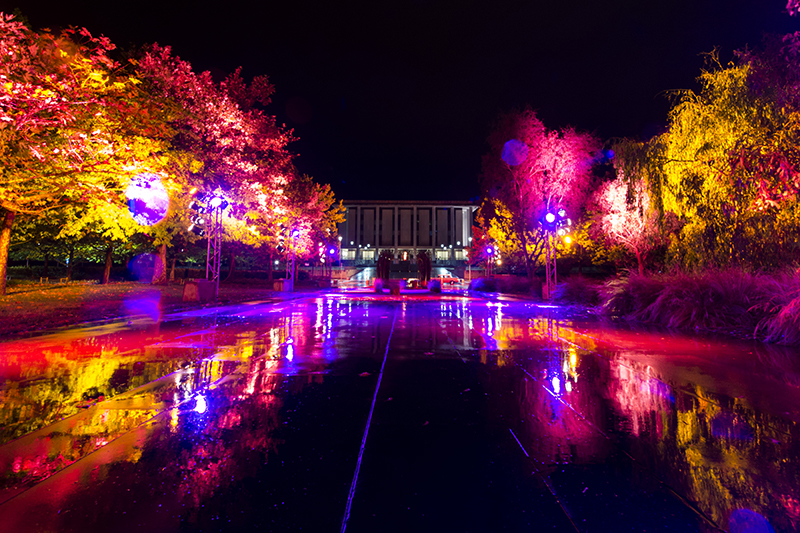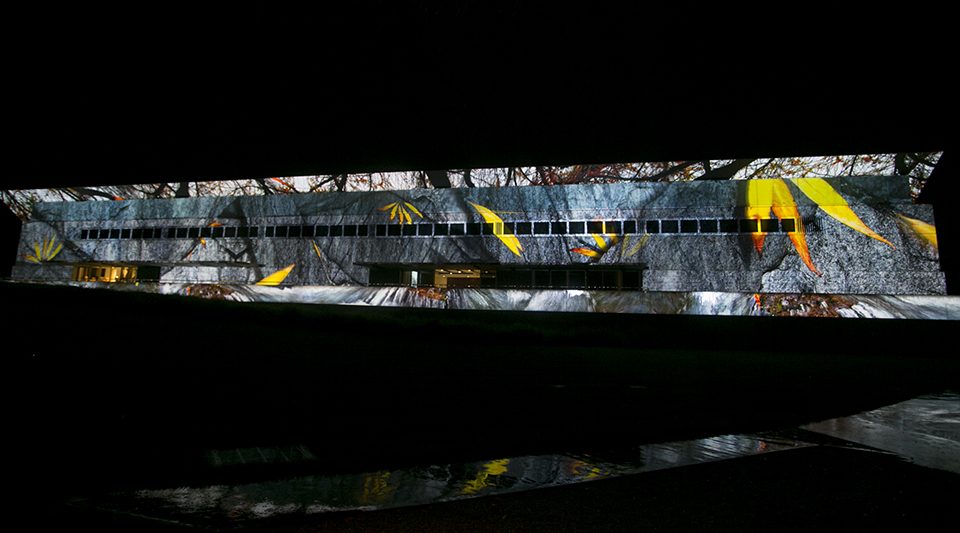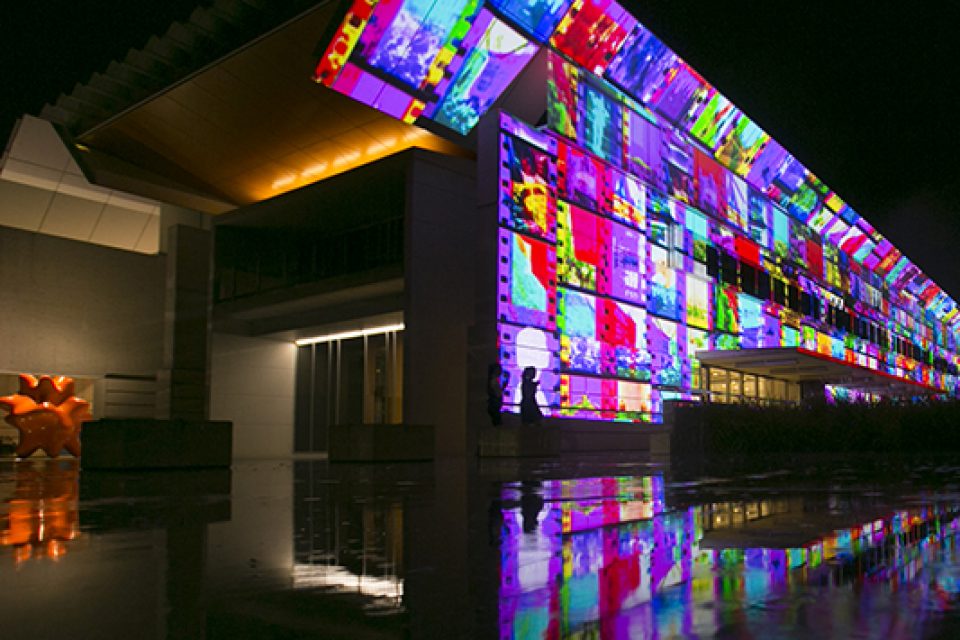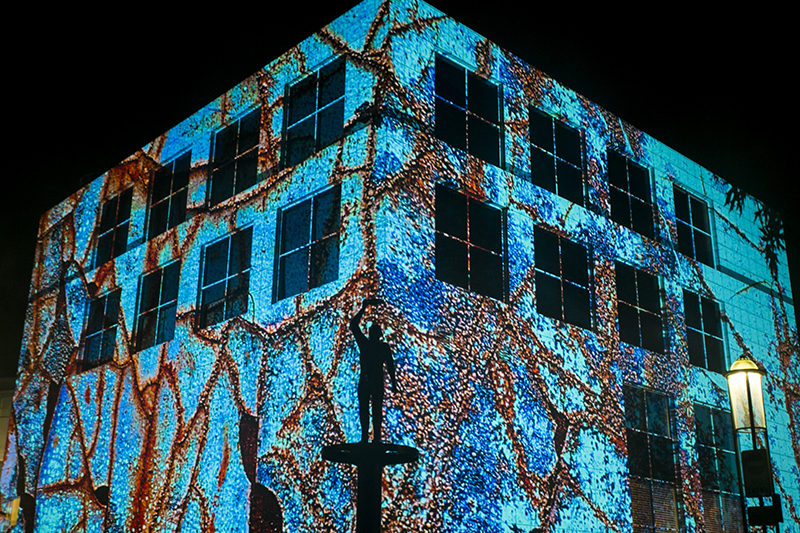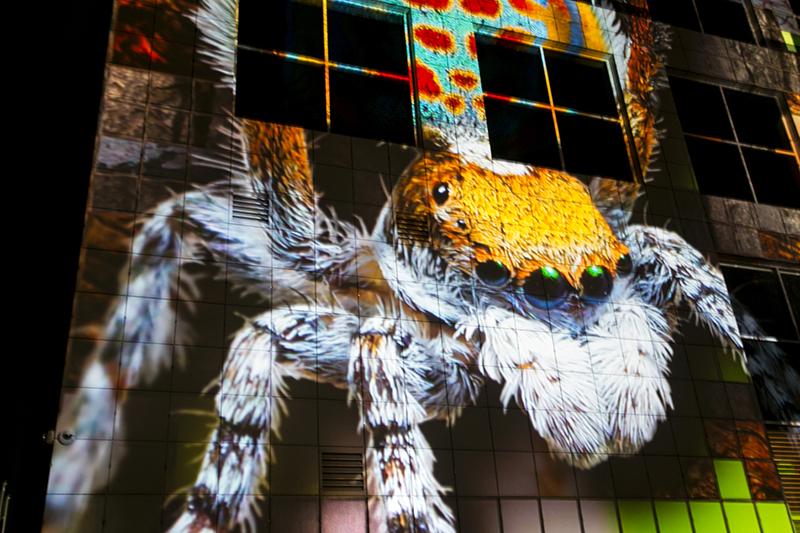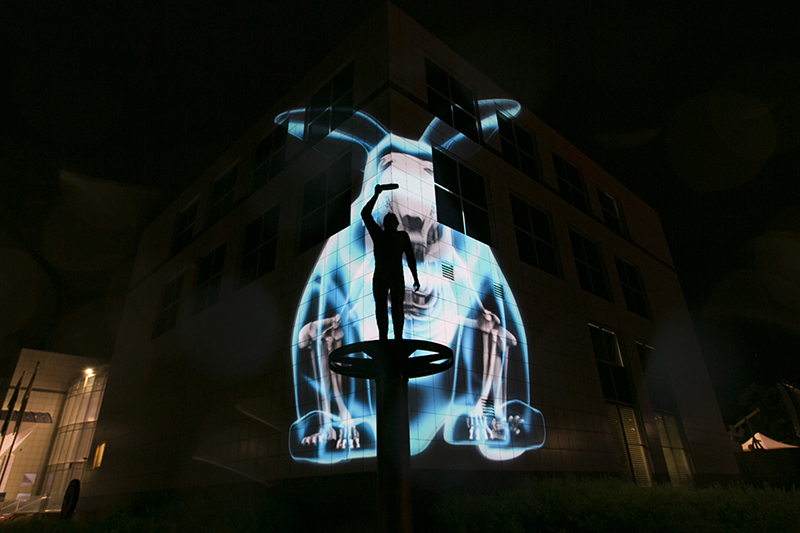 Enlighten 2016 kicks off tonight with the Night Noodle Markets and, over the couple of weeks, a host of events that bring Canberra's national attractions and parliamentary zone to life in a way that only giant light projections can. For the sixth year in a row, Canberra will light up after dark, transforming the Parliamentary Triangle, National Zoo and Aquarium and Australian Botanic Gardens into what organisers say will be a 'nocturnal playground of architectural projections, larger than life installations, exclusive experiences, premier performances and enchanting live entertainment.'
In the meantime, media got to check out some of the wonderful projections last night, during a rainy and soggy preview. The rain did nothing to take way from the beauty of these masterful artworks, as you can see in our gallery. Enjoy!
EVENT HIGHLIGHTS
PROJECTIONS
The Electric Canvas and selected artists will present site-specific designs across six iconic buildings.
GANTRY BIKE
Presented by the Independent Property Group, Cirque Mechanic's Gantry Bike is a modern interpretation of the travelling circuses and sideshows of the late 1800s.
BACK IN BLACK
Dislocate present Back in Black, mixing spectacular circus skills with rocking beats and physical comedy.
INTRUDE
Presented by the Canberra Centre, these very large inflatable white rabbits, illuminated in stark white light, stand 7m tall and appear to be quite at home in their new patch.